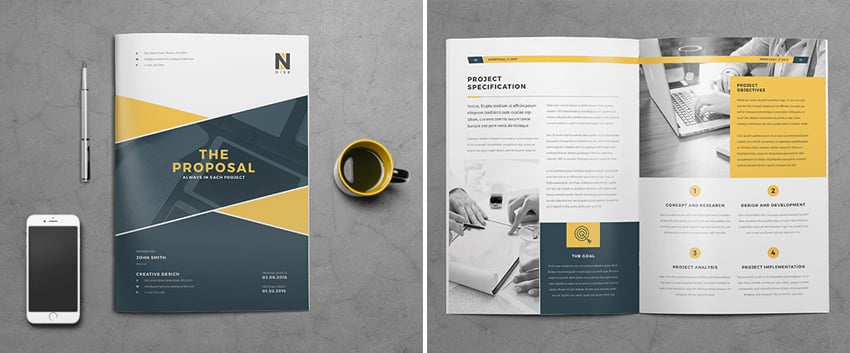 (This article was originally published as "The 4 Must-Haves of a Design Proposal" in 2018.)
Manage FF&E specification, procurement, and product data at scale. Fohlio helps you take on bigger projects with confidence and grow your firm. Sign up free to explore these features today.
A good design proposal is well-structured and easy to understand. It's your firm's representative, laying out the argument for why a potential client should pick you over the others.
Learn more: Save Days of Work With 4x More Efficient Specification
How to Create a Design Proposal Template More Efficiently
Proposals are pretty massive documents that take hours to put together, even with existing templates. The good news is, if you do it right the first time, you'll have less work and better results down the road.
At Fohlio, we're all about setting up systems that make it easy to do work. For example: shifting away from FF&E specification on spreadsheets to utilizing a digital materials library instead.
With an online database, the budgeting and specification parts of your proposal become exponentially more efficient:
You can specify according to any requirement in minutes. Does your healthcare project need antibacterial products? Just filter for them. LEED-certified? Check. Whatever the attribute, your materials are properly tagged and easy to find.
Estimating budgets is faster as well when you have built-in capabilities for multiplying areas, rooms, floors, and their corresponding products. Not just that, but it also makes it easier to re-allocate funds to areas that will increase property value, like front-of-house facilities.
Speaking of templates: Whipping up proposals is a breeze when you already have guidelines. For example: If you've worked on a lot of dental offices in the past, you can set up templates that include punchlists of your go-to materials. Not having to start from scratch every time saves a ton of hours.
Learn more: Specify Products and Manage Design Standards With Ease
The 4 Must-Haves of a Design Proposal Template
The purpose of this document is to set crystal-clear expectations for everybody involved. This way, you increase the chances of finishing the project on time and within budget. At the same time, you're making sure that you come out of it with a happy client and a fulfilled, proud designer (you).
What you want to do is make sure that everything is accounted for. You can do this with these 4 key elements:
A good design
Scope and timeline
Fees and terms
Just enough details
Once you've successfully put together a proposal using this template, you can use it over and over for your next projects. You can (and should!) also make necessary changes along the way as you gather knowledge and experience.
Ready? Pull up your sleeves and let's dig in.
Learn more: How to Create Project Templates and Product Selection Catalogues
1. A Good Design
I know it sounds obvious, but bear with me because this does need some discussing.
Your design is essentially how you draw them in. Catch the eye with your mood board, and sustain their imagination with a narrative. Are you working on a barn-slash-farmhouse design? Take them through the details and explain how each element brings the wholesome outdoors into their suburban home. Explain how the new open floor plan not only gives them more space but encourages a connection between family members no matter where they are throughout the house.
Use the Fohlio web clipper to quickly and easily gather products to use in your mood board. You don't have to pick out every single piece of hardware, or even details like dimensions and price. At this point, the visuals and the narrative are all that matter.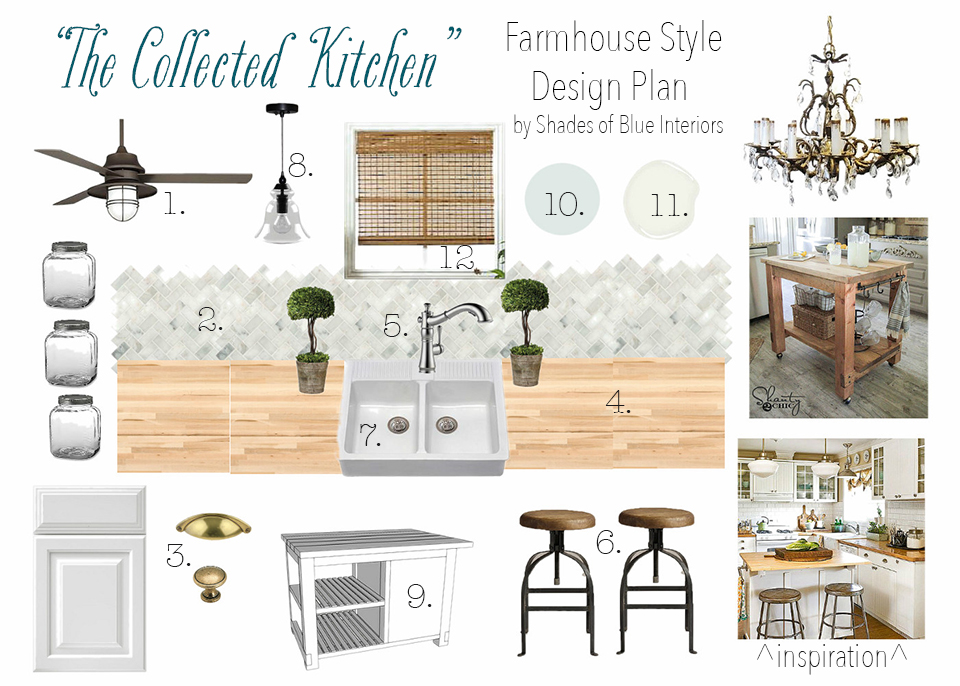 Don't worry about time, either: If you do end up using those products in the final specification schedule, you can go back to where you got them at the click of a button. You can then start collecting details like price, model number, etc.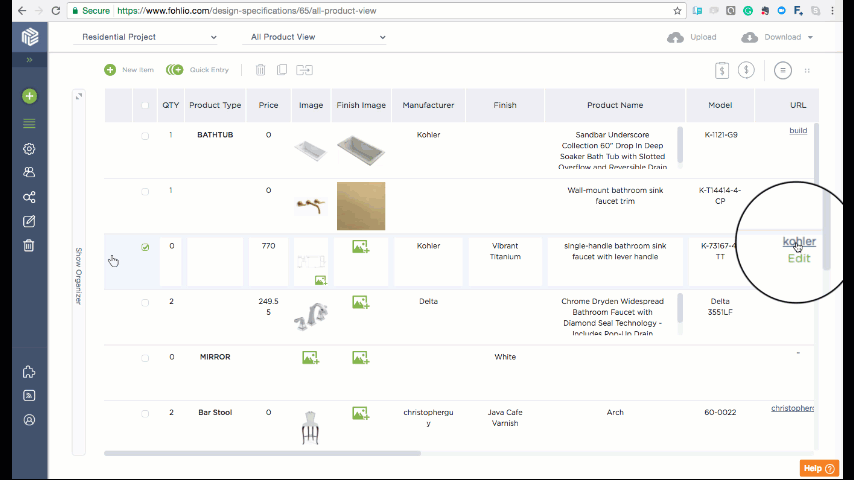 Learn more: 5 Ways to Create Design Standards That Work
2. Establish an Airtight Scope and Timeline
Keyword: airtight. Why? Two words: scope creep.
Scope creep is when you gradually do more and more work outside of what you and your client agreed upon. Designers are rarely good at controlling this, and that's dangerous because it means you'll work billable hours without compensation. Worst-case scenario is if the extra work involves your staff, whom you'll then have to pay out of your own pocket.
This part of the proposal is critical because what you do is just as important as when you'll do it and for how long. A good thing to do is to write down a timeline with specific milestones. For example: After the second week, you should be finished laying down the flooring. By the third week, all of the finishes should be in place.
Look at your previous projects for reference, and try to fill in the following information for each of the tasks involved:
How much time it required
How many employees were involved
What resources were required
Why is this important? One, it gives your client a detailed breakdown of what exactly they are paying for. And two, it sets their expectations. This kind of transparency creates trust between the two parties and makes potential conflicts easier to navigate.
Here's a sample scenario: Let's say you were hired to remodel a kitchen, including laying down new flooring. When you start tearing up the old linoleum floors, you find out that there is termite damage to the wood underneath. It's not part of the agreed-upon scope of work, but you can hardly ignore it and simply lay down the new wood floor.
If your scope, timeline, and expectations are clear, you won't be in a position where you'll get pressured into fixing it "as a favor, because after all, I'm already paying you a lot." You can then explain that the materials and labor cost money, and it'll hurt your financial bottomline.
Lastly, don't forget to include in writing that "any dates provided are for reference only and can be subject to change." These proposals are approximations, and issues may arise that are outside of your control. Don't get caught in a position that might jeopardize the relationship you have with your client.
Read: Your Design Firm Needs a Digital Materials Library — Here are 9 Reasons Why
3. Structure the Fees & Terms that work best for YOU
This is the part that requires a bit of delicate maneuvering as you do your best to balance your own interests and those of your client's. Don't wring up the price, but don't be shy about asking for what you deserve, either.
The scope and timeline part of your proposal is going to be very helpful here. Simply take your list and leave out the details, replacing them with the cost.
Now, how exactly do you come up with the numbers? Well, it depends. It depends on a lot of factors, actually. You have to think about whether you're charging by the hour or whether a fixed price would make more sense. In fact, you'll soon find out that different parts of the project will require different types of pricing.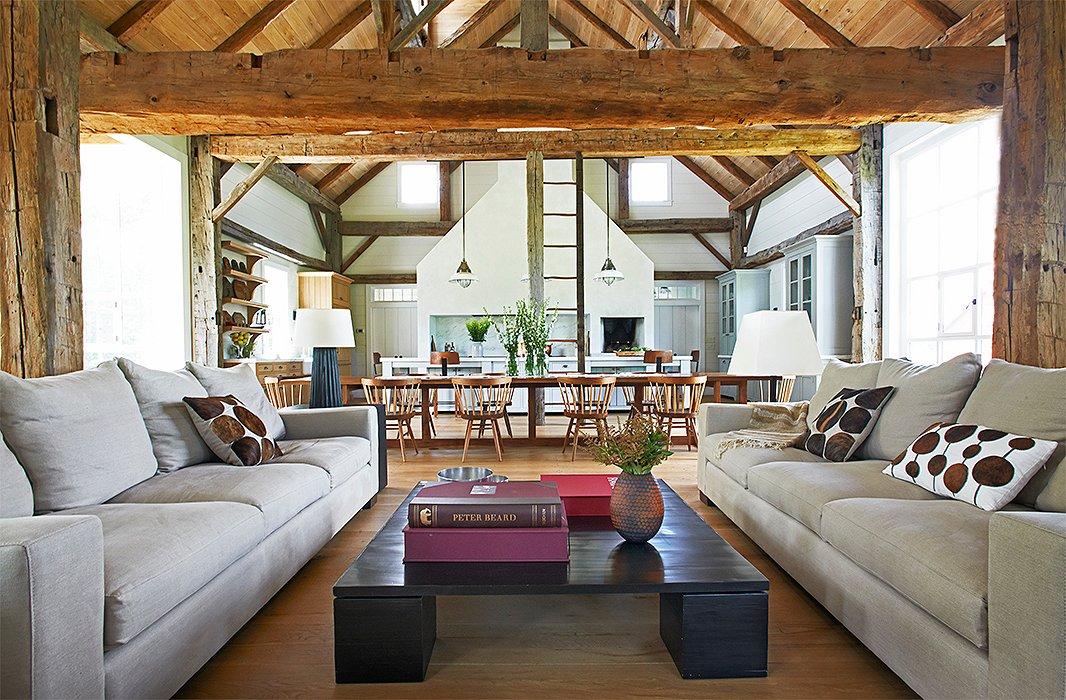 For more details about structuring your fees, take a look at this guide.
4. Your Design Proposal Template Should Contain Just Enough Details
We're all for transparency and making sure you leave no stone unturned. The proposal stage, however, isn't the time to discuss exactly what type of wood you want to use for the flooring or which supplier you plan on getting it from.
In short, don't bog this down with too many details. If your proposal is too large or complex, your client will have a hard time seeing the full picture and understanding it fully.
Your proposal should be split into four main parts:
Information about you and your company, your experience and previous projects and documentation. Keep this part brief: You want to provide a quick introduction of who you are, but then you'll want too move on quickly to the more exciting, eye-catching part (i.e. your design). That said, have more details about yourself and your company on hand in case your client wants more detail.
Your design
Scope and timeline
Fees and terms
There are plenty of ways to make it look polished and professional. Create a cover for each section, add some corporate styling, and make it very visual. Provide samples of documentation and examples of your work, but keep this in the back. Give your clients the feeling that they can trust you, and they can be at ease during what could be a very stressful moment in their lives.
Fohlio's design schedule platform allows exporting to popular formats, including PDF, Excel, and InDesign. With its help you will be able to present product schemes and mood boards in a professionally styled way. Besides, you will be able to get the documentation in just a few clicks, instead of doing it manually and spending hours, if not days on it. Present this information from your previous projects to give your clients an idea of what they'll get from your firm.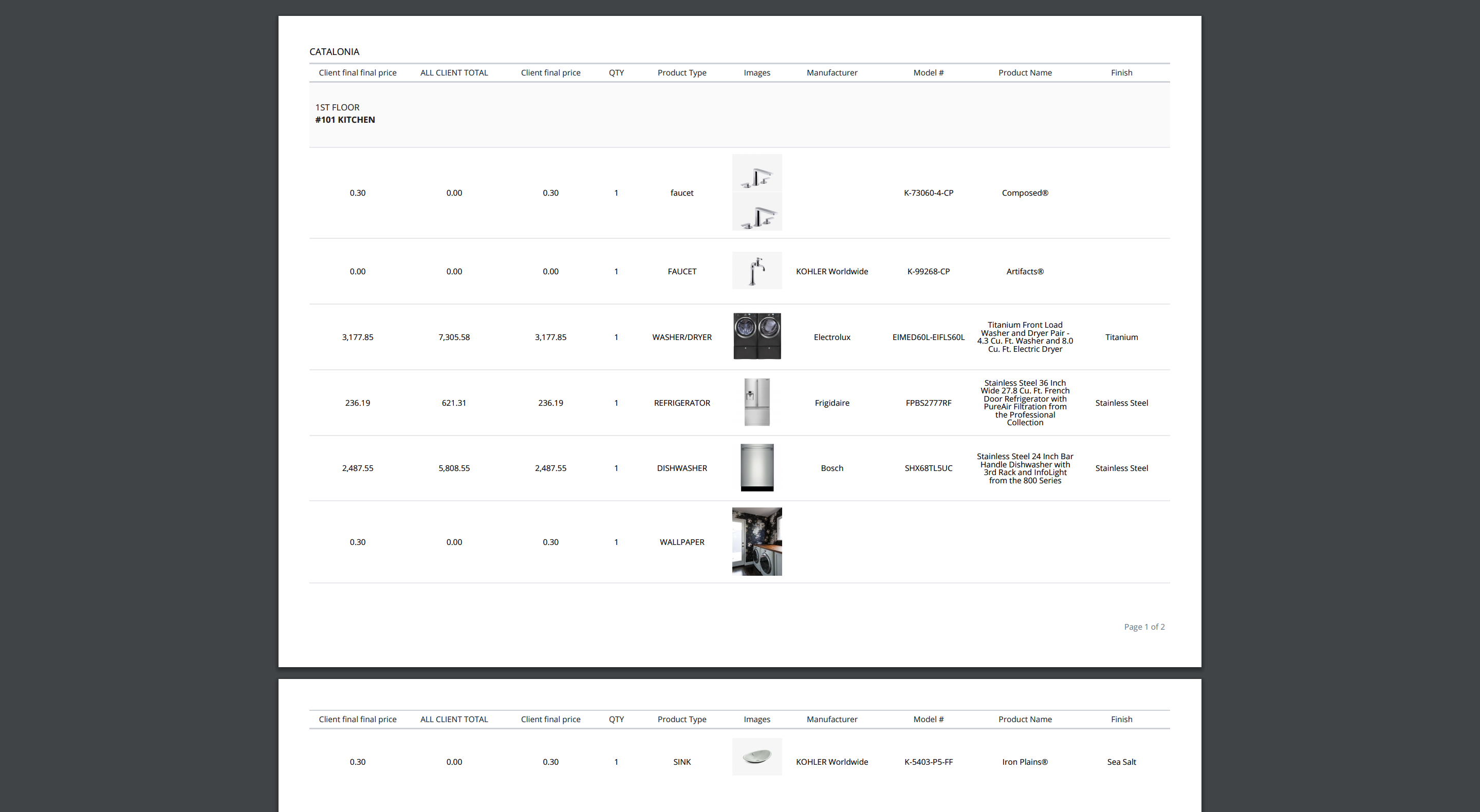 5. Automate as Much of Your Design Proposal as You Can
Once you've been engaged to do design work, especially on a massive project, you're going to need to periodically whip out proposals. This usually happens when you assemble FF&E specifications for a certain area or within a materials division, and you need a formal go-head or greenlight from the client.
In your dashboard, just select the products you need approved, click "add to proposal," and voilà!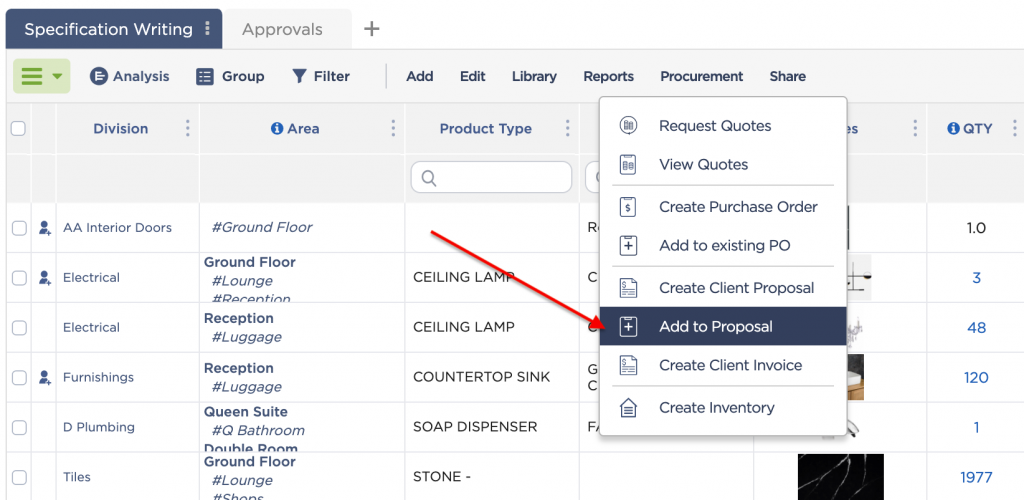 Standardize, digitize, and automate your design and construction workflows with Fohlio. Schedule a demo or book a consultation with one of our account managers to explore these features today.
Expore Fohlio
Learn how to:
Save days of work with faster specification
Create firm-wide design standards
Automate and centralize procurement
Keep your whole team on the same Page
Manage product data
Track budget against cost in real time.
Prepare for asset valuation
Sign Up Free
Don't forget to share this post!