Controlling Building Costs for a Single Family Home, Part 1: The Design Perspective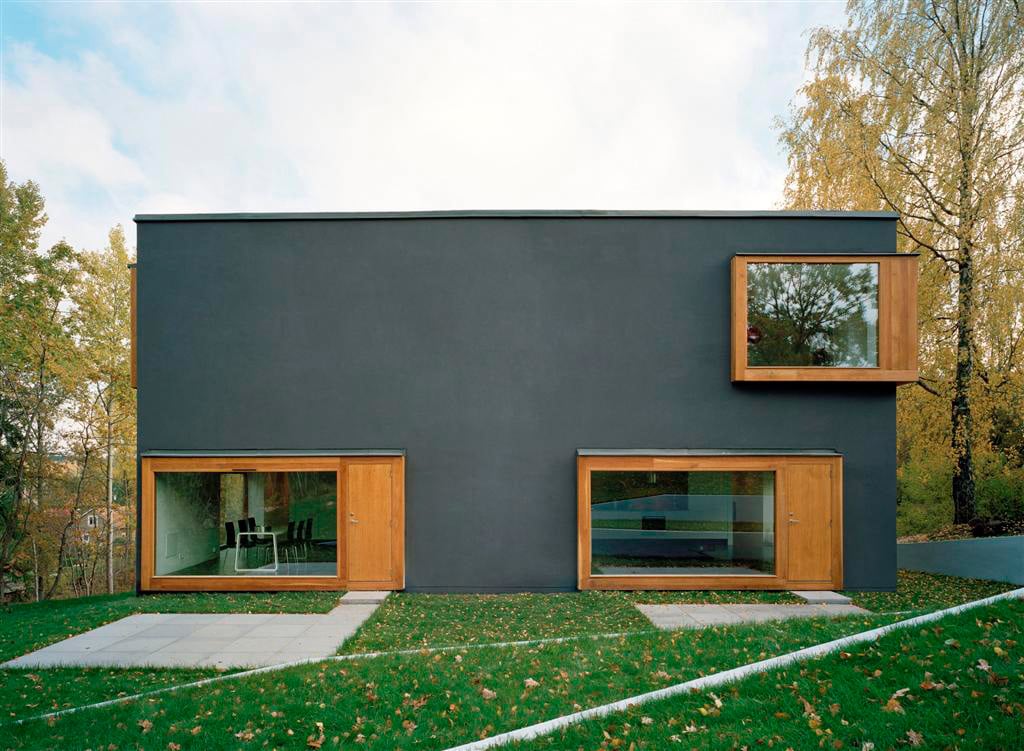 (Welcome to our two-part series on building a low-cost single family home. This post focuses on the design aspect. Sign up for our newsletter to get the next installments right in your inbox!)
There's a reason those HGTV reality shows are enormously popular: Everyone loves a gorgeous single family home. Throw in a bit of drama by way of clashing personalities and going over budget with building costs, and you've got the perfect recipe for riveting TV.
As for those of us in the business? We may chuckle at the unrealistic fantasies they create, but we can't deny that those very aspirations are what's keeping us busy right now.
Speaking of drama: We've put together a list of ideas for keeping building costs as close to the budget as possible, which should help you maximize profit whether you're flipping houses or creating one from scratch. (The clashing personalities part of the equation, we've got tips for here.)
The Design-Build Advantage of Managing Building Costs Through Design
The design phase isn't just where you plan out how to make the final project look beautiful; it's also where you strategize on budget and costs.
This is admittedly a huge advantage for design-build firms. Because you have the designers (architects, interior designers) and builders (contractors, foremen, etc.) all under one roof, planning is much easier and more cost-effective.
Of course, that doesn't mean that the design-bid-build process is automatically at a disadvantage. With a responsive team and powerful, intuitive software, coordinating with everyone is a breeze.
Deciding How You'll Stick to Set Building Costs Varies With Situations
Building from scratch to sell later, buying property to flip, or building for a particular client all present different decision-making dynamics.
The first situation is easiest in the design-build phase, as you only consult with your team, and can make decisions faster and more logically. However, you do have to keep in mind that whatever design decisions you make will have to support the eventual sale of the property.
The second one is a little more complicated because you'll have to work with what is already present. Which elements do you keep? And what kind of improvements make the most sense?
Third and last: Well, as long as they have the budget for what they want, then building costs shouldn't really a concern!
Design Tips for a Cost-Efficient Single Family Home
Whichever situation you're in, here are design tips to consider for cost-efficiency.
Keep it simple.
Multiple-gabled roofs and zig-zaggy floor plans may seem wonderfully unique and impressive to the untrained eye, but they're also needlessly expensive.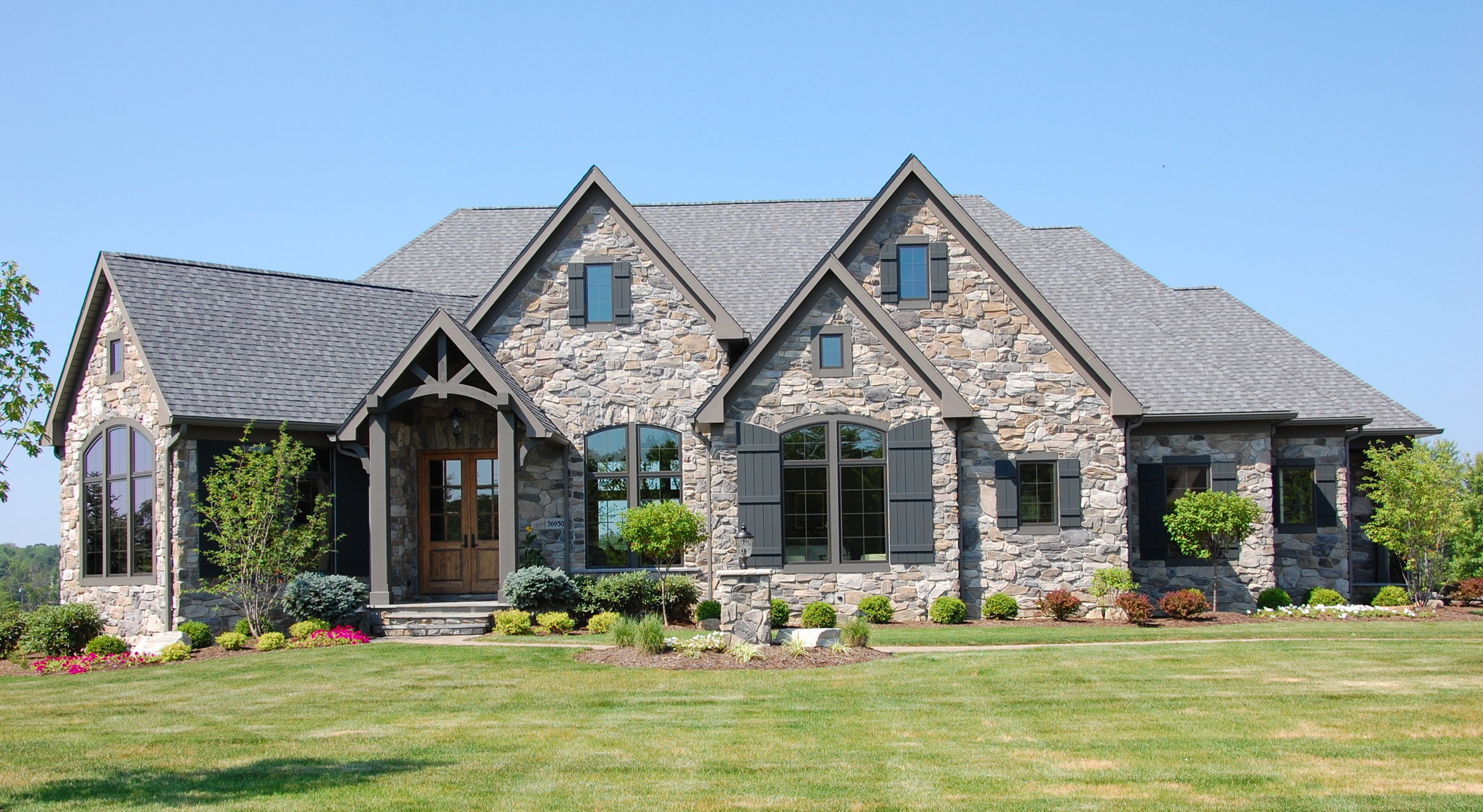 Complicated shapes have more surface area, and therefore need more materials. And that's not even talking about all the trim that gets tacked onto them.
Too many curves and too many angles are also much less stable and therefore need more complicated support. On top of all the extra material, you're also paying for longer man hours needed for such difficult planning.
Consider simple shapes like rectangles. Does your client want something really unique? Try a geodesic dome. Patented in 1951, it is considered to be one of the most efficient building systems today. "A sphere," says Timberline Manufacturing Inc., "represents the smallest amount of material surface area needed to enclose a given volume of space."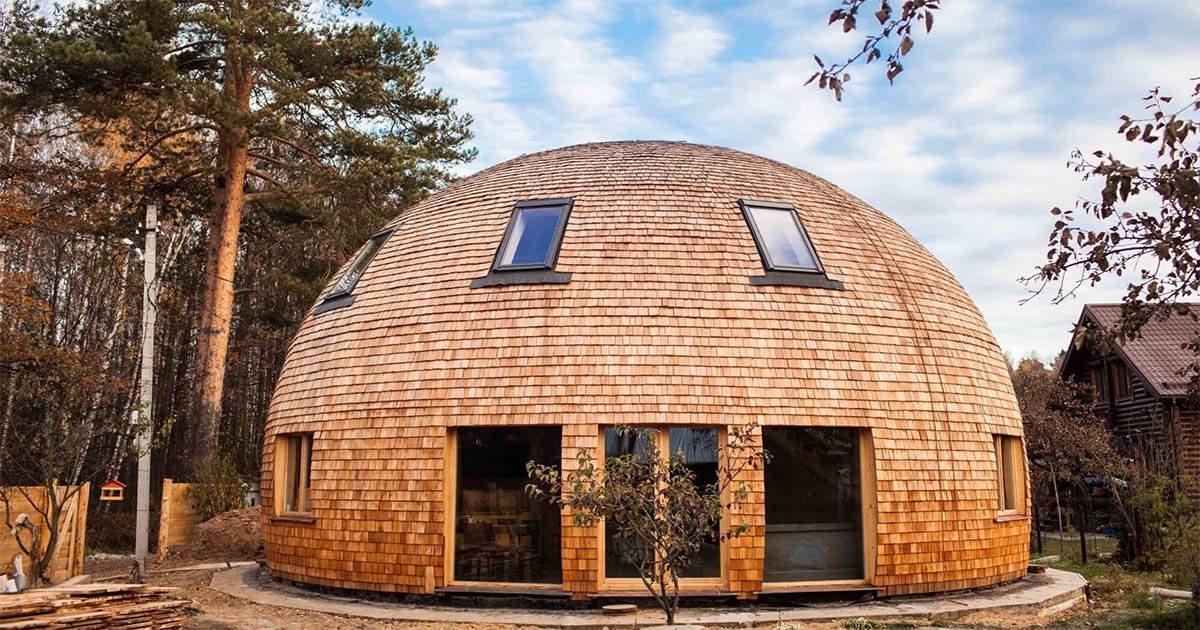 Keep an open floor plan.
Since you're designing a single family home, build on the idea of togetherness. Fewer barriers mean a more open, shared atmosphere, which helps nurture closer ties. Family members could be in different parts of the house and still easily see and speak to each other.
Fewer walls also mean less material to be bought. The layout becomes simple, which makes construction faster.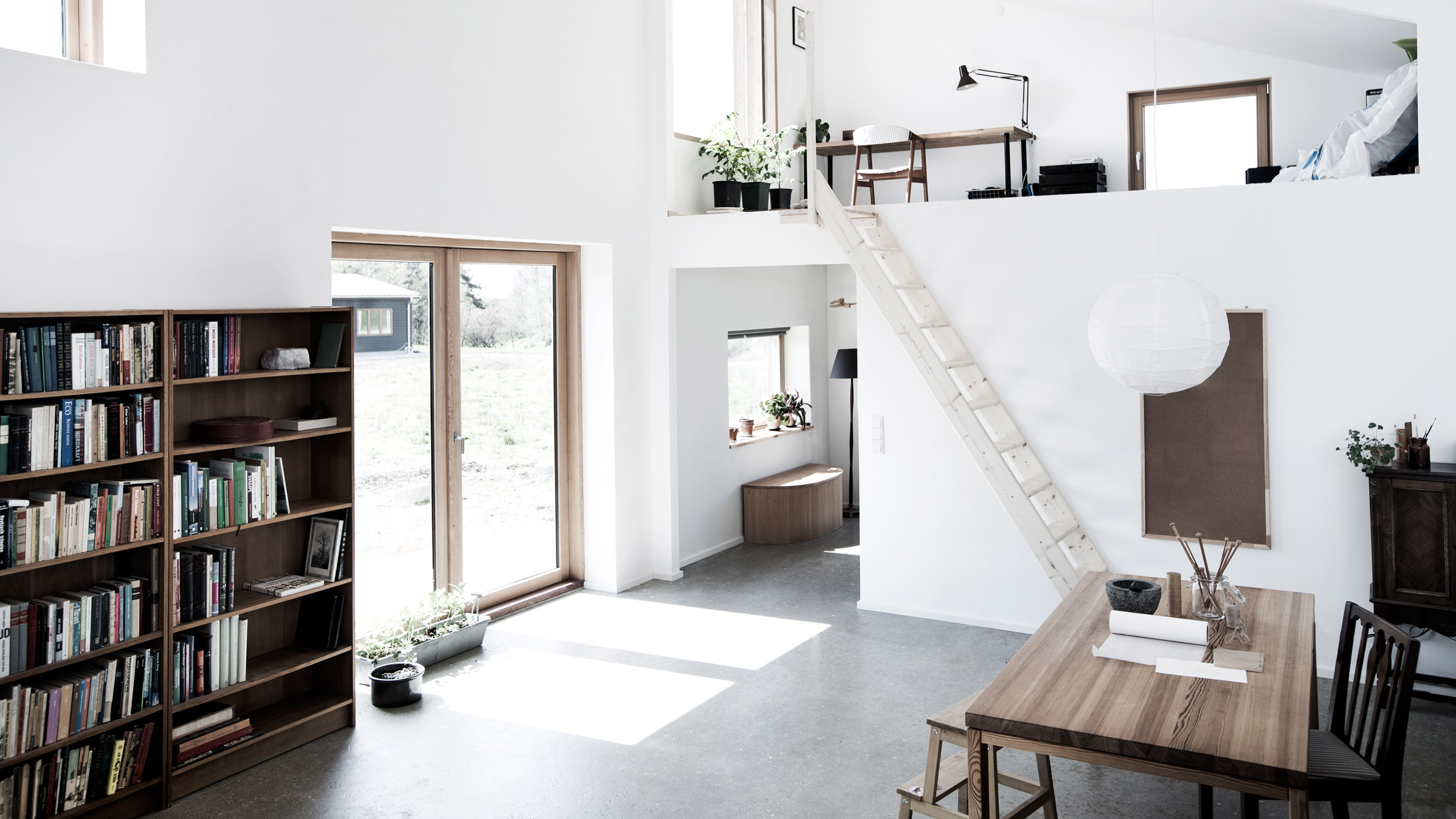 Last but not the least, an open floor plan increases perceived space. That is, it creates the illusion that the space is bigger. When a space feels bigger, you can actually build smaller! Nice virtuous circle there, don't you think?
Be smart about materials.
We get it: Everyone wants the showroom-worthy kitchen. We all want our living rooms deserving of Architectural Digest front covers.
That doesn't mean you have to go out and purchase mahogany or teak from the top, brand-name suppliers. There are plenty of warehouse wholesalers who can supply you with good-quality wood that won't break the bank.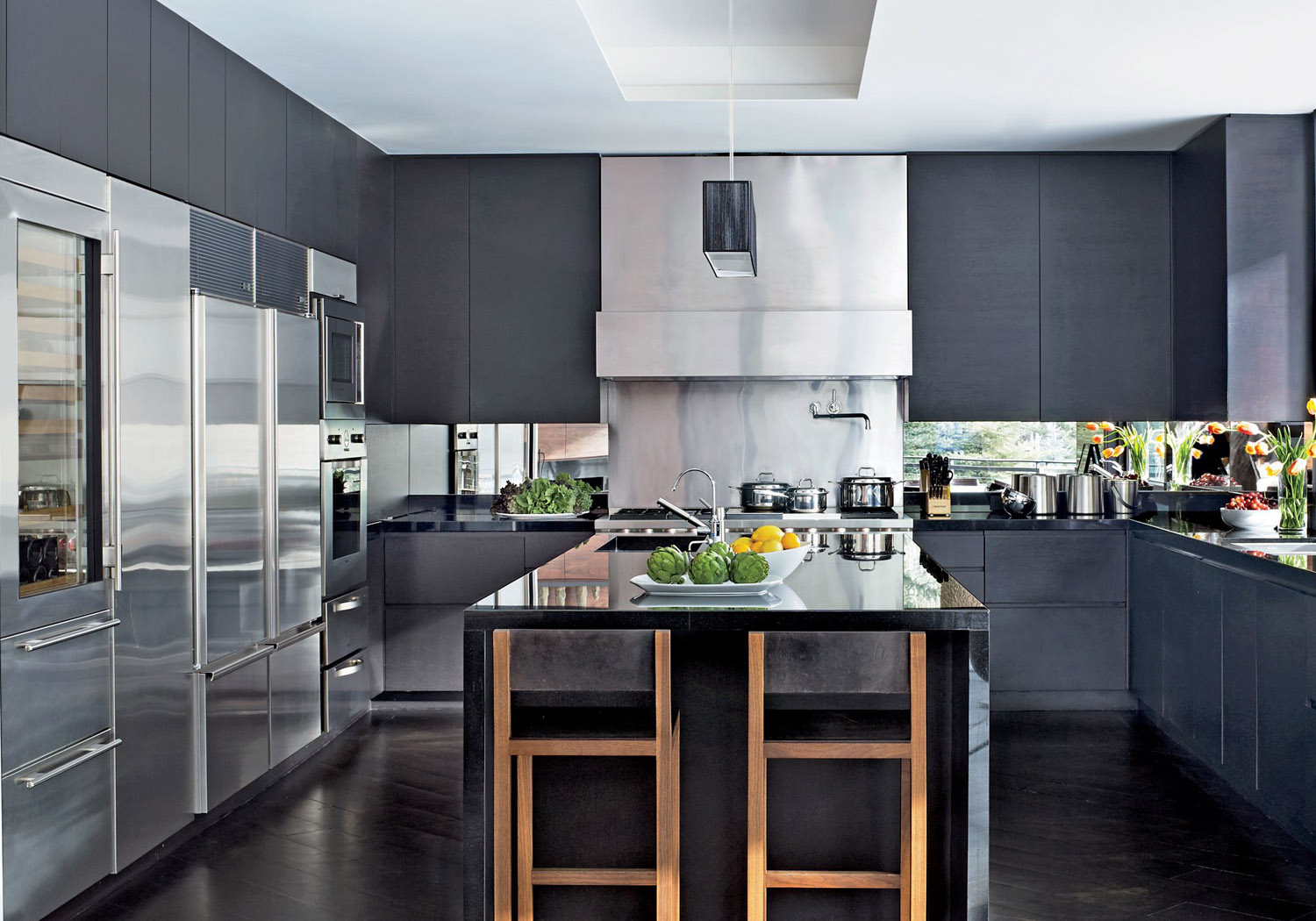 If your client is particularly environment-conscious, and your designer already knows a supplier or two, recycled materials could be the way to go. In this case, architectural salvage centers could be your new best friends.
There are two other smart things you can do for yourself: Keep track of materials you want to use again in future projects, and keep track of your best, most reliable suppliers.
Fohlio's library feature lists every single product your firm has ever used. This way, you never have to Google again — just use the search function. All the details are also going to be there, so you don't have to spec it out again.
The "Contacts" section of your dashboard is where you can keep a list of all your suppliers, complete with all their information.
Invest in quality and energy efficiency.
This is the one area where you shouldn't clients scrimp, all the more so because maintenance costs down the line are easy to overlook. Plumbing, electrical, and HVAC systems need to be durable. Not only will replacing them be expensive, but imagine how much collateral damage floods could cause if pipes break.
Go for solar panels if they can afford it; the current prices are now much less expensive. Get proper insulation so your client's energy bills are kept low — they'll thank you for it.
Keep it Code-Compliant.
It seems obvious, but you'll be surprised at the number of houses that aren't exactly up to code. Not only do they keep you out of trouble, they protect your reputation as well (you don't want to be known as the contractor that builds sloppy homes).
Up.Codes makes it easy to search relevant chapters across different code publications. Collaboration is also a breeze, because research is structured around your project.
Do you have any tips for building a cost-efficient and energy-efficient single family home? How do you keep building costs low? Tell us in the comments below!
Sign up for our newsletter to get the next installment right in your inbox! In the meantime, find out how Fohlio is shaking up the design-build industry by making FF&E specification faster and easier.
Featured image: single family home by Scandinavian firm Tham & Videgård Arkitekter.
Expore Fohlio
Learn how to:
Save days of work with faster specification
Create firm-wide design standards
Automate and centralize procurement
Keep your whole team on the same Page
Manage product data
Track budget against cost in real time.
Prepare for asset valuation
Know more
Don't forget to share this post!