How to Grow Your Firm in 2022: Five Metrics of Success for the Design and Construction Industry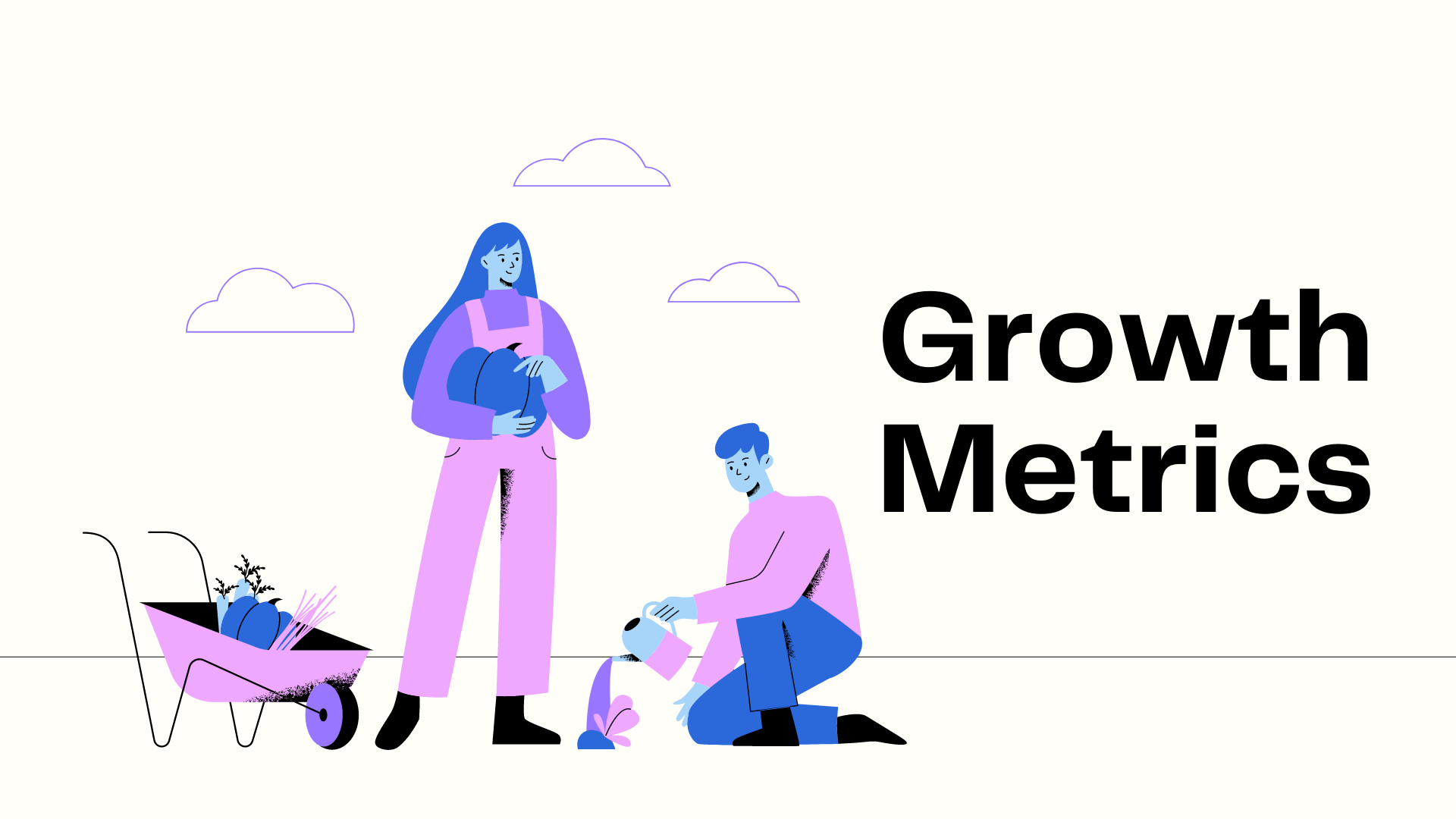 Manage FF&E specification, procurement, and product data at scale. Take on bigger projects with confidence and grow your firm with Fohlio. Schedule a demo or book a consultation with one of our account managers to explore these features today.
Editor's note: As we close out 2021 and start planning for 2022, we step back and take stock from a 10,000-foot view. Deloitte analysis predicts that "2022 should be another rewarding—but challenging—year, and the industry looks to be poised to capture growth opportunities."[1] But what does that look like in practice? Madeleine Magsino discusses five key performance indicators — discussed briefly in this article and explored in more detail in succeeding articles.
Construction is a wide-ranging and complex industry. There's much about the nature of design and construction that we still do not fully comprehend. In the many years that this fragmented industry has existed, there has never been a universalized methodology that could envelop it as a whole.
It doesn't help that the industry's variables are constantly evolving, as well. This makes it difficult to encapsulate the things that construction professionals should be targeting because the conditions and considerations for an AEC professional are constantly changing. To name a few examples: changing work conditions, new assembly techniques, new materials, and advancing equipment, etc. The list goes on. Taking a look at these constantly changing variables, you can't help but understand why it's easy for a project to slip into problems, delays, and disputes during and even after the construction process.
Sounds too complicated to solve, right? We think otherwise. When you zoom out and take a macro view on it, all the issues mentioned above are a result of a common denominator: fragmentation. Much of these problems could be solved by the alignment of the design and construction teams serving a common goal. In this article, we are going to do a deep dive into alignment and the metrics that drive success.
Learn more: How to Bridge the Design and Construction Industry's Legal Divide

Alignment
Meaning: a position of agreement or alliance.
Before we move on, let's first define alignment. What do we mean by this? Alignment is the point of intersection between all team players that is single-mindedly aimed at achieving the company's ultimate vision of success. Until recently, we have always known design and construction as well-defined boxes that do not touch each other. Realistically speaking, this doesn't always work out because, during the execution process, projects are exposed to many internal and external risks, which in turn will always connect back to the design and construction boxes we thought we could separate. Alignment between teams means that all the corresponding decisions and actions to be taken inside the project (no matter how much their functions may vary) should be done to attain the goal. Alignment becomes a roadmap to success if used wisely.
Is 'success' enough?
When you ask construction professionals what their goal is for a project, the most common response is that they want the project to be "successful." But in a design/construction project, how do you define success?
An evolving industry will always create higher demands. The introduction of new methods and technologies creates new ways of serving a user's needs. In delivering a project, it is not sufficient to define success merely because it is under the budget and meets the deadline. Those factors are still one of many timeless indicators of a successful project but are only a fraction of the considerations one should make.
Learn more: Time and Cost Overruns: 4 Common Causes in Design and Construction Projects and How to Prevent Them
A good rule to remember is that "The goal defines the team" and not interchangeably. Therefore, the most critical question you should probably ask yourself before an alignment is: What constitutes the success of a project?
There are five mutually reinforcing metrics that underlie the success of a project: (1)Compliance with design requirements (2)Being well-monitored and documented (3) Deadline- conscious (4) Optimizing resources (5)Meets the desired business outcome.
Let's break it down.
1. Compliance with design requirements
If one can comply with the design requirements of a project, one can assume that there are expectations that have been set by the client. These same standards assure the quality and reliability of the built environment for its users. In large and complex projects, you will always face radical uncertainties. Having a set of standards allows you to box in all information needed to increase the probability of delivering a high-quality project. Later on, we will also discuss the relationship between compliance to standards and optimized resources.
Learn more: How to Use Design Standards to Improve Project Success
2. Monitored and documented
Something else to take into account is that no two projects are the same. Site conditions and client expectations will always differ per project. This means that you will get a different set of problems every time. A good way to prepare yourself for this is to have a historical record of past projects. This allows two things:
An understanding of the past: Having a documented history of a project can serve as a guide for future projects. Understanding where things went wrong can help you diagnose a problem or avoid it altogether.

The ability to predict patterns: Understanding things like the number of defects per material or number of working days needed to fulfill a work order will allow you to understand what works versus what doesn't and be your guide to make better decisions in the future, whether it be for going over material selections or going over new assembly techniques.
Another benefit of a well-monitored and documented project is the after-care and building management. Having access to past data can help with troubleshooting to further expedite the rectification processes in building maintenance.
Learn more: How to Keep Your Project Data Monitored and Documented
3. Meets deadlines
One of the most critical objectives of a project is on-time delivery. When a project fails to provide the specified functionality, efforts to rectify the faults can cause significant delays. Financing is a large consideration in the overhead costings of a project.
In most cases, a project produces revenue only upon completion. When this is delayed, financial expenses increase and the project will be more likely to exceed the expected revenue. In addition to the increased expenses incurred as a result of the delay, such issues will require the purchase of new equipment, additional labor, changes to the project, and design revisions. Since the components of a project are interdependent, the delivery time of the project will impact other factors such as scope, financing, resources, and expected business outcomes.
Bonus: Handing over a project at a time earlier than the expected deadline will create a good rapport with your client and all the potential referrals. So make sure that you are managing your time wisely!
Learn more: 4 Ways to Prevent Time and Cost Overruns by Improving Design and Construction Workflows
4. Optimizes resources
Resource optimization aids in determining how effectively your resource pool is used on a timely and consistent basis. It guarantees that all the types of resources inside a project are used to their full potential. To enumerate a few, here are some of the resource types you should consider managing efficiently:
Human: Forget about cost as the defining factor for optimizing this resource. The right skill set, personality, and qualifications should be a priority when looking for candidates. A person in the right position should be able to help you execute tasks directed towards your project goals.

Technical: Having the right tools is of paramount importance when it comes to finishing the tasks at hand. Consider tools that will improve the workflows for both the design and execution phase of the project.

Material: Are you choosing the right materials? Do they meet the standards? Do they last? Do they enhance the functionality of the built environment that you want to produce? Are they within a reasonable budget? These are all the determinants for optimizing your material selection.

Monetary: This is the most discernible of all resources which need no further explanation. A good rule of thumb for managing this resource is to acknowledge that a project that is designed and executed perfectly but is way over the budget is a project that did not optimize its resources.
Speaking of resources: Here are 9 reasons your firm needs a digital materials library.
5. Meets the desired business outcome
To a business owner or entrepreneur, assets are of radical importance. In most cases, especially for large projects, these business owners will become your client and it will be your job to produce their assets for them. It's important that you, as the service provider, be able to meet your clients eye to eye. Instead of focusing on things that appeal to your self-interest as an AEC professional, reposition your view to wealth creation and asset building. This shift in viewpoint will allow you to structure and approach the project differently and more effectively.
Learn more: 3 Ways Lifecycle Data Will Massively Increase Your Building's Value
As demand mounts and transformation engulfs construction, the AEC industry will require creative and efficient methodologies to address the multitude of problems coming our way. It is important to be aligned, informed, and properly equipped to be able to confront challenges head-on so that we can continue to achieve success.
1. "2022 Engineering and Construction Industry Outlook", Deloitte. Retrieved 26 December 2021.
Manage FF&E specification, procurement, and product data at scale. Take on bigger projects with confidence and grow your firm with Fohlio. Schedule a demo or book a consultation with one of our account managers to explore these features today.
Expore Fohlio
Learn how to:
Save days of work with faster specification
Create firm-wide design standards
Automate and centralize procurement
Keep your whole team on the same Page
Manage product data
Track budget against cost in real time.
Prepare for asset valuation
Know more
Don't forget to share this post!