Healthcare Design: Spotting The Differences Between Designing Nursing Homes and Outbreak Facilities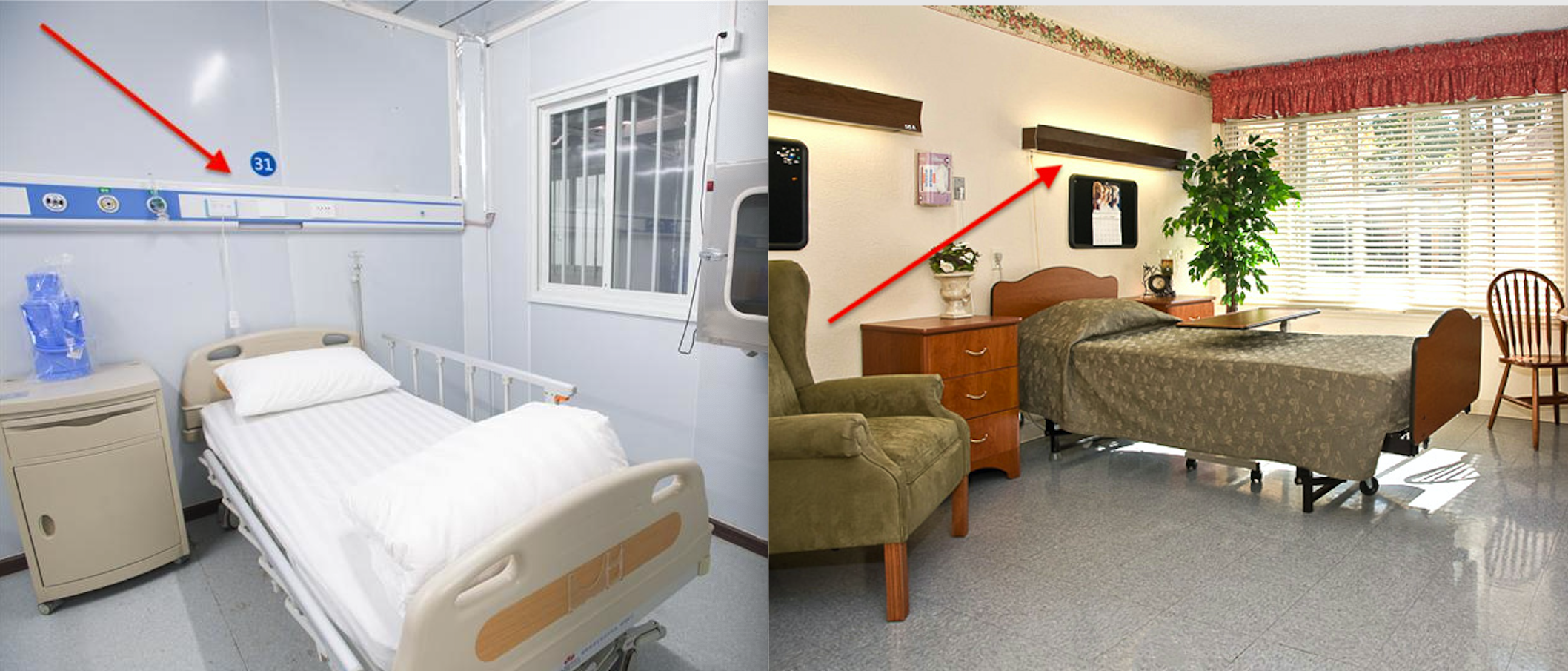 There's been an added focus lately on different healthcare facilities amid the global coronavirus outbreak. With China building two hospitals in as many weeks, and a senior nursing centre in Seattle losing 4 patients to the virus, we're looking at a great example of how varied design can be for different healthcare centers.

Puzzles
As of March 3, 2020, there have been six COVID-19 deaths in the US. Four of these are all from the same place: Life Care Center, a nursing home for seniors in Kirkland, Washington State.
Read: Building Retirement Homes, Part 1: Why You Should Invest in a Retirement Home
If you've never had any experience with a senior home, you may be wondering at the irony of how such a huge majority of deaths could happen in a medical environment. Isn't the place staffed with medical professionals? Aren't these professionals highly trained in hygiene and preventing the spread of a disease?
Before discussing these questions, it does need to be made clear that the vast majority of COVID-19 fatalities globally has been in the elderly population. The nature of the disease makes it so that those with compromised immune systems are much more likely to succumb. This means that once infection does spread, the death rate in a senior nursing home is very likely going to be much higher than, say, a high school.
As for being staffed by medical professionals: Actually, yes — a senior nursing home is much more likely to be hygienic than a mall, for example. The staff are also trained to know that elderly people's immune systems are less robust when it comes to fighting off disease, so they have to be more mindful about sanitation.
"A Homelike and Welcoming Atmosphere"
Of course, the most important thing to consider here is that a senior nursing home, an outbreak treatment facility, and even a hospital have vastly different goals and target populations.
Life Care Center, for example, offers "a homelike and welcoming atmosphere" to its residents, most of whom are there for some type of longer-term care. These include mobility rehabilitation for knee-replacement patients and speech therapy for stroke patients, among others.
None of these needs are urgent and all of them involve slow recovery, not to mention the fact that there's also a lot of psychological involvement. Because of all these factors, we can see why it behooves a facility like Life Care Center to provide a comfortable abode where patients would enjoy staying long-term.
Read: Building Retirement Homes, Part 4: Managing a Senior Home as a Hospitality Service
The design for Life Care Center is pretty typical for most nursing and senior homes: lots of sunlight, exposure to the outside, and open floor plans.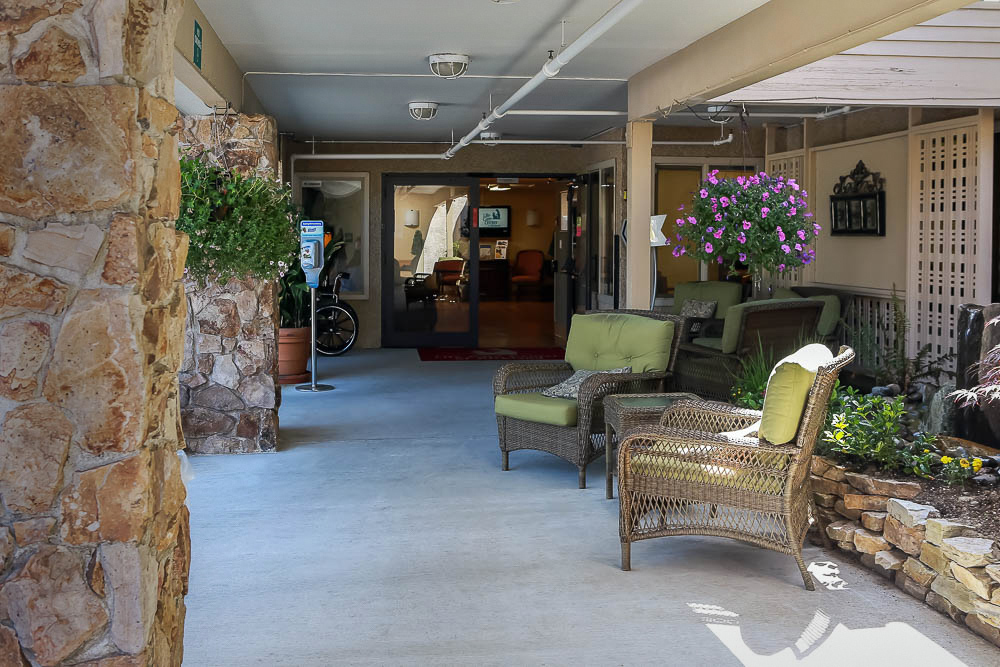 Furniture and finishes, of course, lean much farther towards comfortable and cozy.
In fact, there are very few clear indications that it's a healthcare facility and not an extended-stay hotel.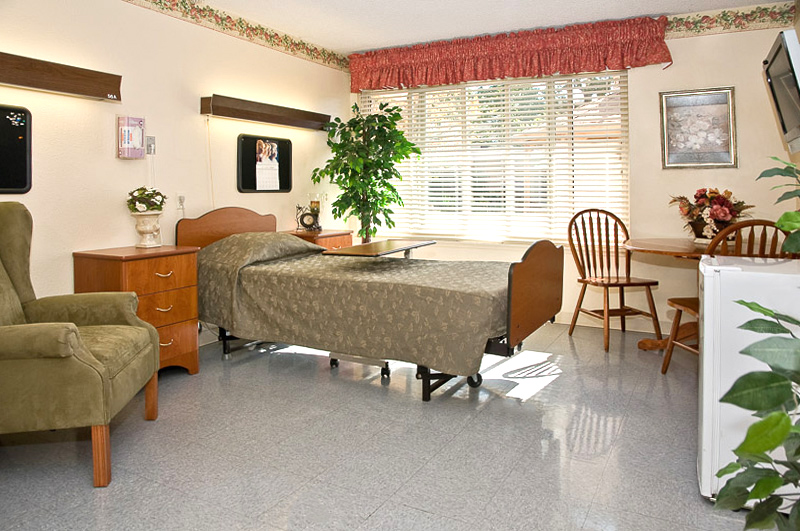 Triage Centers
On the other hand, Houshenshan and Leishenshan Hospitals are a stark contrast. In fact, "stark" is a good word to describe these two facilities, with their bare, white walls and tiny, barred windows.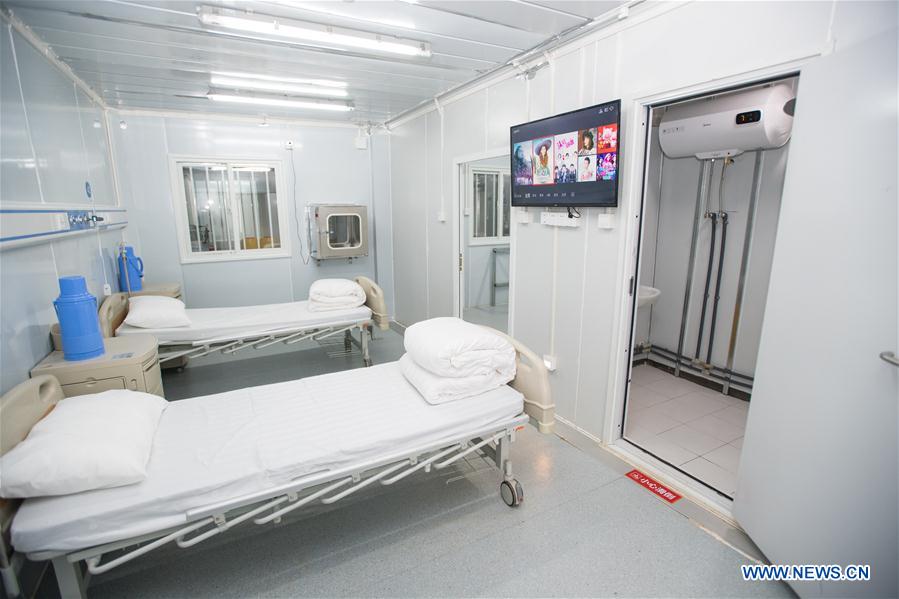 The word "hospital" might even be a misnomer. According to James Crispino, global health and wellness practice area leader and principal at Gensler, Houshenshan and Leishenshan are not hospitals in the traditional sense of the word. "The hospital is intended to isolate people with the coronavirus. Since that's its only purpose, it is not a hospital in the conventional sense."
The two facilities were built using prefabricated materials and methodologies. Some of prefab's greatest benefits are lower cost and less waste — but in this case, its most important advantage is speed.
Read: How Prefabrication — and Standardization — Allowed China to Build Two Hospitals in Two Weeks
The whole reason these two hospitals were built so speedily was to quickly separate those suspected of being infected by the coronavirus from the general population. "If you don't start separating people, then you'll have a young, healthy 20-year-old with novel coronavirus sitting next to a 65-year-old gentleman who needs his heart checked on," says Dr. Solomon Kuah. Dr. Kuah is an emergency medicine physician who helped build emergency hospitals in West Africa during the 2014 Ebola outbreak.
Differences in Healthcare Facility Design
Ultimately, both triage centers and nursing homes's goal is to bring patients to optimal health. But again, the differences lie in the type of condition/s they're treating and their target patients.
While the Wuhan centers will do their best to keep psychological stress levels low, they certainly aren't doing much to keep spirits high, either.
Both use hospital beds and those very distinctive hospital lights above the headboard, but Life Care Center does its best to hide it (or at least make it look nice).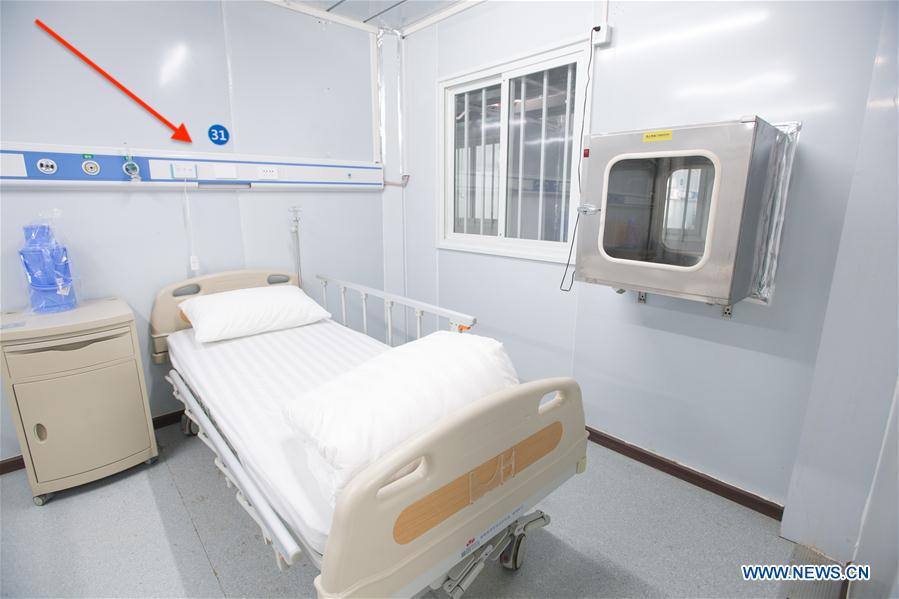 There's hardly any fabric to be found in Houshenshan and Leishenshan Hospitals, and almost all the services are shiny, non-porous, and hold up well to chemical cleaning.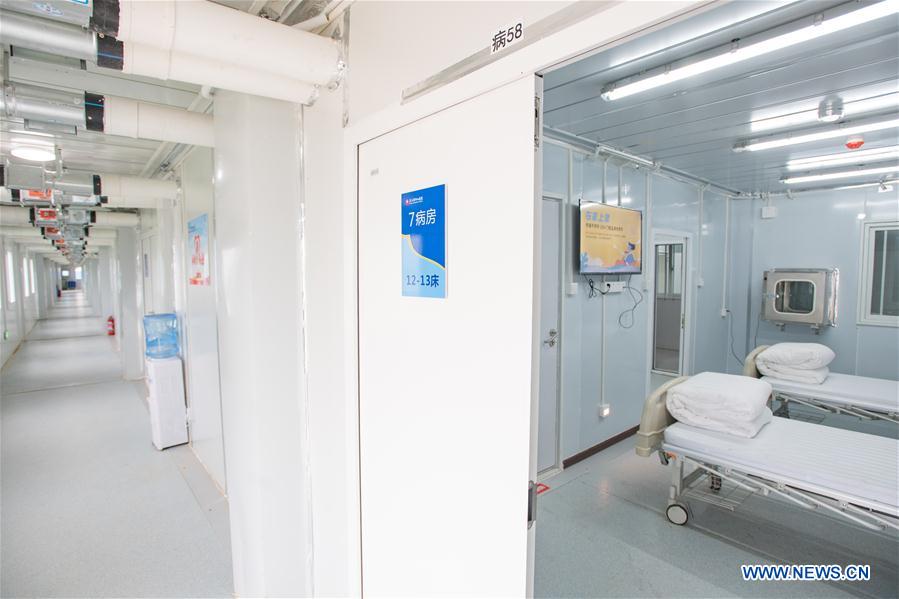 On the other hand, the nursing home uses fabrics generously to keep the atmosphere homelike.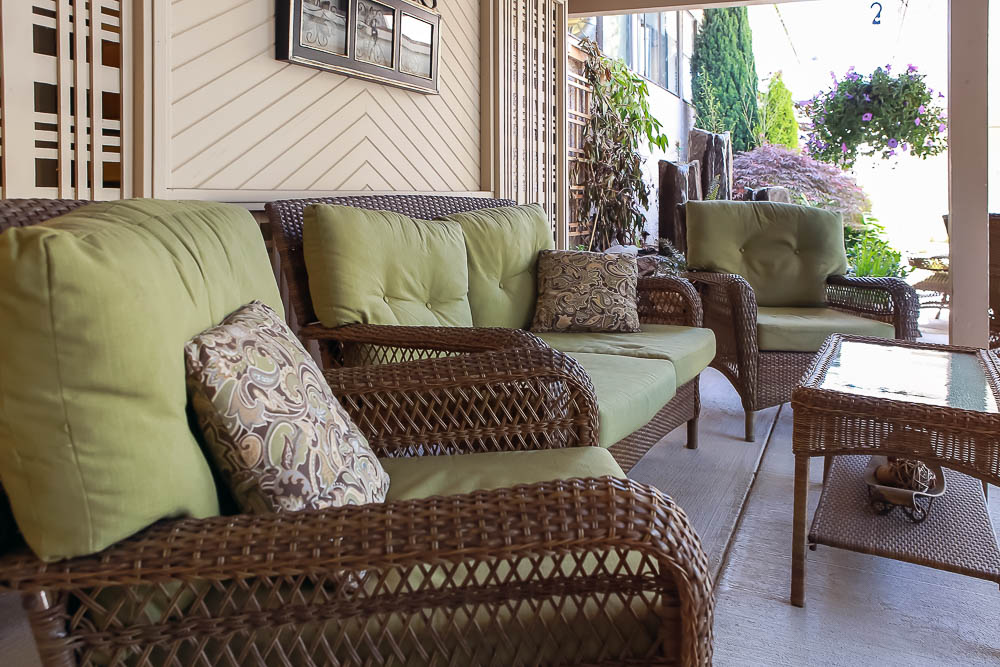 Although Life Care Center may possibly use some sort of HEPA (High Efficiency Particulate Air) filters, it would seem that circulating fresh air is more of a priority. In contrast, Wuhan's hospitals are rigorously maintaining a very specific air flow, as it is crucial to helping prevent the spread of airborne diseases.
"The patient isolation rooms must have air pressure that is negative to the adjacent spaces and corridors. That is to say, air flows into the rooms containing airborne agents, rather than out of the rooms and distributing those agents," says Crispino. "Air must be introduced to the room from the ceiling above the patient and exhausted low along the wall around the perimeter of the room."
This is confirmed by the Wuhan government, who has published "information about what they claim are a number of design features of Huoshenshan Hospital, such as the use of negative air pressure to ensure that ventilated air flows into, but not out of, isolated wards."
Have you designed hospitals, senior nursing homes, emergency hospitals, or all of the above? What about the design stands out the most to you? Let us know in the comments below.
Read: 3 Cost-Saving Reasons Your Hospitality Design and Procurement Teams Should Collaborate Better
Fohlio allows you to manage your entire team and all your workflows in one place. With Fohlio, you can specify, procure, and more on one platform: Collaborations are easy and workflows are much more efficient than ever before! Get your free trial today — so you can design and build more profitable projects.
Sources:
How to design a hospital that's built in days, by someone who's done it before
Leishenshan Hospital in Wuhan uses modular design based on layout of field hospital
Life Care Center of Kirkland
Washington State Coronavirus Toll Rises as Earlier Death is Tied to the Virus
China's Building a Hospital in 10 Days — This is What the Design Must Get Right
"When is it Going to End?": Where Coronavirus Has Turned Deadly in the US
Expore Fohlio
Learn how to:
Save days of work with faster specification
Create firm-wide design standards
Automate and centralize procurement
Keep your whole team on the same Page
Manage product data
Track budget against cost in real time.
Prepare for asset valuation
Know more
Don't forget to share this post!