3 Reasons Why Excel Is Killing Your Procurement Workflow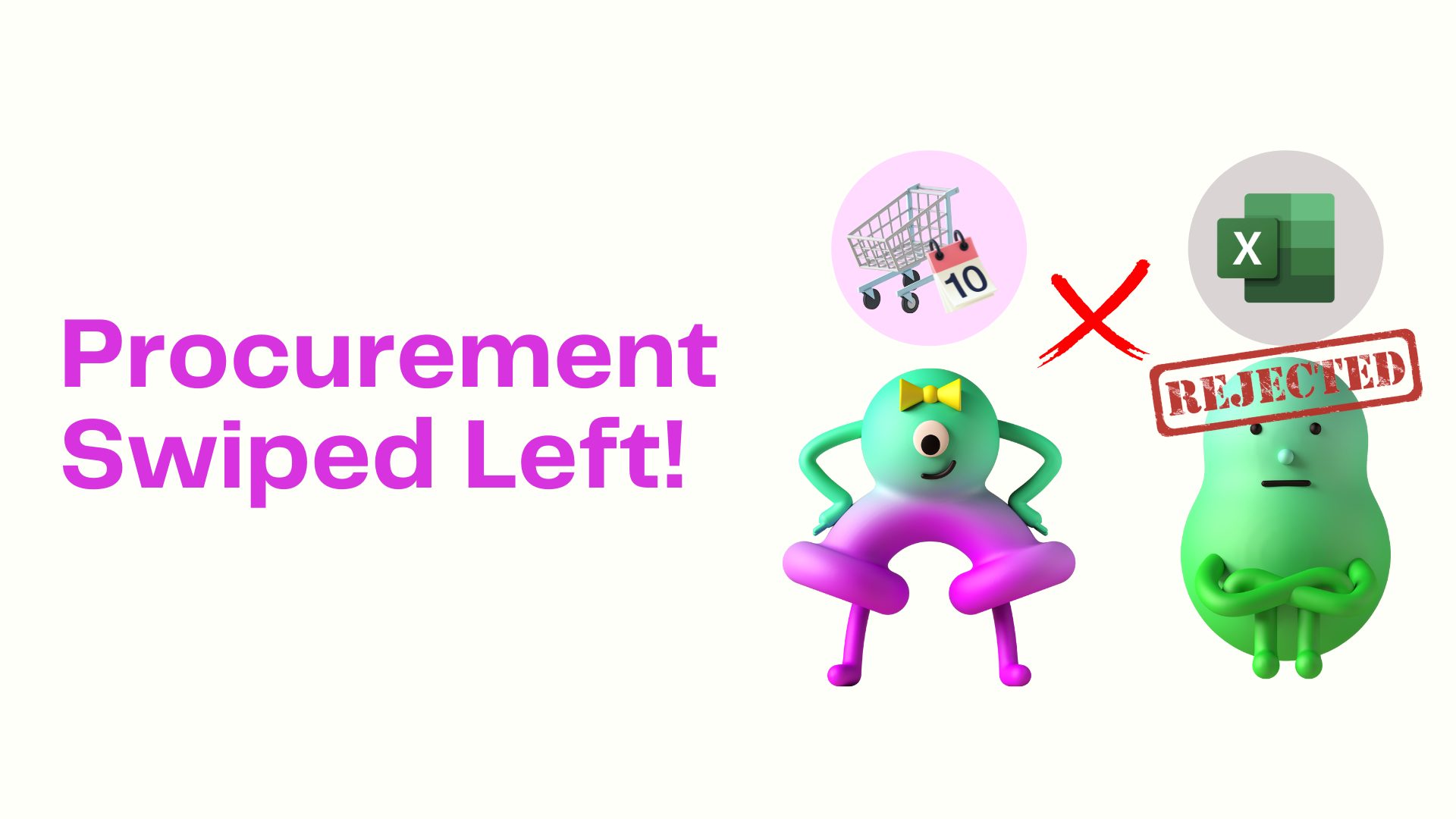 Manage FF&E specification, procurement, and product data at scale. Take on bigger projects with confidence and grow your firm with Fohlio. Schedule a demo or book a consultation with one of our account managers to explore these features today.

As Chief Technology Officer, Vice President of purchasing and IT for a property development firm, Andrew can tell you a few things about hospitality procurement: That it's one of the biggest sources of friction in any hospitality design project.

"There's usually 2 to 6 millions dollars' worth of FF&E procurement for each project, with 200-300 purchase orders manually put together."

Andrew's team still does procurement using the traditional pen and paper + spreadsheet system. And because they outsource most of their interior design, the entire workflow takes even longer. "The procurement team has to manually re-enter data like specifications, vendors, and quantity into purchase orders, because we receive it in so many different formats, like PDF and Excel."
Despite having sold 150 hotels to a private equity giant, Andrew thinks there's space for improvement. His personal goal? To streamline their hospitality procurement workflow.
If the bigger players are upping their procurement game, so should you. Whether you're working on new builds, redesigning properties, or maintaining existing hotels, procurement plays a large role in your project's profitability.
In a game where efficiency is the most sustainable way to cut costs, a clunky procurement workflow could be hemorrhaging money.
Here are a couple of insights on why your hospitality procurement workflow could be causing your firm to get left behind:
1. You're using several different tools that don't speak to each other (plus, they're not even dedicated hospitality procurement tools).
This firm's procurement system is pretty typical in that they utilize multiple tools to get the work done: Dropbox folders are organized by hotel name. Inside dropbox are more folders for design documents, which the purchasing department duplicates into a separate folder. Purchase orders are then generated in a procurement software.
Because the procurement software is not linked to Dropbox, product specifications are manually copied and pasted from spreadsheets.
And because the procurement software doesn't store specific design information like product names, dimensions, finishes, and descriptions, there's a lot of repetitive manual work.
In the meantime, there's also a separate project management software where data like shipment status, ship dates, notes, and more, are stored.
That's a total of 5 tools needed just to get the job done. This not only takes a long time to piece together, but it's also prone to mistakes.

But wait, there's more: When suppliers send PDF invoices, the firm generates their own supplier invoices against the purchase orders. Again, more manual work that involves creating invoices that have the same format as their PO counterparts, and assigning task codes for products, freight cost, sales tax, and more.
If it seems overwhelmingly laborious and repetitive, that's because it is. Not to mention that the smallest mistakes can cost a lot of money.
Even more disheartening: This is the norm.
Ideally, you'd want a platform that allows you to do everything in one place. That means being able to view and manage all your POs in one place.

It also means being able to easily match vendor invoices to their PO counterparts, with the ability to adjust your original PO in order to reconcile and account for unexpected pricing differences. Plus, you can also attach information like ship dates, tracking numbers, courier information, and more.
Read: How to Track PO Status and Revisions (Plus, Matching Vendor Invoices With Additional Cost Fields)

This way, you're freeing up huge blocks of man-hours that you can redirect to building smarter systems, like building formulas, costs analyses, and procurement strategies.
Lastly, you want a system that cuts out manual and repetitive work. Which brings us to:
2. You're not maximizing and building on work already done.
Because you use multiple software to process information, it becomes hard to keep track of, causing you to start from scratch every time you need to start a new procurement project.
We've said it before, but it bears repeating: In doing hospitality procurement the standard way, there's a lot of piecemeal and repetitive work involved.
Even worse is when there's no way for you to easily store and access data you previously used.
What if both your design and procurement team were working on the same platform?
Read: 3 Cost-Saving Reasons Your Hospitality Design and Procurement Teams Should Collaborate Better
Imagine a world where you can generate orders straight from specifications. All it takes is selecting your products, then hitting "Create Purchase Order."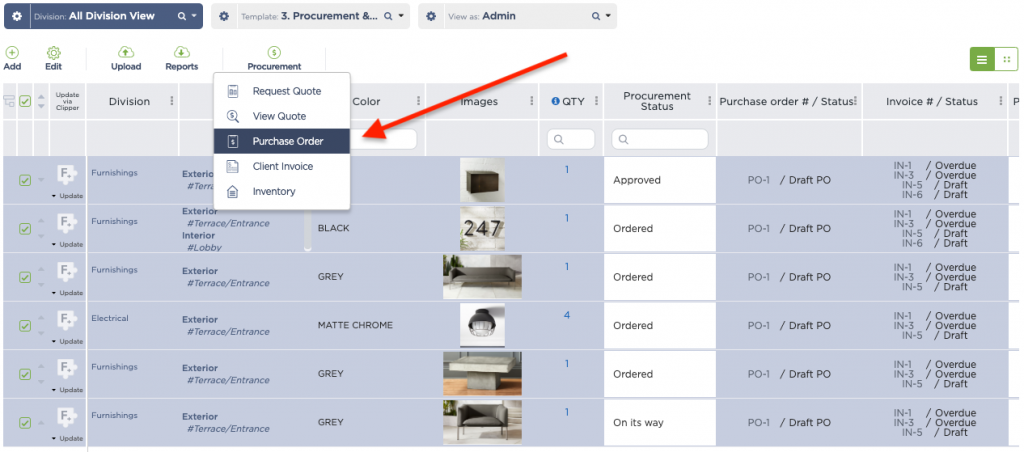 Think about how many hours a day you would save if there were no more manual re-entries, much fewer occurrences of human mistakes, and an easier way to check whether you're getting the exact product you need.
What if you could search for products you've used before, and you could easily see where you purchased them last time and what kind of deal you got? How great would it be if you could easily leverage that information?
The specified products are already there — your team should be able to quickly grab this data, utilize it, and add to it.
Read: How to Create POs From Specs, Stay on Top of Cash Flow, and Reduce PO Errors
3. You're not building on institutional knowledge with every project.
As your firm's experience grows, so should your collective knowledge. Unfortunately, the existing standard is that this expertise is mostly in the hands of a few senior team members.
It's not just a terribly inefficient way of sharing knowledge, you also run the risk of that knowledge disappearing if they leave.
When your hospitality procurement workflow is backed by a firm-wide digital materials library, your entire team is automatically smarter and more efficient. And the best part? You grow even smarter and more efficient with every project.
Read: How to Keep Your Whole Team on The Same Page, From Specification to Construction
Hospitality projects have a lot of scale and repetition — not just within each project, but across different ones. That means purchasing a lot of the same products over and over, so having this data stored in your very own digital materials library will save you a lot of time and effort.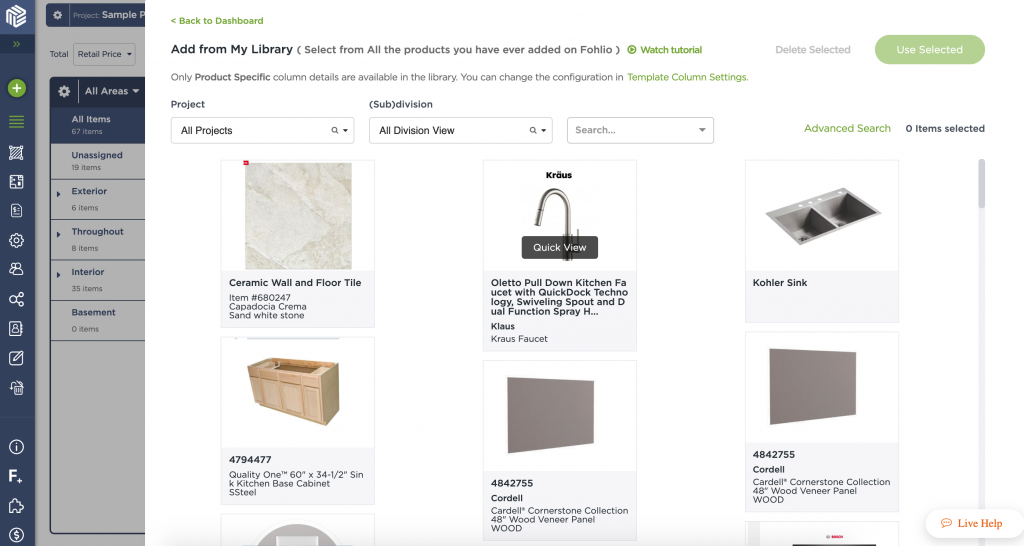 Working on several projects at once? You'll want to be able to see whether the same product is being specified at the same time, so you can take advantage of bulk discounts.
The ability to quickly lookup a past project and see what you spent on every step and facet is incredibly useful when budgeting for future projects. Whether you're earmarking your own money or applying for a loan, faster and more accurate estimates can only be a good thing.
Maybe you want to be the developer that's always using the best products on the market: The ability to compare new and past versions of a product quickly is an asset. Is there a much-talked-about alternative to a type of flame-retardant fabric you've always relied on? Having the information at your fingertips lets your compare features and decide whether the higher price actually translates to a better value.
Fohlio helps you specify and procure at scale on one platform: Collaborations are easy and workflows are much more efficient than ever before. Get your free trial today — so you can design and build more profitable projects.
Featured image: Andrew McKay
Manage FF&E specification, procurement, and product data at scale. Take on bigger projects with confidence and grow your firm with Fohlio. Schedule a demo or book a consultation with one of our account managers to explore these features today.
Expore Fohlio
Learn how to:
Save days of work with faster specification
Create firm-wide design standards
Automate and centralize procurement
Keep your whole team on the same Page
Manage product data
Track budget against cost in real time.
Prepare for asset valuation
Know more
Don't forget to share this post!