How To Keep Your Project Data Monitored and Documented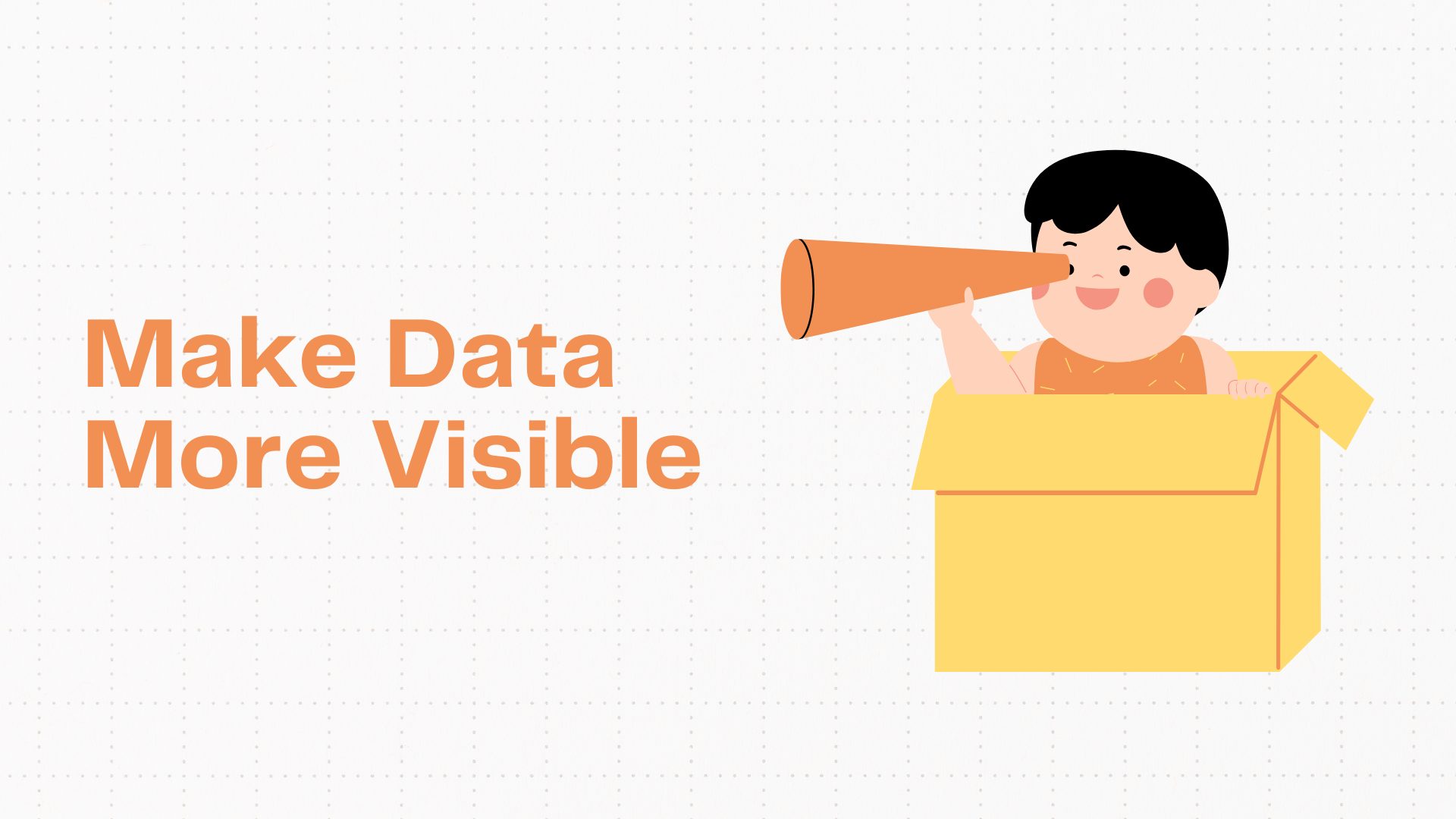 Manage FF&E specification, procurement, and product data at scale. Take on bigger projects with confidence and grow your firm with Fohlio. Schedule a demo or book a consultation with one of our account managers to explore these features today.
Editor's note: This is part 3 (construction information management basics) of our 6-part series on success metrics for the design and construction industry. Check out parts 1 (How to Grow Your Firm in 2022: Five Metrics of Success for the Design and Construction Industry) and 2 (How to Use Design Standards to Improve Project Success).
They say that you'll never encounter the same project twice. At the same time, your job is never really done even when you've handed over the project. 4 times out of 5, you're gonna have to do some backtracking –whether it's for maintenance, a supplier you have to remember, or a design spec you want to use for the next project.
Sure, you have your massive Excel sheets, emails, and blueprints – and that's great, because it means you documented your work. But when your information is in several different places, then its helpfulness becomes very limited – especially when a situation calls for quick action or immediate data salvaging.
Imagine this: A few years after handing over a project, your client asks for the item code of a carpet tile you specified in the conference room because they want to replace some damaged tiles from high-traffic areas.
Now where did you put that spec sheet again? By this time it's been ages, and you've gone through too many projects to remember what year this particular office was designed.
You scour your old elevation plans and through past emails hoping to find one tiny item code. You finally find the item code and supplier details in an invoice from 2018.
You call up the supplier only to find out that the carpet tile isn't being produced anymore. The whole process took you three hours.
Centralizing information is a real challenge for construction professionals. (Might we say … nonexistent?) The fast-paced timelines coupled with the industry's slow adoption of technology has not made this easier.
The Complete Guide to FF&E Spec Sheets
What happens when information is scattered?
Hours spent on rework

Gut-based decision-making

Misinformed decision-making

Cost overruns

Time overruns
Information management gives you better visibility so you're not flying completely blind. Information management is the planning, orchestrating, structuring, processing, regulating, and evaluating of all records and information operations for your firm. All these elements are crucial for any business that largely relies on data to perform smoothly. Information management isn't only useful for computer science or librarianship: It can also serve as a great tool for the complex construction management process which relies on data-driven decision-making.
With Fohlio, information management is centralized and therefore becomes easier to access and more efficient.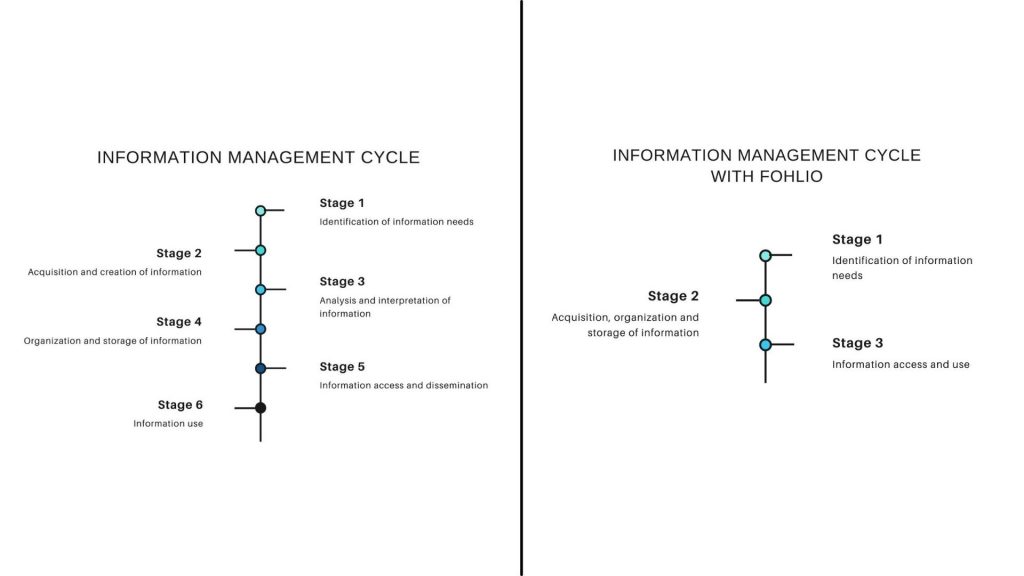 Here's a basic step-by-step process for centralizing all your project data:
Stage 1: Identifying Information Needs
The first step is to ask yourself, what information do you need to perform your job? Now, your answer would probably depend on the needs you would have to satisfy in your area of expertise. If you're a standard manager, you'd probably be most concerned with establishing clear guidelines, going over specifications, and having access to a digital materials library. If you were someone in the procurement business, your main concern would be overseeing cost. Whatever this might be, it's important to first understand what needs have to be met, in order to know what data should be gathered. Consider this your planning stage.
Learn more: The Ultimate Guide to Setting Up Your Online Materials Library, Part 1: Overview and Introduction to Organizational Tools
Stage 2: Acquisition, Organization and Storage of Information
When you've identified your needs, segregate your points into easily understandable grouped data sets. Fill in all the information from there.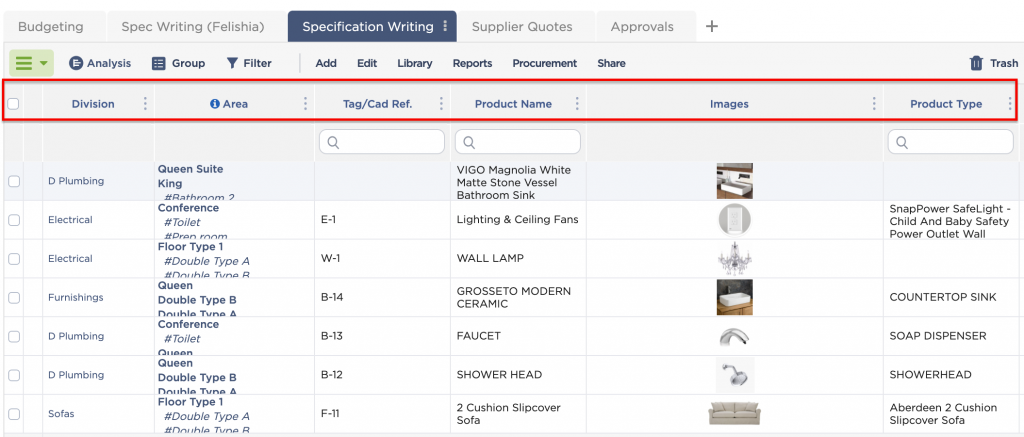 Define columns that have specific data attributes. This way, it's easier to plan out all the information that you need to gather.
This is the most tedious part of the process because you're going to have to fill in all of the details you need one by one (if you don't have an existing data spreadsheet as a reference). No worries if you don't have one, though: What's great about Fohlio is that you're only gonna have to do everything once, and having a cloud database means you'll have access to all of the information that you've created in the past stored automatically.
Stage 3: Information Access and Use
Once you're done setting up your dashboard, all that's left to do is access it and use the information for whatever it is you might need. It's that easy.
So what are the benefits? Other than finding an old item code in 2 minutes, you can:
An understanding of the past: Having a documented history of a project can serve as a guide for future projects. Understanding where things went wrong can help you diagnose a problem or avoid it altogether.

The ability to predict patterns: Understanding things like the number of defects per material or number of working days needed to fulfill a work order will allow you to understand what works versus what doesn't and be your guide to make better decisions in the future, whether it be for going over suppliers, material selections or going over new assembly techniques.

After-care and building management and maintenance: Having access to past data can help with troubleshooting to further expedite the rectification processes in building maintenance.
Improved standards: Having the ability to monitor everything means you can see what methods and materials are performing better than others. This data can help you build a stronghold of design standards and specifications.

Build your KPI's: Access to data means being able to go one step further and taking data sets that could serve as your company or firm's main points of reference for tracking optimization and efficiency.

Scale faster: A firm that is well-organized and well-informed can make faster and better decisions.

Collaborate better: When all your project data is in one place, managed, and organized, stakeholders, can work together in one platform, using one set of data. That means everyone is referring to one central, single source of truth that is always up-to-date, so everyone is always on the same page.

Streamline workflows: Being able to do everything in one place means you no longer have to switch between different platforms, which helps save time and reduce errors.
Taken from one of our blog posts (and more). Read.
And just like that, you've said goodbye to the boatload of hours spent on rework, rechecking, and digging thanks to your newest data management and storage asset: Fohlio.
Manage FF&E specification, procurement, and product data at scale. Take on bigger projects with confidence and grow your firm with Fohlio. Schedule a demo or book a consultation with one of our account managers to explore these features today.
References:
https://www.fohlio.com/blog/design-firm-needs-digital-materials-library-9-reasons/
https://www.tlu.ee/~sirvir/Information%20and%20Knowledge%20Management/Key_Concepts_of_IKM/information_management.html
http://choo.ischool.utoronto.ca/IMfaq/
Expore Fohlio
Learn how to:
Save days of work with faster specification
Create firm-wide design standards
Automate and centralize procurement
Keep your whole team on the same Page
Manage product data
Track budget against cost in real time.
Prepare for asset valuation
Know more
Don't forget to share this post!