Optimizing Team Dynamics in Large-Scale Projects: Tips from Procurement Professionals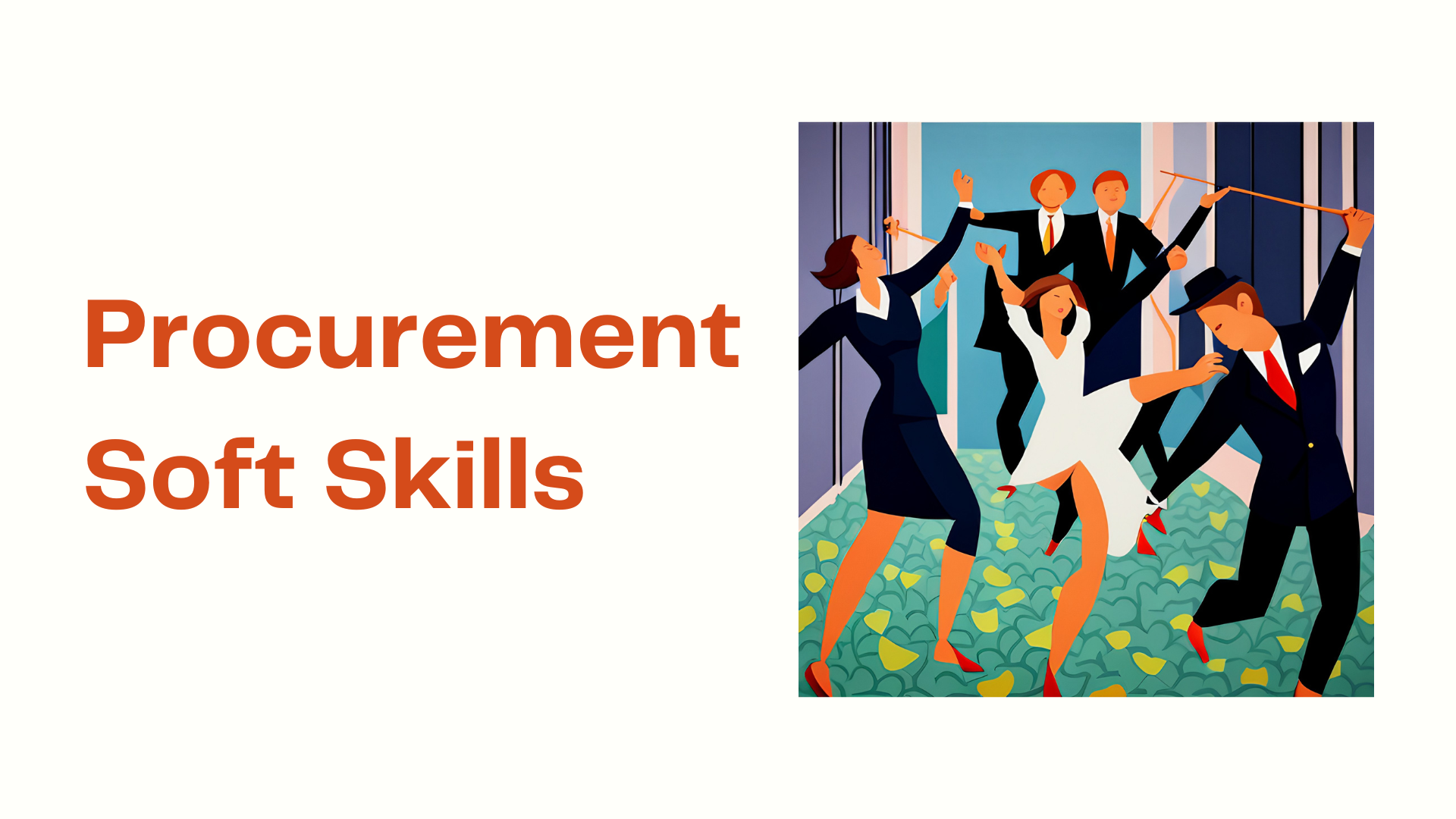 For procurement, technical skills become inadequate if a person lacks soft skills.

It's almost cliche to say it, but communication is one of the essential building blocks to a successful large-scale procurement project.

In fact, it's crucial to any type of organization.

Effective communication is essential in large-scale procurement because it enables the parties involved to understand each other better, establish a common goal, and coordinate their efforts. When you have the right folks willing to work together, you can be assured of getting things done faster and on time.

And it all starts with how you assemble your team.


Have The Right People At Your Table
According to Adrienne Scribner, Principal at Baskervill, "You have to have a great beginning to read a good ending."

"The first thing we all have to do is really learn from our ownership groups, what the scope of the project is, and what all the boundaries are.

But as we think about putting RFPs together and thinking about the right teams, it's specific people for specific types of projects because we're truly going to spend more time with the teams that we assemble than we do with our families, with our friends, and, and, you know, spare time for 2, 3, 4, 5 years depending on the project. And we really have to know that and think it through and make sure we've got the right people at the table.

It's not just the teams outside that you work with and collaborate with. It's your own internal teams and hiring and finding the right staff to work on your projects. So I start usually from the ground up offering internships and going to schools and doing critiques to find the right staff and really grow them in-house to be the people that they become and become designers slash architects".

In short, the people you surround yourself matter. Not only do they have to have the right skill set, but a good relationship is also a great plus.


Instill The Right Values
For Meredith Silverman, VP of Hospitality Company, RLJ Lodging Trust, being in charge of multiple design renovation projects at a time meant that trust and honesty came atop her list of important values.

"​​Well, it, it can be tricky, as we all know, right? We often have anywhere from 10 to 15 projects going at one time. And so what we feel like really helps bring the team together is, of course, trust, honesty, integrity, and not from just, you know, our consultants and our vendors, but also from us.

You know, it's a two-way street. We go, you know, back and forth. And just making sure that everybody's understanding what we're trying to do how much we're trying to do it for, and also just making sure that we're committed from the team very beginning to understand how this project's gonna work, what we really need out of everybody, and just, you know, the results that we feel like we want, you know, where's, what's the integrity of the people that we're bringing together? And are we all, we all have the same goal? So it's extremely important, but I, I put trust and honesty at the top of that list."

As for Alan Benjamin, President and Founder of Benjamin West (FF&E and Procurement Firm), he also recognizes honesty and trust as foundational values for every project.

"Trust and integrity will be a theme throughout. So we act as a liaison between literally more than 4,000 vendors we have in our procurement system and the design team taking direction from the project management, the behalf of the owner, owner's reps, and sometimes the asset manager.

And, you know, it's not just if you looked at a flow target communication, it's, you know, stop drawing approval, finish sample approval, stuff like that.

But it's a lot more than that in terms of getting everything together. There are also times in terms of our theme, of radical and direct communication. So we also have a huge role in trying to keep everything on track."

But for Alan, a great directive he uses to get a project done is trust + honesty, and a common vision at the center.

"And really the first one really comes to mind all the time is, does everybody on the entire project team understand the vision?

The vision of what the owner's trying to achieve, and making sure that that message gets delivered down to not just designers, but their staff, secretary, and everybody so that the entire team is working toward the same vision.

When we built CityCenter, Mr. Gregorian had a vision, and his vision was: I want to build something that nobody can ever compete within Las Vegas, and I want it done. I'm 88 years old and I need it done in 60 months. That was his vision. And so that theme carried through that whole project. And so decision-making was pretty important and key to make sure we hit that ending.

And sometimes we spent a little bit more than we wanted to, but the vision was open in 60 months, so Mr. Caco could enjoy the project. So making sure that message gets delivered to everybody. I had a staff of 360 people and everybody knew that vision from the very beginning. So it's really key that, that that whole message gets delivered."


Embrace The Dynamics

According to Lori Horvath, Managing Director of JLL, A team with members who are too similar aren't going to produce the same results as a dynamic one.

"Well, I think if we were all the same, life would be pretty boring, right? And, part of challenging each other, part of actually saying what we think, forcing each other to be better, to think differently. We need different people to do all of that. And, we have to, you know, the trust and integrity that we talked about earlier, you have to have that in order to pull these things off."

So what's the secret formula to harmony in the procurement workspace? Having the right key people committed to a common vision. This can make work easier, and all the more fun.

Reference:

Business Sense | Building Radical Candor Across Teams

Alan Benjamin, Founder, and President, Benjamin West
Lori Horvath, Managing Director, JLL
Adrienne Scribner, Principal, Baskervill
Meridith Zimmerman, Senior Vice President of Design, RLJ Lodging Trust
William Smith, Senior Vice President of Design and Construction, Shopoff Realty Investments
Expore Fohlio
Learn how to:
Save days of work with faster specification
Create firm-wide design standards
Automate and centralize procurement
Keep your whole team on the same Page
Manage product data
Track budget against cost in real time.
Prepare for asset valuation
Know more
Don't forget to share this post!