The Psychology of Restaurant Interior Design, Part 3: Lighting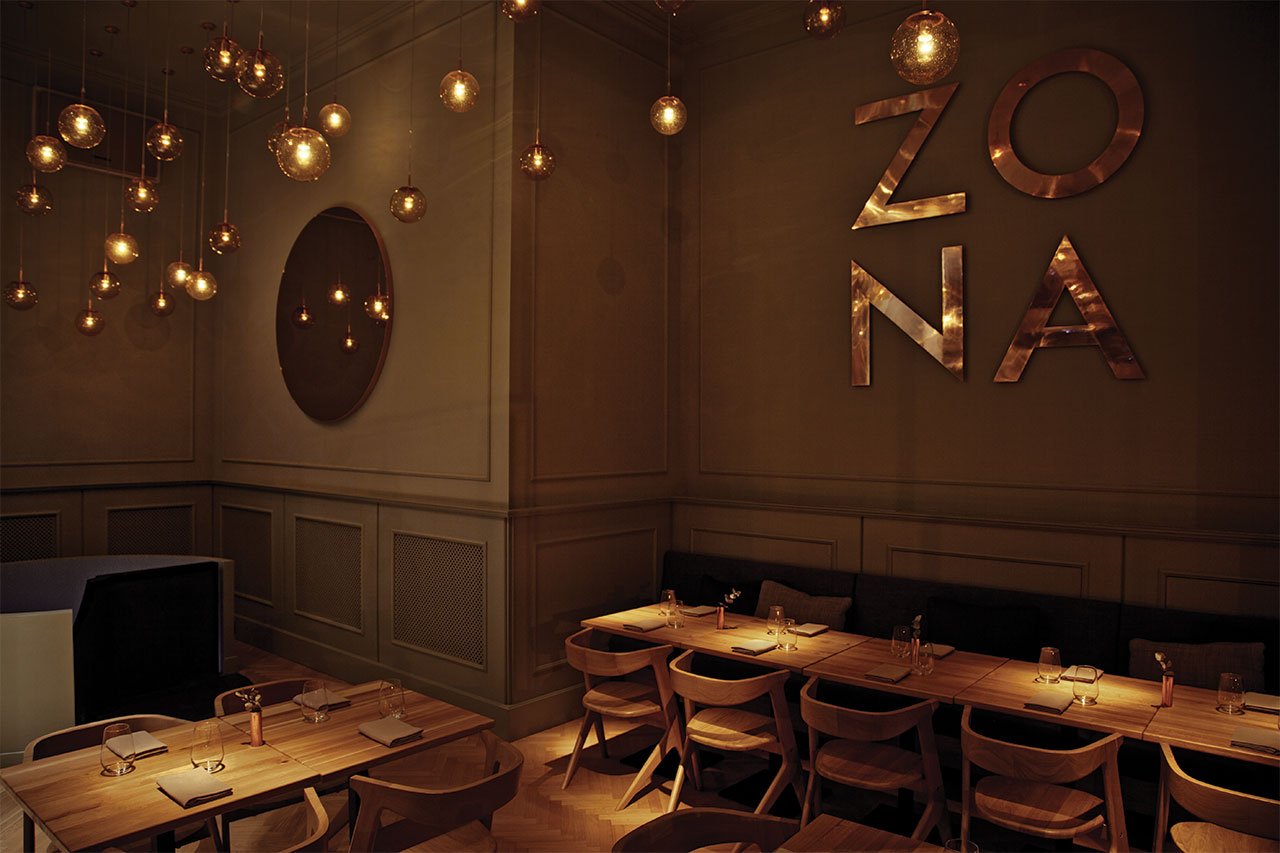 Manage FF&E specification, procurement, and product data at scale. Take on bigger projects with confidence and grow your firm with Fohlio. Schedule a demo or book a consultation with one of our account managers to explore these features today.
(Welcome to Part 3 of our five-part series on the psychology of great restaurant interior design. Today's post focuses on lighting. Stay tuned for the next installments!)
Le Corbusier, patron saint of architecture, design, and urban planning, has this lesson to impart to restaurant interior design projects (any design project, actually) "Light creates ambience and feel of a place, as well as the expression of a structure."
There's much to be said about how a space is constructed and what color paint is on its walls, and how both these things lend to creating a restaurant's atmosphere. However, it's also important to note that without light to see them, these things are essentially useless.

However, according to Raimundo Gaby, associate professor of business management at the Culinary Institute of America, lighting is the first thing that restaurant interior design gets wrong: Think about all the times you've walked into a dimly lit establishment and have had to hold up your phone to read your menu.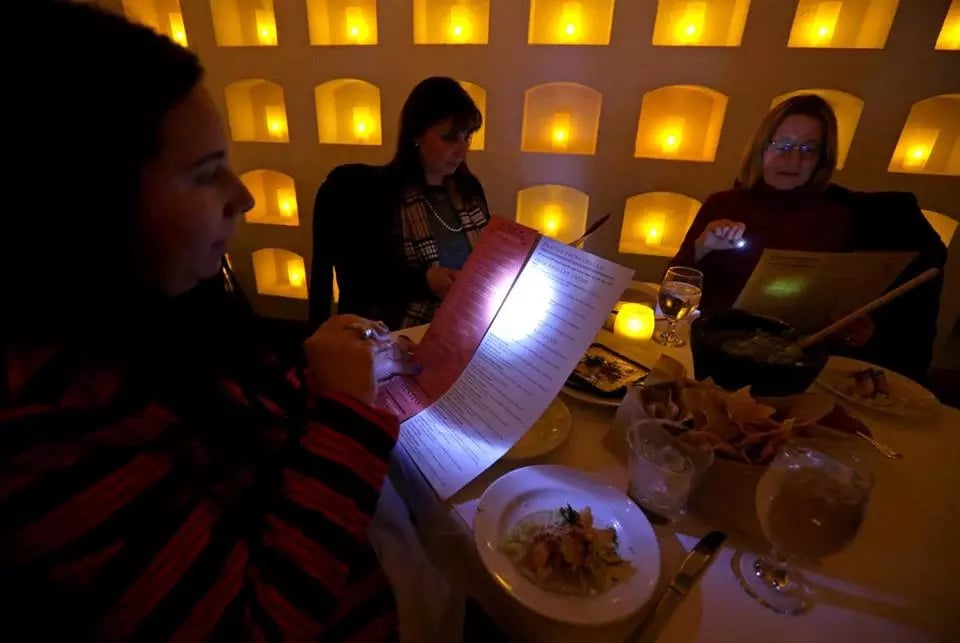 Stephen Zagor, dean of business and management studies t the Institute of Culinary Education in Manhattan, would go so far as to say that lighting is the most important element of interior design.
Read: 5 Ways to Manage FF&E Specification and Procurement Costs (Plus, and FFE Template That Will Save You Time)
Types of Restaurant Lighting
There are three main types of lighting, divided according to their purpose:
Ambient Lighting – This is the general illumination of an environment. As its name suggests, it's also responsible for a restaurant's overall mood. Low lighting creates an intimate, upscale atmosphere, especially in a restaurant's bar and lounge areas, where patrons are more apt at to lean close together.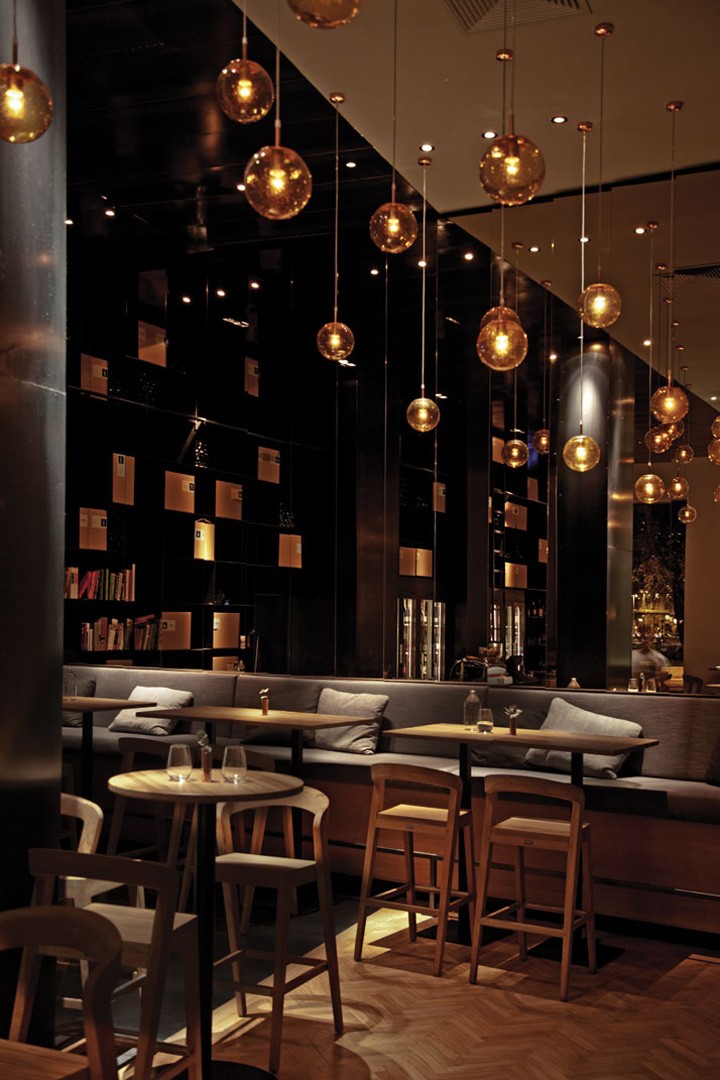 Bright lighting, on the other hand, produces a more brisk and lively mood. This type of lighting is well suited for more casual establishments like a pizza joint.

Task Lighting – This helps customers and employees perform tasks, like reading the menu, being able to clearly see the table setting and food, and cooking in the kitchen. In a place that's generally low-lighted, a salad bar or buffet station needs task lighting to help it stand out; this is also helpful for illuminating pathways. It also helps with seeing reflections clearly in the restrooms' mirrors.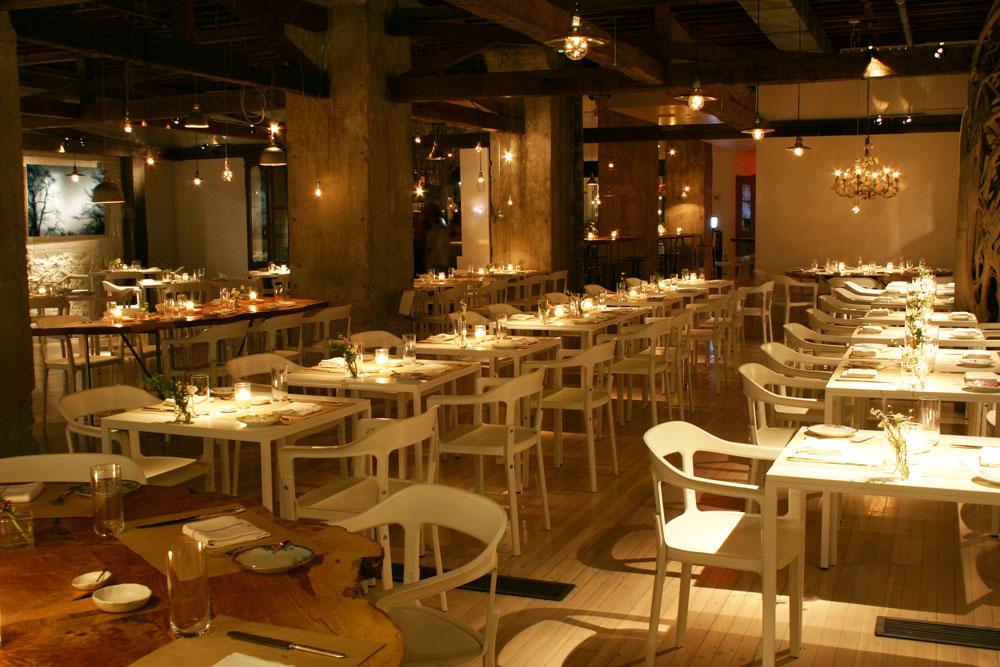 Accent Lighting – More decorative than functional, accent lighting is used to draw attention to specific areas and objects to create visual interest. Paintings, sculptures, fountains, and bars are typically illuminated by accent lighting.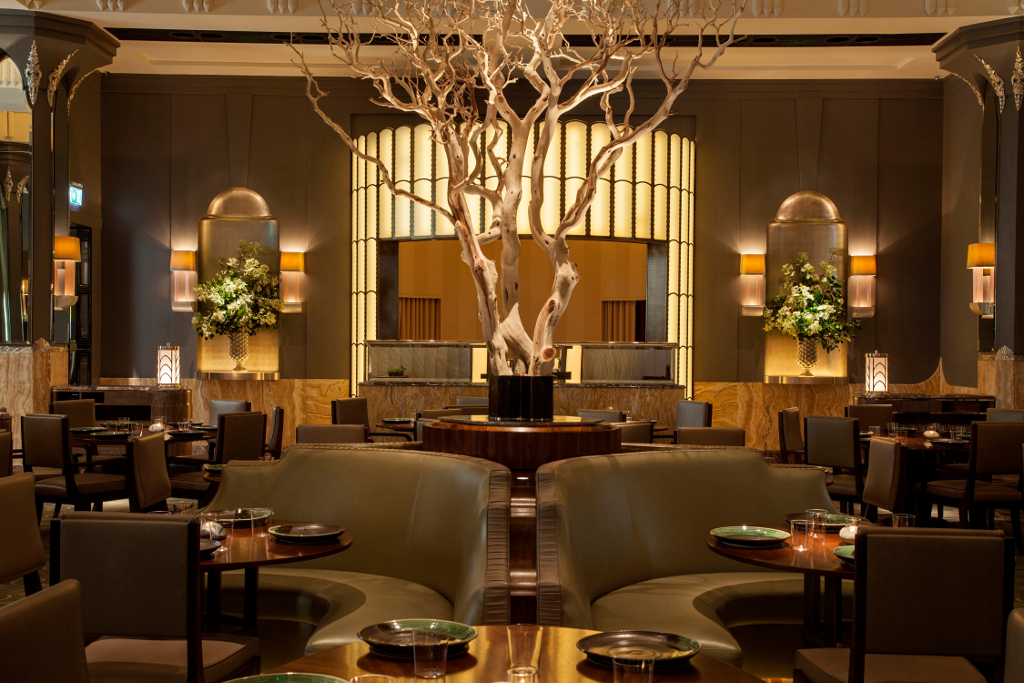 Read: Your Design Firm Needs a Digital Material Library — Here Are 9 Reasons Why
How to Create Atmosphere and Perception with Restaurant Lighting
An upscale restaurant during dinner time should have warm-colored, low-intensity lighting. This creates a leisurely, intimate, and relaxed atmosphere. A pleasant mood is created using wall lighting, instead of light coming down directly from the ceiling. To make a space seem spacious, evenly distribute high-intensity lights.
Use color, but sparingly. Lighting can help reinforce branding, but using too many colors will put your restaurant at risk of looking like a nightclub or circus.

How Restaurant Lighting Affects Diners' Behavior
Besides branding and targeting consistency, there are important distinctions between fast-food and upscale restaurants: influencing diners' behavior.
During lunch hour at quick-service restaurants, for example, bright lighting helps increase customer turnover and facilitates traffic. This is especially helpful if you want to maximize the midday rush.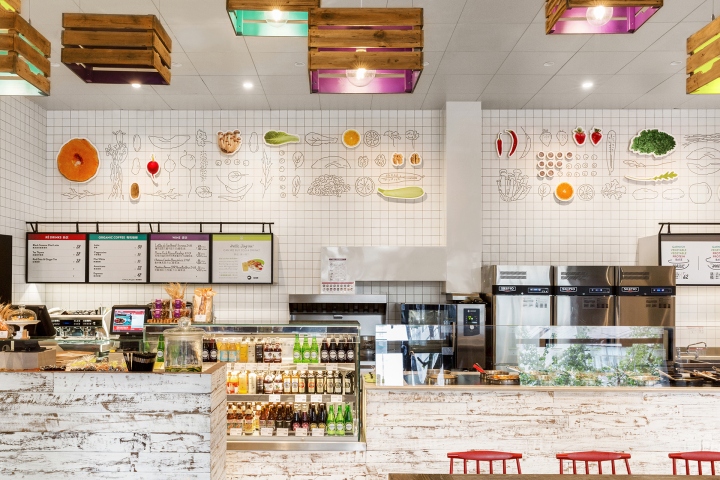 In general, bright lighting at fast-food restaurants can also overstimulate guests and create a tendency to eat much more than they intended.
On the other hand, low, warm lighting in an upscale establishment creates a relaxing and comfortable atmosphere, inducing patrons to linger and increasing the chances that they'll order dessert, coffee, or an extra glass of wine.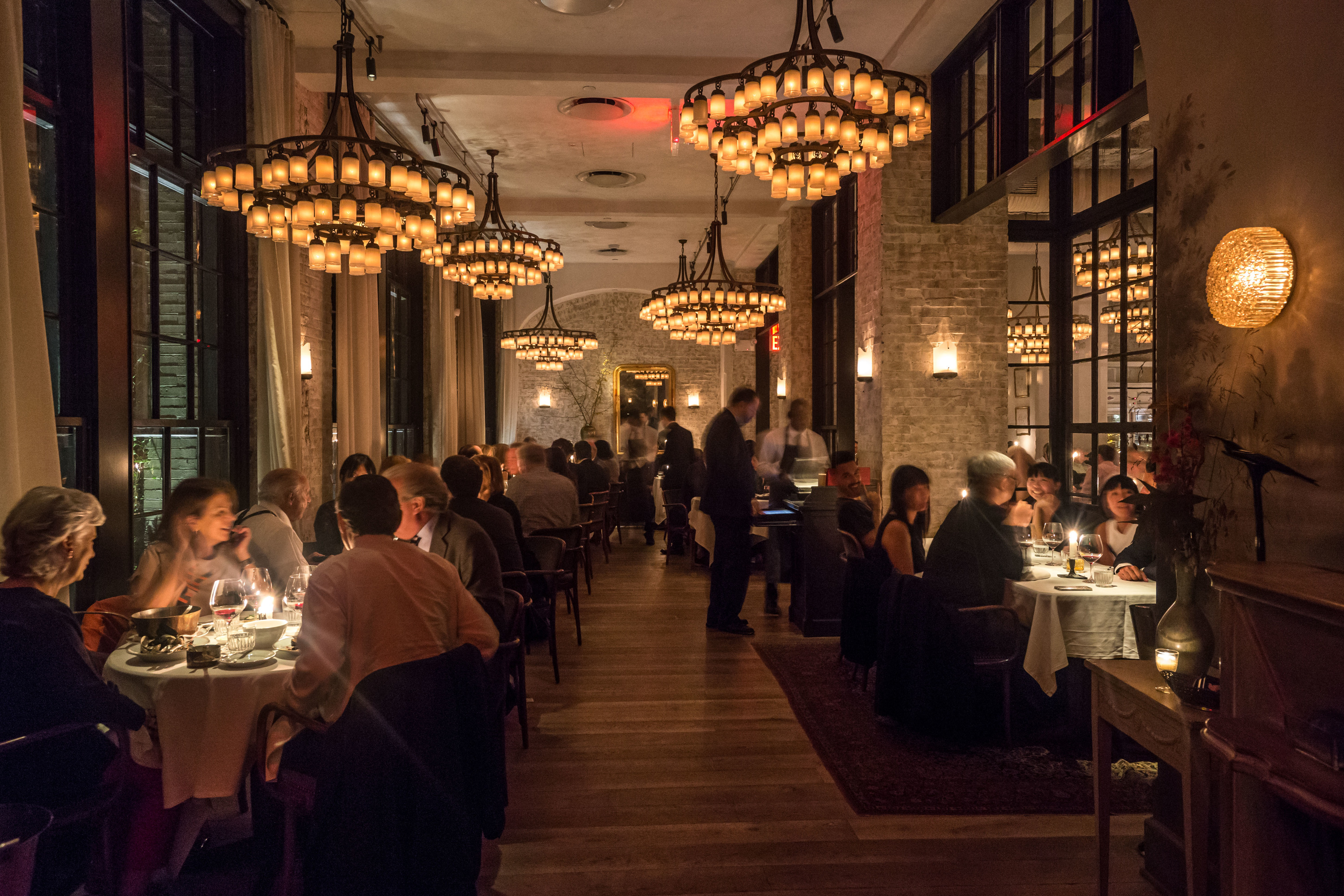 Dinnertime is also rush hour — therefore, creating a relaxing mood through lighting is important to convincing guests to stay.
Another good example is the difference in restaurant interior design between McDonalds and Starbucks. The two chains serve demographics that have huge overlap, but you can see how the lighting reflects the intent of each: McDonalds is brightly lighted to stimulate customers and facilitate turnover, while Starbucks encourages guests to linger over coffee and pastry.
Learn more: FF&E Specification in Excel is Killing Design Firms — Even the Big Ones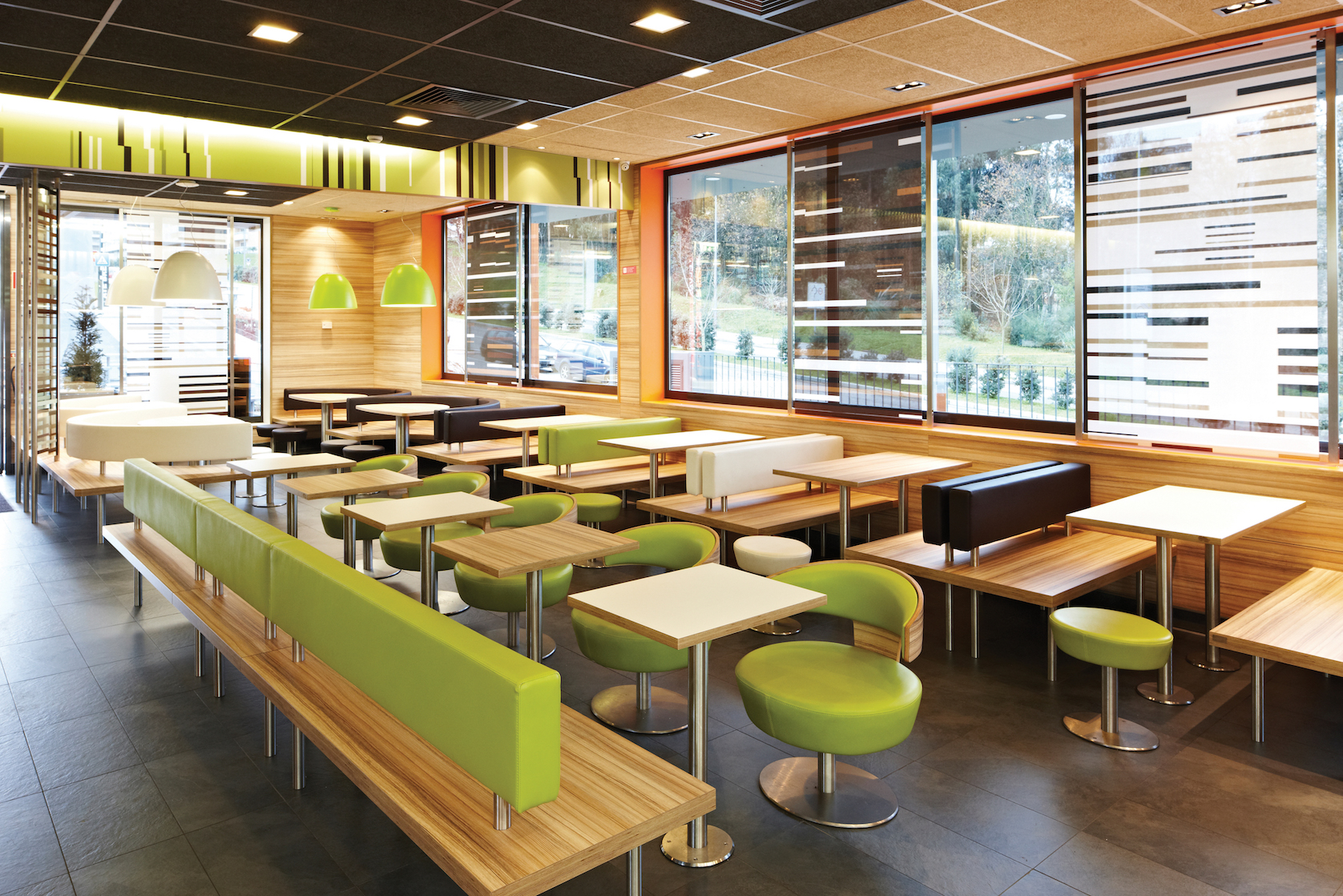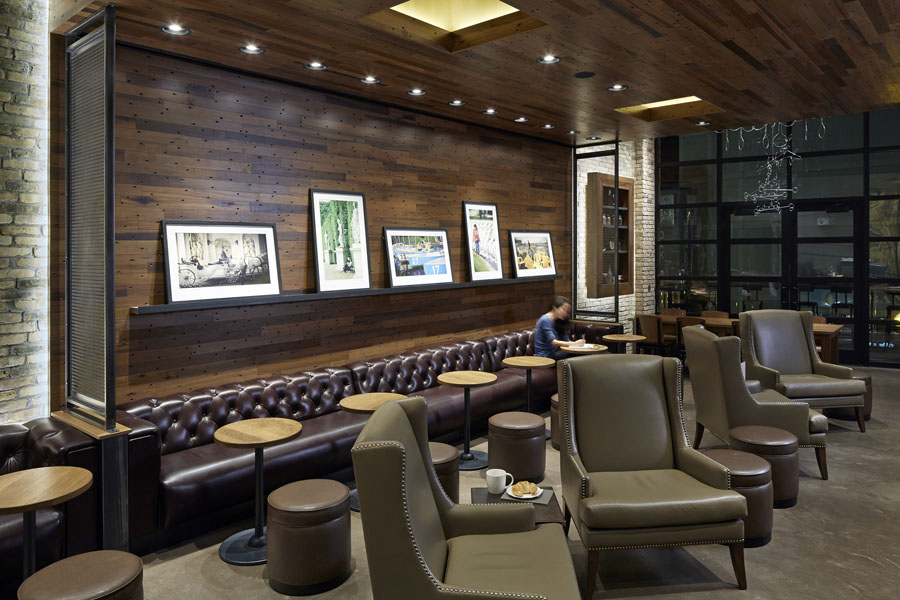 Read: 8 Elements of an Indispensable Digital Material Library
We hope you enjoyed Part 3 of our series on restaurant interior design. If you missed Parts 1 and 2, you can read up on it here and here. We'll publish the last two installments over the next few days, so keep an eye out!
You can also look through our earlier articles for tutorials and useful tips and tricks.
Manage FF&E specification, procurement, and product data at scale. Take on bigger projects with confidence and grow your firm with Fohlio. Schedule a demo or book a consultation with one of our account managers to explore these features today.
Sources:
Industville
Westchester Magazine
Webstaurant Store
LumaStream
Ledvance
POS Sector
Expore Fohlio
Learn how to:
Save days of work with faster specification
Create firm-wide design standards
Automate and centralize procurement
Keep your whole team on the same Page
Manage product data
Track budget against cost in real time.
Prepare for asset valuation
Know more
Don't forget to share this post!