These 5 Interior Design Startups Are Going to Make Your Life Easier
These companies could be your new favorite interior design tools.
Sure, interior design is a creative field. It's also a businesses, however, which means anything we can do to save time translates into saving money. Think about it: Who enjoys going back and forth a million times with a client who can't make up their mind? Wouldn't you prefer to get down to the designing part ASAP? Thankfully, many entrepreneurs have spotted this and other problems in the field, and have come up with some pretty creative solutions. Here are five brand-spanking new startups that can save you hours of man labor and tons of money with their interior design tools.
1.) Clippings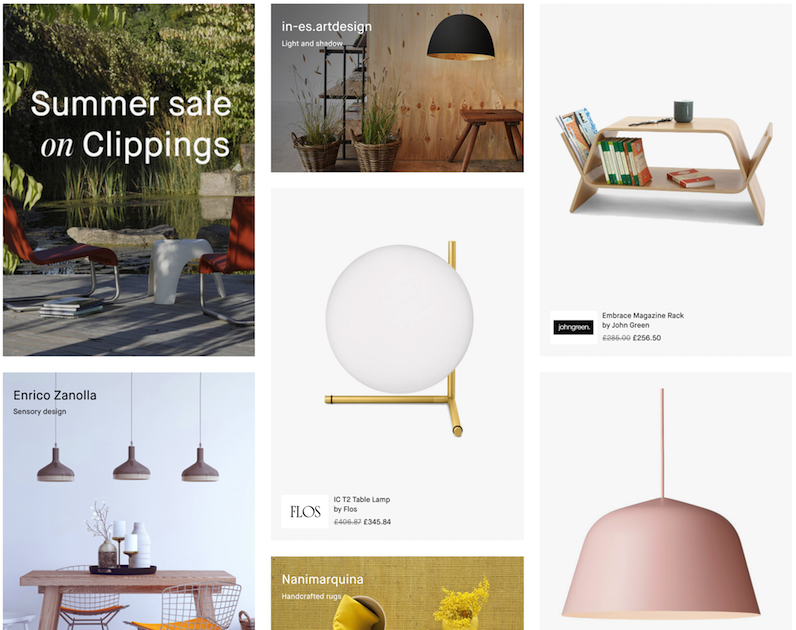 What it is: FF&E marketplace
Why it's awesome: Furniture shopping sites are a dime a dozen, but what makes Clippings stand out is its wide selection of premium brands, plus "the lowest trade prices, guaranteed."
As an interior designer, you'll appreciate the convenience of not having to shop around for products, especially with Clippings promising a much more efficient process and access to a wide selection of brands.
If you have your own firm, you'll also appreciate how this company managed to build the relationships necessary to provide the service they're offering.
2.) Yulio VR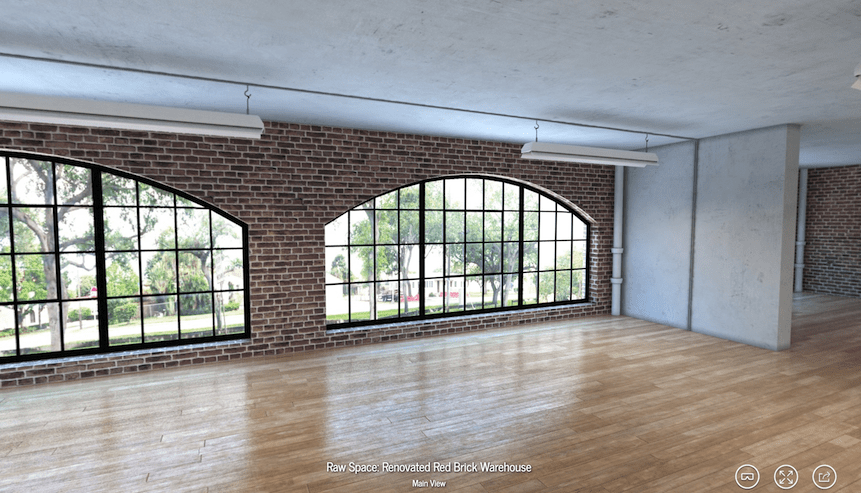 What it is: 3D to virtual reality rendering software
Why it's awesome: Yulio VR takes sketches, 2D renderings, and floor plans and turns them into immersive experiences for clients. The result? You win pitches faster and complete projects sooner.
3.) Encounter
What it is: shopping app
Why it's awesome: This app lets you shop for furniture, fixtures, and accessories that you see IRL ("in real life"). According to their website, "Encounter turns bars, restaurants, cafes, boutiques, salons and workspaces into shoppable showrooms for furnishings and decor for your home."
Not to be confused with the dating app, Toronto-based Encounter allows you to essentially bring home pieces that strike your fancy, anywhere you find one. Ideally, anyway: The company currently only has 100+ participating venues in Toronto.
The thing that elevates it from shopping in a showroom is that it lets you touch furniture without ever having to step in a store. You also get to see the piece in a real-life environment, not a staged showcase.
4.) Upscale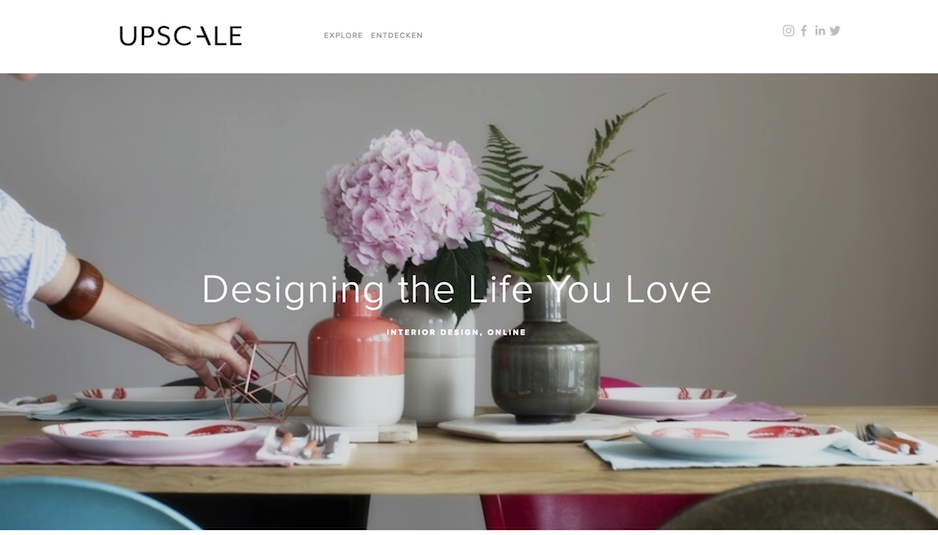 What it is: interior designer marketplace
Why it's awesome: Clients come to you pre-screened, saving you hours (and even days) of interviewing to see if a potential work partnership is a good fit.
Upscale matches clients and interior designers based on style and taste, which are determined via image samples and a style quiz. They also provide 3D visualization that lets your client provide feedback using a smart device.
Bonus: The company also has partnerships with popular furniture brands to give you access to savings.
5.) FlipSpaces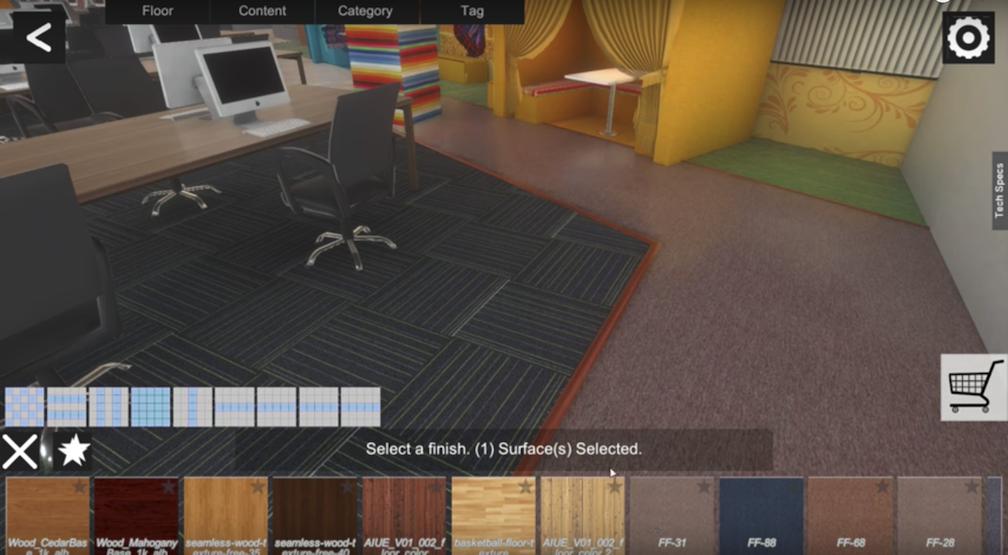 What it is: 3D visualization software
Why it's awesome: 3D visualization isn't exactly unique, but what makes FlipSpaces stand out is that clients are able to make changes themselves, all at the click of a button.
After modeling Auto CAD and floor plan in 3D, the application is shared with clients, who can then conduct a virtual walkthrough. Wait, what's that? The floor finish isn't exactly what you had in mind? Well here, just click the floor, select a finish, and bam! It's a whole new look in just two seconds.
Meantime, you're off taking care of other things for the project because you didn't have to sit with the client while they tried to make up their mind.
Bonus:
6.) Fohlio (Yes, you probably saw this coming from a mile away.)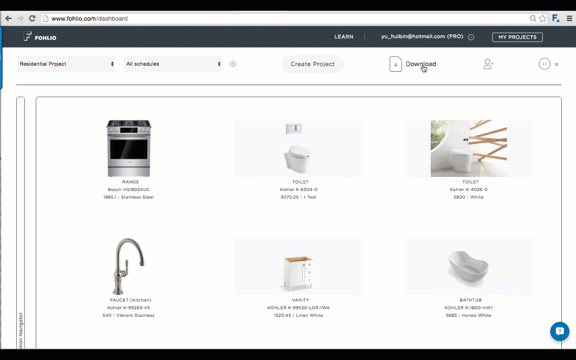 What it is: a powerful, intuitive, and easy-to-use web clipper and design specification software for interior designers and architects
Why it's awesome: With Fohlio, you no longer need to switch between spreadsheets, mood boards, and specification documents -- everything you need is all in one place.
Our web clipper lets you collect products from any website in a few clicks, complete with item name, manufacturer, model number, and even spec sheets. Our huge database auto-completes all those details for you (we meant it when we said it's easy to use).
The dashboard lets you organize everything by schedule, floor, and room, or however you want to organize them (because hey, it's super customizable, too). Plus: You can now find every product your firm you ever used in your personal library.
Want to generate PDFs to send to your client? It's just a few clicks away. Ask for quotes. Compare prices. Send invoices. Will the features ever stop?!!
Nope. We're currently working on a lot more tricks up our sleeve, including Pinterest board integration (Whaaaaaat?).
Give Fohlio a whirl and get your free trial here!
What are your favorite interior design tools? Let us know in the comments below!