specification
The clusterf@#k of creating finish schedules, and the simple solution
we're spending tedious hours moving data from a webpage or cut-sheet and reformatting it into the schedules, with risk of mistakes. Here a simple solution
---
I was probably on my second or third night burning the midnight oil at this point, finally realizing how remarkably inefficient our current design workflow is. Shouldn't we be spending our time focusing on what we've been trained to do?!? Instead I find myself spending countless hours scouring the internet looking for suitable products to include into my projects: faucets, carpet tiles, even brick ties. Five cups of coffee and I can't remember my own project's name, let alone that lunch & learn from two months ago where I saw that great whatever.
When you find that great specification, what then?
I'm sure there's a couple ways in which you tackle this next part, but for me, it involves a lot of copy and pasting spec details into Microsoft Excel where my design schedules are. Others may use InDesign, AutoCad or Revit, but it really doesn't matter… we're spending tedious hours moving data from a webpage or cut-sheet and reformatting it into the schedules. With the "risk of mistake"
The simple solution? FOHLIO TECHNOLOGY
Technology startups are all over the place, some more worthy than others. Interested in playing with a puppy at work? There's an Uber app for that!
Surprisingly, architects and designers are still left in the dust and I think the main reason is because, for those not in the industry, understanding its shortcomings is extremely difficult. Visit FOHLIO, the web startup that I have been working on with some very talented people that will solve all of this.
No More COPY/PASTE! Automatic schedule formatting! Export to the software you already use (EXCEL, INDESIGN, AUTODESK)
Our first feature released is a Chrome browser plugin to extract product information from any webpage.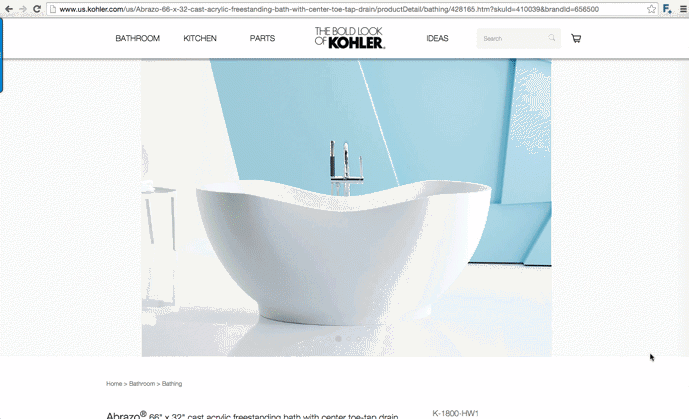 We've even created a PDF/Indesign presentation tool for those in-house or client presentations we all do from time to time. View your schedules with a new Moodboard gallery view, or organize them with our drag-and-drop location navigator.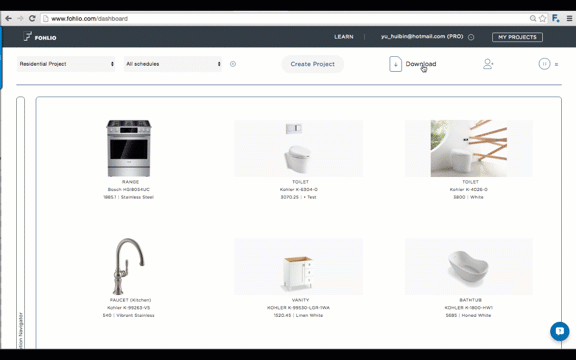 Solving the data migration of design schedules is just a tip of the iceberg for us. Stay tuned for what's coming up around the corner: a centralized library of finish products and their manufacturers resources, multi-functional schedule editor, browsing and adding real product drawings directly into your AutoCAD project drawings, collaborating with your team members, specifiers, contractors and vendors, and more.
Go to FOHLIO.com to see our BETA in action
We want YOUR INPUT
Your ideas and feedback is what drives us. We are constantly evolving and looking to use technology for our advantage in building solutions focused on the design community. Those workflow bottlenecks, the pains, the shortfalls WE WANT TO HEAR IT! Comment on this post, share it with your cohorts. When you give the tool a try, let us know how we can do better through the chat button.