How to Brainstorm Interior Design Presentation Boards on a Tight Deadline
Coming up with interior design presentation boards can be a slam dunk or a total disaster that soaks up all your time. This is especially true for interior designers, who are brainstorming design concepts all the time. Of course, if we'd had our druthers, we'd have all our efforts produce smash hits every time.
How do you control creativity, though? Is that even possible? Artist Chuck Close offers some hope: "Inspiration is for amateurs; the rest of us just show up and get to work... All the best ideas come out of the process; they come out of the work itself."
In other words, creating purposefully is already half the work done.
On the other hand: Time is money, which is why we have some tips for squeezing the most amount of creative juice from your noggin'.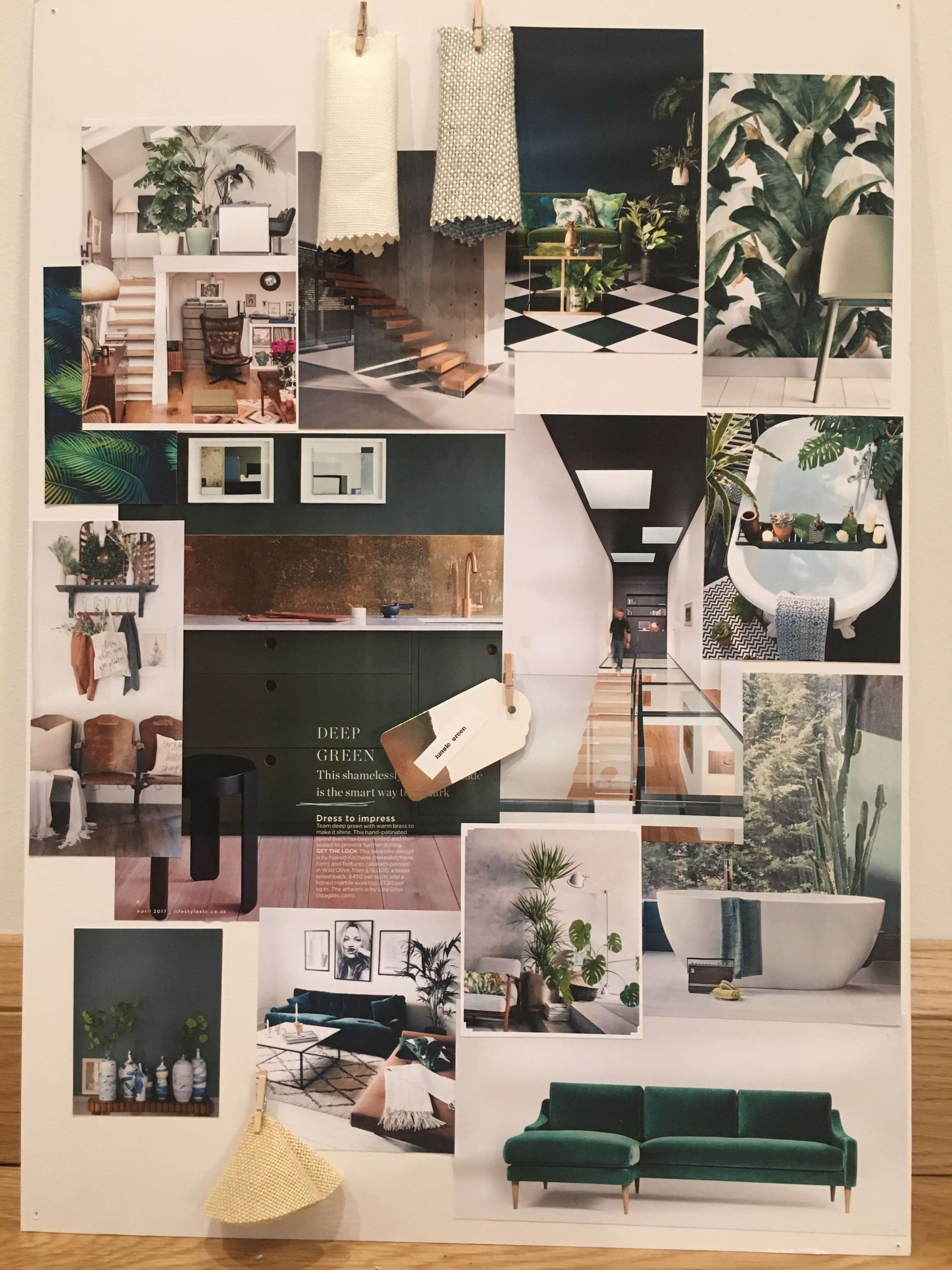 Image: Jarrods Staircases
We listed five ways to not get lost down the rabbit hole, and be effective in creating interior design presentation boards:
Tip 1. Set a time limit
The first rule of brainstorming is to set a time limit. Of course, you can be on the hunt for the perfect concept forever, but that costs precious time...and precious billable hours. Have faith in yourself and know that your best idea will come to you within the allotted time: You'll be more efficient and profitable.
Tip 2. Start general, end specific
Now for the creative process. Begin with broad strokes: It's easier to gather ideas, and it's easier to keep going once you have something down on paper. Yay accomplishment!
Let's say, for example, that your client wants an ocean-themed family room. Things that immediately come to mind are blue, white, starfish, sand, mermaids.
Next, get more specific. What kind of blues does the client like? Is it teal? Powder-blue? Should the overall color scheme be neutral sand accented with teal? Is the client a maximalist? Whimsical? How about a giant starfish sculpture and little mermaid accents on the sconces?
This is called the deductive method, something Sherlock Holmes was known for. You now have a famous (albeit fictional) detective to thank for your interior design presentation boards.
Tip 3. Visualize everything
Another good idea for any type of design is to visualize everything as much as you can. Feel free to sketch any ideas you have or basically any word or association that comes to your mind. If you are working on a project by yourself, you might also want to create a mind map: Just put all your ideas on a sheet of paper and then give those that seem most promising another round of specification.
Tip 4. Take a break and let it sink in
At some point it might seem to you that all ideas you have come up with are good for nothing. Don't worry: This happens to all creative people. Instead of despising yourself for hours, just give it a break, switch to something else and come back to your brainstorming results later. With a fresh head, it will be clearer to you whether you need another brainstorming session or you are fine as it is.
Tip 5. Bookmark ideas for inspiration
And finally, make sure to have some inspiration boards, where you gather all the products and designs you like. Professional tools will work best in such cases. For example, you can use Fohlio browser plugin created specifically for interior designers and architects. Fohlio collects not only the image of the product, but also its price, dimensions, and other specifications that you can customize. You can also create different projects and location folders, and see the total cost calculated per the products you added.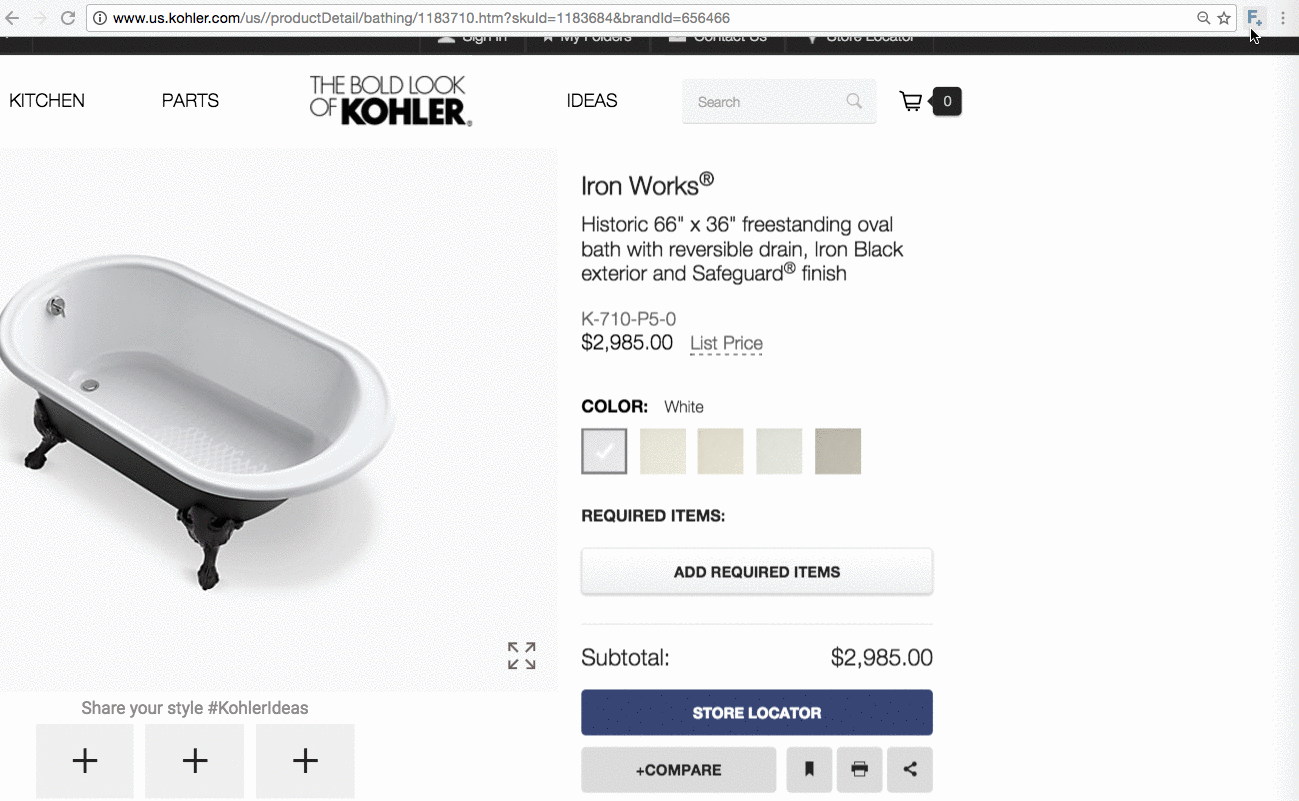 You can easily transfer a product from a general bookmark folders to different project folders, and allocate it to different locations in the project. Make it a habit to collect every product that inspires you. Who knows when you will want to use them.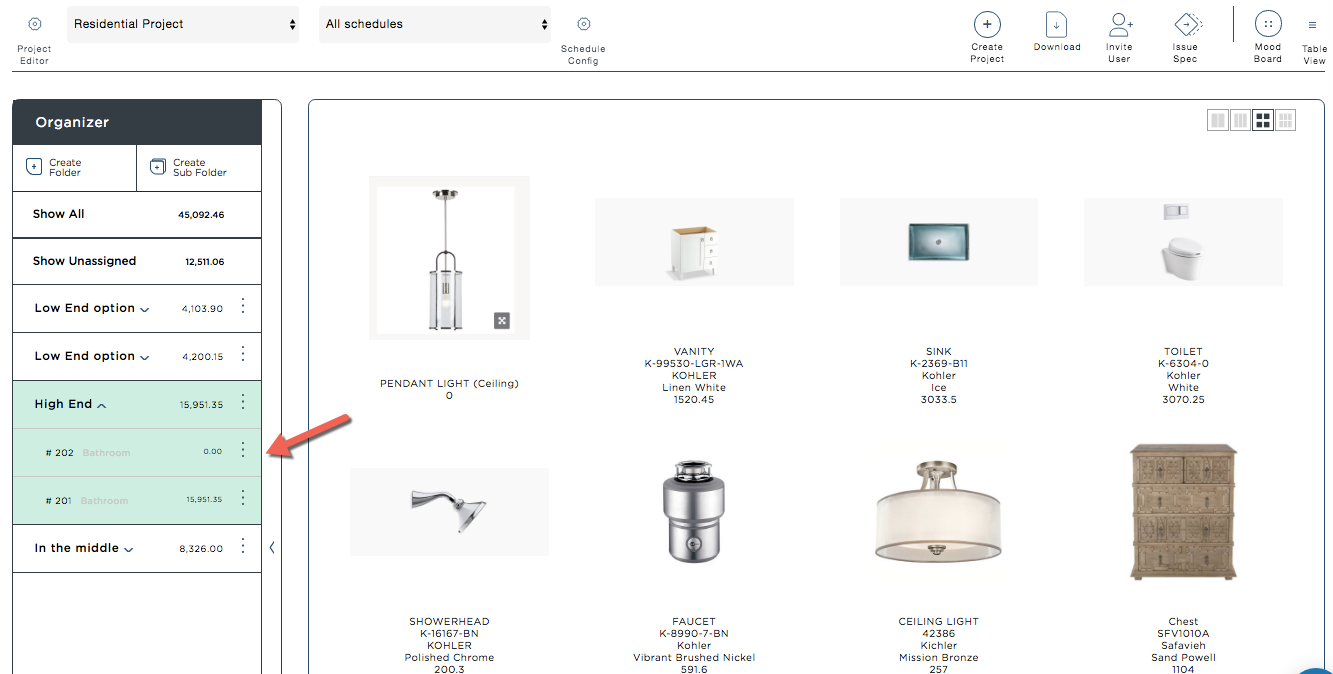 What's your method when creating interior design presentation boards? How long does it take you? What are your best procrastination techniques? Let us know in the comments below!