3 Ways a Digital Materials Library Can Help With Facilities Management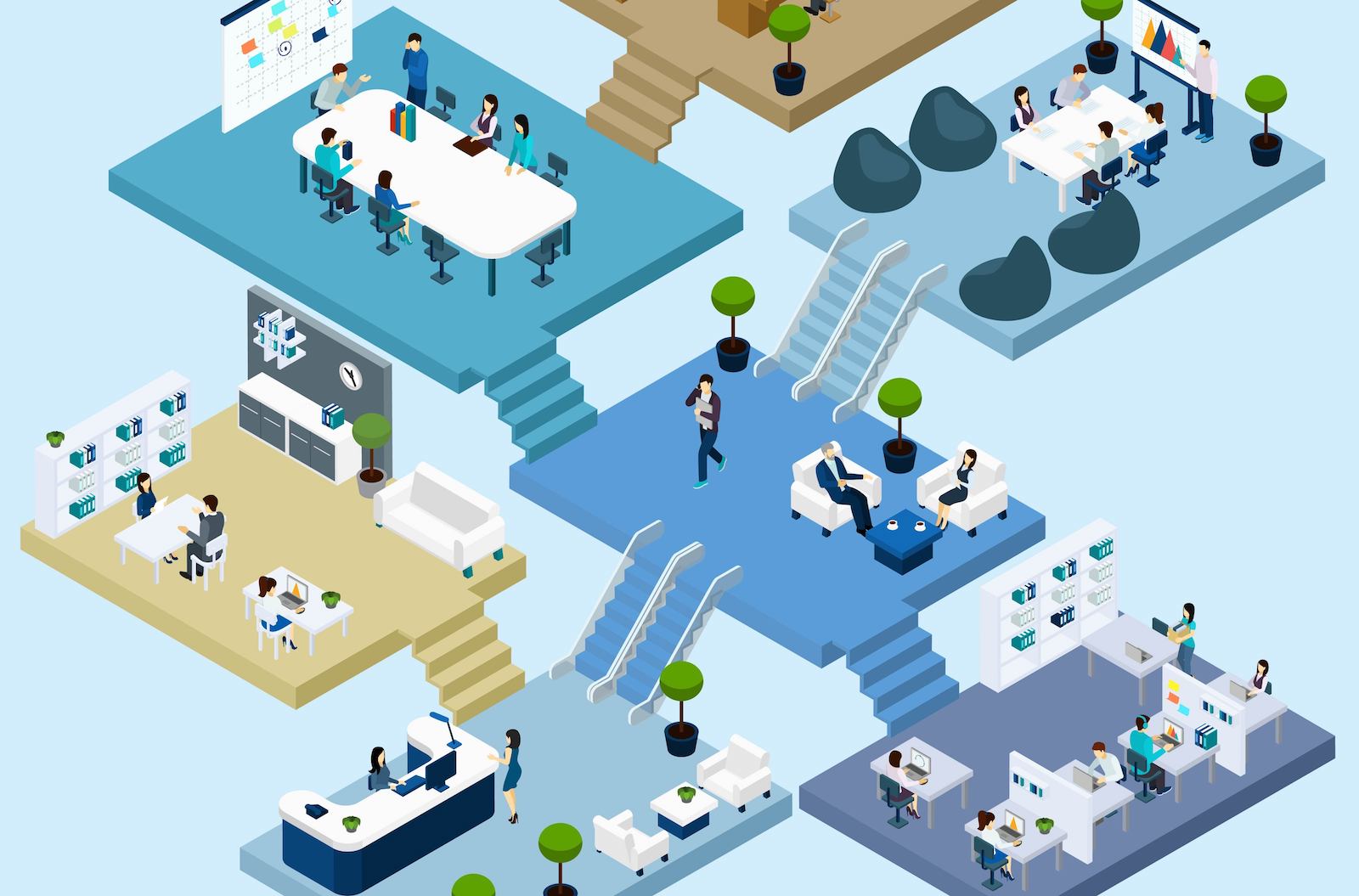 Manage FF&E specification, procurement, and product data at scale. Take on bigger projects with confidence and grow your firm with Fohlio. Schedule a demo or book a consultation with one of our account managers to explore these features today.
For the average building's lifespan of 40 years, over 70% of the total cost of ownership is spent on operational costs. That includes utilities, maintenance, repairs, and so on. In other words, the real work only begins after construction is finished.
With facilities management, the goal is not just to preserve physical assets, but also business continuity. A digital materials library goes a long way in making this process efficient.
Timely Maintenance and Repairs
As with any property, you want to mend anything that's broken as quickly as possible — not only to prevent it from getting worse, but also for the comfort and experience of tenants or guests.
A digital materials library will help keep information at your facilities manager's fingertips, enabling prompt repairs:
Where replacement parts are kept
Exactly which model number of a sconce or shade of paint
How much is on hand
Quickly finding the supplier
Warranty coverage

Ideally, this digital materials library is part of the turnover documents provided by your architect: Besides knowing where everything is, having a history of the building process provides better insight that will likely prevent mistakes or delays down the road.
In addition, it gives your facilities manager the tools that will allow them not only to tend to repairs, but also to cultivate relationships with stakeholders, planning for different scenarios, and maintaining vendor contracts.
Lastly, a well-utilized digital materials library helps increase environmental sustainability: A building that's well taken care of will stay out of the landfill for much longer.
Standardization Across Multiple Facilities
An apartment complex with several buildings constructed all at once should have no problem keeping track of materials. However, a medical campus with buildings added on throughout the years, and by different architects or contractors, is a different story. When this happens, it's typical for materials, FF&E, and finishes to be given different names or tags.
This makes it almost impossible to consolidate — not to mention get value out of — all the existing data. You can try, but it will likely be expensive, laborious, and time-consuming.
Utilizing a cloud-based digital materials library right from the beginning is critical if you want a standardized organizational system across properties. According to Marc Petock of Lynxspring Inc., a company that specializes in solutions for intelligent buildings, "Multiple naming conventions in an existing building or portfolio of existing buildings is the largest and most time consuming issue involved with implementing an integrated building management system."
As mentioned above, this database will ideally be provided by your architects at turnover. In this scenario, it can even serve as a guide or design standard for any succeeding architects and contractors.
Having this kind of visibility into materials and FF&E across your entire portfolio of buildings means you can:
See at a glance exactly how much of a certain type of air filters is on hand — and whether it's time to order more.
Easily move assets from building to building, depending on where it's needed.
Supporting Business Continuity
Even though catastrophic events are thankfully rare, one of the most important aspects of facilities management is planning for them.
A recovery strategy for damage to a portion of a building, for example, should include knowing where key employees and necessary equipment should be moved into.
Or, in the case of a global pandemic that requires social distancing, it's crucial to have a plan that allows for as many employees as possible to work from home, affording those that need to come into the office all the space they need to stay safe and healthy.
Disruption caused by electrical outages can be minimized by backup generators — not just by their mere presence, but also the knowledge of where they should be installed and what their capacities are. Again, all this information can be made readily available with an online materials library.
Planning for business continuity is another area wherein cultivated relationships are extremely useful: Understanding the abilities and capacities of different vendors, suppliers, and contractors is important in shaping the strategies that will get business back on track as quickly as possible.
Manage FF&E specification, procurement, and product data at scale. Take on bigger projects with confidence and grow your firm with Fohlio. Schedule a demo or book a consultation with one of our account managers to explore these features today.
Sources:
https://www.ifma.org/about/what-is-facility-management
https://www.facilitiesnet.com/buildingautomation/tip/Data-Management-Plans-Are-Crucial-For-Facility-Managers–37261
https://www.cleanalert.com/blog/facility-managers-what-to-include-in-your-business-continuity-planning
https://www.ibm.com/topics/facilities-management#:~:text=Facilities%20management%20encompasses%20a%20range,Emergency%20management%20and%20business
https://www.buildersassociation.com//docs/Education/Estimating%20Academy/Mark%20Gardner%20Total%20Cost%20of%20Ownership.pdf
https://www.researchgate.net/publication/291863112_Ratio_of_operating_and_maintenance_costs_to_initial_costs_of_building_services_systems


Expore Fohlio
Learn how to:
Save days of work with faster specification
Create firm-wide design standards
Automate and centralize procurement
Keep your whole team on the same Page
Manage product data
Track budget against cost in real time.
Prepare for asset valuation
Know more
Don't forget to share this post!