How to Reduce Manufacturing Costs and Increase Profits With E-Procurement Software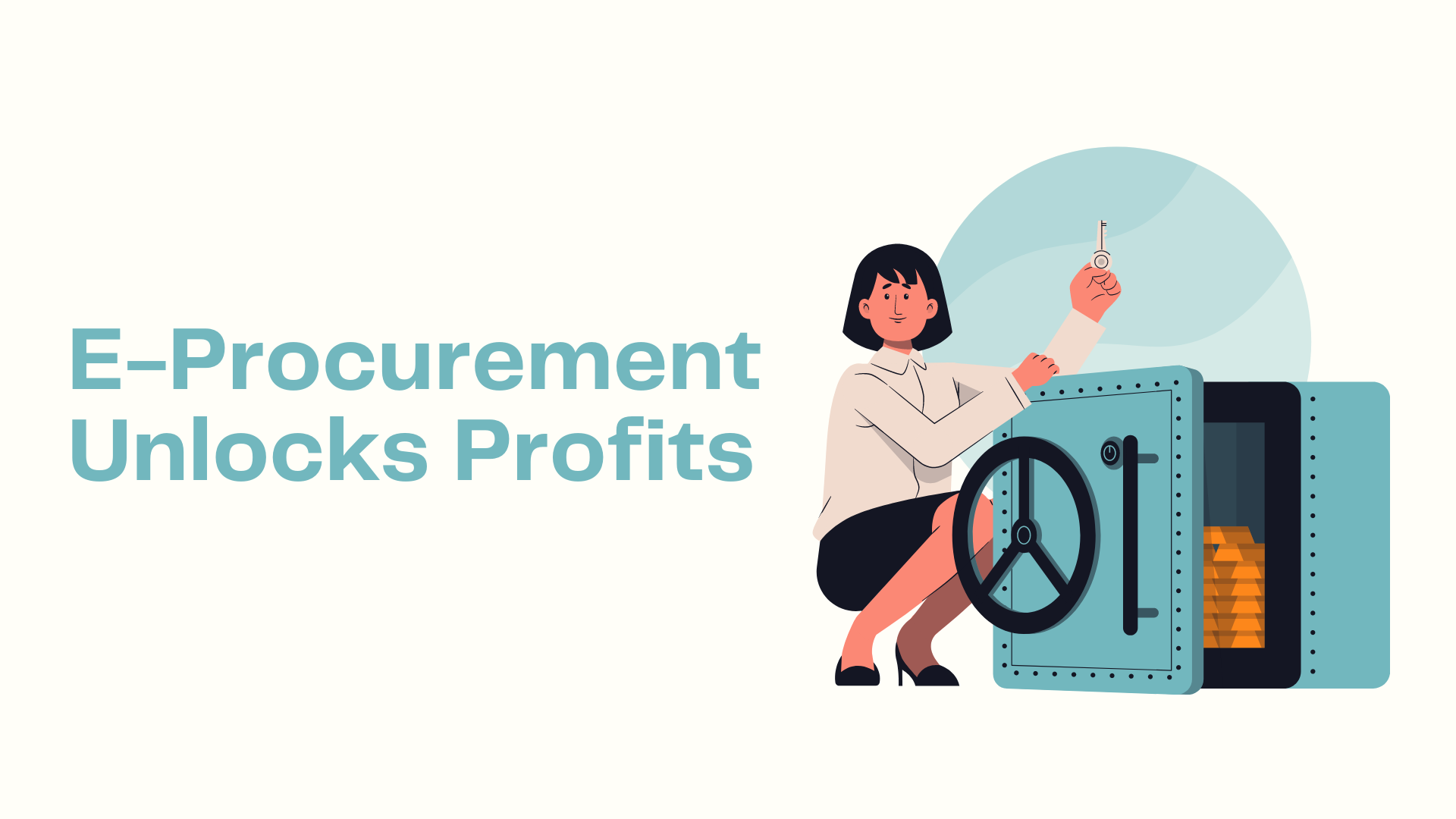 Manage FF&E specification, procurement, and product data at scale. Take on bigger projects with confidence and grow your firm with Fohlio. Schedule a demo or book a consultation with one of our account managers to explore these features today.
E-procurement is taking traditional procurement and placing it on steroids. It allows you to manage all procurement processes and workflows through software.
Learn more: How to Increase Your Company's Bottomline with Next-Level E-procurement Software
E-procurement has also created a new realm of possibilities, allowing businesses to move quickly and make better decisions than ever before. Those that have embraced its potential are outperforming their competitors by orders of magnitude. Here are a few ways e-procurement can help improve your manufacturing operations improve.
With the right e-procurement software, you can take an exploded view of your parts and materials
By taking a broken-down view of all the materials and parts you plan to use during production, it will be easier to analyze how each of these parts contribute to the whole. There could be elements in your design specifications that could add to the cost or manufacturing time of the end product (which could decrease your profit margins). By taking an exploded view, you are able to identify this and look for alternative parts that could replace an underperforming element.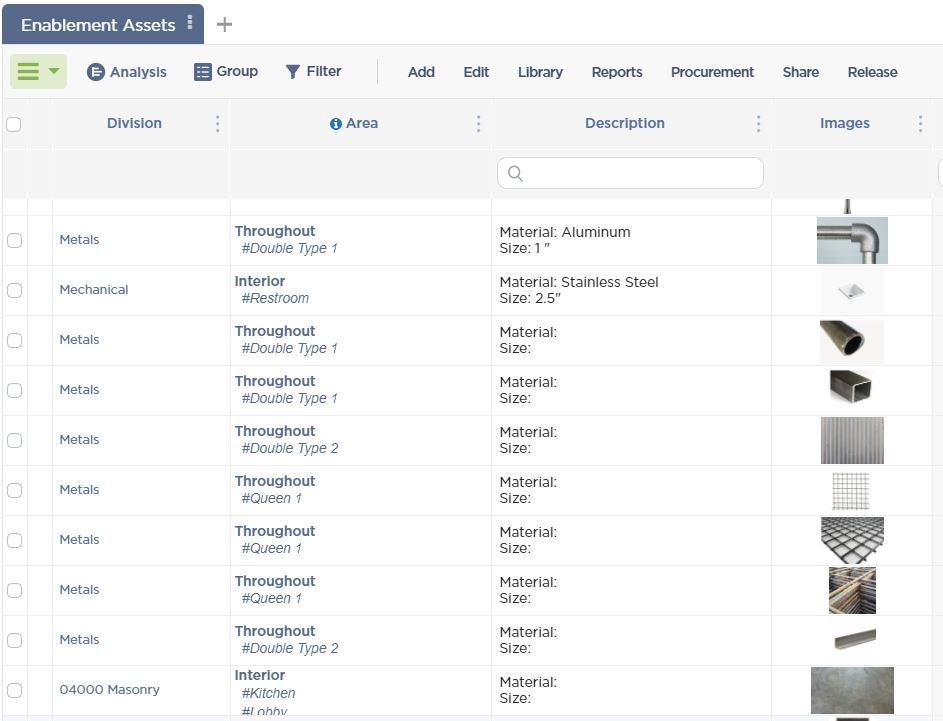 Fohlio lets you take an exploded view of the parts of a production process. This will let you efficiently program your design and assign your specifications.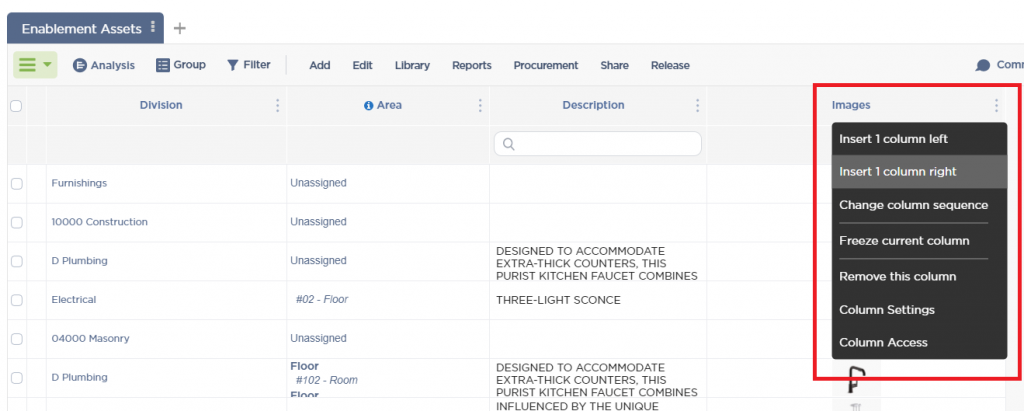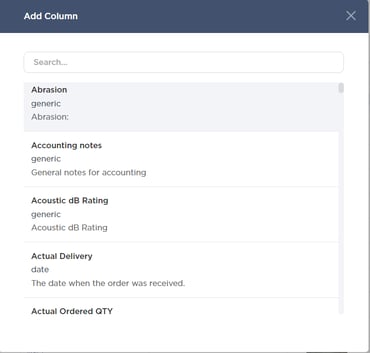 Fohlio also has a feature where you can assign columns to organize descriptions about the material parts or breakdown. You can get creative with this and assign descriptions that are essential to the performance of the product.
Organize your inventory with an e-procurement software powered by a digital materials library
When you reach the end cycle of manufacturing a product, most companies just release the final product and call it a day. They don't take into account all of the excess materials that are still perfectly functional and have been left behind after production. We get it: Manufacturing a product is hard enough, and having to track excess inventory manually is even more tasking because (a) it's not really your first priority and (b) manual inventory tracking just takes too much damn time.
While this poses itself as a challenge, we're here to tell you that you shouldn't pass up an opportunity that comes with having well-managed inventory. There are so many cost- and time-saving opportunities that your company could utilize if only you could track everything automatically.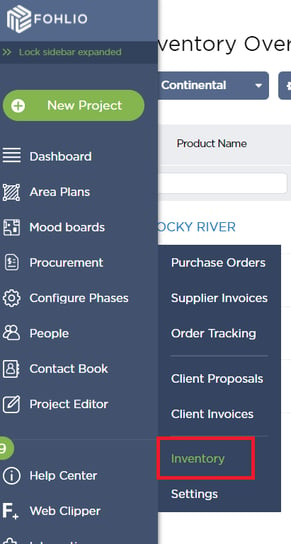 Track inventory with Fohlio. Utilize existing inventory and find ways to recycle old materials on your next production line.
Categorize your suppliers
Create a contact book for all your suppliers. Categorize them according to the types of supplies that they can provide you with so that it's easier to come back for it later. This also equips you with multiple supplier alternatives every time you need a particular item. Having these options can give you pricing, quality, and delivery alternatives that can expedite your manufacturing process.

This gives you the opportunity to find alternatives to materials you may have difficulty sourcing or materials that you think are a bit too expensive for the function that it offers.
In any business, procurement is one of the operations that you just can't overlook because it's essential to run any type of company. The procurement stage is involved with the acquisition and the purchase of raw materials and services. There are numerous procurement processes in several forms of corporate environments, such as manufacturing and construction.
Why is it so important and what's the purpose of procurement in manufacturing?
Industry growth will always give rise to complexities and new methods. That's why it's crucial that those involved find new ways to maneuver, adapt and continue to learn how to optimize the supply chain. Doing these things will ensure that procurement professionals are able to find ways to encourage collaboration with suppliers, utilize cost reductions and margins, improve on spend management, encourage innovation, and strengthen vendor partnerships for developing a competitive advantage.
Watch: [Recorded Webinar] Procurement During COVID: How to Manage Delays, Pricing Changes, and More
The fundamental objective of strategic procurement and supply chain management is to help organizations improve business performance and to maximize revenue.
Manage FF&E specification, procurement, and product data at scale. Take on bigger projects with confidence and grow your firm with Fohlio. Schedule a demo or book a consultation with one of our account managers to explore these features today.
Expore Fohlio
Learn how to:
Save days of work with faster specification
Create firm-wide design standards
Automate and centralize procurement
Keep your whole team on the same Page
Manage product data
Track budget against cost in real time.
Prepare for asset valuation
Know more
Don't forget to share this post!