Shoring Up the Labor Shortage: How Hotels Can Build Faster and Better After COVID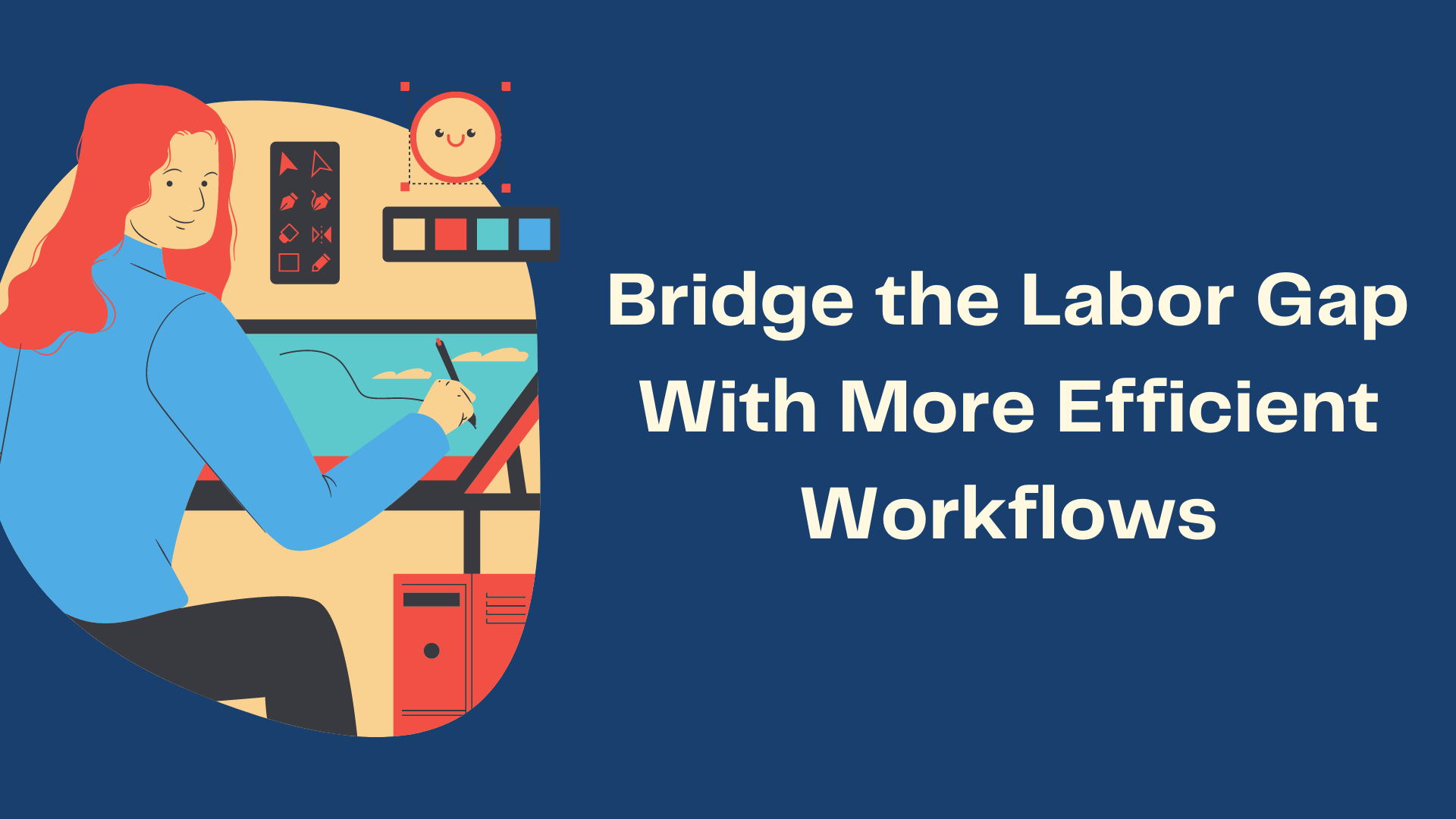 Manage FF&E specification, procurement, and product data at scale. Take on bigger projects with confidence and grow your firm with Fohlio. Schedule a demo or book a consultation with one of our account managers to explore these features today.
Updated on November 22, 2021. This post was originally published on June 24, 2021.
More and more people are getting vaccinated, restrictions lifted, vacations and trade shows planned. As travel demand accelerates, it's good news all around for the hospitality industry.
Except for one thing: the massive construction labor shortage. Early this year, unfilled jobs ranged between 223,000 and 332,000.
Fohlio doesn't have the technology to replace construction labor – but there are a lot of ways we can help make the FF&E specification, procurement, and installation workflows a lot more efficient. (Which means you're less vulnerable to a lack of human resource.)
With Fohlio, you can:
Enforce brand standards with ease – not just on your standard hospitality projects, but also on fast-track upscale franchise properties.
Manage collaborations efficiently and securely with owners, franchisees, developers, designers, and more.
Keep FF&E and interior fit-out packages compliant with schedule, budget, and design quality constraints.
Allocate and prioritize front-of-house (FOH) and back-of-house (BOH) budgets depending on ROI.
Streamline Brand Architecture with a Digital Materials Library
Are you still managing selections in Excel? You're getting left behind.
With a digital materials library, all your FF&E, finish, and material schedules are in one place. All your hospitality design standards are in one central database.
Create a master template to save time: As the franchisor's design review committee, you can use it as your benchmark for when franchisees submit preliminary plans, design documents, and product specification for your approval.
If you're on the other side working as an external design consultant, having access to pre-qualified design standards in one platform can help you specify more quality-compliant, cost-efficient and time-sensitive product and material specifications.

Overall, having a digital materials library will make your review process much more efficient — saving you more time and money down the line as you uphold high quality standards for your hotel brands.
Get Your Best-Value Bids on Any Brand Tier
While design standards serve as your minimum acceptable baseline for creating a cohesive brand across properties, you also need to iterate your design specifications on a site-specific, contextual basis.
With Fohlio, you can create cost-based product selection catalogues where you can label your products on a tier-level pricing structure – saving hours of combing through products and comparing costs on a line-by-line basis.
Value-engineering may be a necessity as you transition from design to procurement. It's all about finding that sweet spot where low cost meets high value.
For hospitality designers or project managers, it's easier to identify which of your contractor's submittals are aligned with your proprietary, prescriptive, or performance-based design specifications.
Take your procurement strategy to the next level. Besides acquisition costs, you can use your database to account for:
Cost of ownership
Return on investment
Warranties
Guest expectations
Manage Change Control Efficiently
If you're an in-house design manager handling two to three franchisee hotels at the same time, delivering projects on schedule can be a challenge.
Unlike working with a general contractor as a single point of contact, it's a lot more complex when you have multi-prime contracts with specialty trades working on:
Doors
Windows
Cabinets
Ceiling
Floors
Finishes
Skirting
FF&E
This is where the ability to compartmentalize your data comes in handy. Tracking a project's status is easier when you and your team can switch between Design, Procurement, Construction, and Material Management dashboards.

Change orders are easier to navigate since you can switch from client approvals to cost management, then track the purchase orders (PO), cash flow, supply chain, and lead times for alternative materials.
Track Installation Statuses at a Glance
When you have a smaller construction team, does that mean there's not as much tracking and management necessary?
Not quite.
Project deadlines don't care whether you have enough labor to finish the work, so a smaller team only increases the chances that something will fall through the cracks.
You can set up columns specifically to mark whether each product has been installed. You can even indicate the date when for when it has to be done, and the date when it actually is done.
This way, it's easier to see whether you're on track to deliver a project. It's also a good way to measure performance, and whether you need to make changes to your team, timeline, or expectations.
Specify FF&E and Materials in Seconds
It's still the standard for too many hospitality design firms to specify FF&E in Excel sheets. Unfortunately, this means that these firms are getting left behind by the competition.
With Fohlio, teams can gather product data in seconds using the web clipper. It works on any website and allows you to just click on an image, description, pricing — even documents! — to save it straight to your project.
For hospitality design firms that work with different brands, or hospitality firm that have different brands within their portfolio, it's crucial to maintain design standards. You can maintain all of these design guidelines within one database and still disseminate information without overwhelming. Basically, every single product can be tagged as acceptable or approved for each brand, and you can then filter them according to which brand is being designed at the moment.
Learn more: Create Effective Design Standards With These 5 Templates and Catalogues
Streamline Report Generation
Whether it's tear sheets, spec sheets, mood boards, or proposals, creating reports in your dashboard only takes a few minutes. You can also set up company-wide templates that both save time and keep your output aligned with your brand.
Streamlining the creation of documents also includes procurement functions: purchase orders, requests for quotes, etc.
Wait, what's that? Is this design data crossing over into procurement? Why yes, it is!
Share Data and Collaborate Better Between Teams and Stakeholders
When your design and procurement teams are working on the same platform and using the same dataset, it eliminates a lot of repetition and human error.
For example, your procurement team will no longer have to manually type (or even copy-paste) purchase orders from spec sheets provided by designers. Instead, they can go into the Fohlio dashboard, select products in the spec sheet, and simply click a button to create a purchase order.
Approvals during any part of the workflows are also more efficient when everyone is on the platform. Clients can give final approvals for product selection and procurement managers can be automatically asked for approval on purchase orders above a certain amount.
There is no magic bullet for fixing the labor shortage, but there are many, many ways to make the design and procurement process a lot more efficient. What other efficiencies would you like to see in your firm?
Manage FF&E specification, procurement, and product data at scale. Take on bigger projects with confidence and grow your firm with Fohlio. Schedule a demo or book a consultation with one of our account managers to explore these features today.
Featured image: Marriott
Expore Fohlio
Learn how to:
Save days of work with faster specification
Create firm-wide design standards
Automate and centralize procurement
Keep your whole team on the same Page
Manage product data
Track budget against cost in real time.
Prepare for asset valuation
Know more
Don't forget to share this post!