How to Build a Brand Standards Template to Streamline Your Hospitality Design
Build My Standards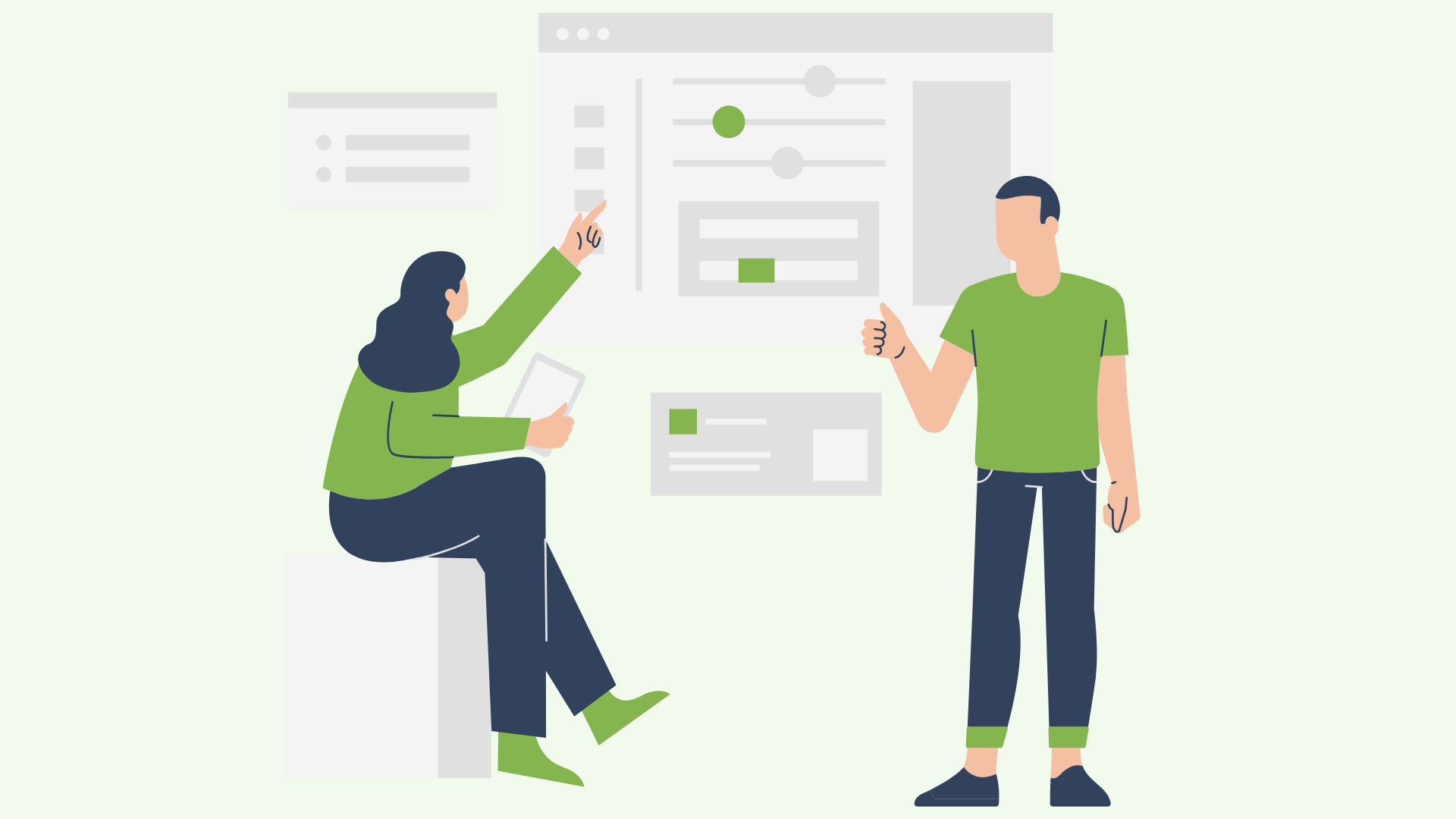 Creating and managing your hospitality design brand guidelines is easy with Fohlio. Speak to a product expert today.
Creating a hospitality design template for FF&E (Furniture, Fixtures, and Equipment) and OS&E (Operating Supplies and Equipment) is an essential part of maintaining consistent design standards and streamlining the procurement process.
Learn more: What is FF&E: The Ultimate Guide to Specification, Procurement, and More
Here's how you can create a template using brand standards.
1. Familiarize yourself with the hotel's brand standards.

Start by reviewing your brand standards to ensure that you have a clear understanding of what is required for each item in your FF&E and OS&E materials library. This is an important part of ensuring consistency throughout an organization.

This is probably a PDF and should include a thorough understanding of the various elements that are included in the brand standards, such as logos and color schemes, as well as any specific requirements for their use.

Finally, regular reviews of any updates or changes in brand standards should be conducted to ensure all branding materials remain up-to-date with current specifications and requirements.
2. Create the template for your brand matrix.

Next, create a template that includes all the information required for each item. Fohlio's materials library not only allows you to store all the data associated with all your products -- you can also set up a template containing only the relevant info you need to specify according to your hotel's brand standards.
From here, you can list the characteristics or categories that will determine whether a particular product meets guidelines. This can include color, material type, supplier, and adherence to state regulations.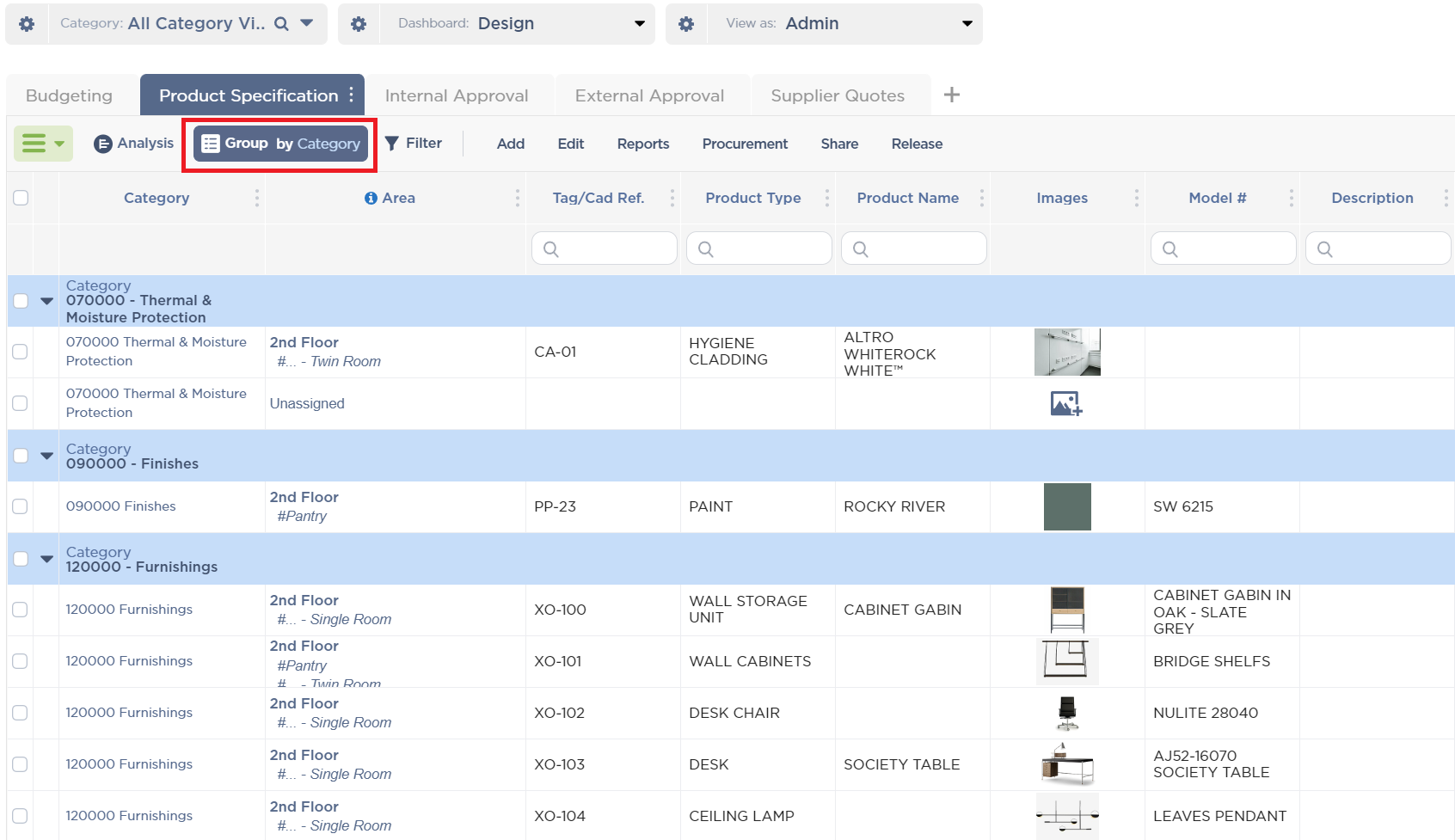 Of course, don't forget the basic required fields for each item in your template, such as product name, description, image, lead time, and price.
3. Consider user experience for users of your hotel's brand guidelines.


Think about the user experience when creating your template. Make sure that the fields are organized in a logical and easy-to-use manner. You may also want to consider adding drop-down menus, checkboxes, or other user-friendly features to streamline the process.

When defining the required fields, be specific and include detailed instructions where necessary. For example, if you have a field for "image," specify the size, format, and resolution requirements.
If you're a design agency that works with multiple brands: You can set up a drop-down field that indicates which brands each product is approved for.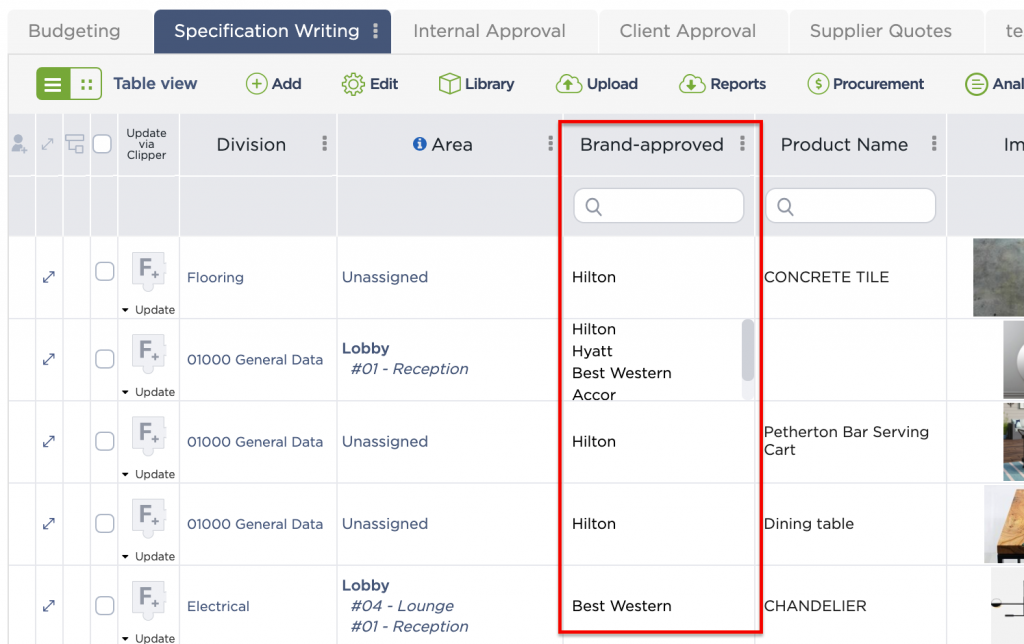 4. Specify the FF&E and OS&E brand standards.

Incorporate your brand standards into your template by adding specific guidelines for each item. For example, your brand standards might specify the color palette for guest room furnishings or the type of signage that should be used in public areas.

That might mean needing to include a field for "Color Palette" in your guest room furnishings section or a field for "Signage Type" in your public areas section.

Include the actual requirements in these fields for easy reference and cross-checking.
5. Use images and descriptions for your FF & E and OS&E.


Adding images and detailed descriptions to each item in your template is an easy way to help you ensure that everyone is on the same page when it comes to product specifications.

For example, pictures of approved fabrics or finish samples in your template will make it easy to quickly spot items that don't align with your brand matrix.
6. Share with your team.

Finally, share your template with your team and make sure that everyone has access to it. This will help you ensure that all FF&E and OS&E items are specified and procured in accordance with your brand standards.
With a clear and consistent design template, you can streamline the procurement process, reduce costs, and ensure that your properties provide a consistent guest experience. Fohlio makes it easy to create and manage your design templates, helping you ensure that your brand standards are upheld throughout the design and procurement process.
You can also create an internal library which contains all the pre-approved materials for your hospitality brand.
Creating, managing, sharing, and enforcing hospitality brand standards is essential for delivering consistently superior and memorable experiences for guests. To achieve this goal, hospitality brands should use a combination of brand guidelines, style guides, standards, matrices and guides to define the look and feel of their properties.
Brand guidelines provide the foundational framework that establishes the fundamental rules of engagement with customers, colleagues and stakeholders. These documents should include all the core elements of the brand such as logo usage, color palettes and typography. They should also contain detailed instructions on how these elements are used across physical materials such as signage or digital channels like websites and mobile applications. The main purpose of these guidelines is to ensure consistency in verbal communication, visual identity and tone of voice when communicating with consumers.
Style guides are used to define more specific design elements such as layouts and imagery. They provide detailed instruction on how to use the graphical components in conjunction with typefaces and colors to create a cohesive aesthetic throughout all materials associated with a brand. Style guides are an important tool for keeping visuals consistent across multiple locations or countries while still allowing for variations that accommodate cultural differences or local conditions.
Brand standards refer to standards that must be met in order to ensure consistency in overall quality across different locations. Standards might include anything from specifications on furniture placement or size requirements for logos printed on uniforms or napkins. Establishing clear standards allows brands to ensure quality is maintained regardless of where products or services are being offered.
Brand matrices can be used to ensure consistency between different aspects of design within a single property or location. Brand matrices allow companies to set parameters around things like room designs, lighting plans or even food offerings so that individual locations can have slight variations based on regional preferences but still remain part of an overarching strategy for creating consistent experiences across multiple properties.
Finally, having well-crafted brand guides helps teams stay focused on what matters most: creating great guest experiences over multiple touchpoints throughout their journey from research to purchase decision-making process all the way through post-stay follow up surveys.
Expore Fohlio
Learn how to:
Save days of work with faster specification
Create firm-wide design standards
Automate and centralize procurement
Keep your whole team on the same Page
Manage product data
Track budget against cost in real time.
Prepare for asset valuation
Know more
Don't forget to share this post!