7 Things We Learned at NeoCon 2018
Not gonna lie: NeoCon was stressful AF.
However, it's also been one of our best experiences so far as a startup. We had loads of fun, and more importantly, we learned a lot of things about the design and build industry, exhibiting at trade shows, and ourselves.
Here are 7 of the many things we learned at NeoCon 2018.
1. Make friends — and not just in high places.
Meet our lovely, talented friend Weiyi. She and Huibin, our founder, met at a lecture for Chinese interior designers.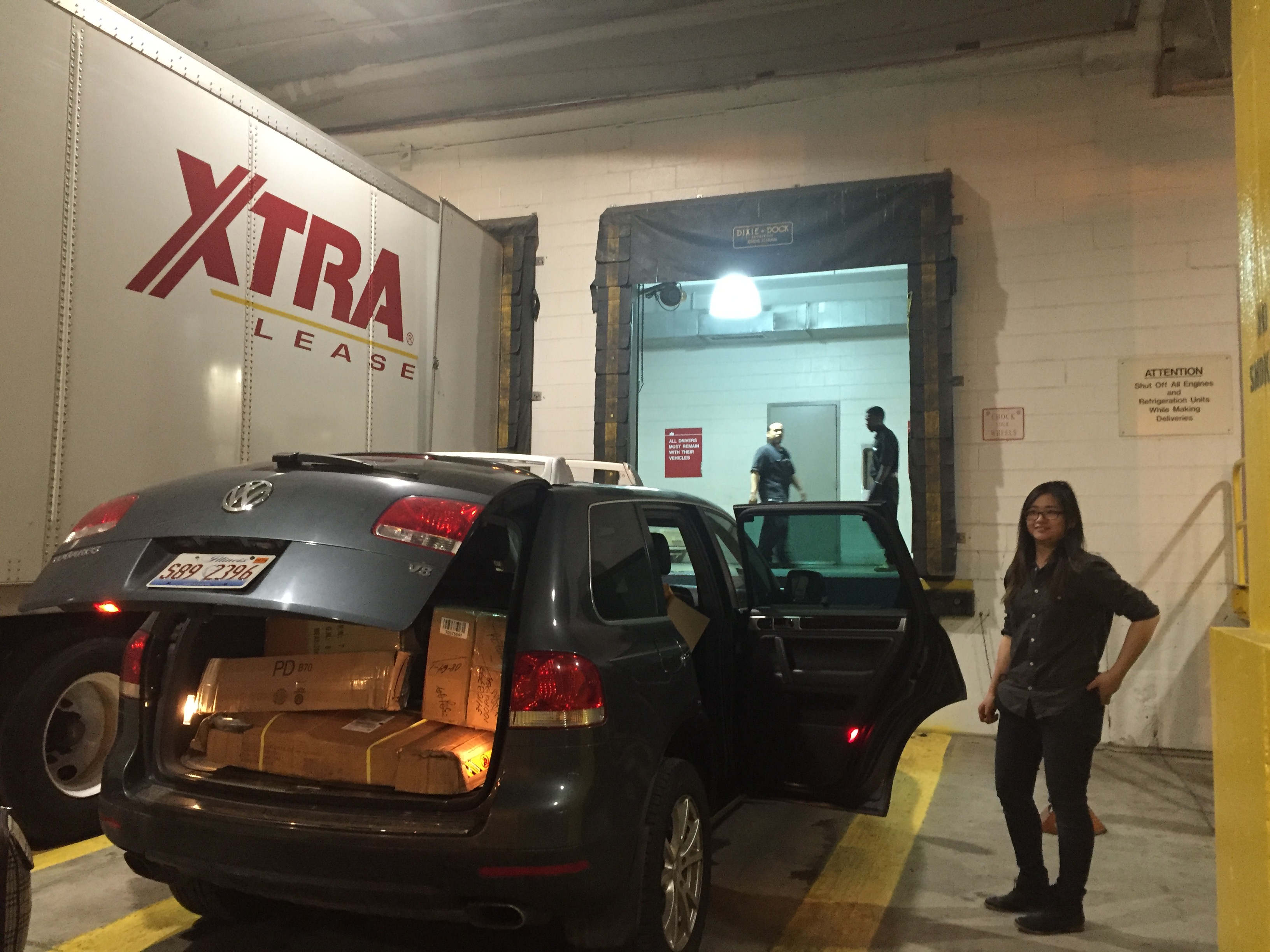 Weiyi is a student, and as a Chicago resident, she was an incredibly valuable help. Unlike the bigger exhibitors at NeoCon, we didn't have a team dedicated to the logistics of setting up a booth.
Luckily, Weiyi very kindly let us use her apartment and car, designed our booth, and even helped us set up. Check out the installation she made.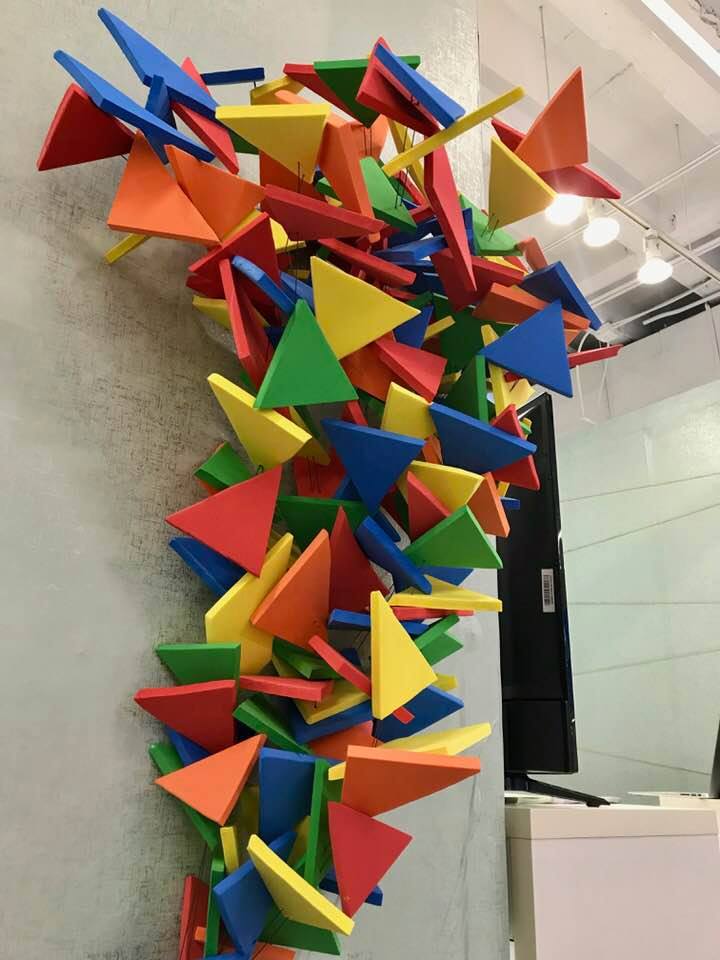 Because Huibin had to be in the city a day earlier than our Airbnb reservations, she had to make do with a sleeping bag. But hey, startup adventures, right?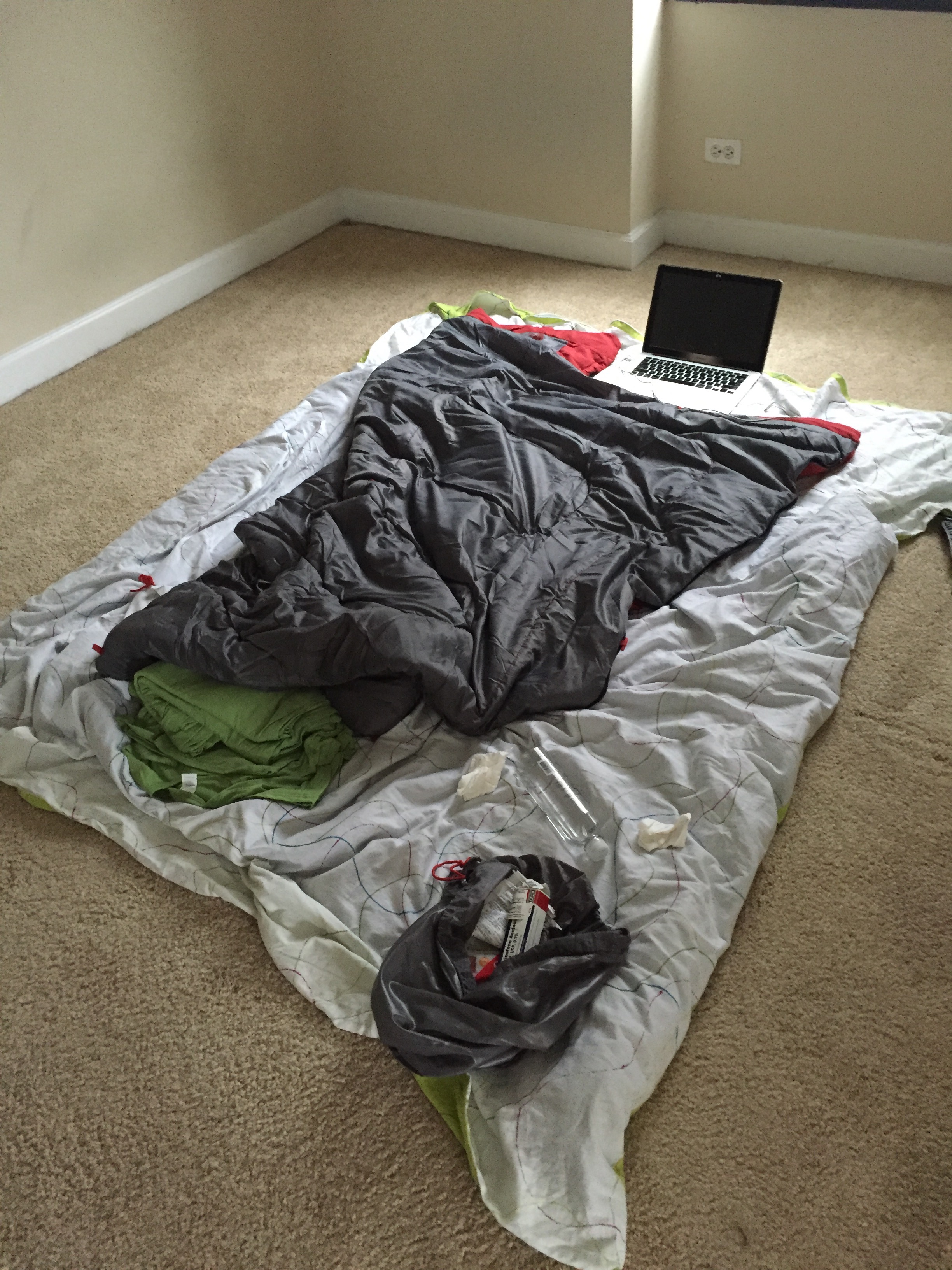 2. Paranoia pays off.
Deliveries are usually reliable, but unfortunately not infallible. We found this out the hard way when our custom-designed wallpaper did not arrive on time.
Lesson learned: We'll probably want to make sure everything arrives at the destination at least two weeks before we need it.
3. Grit and resourcefulness will see you through anything.
So, it's now just two days before the exhibit, and we had to make a complete pivot and start from scratch. Huibin and Weiyi had to drive to several different Target stores to buy wallpaper, wooden letters, glue, and other arts and crafts materials.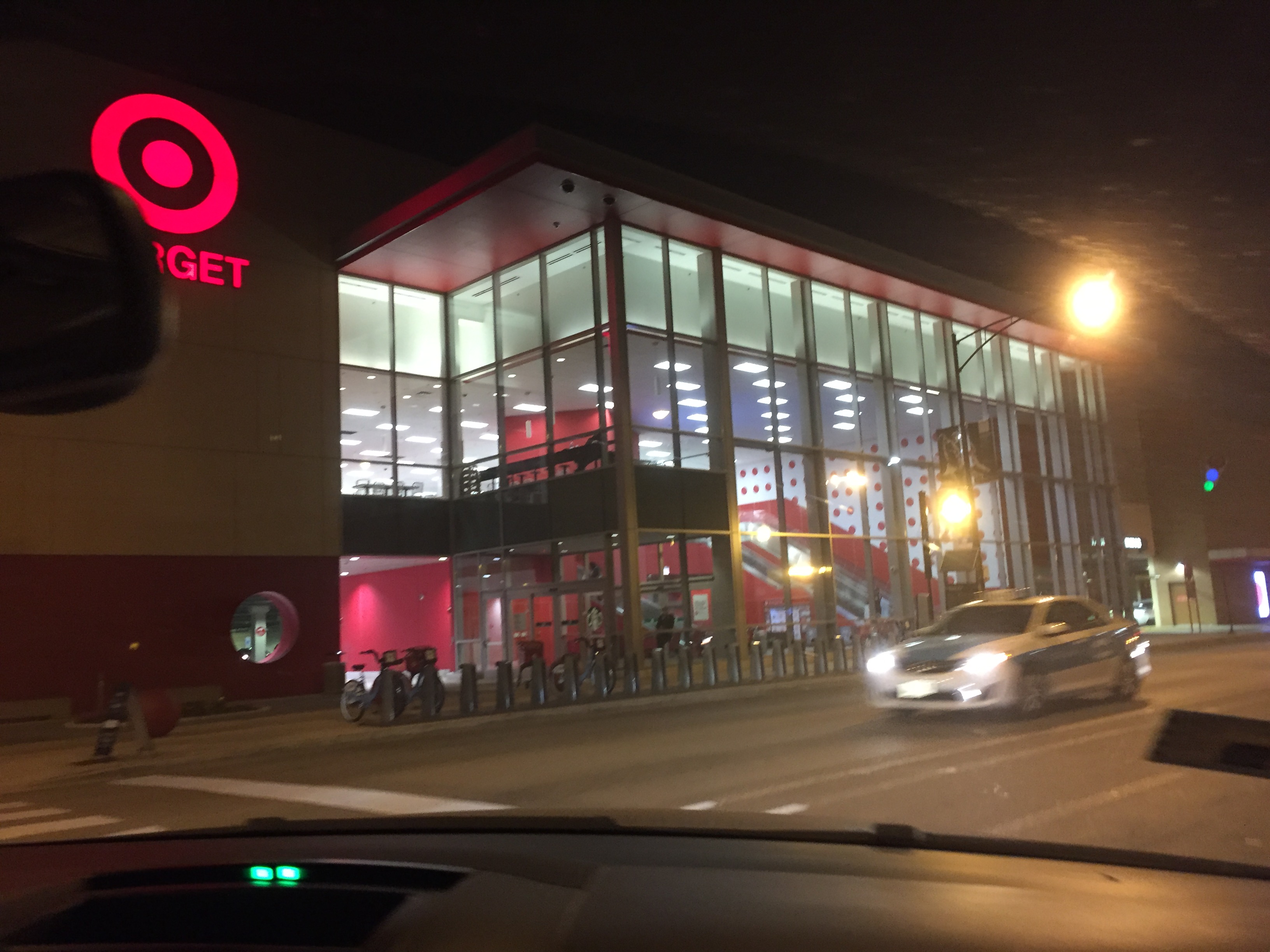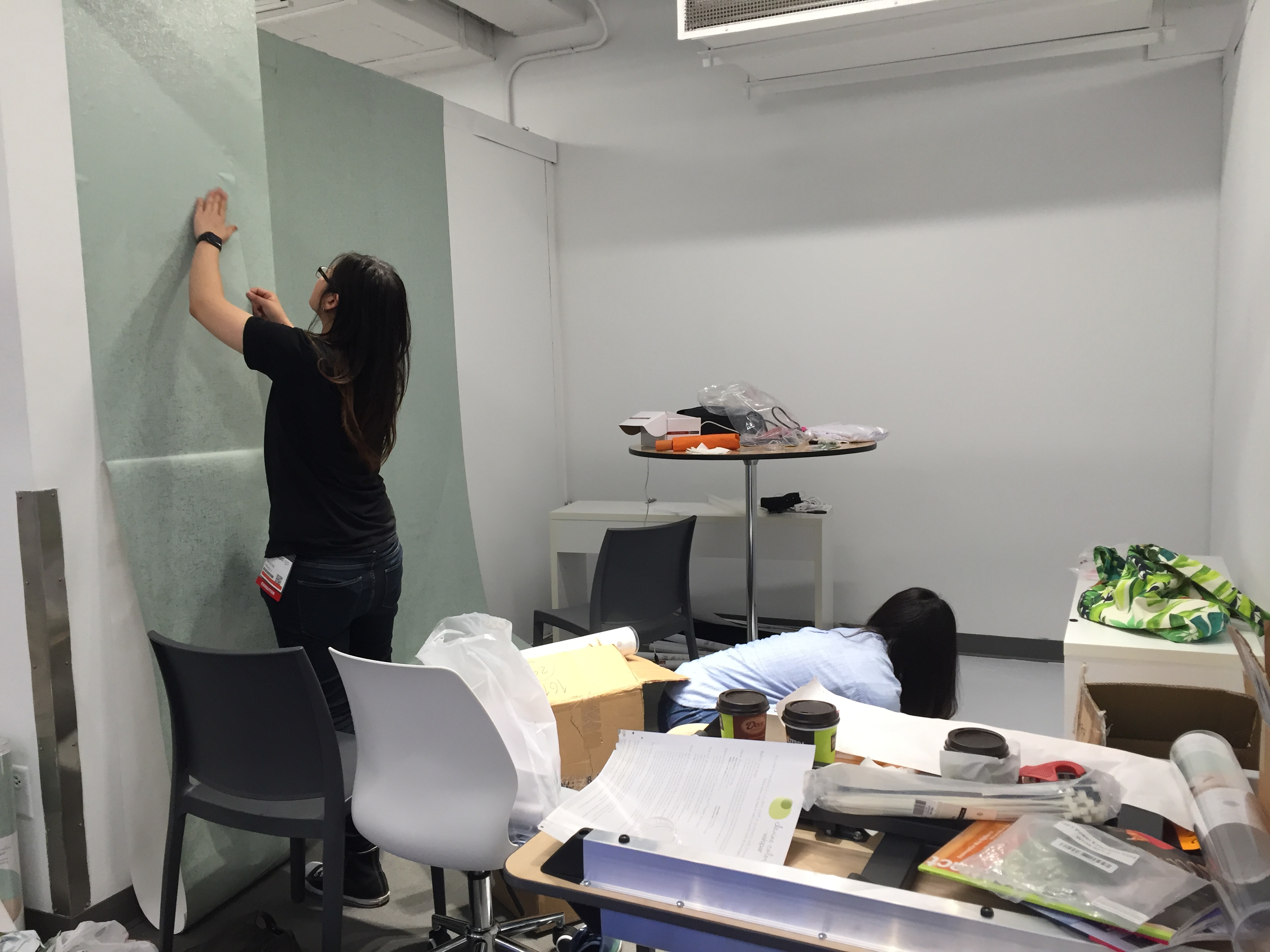 Matt and I arrive the next day. I finish up with the letters.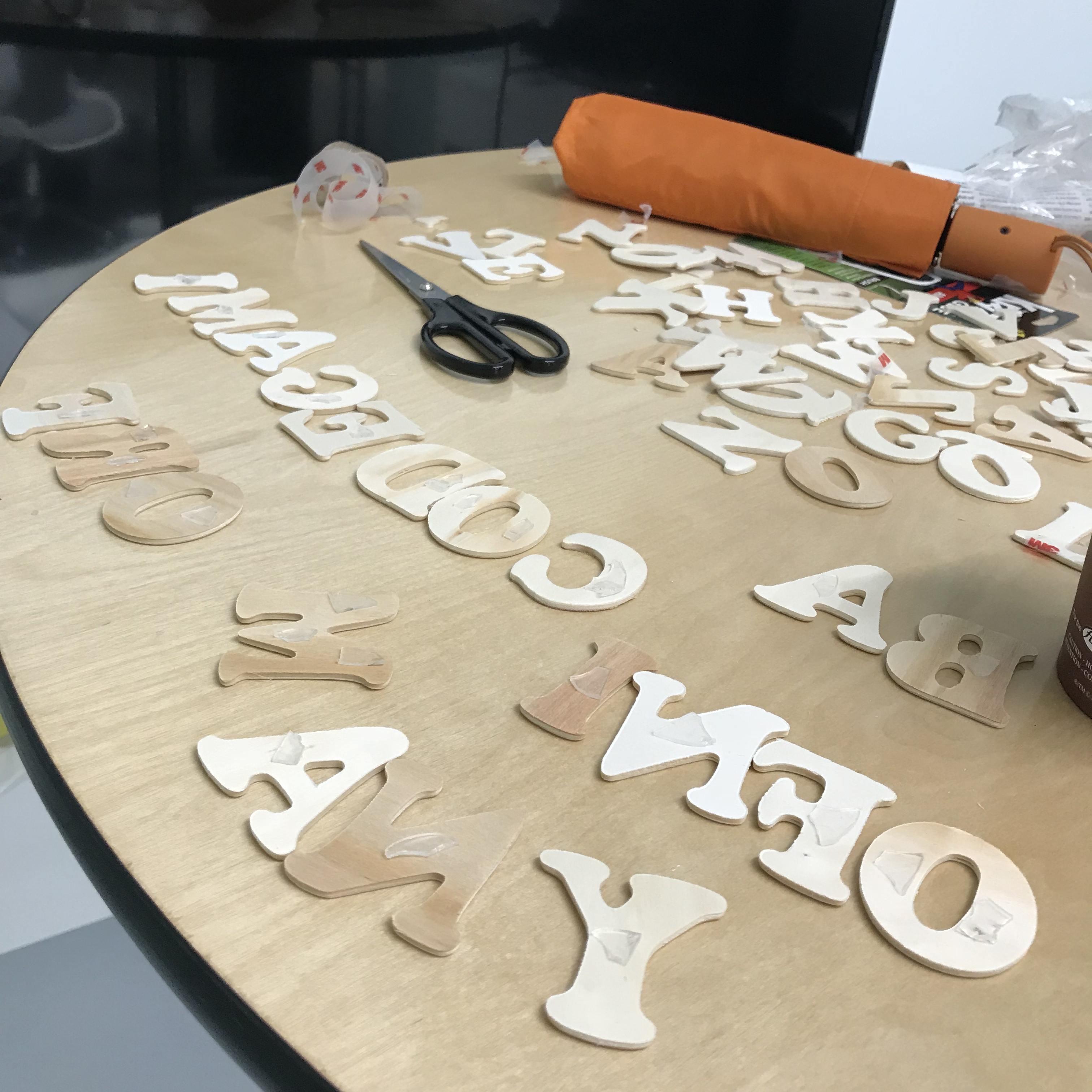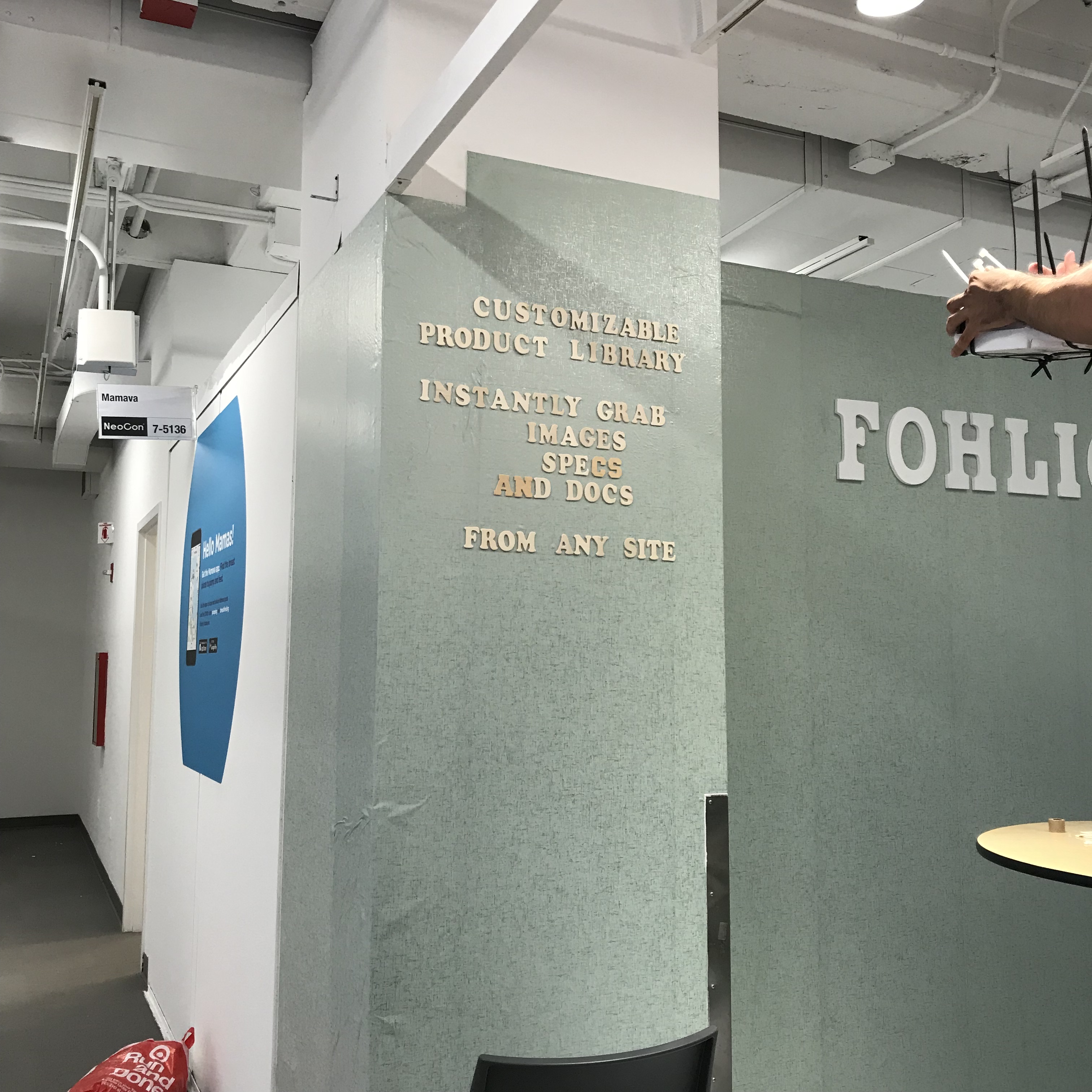 And Matt starts setting up the projector.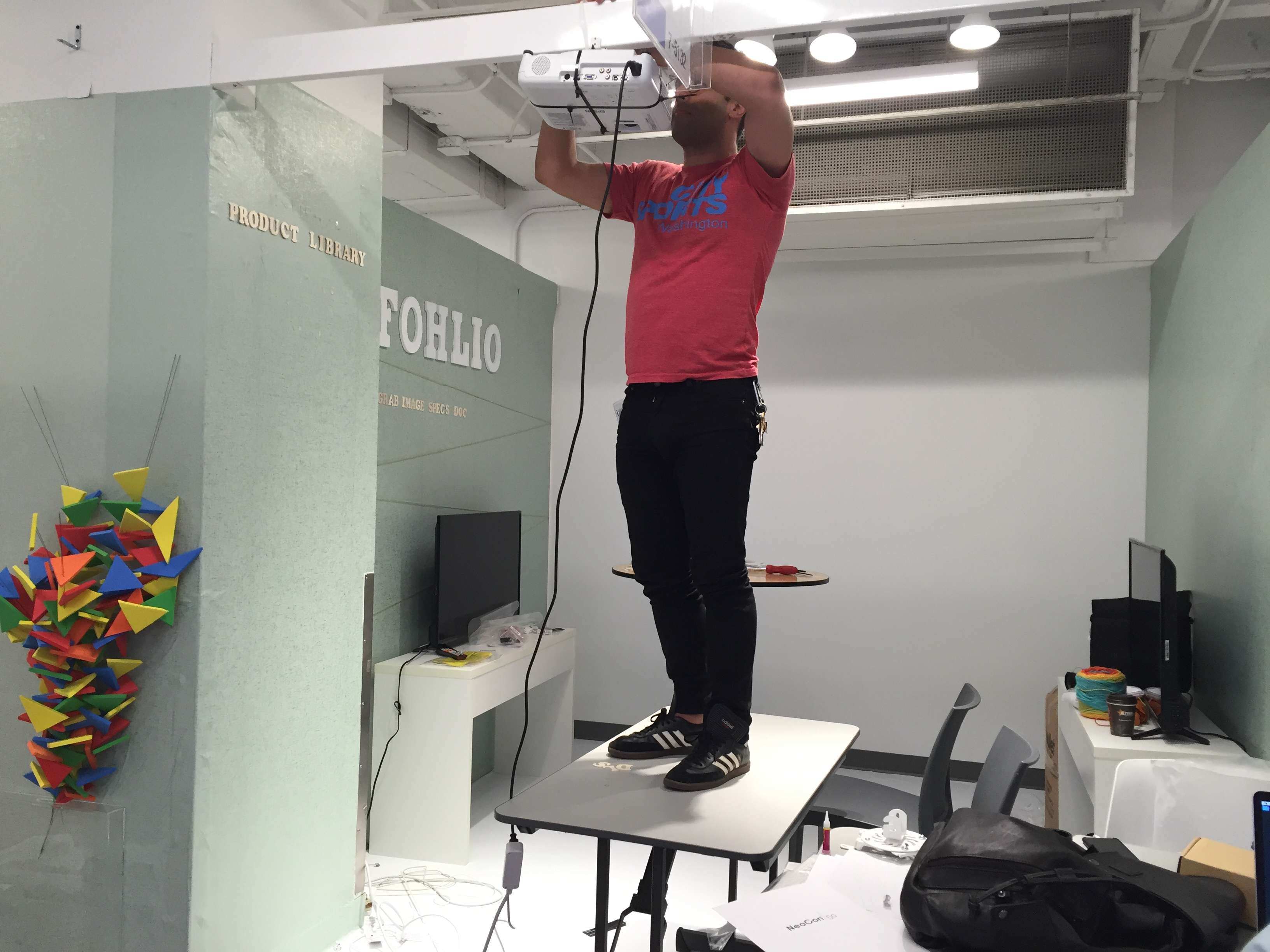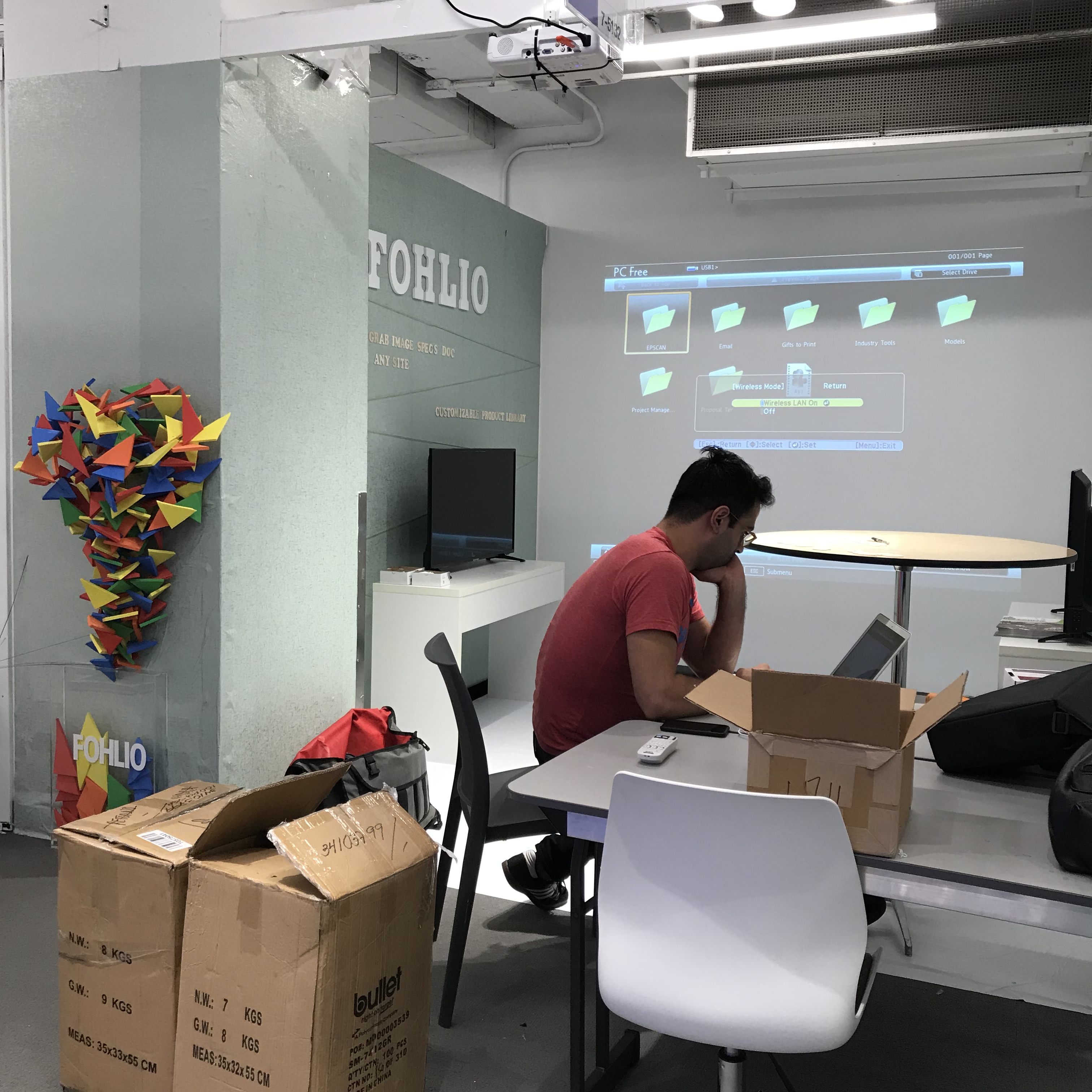 We leave the venue with our booth only three quarters finished, then get up bright and early the next day to do everything else.
The result? Not quite the mind-blowing exhibit we wanted, but it was more than presentable and functioning. We were pretty proud of ourselves.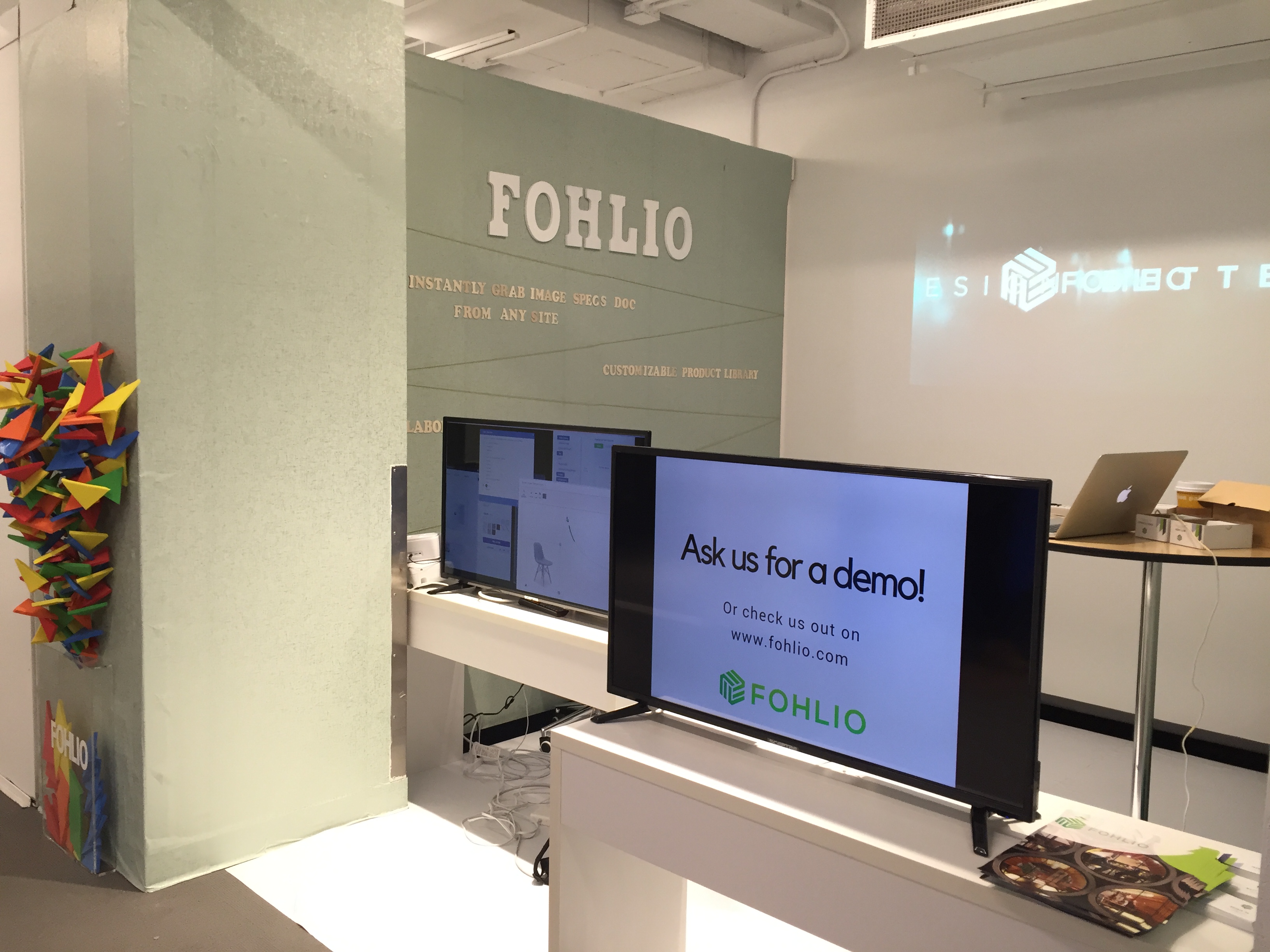 After we get through the first day, well … We were pretty much still in the middle of setting up. A new poster had to be made and printed. The tardy wallpaper had to be picked up early on day 2. So yes, we were still running around, trying to get things done.
Happily, we still found time to enjoy the city. Speaking of which …
4. Chicago is AMAZING.
We were incredibly lucky that the Merchandise Mart, where NeoCon is held every year, is in one of the best areas of the city.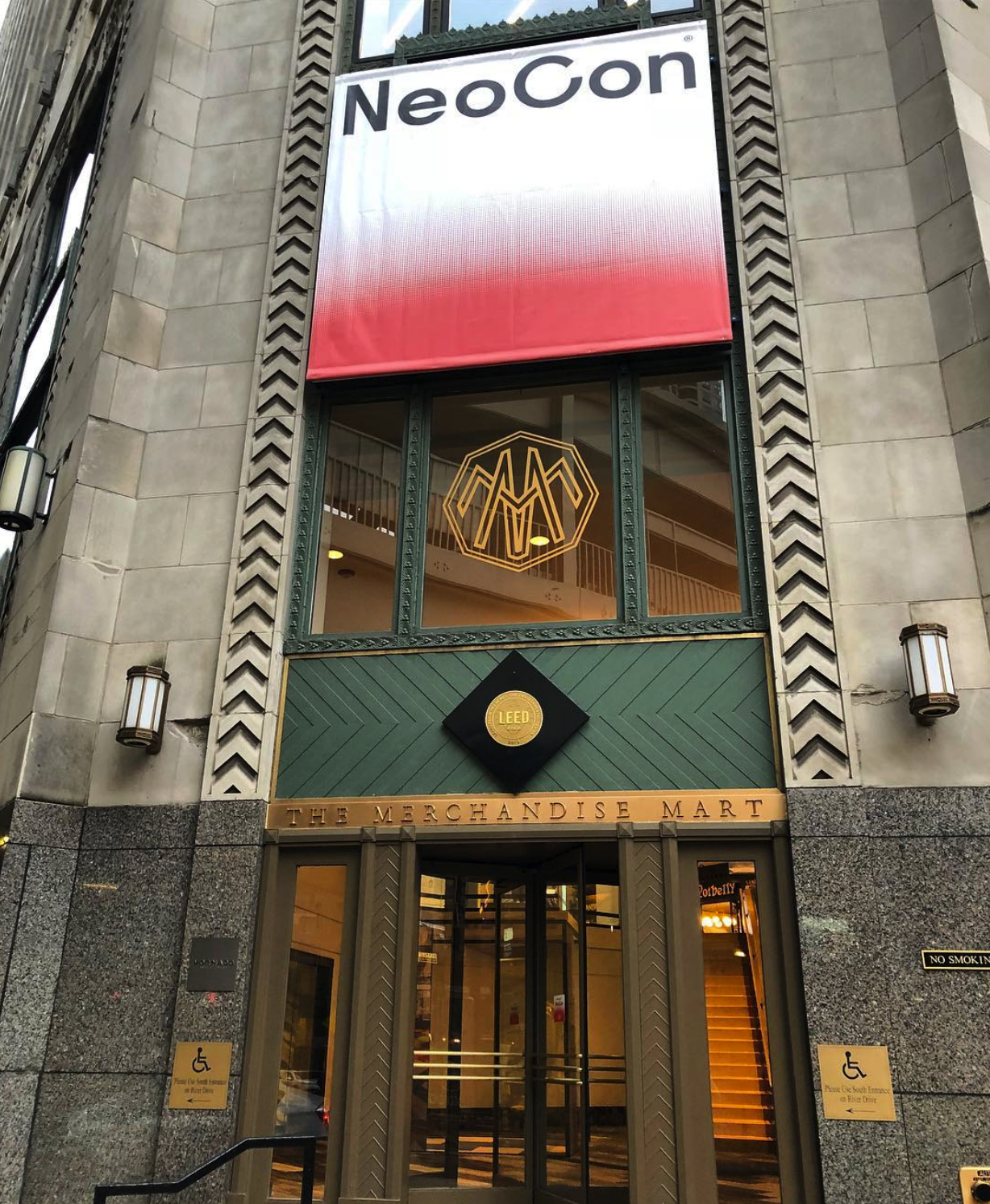 There was the much-ballyhooed deep-dish pizza at Lou Malnati's.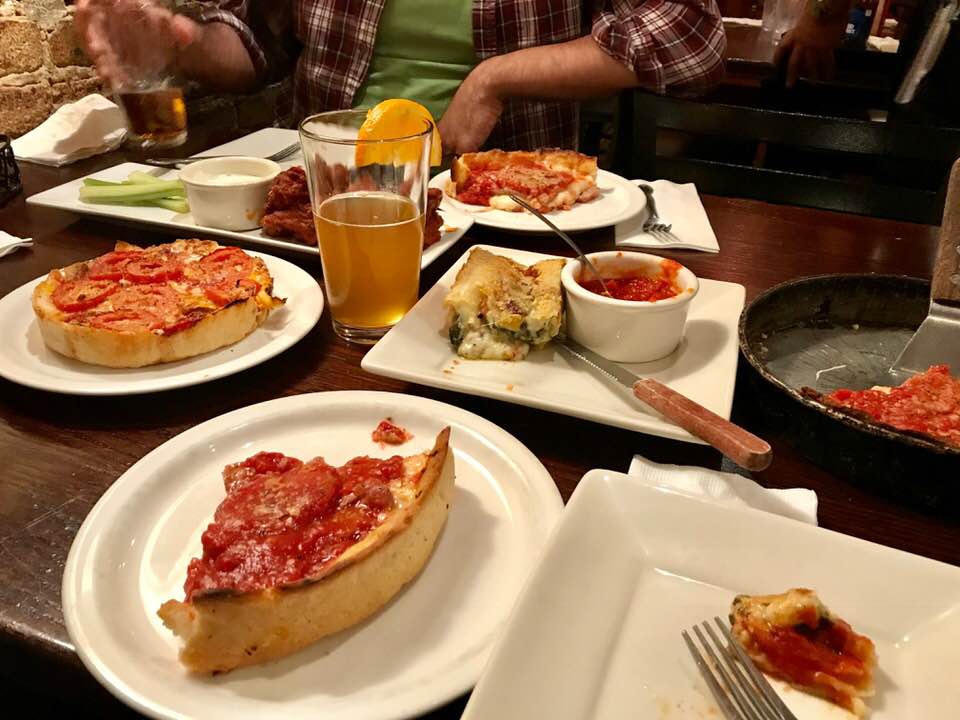 Incredible structures were all around.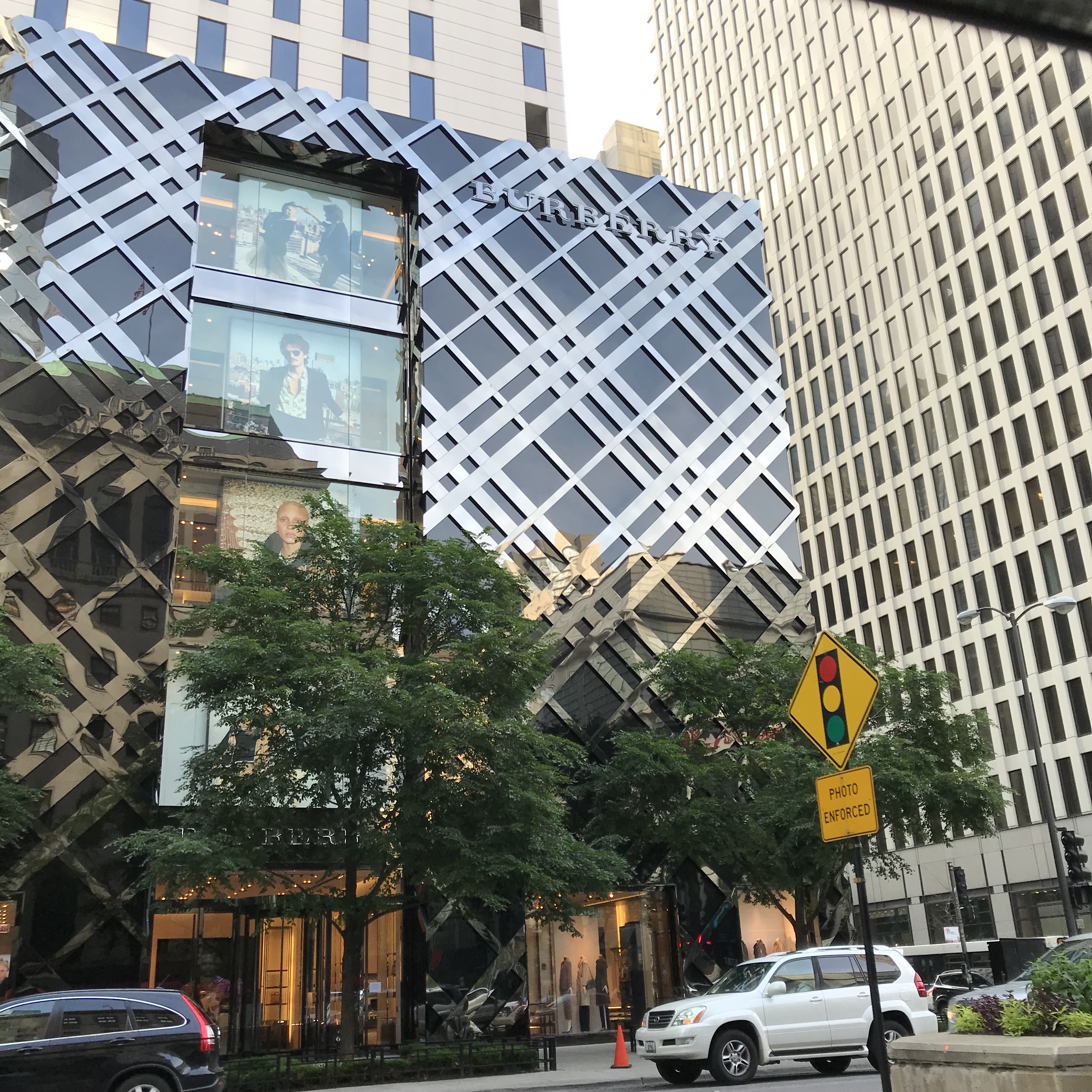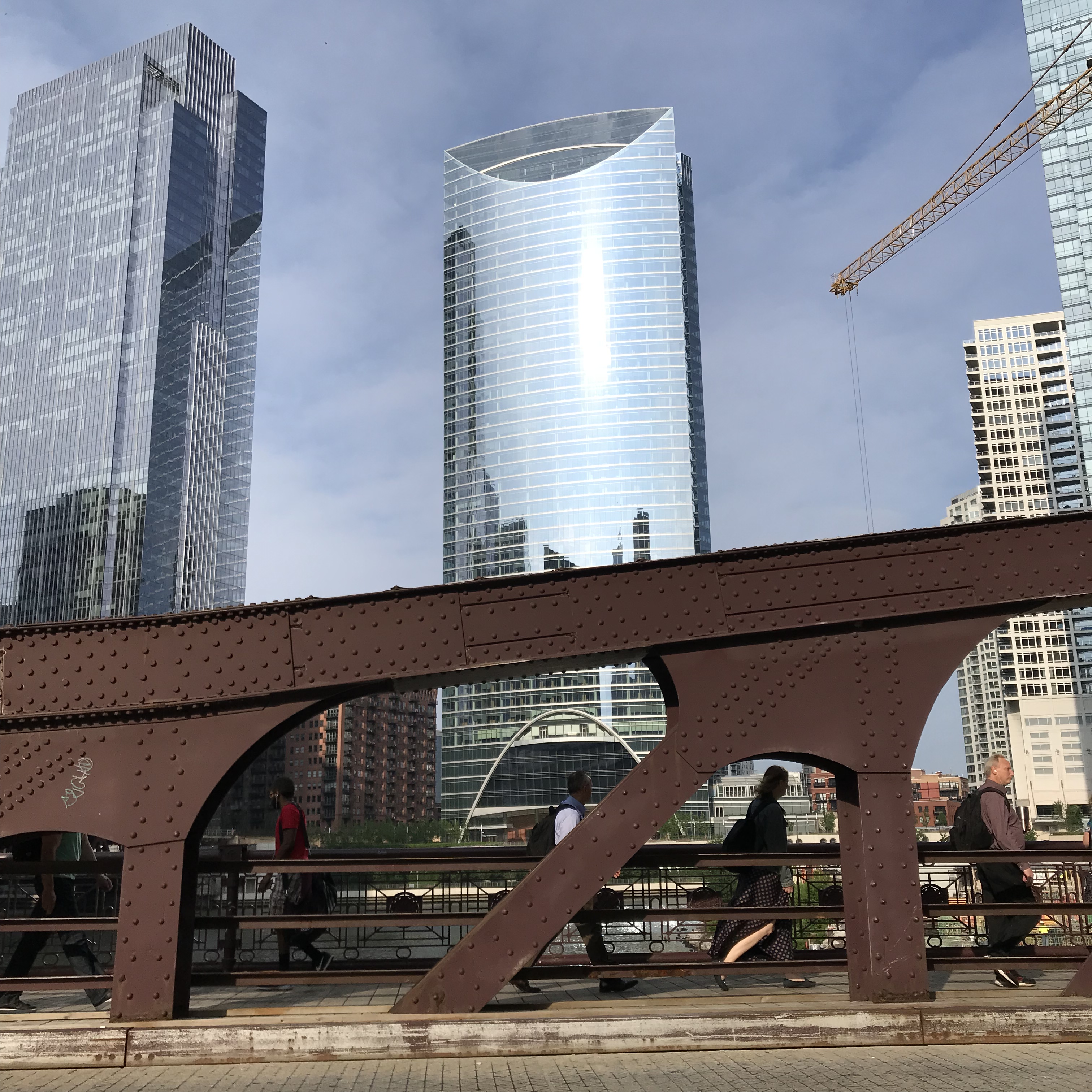 There was the unassuming Chinatown with amazing food.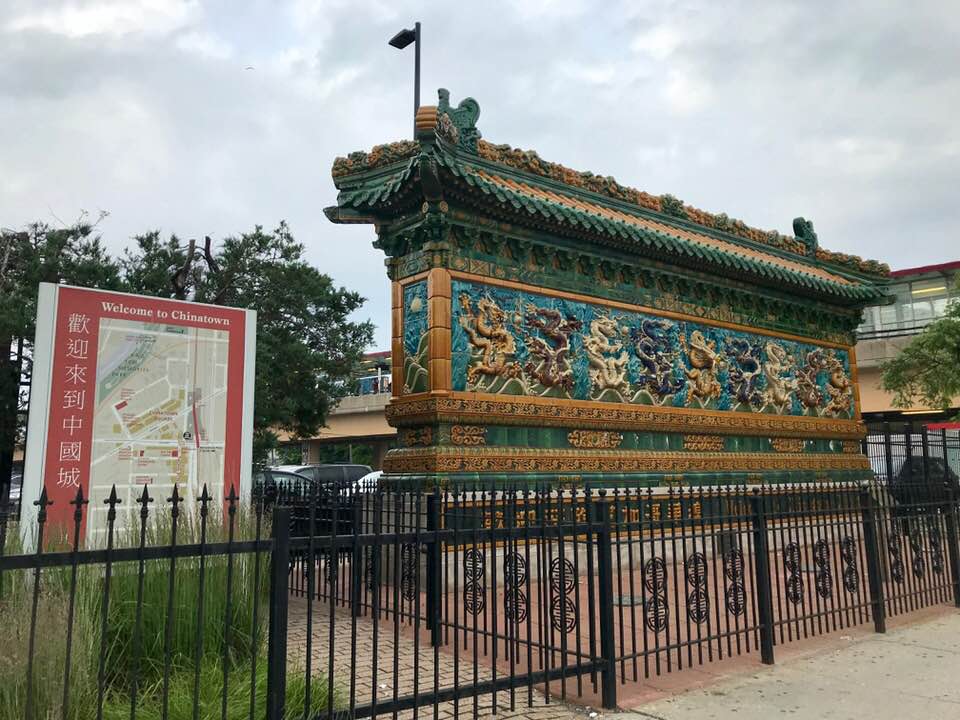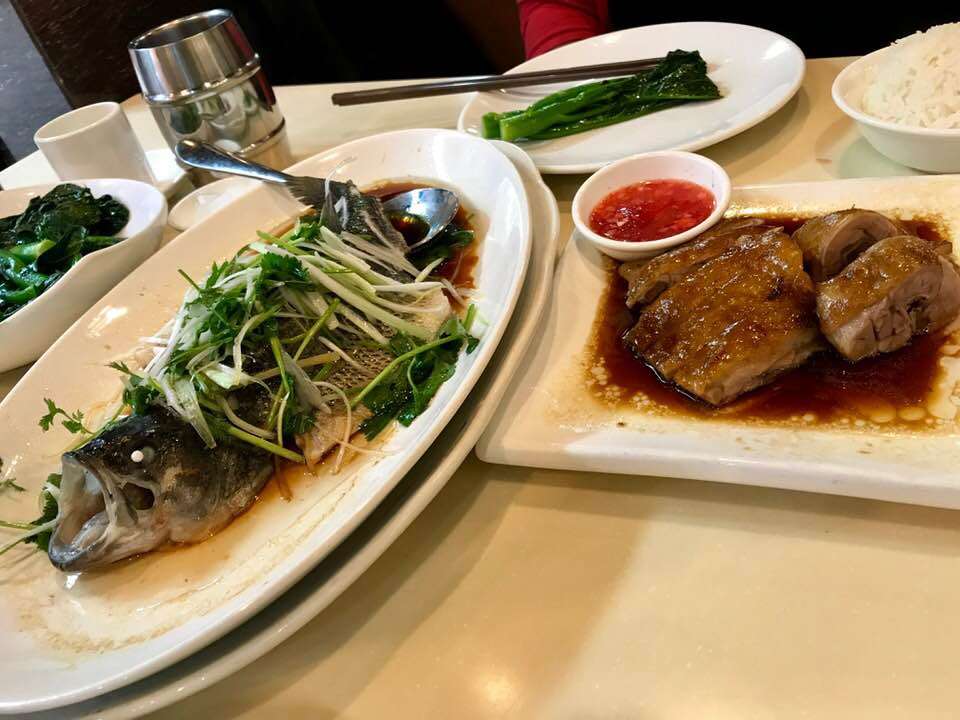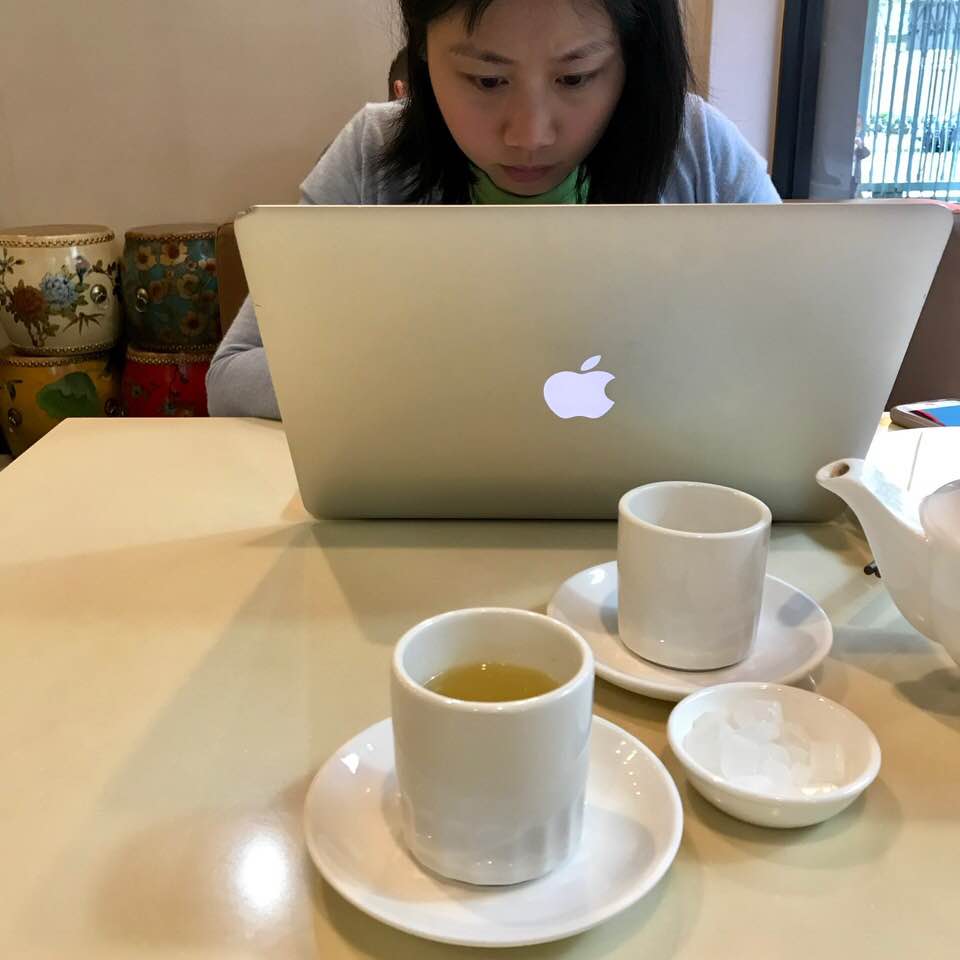 Inside The Mart, Pride and old-school shoe-grooming were alive and well.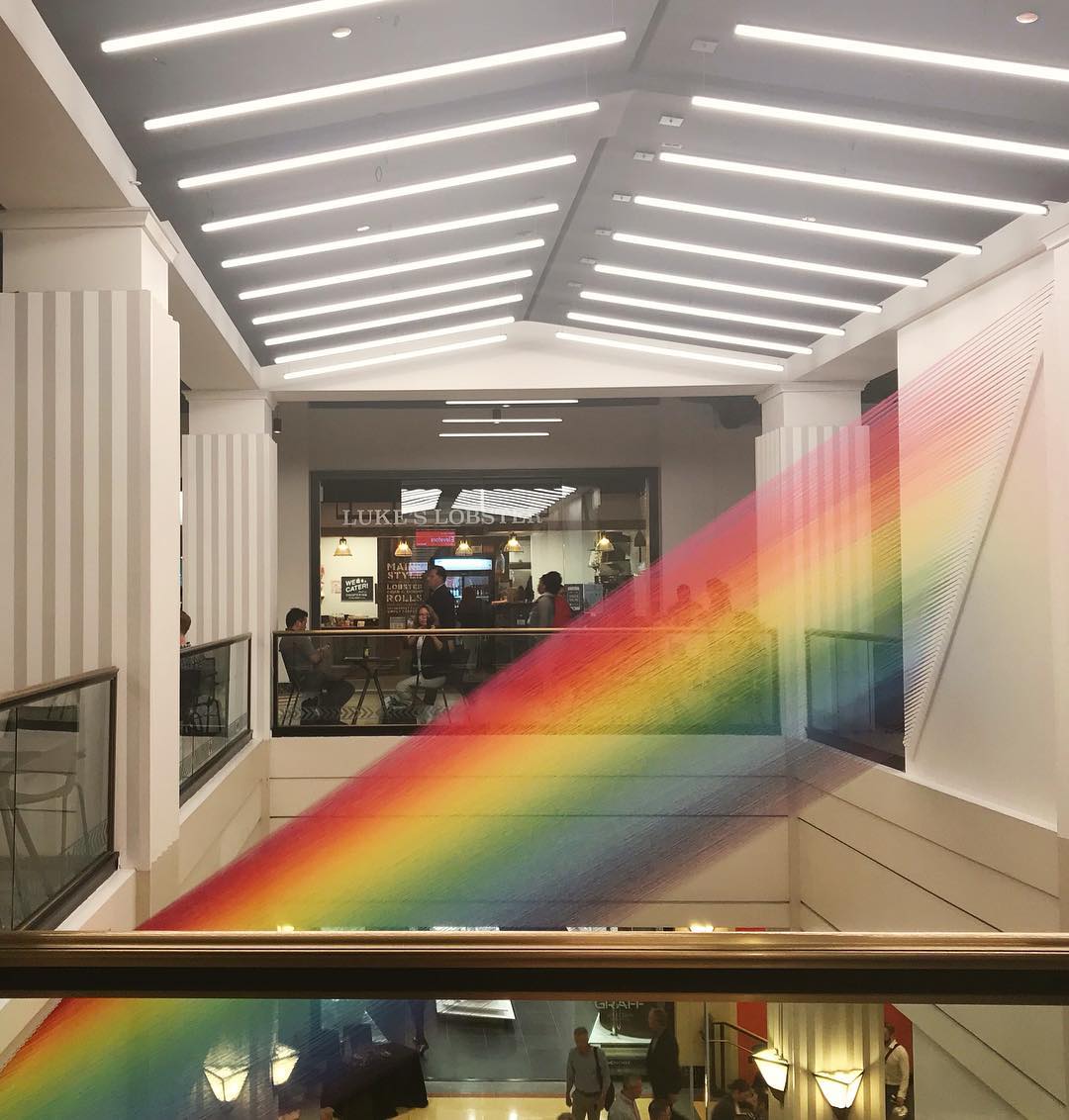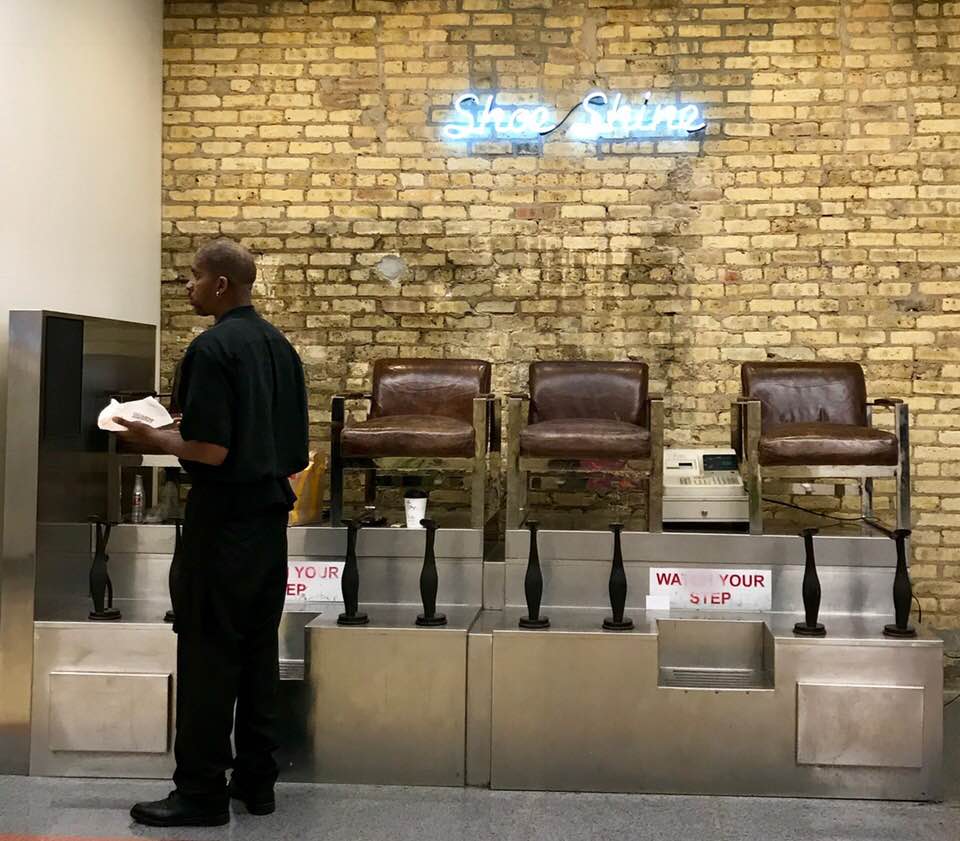 5. Strangers are just people, too.
Confession: Face-to-face interactions with people is not my favorite thing. Unfortunately, you can't achieve much hiding behind computers and giant monitors (which I tried to do).
On our second day, I'm proud to say that I did a pretty good job talking to people and getting them interested in Fohlio. Best of all, I enjoyed it and it made me feel more confident about my abilities!
For Huibin and Matt, of course, it was pretty effortless.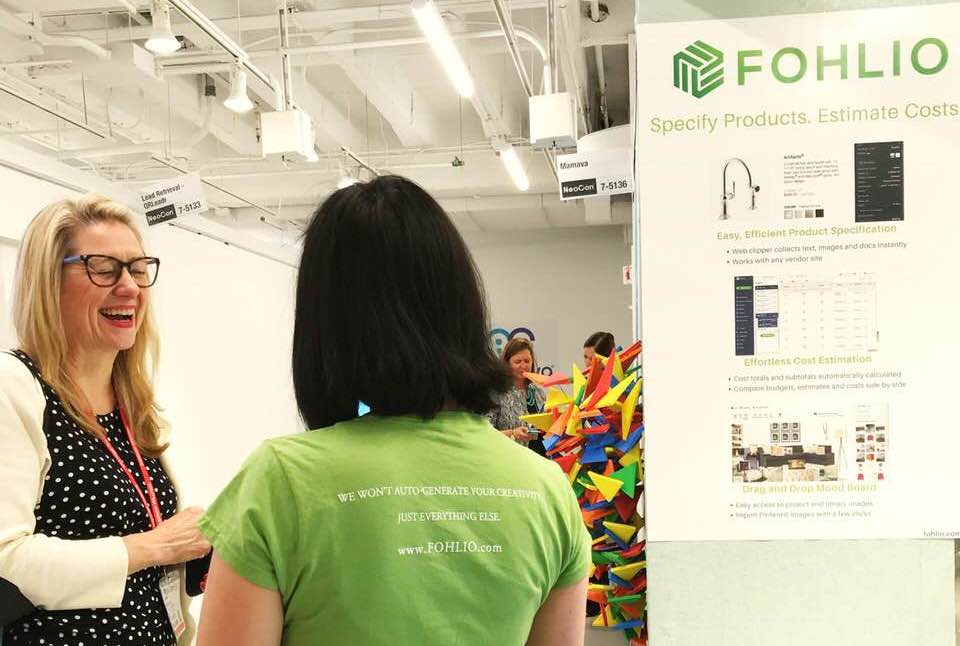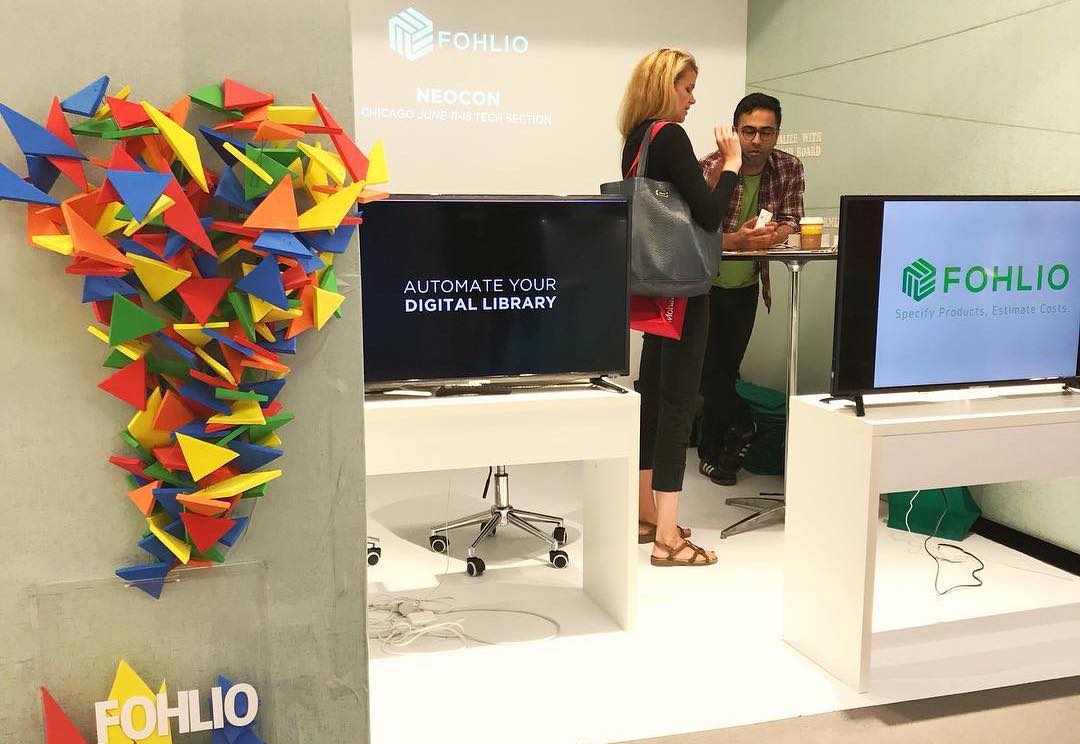 6. "Networking" doesn't have to be a dirty word.
Okay, maybe I'm the only one who thinks that, and maybe it's because of my terror of being around people. But, I was made to walk around and get to know other exhibitors. And you know what? It wasn't so bad.
In fact, it was pretty great meeting people who had the same goals as we did, learning about what they do and how they do it, and getting their insight on the industry.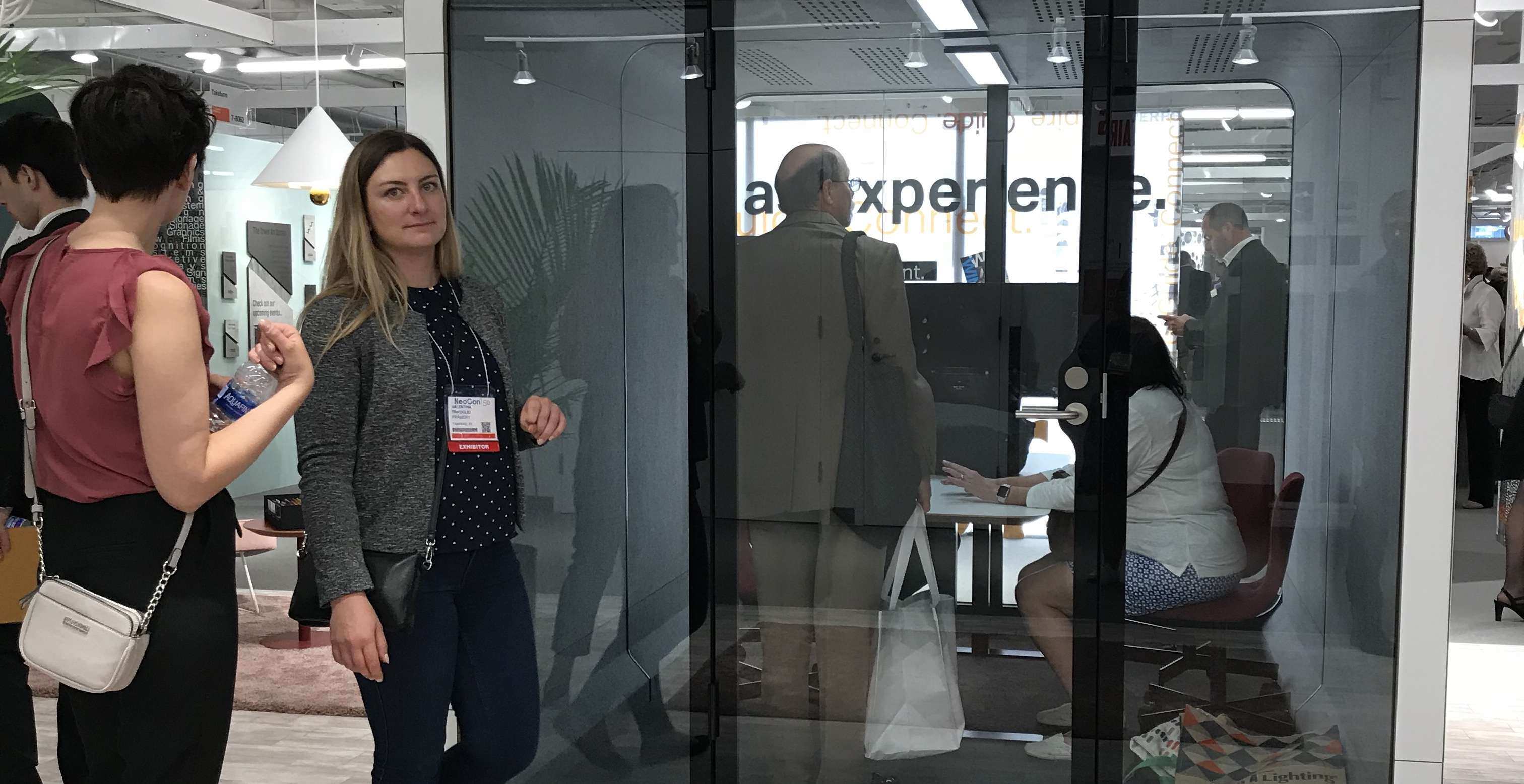 7. Don't forget to have fun!
You know what they say about mixing business with pleasure, right? Well, forget all that. NeoCon may have been a work trip, but there's no reason not to enjoy it!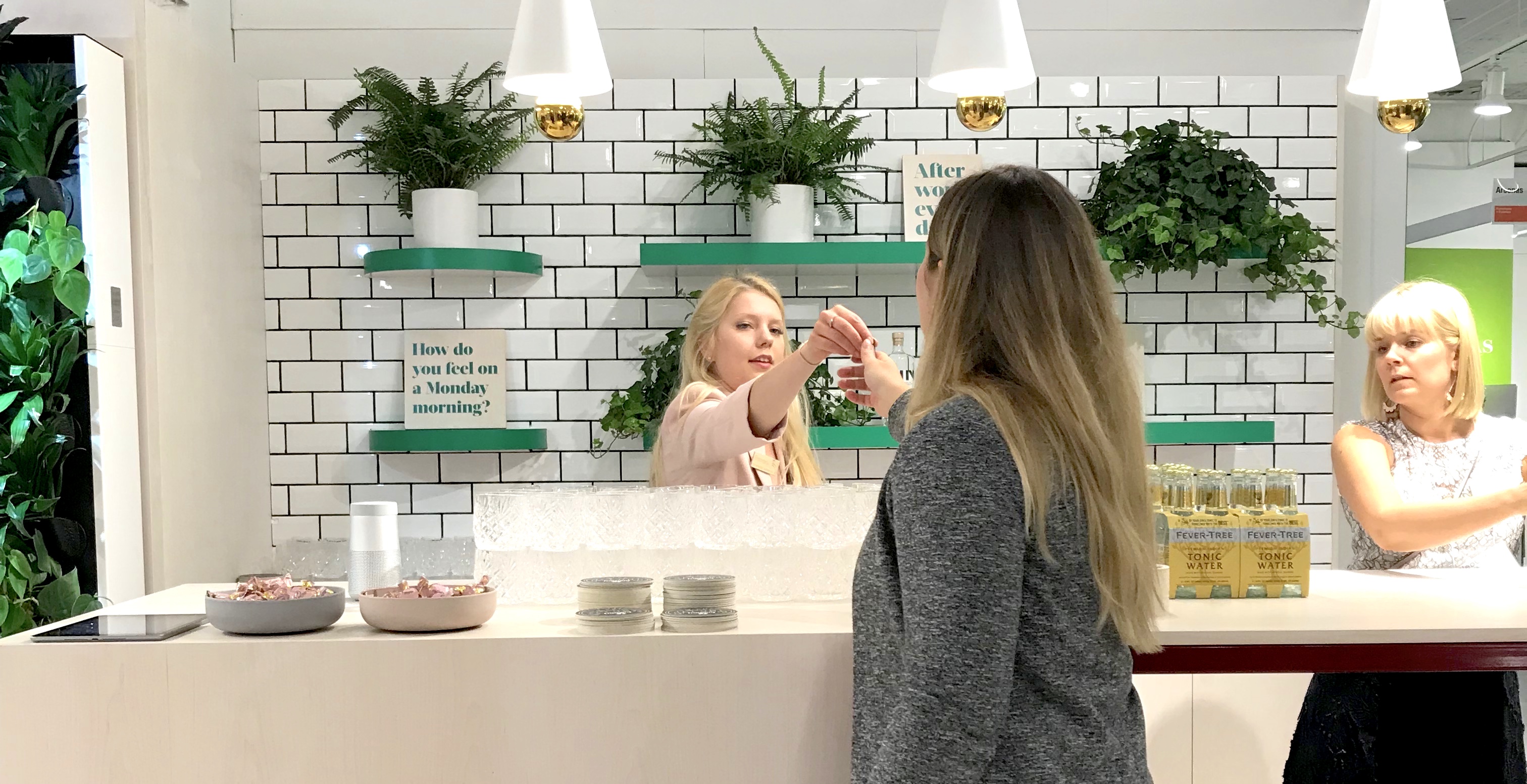 Fohlio makes FF&E and finishes specification faster and more efficient. Sign up for your free trial!
---
Also published on Medium.