8 Elements of an Indispensable Digital Materials Library
Here's something that has come up in the hundreds and hundreds of conversations each of us here at Fohlio have had with interior designers, architects, and design-build firms: Managing data is hard.
You've heard that the architecture industry is incredibly fragmented. It's one major reason most large practices, especially the ones that have been around for a while, are stuck in "antiquated business models and fee structures," to quote Martin Pedersen, executive director of the Common Edge Collaboration.
It all sounds academic.
Then you hear all the ways it manifests in day-to-day work: "We spend too much time copying and pasting." "It's so hard to find products we've used before." "We have to use so many different programs to get things done."
And so far, the best solution Fohlio has been able to provide to this problem is the ability to create a digital materials library.
Do you want to know what the most important thing is that we've learned about the importance of a digital materials library for interior design and architecture firms?
Read: Your Design Firms Needs a Digital Materials Library. Here are 9 Reasons Why
A good digital materials library is so much more than a list of products with pictures, price, and description. It must support the creation of systems that allow practices to design better and become more profitable.
If you're getting ready to build your own, here are a few pointers to keep in mind.
The 8 Elements of an Indispensable Digital Materials Library
1. It's cloud-based.
To be truly useful, your digital materials library must be accessible anytime, from anywhere in the world. Obviously, this is critical to international projects: Your designers need to be backed by your firm's data no matter how far they are from the home base.
A cloud-based library also ensures that new or updated data is available in real time. In other words, you don't have to worry about outdated versions lying around in people's computers with the potential to cause confusion.
Time spent emailing back and forth with the most updated version of spec sheets will also be massively cut down.
2. It must support collective learning.
As a large firm, one of your natural advantages is a portfolio that's bigger than most. Ditto for range of specialties and breadth and depth of experience.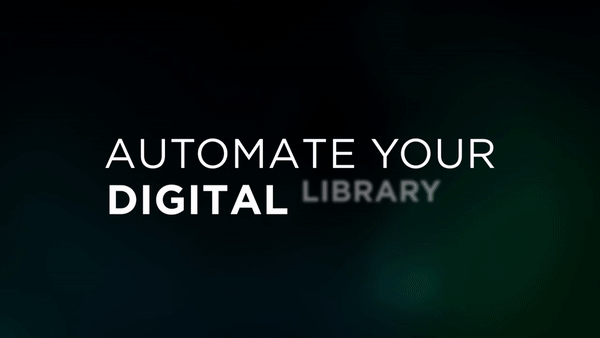 Thing is, that bank of knowledge must be more than the sum of its parts. One designer's familiarity with a certain material needs to translate into usable knowledge for other designers who may use it in the future, without the need to ask around and set up face-to-face consultations.
Proper design documentation also means speeding up the process of cost estimation: Your database must contain not only the price of the product itself — it should also provide associated costs like installation and shipping.
Read: How to Automate Cost Estimation
Having location-specific data is also crucial: You'll want your designers to know whether a certain material that has worked for similar projects in the past will also work in a current one. Does it meet code in this specific state or country? Is it even available here? If not, what are good replacements?
Such a massive amount of data also helps your firm create original research into materials and reporting on their performance.
3. It must be flexible and customizable.
Different projects have different levels of complexity. A large hotel chain with branches in different cities may need several layers of data and many ways to sift through that data. Maybe you need a filter to find acceptable shades of blue for this particular brand.
Templates for these two types of projects will obviously be completely different, as well: One will need far less data and nuance than the other.
Watch: How to Configure Your Templates in Fohlio 2.0
4. It must be centralized.
Your practice's digital materials library should be like a braintrust, the one, single, universal source of truth. Otherwise, implementing firm-wide standards alongside with speedy execution won't even have a snowball's chance in hell.
At the same time, your one, single source of truth needs to be accessible to the entire firm (or at least the stakeholders who have a need for it — see below).
Your database should also be able to work with peripheral applications like BIM, accounting, and even Pinterest.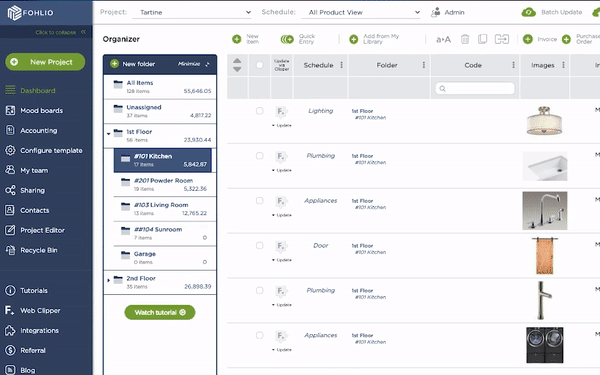 5. It must be collaborative.
Whether it's a small team of a certain specialization or a global team that includes local builders and tradesmen — the ability to have everyone work within a single document is crucial to prompt and successful delivery.
Think about the aforementioned emailing of spec sheets back and forth, and labeling them with dates and numbered versions. Can you estimate how many hours is spent each week trying to keep track of each iteration? How about time spent correcting errors that are the result of confusion?
Your digital materials library should also have the option of sharing information that is necessary to other team members, but at the same time, keeping sensitive data private. Customizable access levels allows everyone to work in the same space despite differing levels of permission.
Read: How to Keep All Your Stakeholders — Designers, Collaborators, Clients, Vendors, etc. — On One Page
6. It supports client acquisition.
There's one major way in which a digital materials library helps with a firm's business development: efficiency. Faster specification, design documentation, report generation, costing, accounting — all this means more hours freed up that can be dedicated to work that generates return.

You get more time for more interesting design. More time to nurture prospects and increase client acquisition. More time for refining project proposals. Better chances of being first to the table. Better chances of winning projects.
Fewer errors also means less time and money spent on do-overs, which means more profits and a stronger bottomline.
7. Easy in, easy out.
An effective product library must be easy to use. Entering data must be simple, fast, and intuitive.

And generating documents and presentations? That shouldn't take days, either.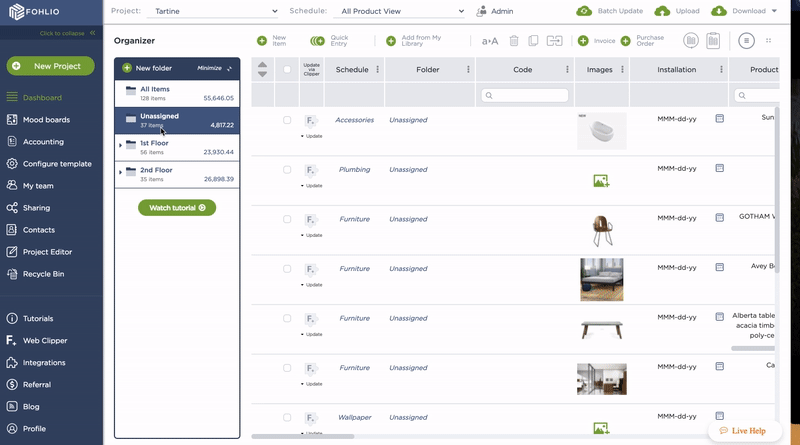 If your product library is too hard to use and maintain, it will never be an integral part of your practice's systems, and you might as well go back to paper and Excel sheets.
You also shouldn't need to dedicate too much time and effort training and re-training your designers. Otherwise, adoption will take too long and you will lose crucial momentum.
8. It's scalable.
Your digital materials library must grow with your firm. It should be able to manage hundreds of thousands of products as easily as it manages a few hundred.
The bigger you grow, the more data you accumulate, and the more crucial an effective library becomes.
With a working digital materials library, your firm will no longer be the lumbering dinosaur that's increasingly out of step with the modern world. Instead, technology takes knowledge from the past so you can use it to shape your future.
Next week, we'll talk about the best practices we learned about building digital material libraries, straight from our users.
Fohlio makes specification and collaboration easy with intelligent data sharing and a centralized data library. Find out how we can help you grow your bottomline–schedule a demo today!
Specification FF&E Data Management Collaboration Procurement Digital Materials Library
Your email address will not be published. Required fields are marked *