It's All About the Destination: Why Boutique Hotels are Growing by Leaps and Bounds
When Ralph Waldo Emerson wisely said, "It's not about the destination, it's the journey," he wasn't talking about lifestyle and boutique hotels (who knew?).
In the era of farm-to-table dining, individually customized vitamins, and the experience economy, the success of boutique hotels is just another sign of the times.
Think back to travel during the '80s. If you have any memories of that time, and especially if you're a Gen-Xer or baby boomer, you would remember that big, glittery lobbies, opulent decor, and white-gloved bellhops were considered the epitome of the hotel experience.
You might even spot the well-dressed airplane passenger or two.
Alas, it's 2019 — and while we're not exactly slumming it, travelers today care more about a different type of experience.
What are Boutique Hotels, Anyway?
As a general rule, boutique hotels are small.
There should be 100 rooms (maybe a little over) but no less than 10 (otherwise, it's an inn or bed and breakfast). At this size, it produces that signature feeling of intimacy and personality.
To use '80s analogy again, it's like comparing MTV to YouTube. It's not cookie-cutter mass appeal, it's a highly individualistic and personalized experience.
The term "boutique hotel" first came about when developer Ian Schrager opened the Morgans Hotel in New York City.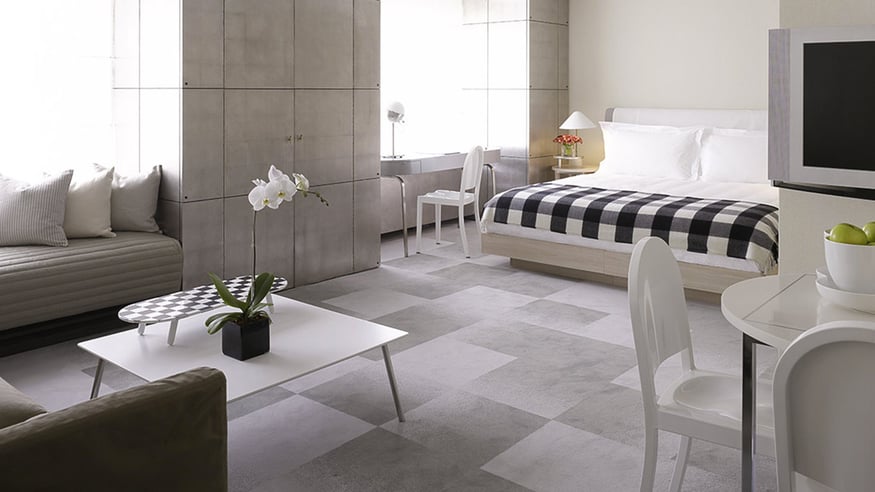 Although now closed, it was widely considered the first boutique hotel in the world. Morgans Hotel was an instant hit, introducing the concept of "cheap chic" and "lobby socializing."
Today's average boutique hotel isn't necessarily cheap, however. The least expensive room in Ashford Castle in Ireland, for example, goes for over $800 a night.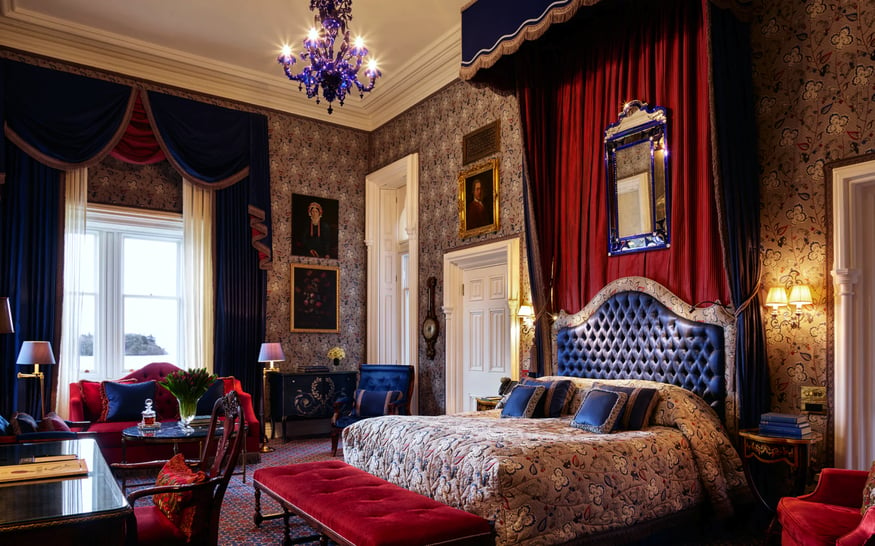 What really characterizes a boutique hotel, apart from its size, are characteristics like design that exceedingly embraces local flavor and attentive, intimate service.
Le Sirenuse in Italy, overlooking the Amalfi Coast, offers olive-oil tastings and rides in the hotel-owned wooden boat.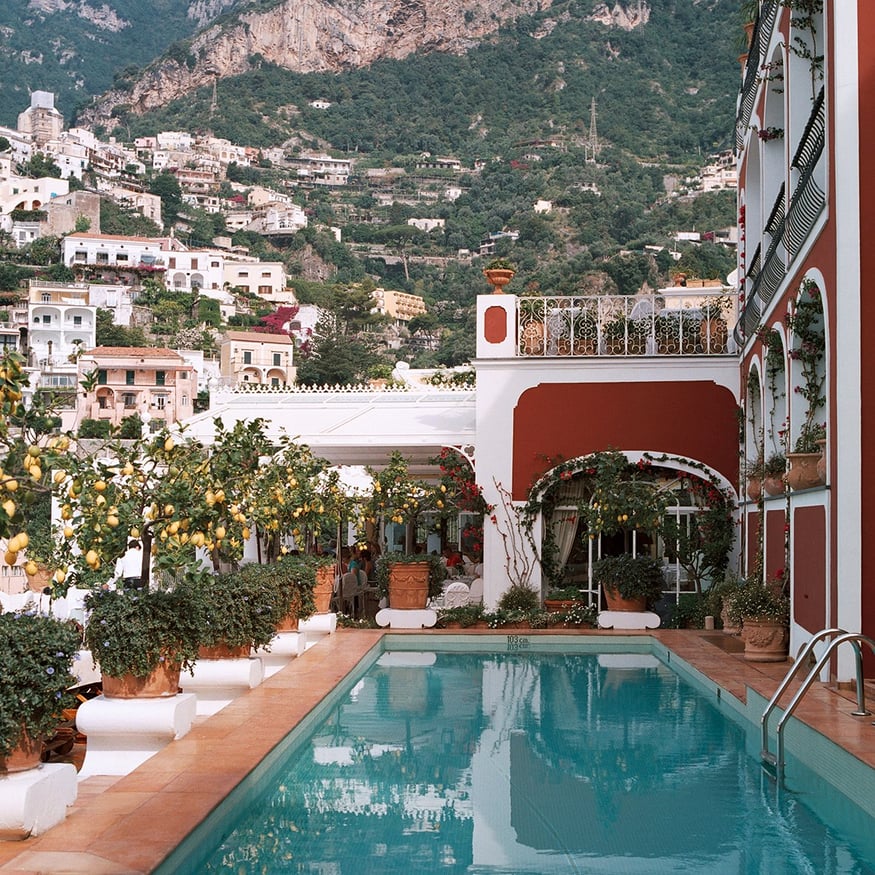 Hotel 41, on the other hand, provides a mind-boggling ratio of one staffer to two guests. There are "butlers, 24-hour room service, and complimentary champagne trolley."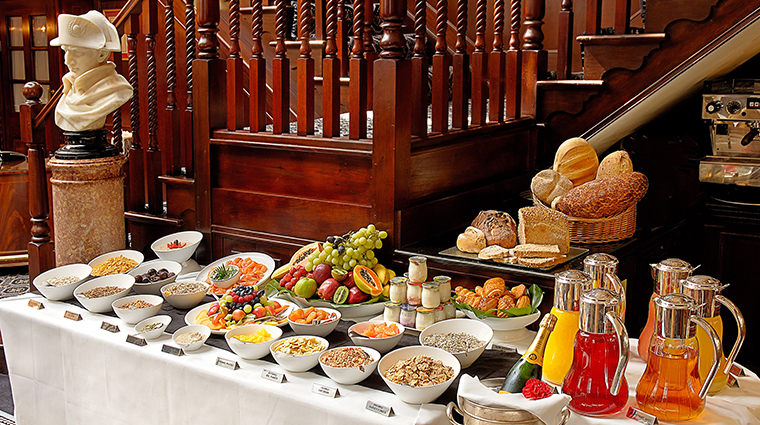 While most boutique hotels are independently owned, the big chains are also getting in on the action (more proof of success).
Soft-brand collections are those formerly independently owned properties. Being bought out chains means they are now backed by national (and even global) distribution systems, while still retaining their unique brand and character.
Lifestyle brands are a newer player in the hotel industry and combine some features of chain and boutique hotels. They are mostly prescriptive with regard to design (they follow strict design standards prescribed by their franchise brands), but they do offer amenities that are similar to boutique hotels.
For example, while most chains offer limited services, lifestyle brands provide some sort of café or bar option.
Boutique Hotels are Growing by Leaps and Bounds
It might be hard to imagine now, but there was a time when boutique hotels were considered a flash in the pan.
The numbers have proven them wrong, however.
According to STR Global and the Highland Group, boutique hotels were a $15.8 billion industry in 2016.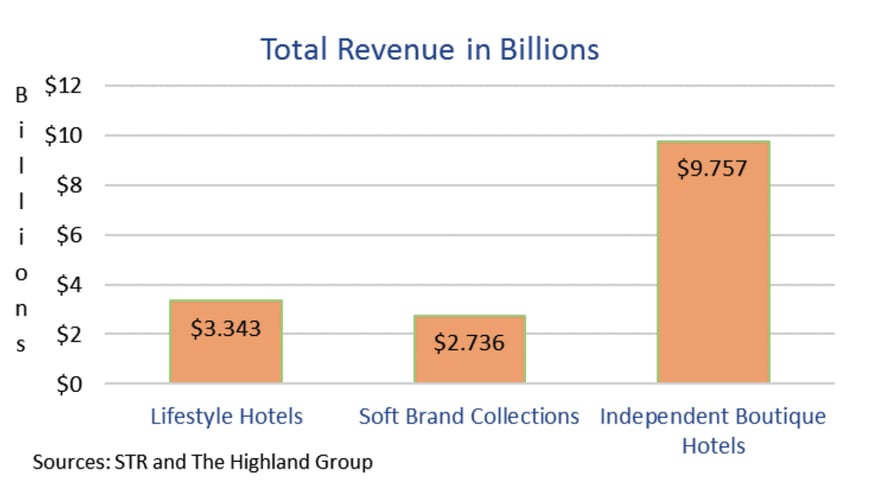 The demand for has also increased by 7% in 2016, surpassing all other segments (like extended stay and upscale hotels).
All three types of boutique properties have displayed an upward trajectory as well, with lifestyle hotels leading the way.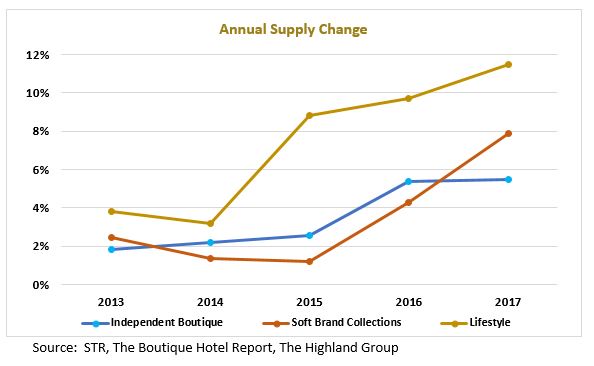 The hospitality industry is approaching nearly 10 consecutive years of growth. According to a Deloitte report, historically, we are at the tail end of an upcycle — which will be followed by a period of soft demand.
Regardless of whether a downturn does happen or not, it's important for hoteliers to plan for the long term.
Why Boutique Hotels are Successful (And How to Plan for a Possible Downturn)
Price-based and non-price-based strategies include maintaining quality, leveraging loyalty programs, managing costs, and more.
Fortunately, boutique hotels have inherent strengths to fall back on if or when the going gets tough.
Local experiences.
Competition for guests will always be stiff, which means standing out from the competition is crucial. Local experiences not only make for a memorable stay — they can even turn the hotel itself into a destination.
Read: Incorporating Local Culture is the Latest Trend in Resort Design
The Saxon Hotel, just outside of Johannesburg, South Africa, for example, has an interesting story to tell: Nelson Mandela stayed here after his release from prison to rest and write his autobiography. The rooms channel contemporary African art, while its restaurants highlight native cuisine.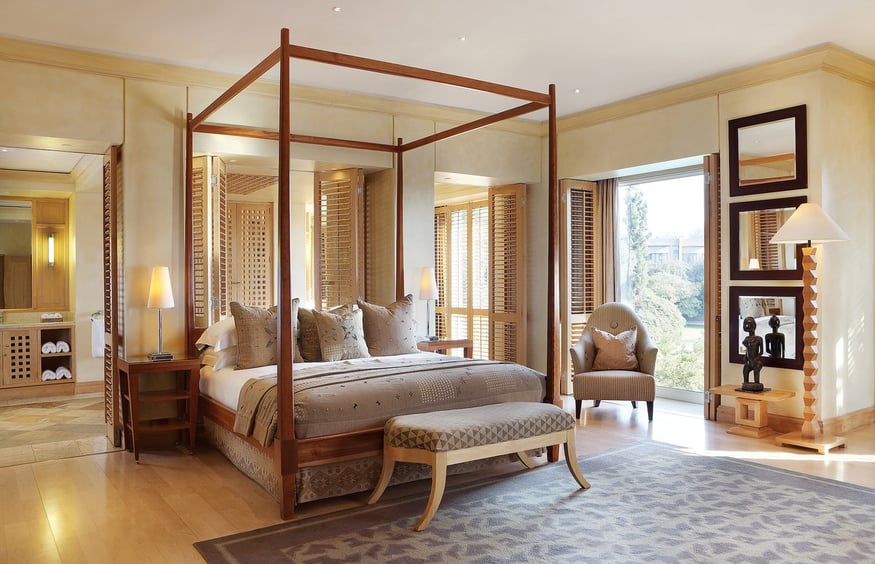 On the other hand, the Egerton House Hotel in London immerses you in the Victorian era with its "rich fabrics, antiques, tea trays, and hot water bottles."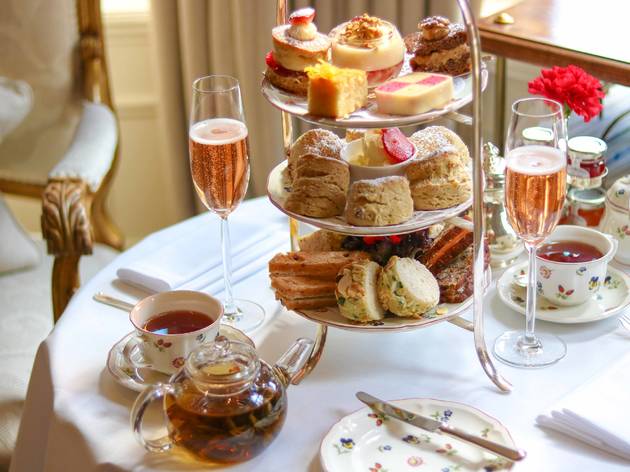 At the HD Expo in Las Vegas this year, Dana Kalzak, VP of Design for Four Seasons Hotels and Resorts, talked about connecting to the community — not only to add local flavor, but also to create employment opportunities.
Well-being.
Whether guests are staying for vacation or business, wellness plays a huge part. Your hotel could offer activities like hiking in the local area.
For business travelers, blackout curtains and soundproofing could mean the difference between jet lag and a good night's sleep that helps them perform at their peak.
Healthy food options (local if possible, of course) and a gym are de rigueur nowadays. Some hotels, like the Westin, go the extra step of renting out workout clothes and shoes to help keep your luggage light.
Wellness is not just a nice-to-have feature: It provides returns.
Read: Hospitality Design Lessons from HD Expo 2019
Personalized service.
Again, small doesn't necessarily mean cheap when it comes to boutique properties. In fact, guests are willing to pay for the personalized experience that these kinds of hotels are known for — which is one reason they are a force to be reckoned with in the hospitality industry.
Knowing your name upon arrival, mini bathrobes and bedtime stories for children, an extensive pillow menu, and more, all make for a very high-quality experience.
Upkeep.
Of course, great design is only great when it's not rundown. (Calling faded wallpaper "character" doesn't count.) A drafty room, taps that don't work, and curtains that don't close all the way all make an impression — and not the good kind.
Keeping the experience level and property value high are only possible when maintenance is prompt and repairs are quick. It's crucial to have all the necessary data (like product names, model numbers, and suppliers) easily accessible so property managers can act swiftly.
Managing costs.
Maintaining good relationships with the local people and businesses isn't just good for the guest experience — it also comes in handy for negotiating deals and discounts on locally bought supplies.
Again, this is a crucial area to have all your data in one central, accessible database. You can consolidate purchases in order to obtain bigger discounts, keep track of past purchases so you can leverage them in negotiating better contracts, and more.
Fohlio keeps all your data in a central, easily accessible database. Whether you're building a totally unique project or a prescriptive franchise, specification with Fohlio is fast and accurate. Re-specify with ease using your digital materials library. Make procurement easy and efficient. Schedule a demo to see what we can do for your project!
Your email address will not be published. Required fields are marked *