How to Edge Out The Competition: Learn From These 5 FF&E Design and Procurement Firms
Manage FF&E specification, procurement, and product data at scale. Take on bigger projects with confidence and grow your firm with Fohlio. Automate procurement at scale: Explore these features today.
We've said it before and we'll say it again: If you're still specifying FF&E and finishes using spreadsheets, you're woefully behind.
That's one important thing these design and procurement firms have learned over the years, but that's not all: Like McKinsey & Co. have observed, the design and construction industry has very many opportunities to increase efficiency.
Even better: Addressing just one of these opportunities makes a massive difference in productivity and bottom lines.
Here's exactly what these firms are doing to get a leg up on their competition.
They Track Status and Changes on Thousands of FF&E and Finishes
Dynamo Paris is a corporate interior design budgeting firm for the hospitality industry. Their projects include ultra-luxe hotels like the InterContinental Paris Le Grand — you know the one: It has views of the Eiffel Tower and Opéra Garnier.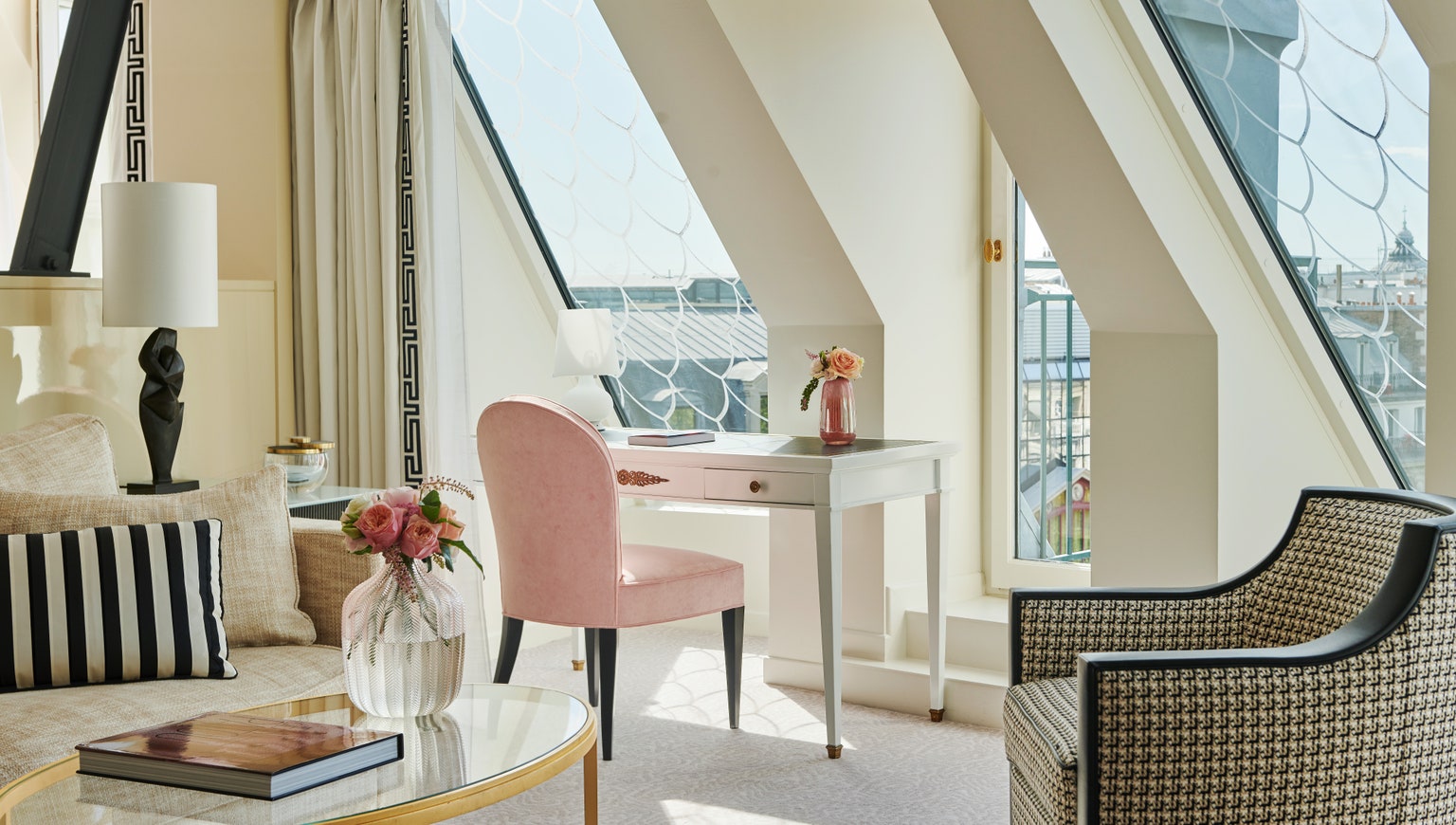 Because some of their hospitality projects are so high-profile, there's extra pressure for their FF&E team to get everything right. That's why it's crucial that they keep track of statuses and changes for each item in a project, the number for which can go over 5,000.

Budgeting overview is also simple with cost analysis: Relevant members of their team can see at a glance how much each room costs versus the planned budget, so expense control is straightforward.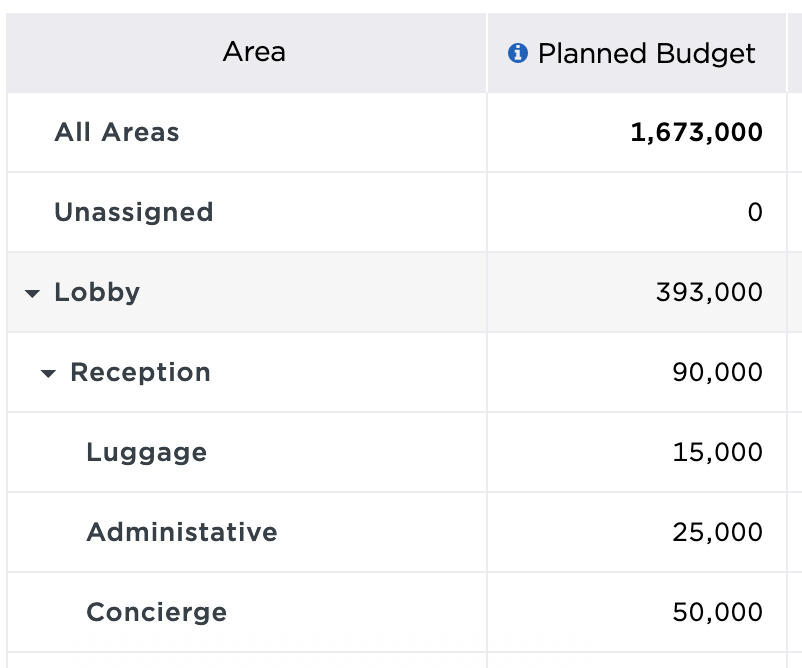 The biggest improvement to Dynamo's workflow? They can now easily control changes in long-term projects — think a span of 2-3 years — involving multiple teams.
They Coordinate International Design Teams 24/7
The Design Agency is a Toronto corporate interior design firm that specializes in hospitality projects. Their projects include very large global chains like Hilton and Westin.
Unsurprisingly, they also have a large team of designers that work on projects together — from across several countries. Coordination could easily be a nightmare in this scenario, but The Design Agency has several tools under their belt that make it work.
Designers are assigned to specific projects, making accountability possible.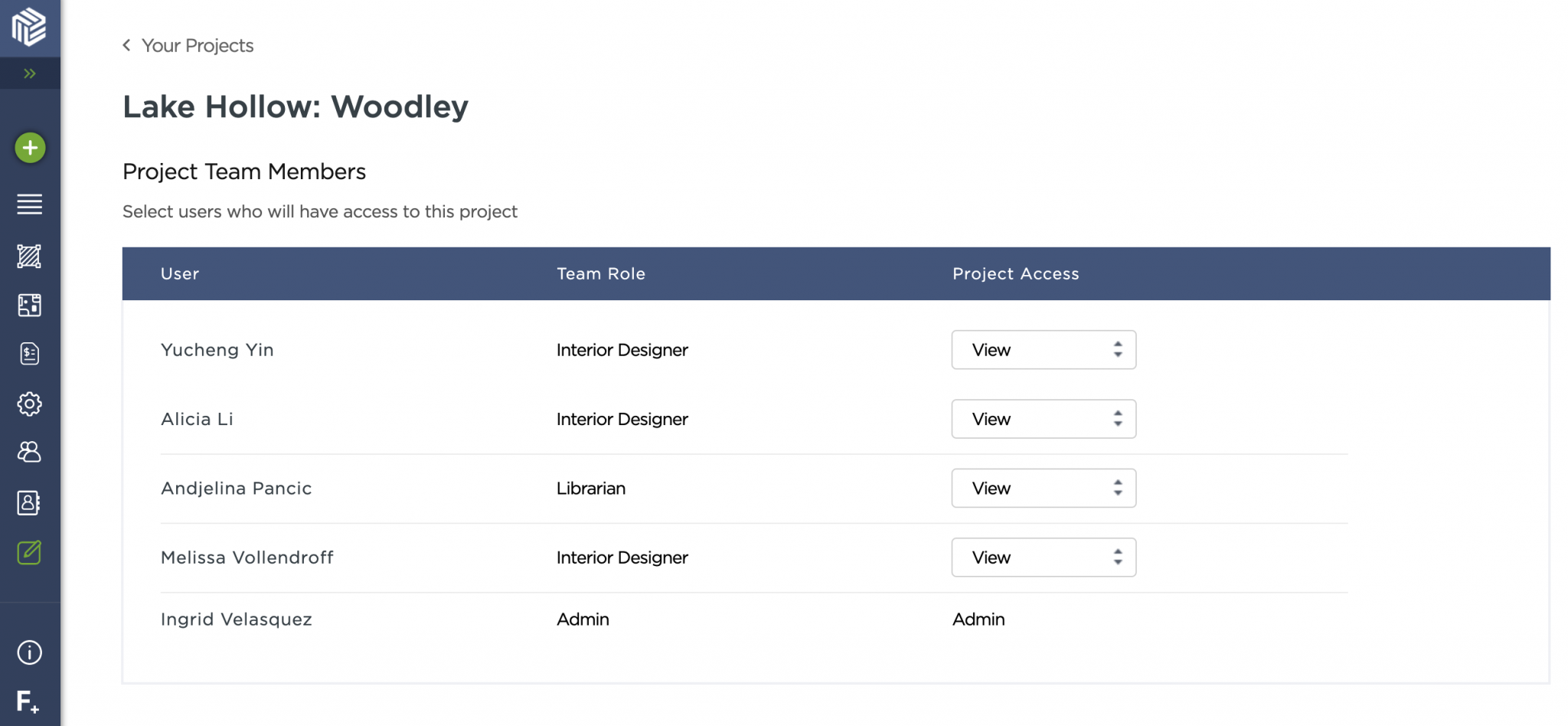 The team also has clear definitions of roles, which decides their level of access for different parts of the project. For example, designers can specify FF&E and finishes, create mood boards, and define area plans — but they can only view the cost analysis and contact list. This way, they have access to the data they need to see while still reducing the risk of accidental edits.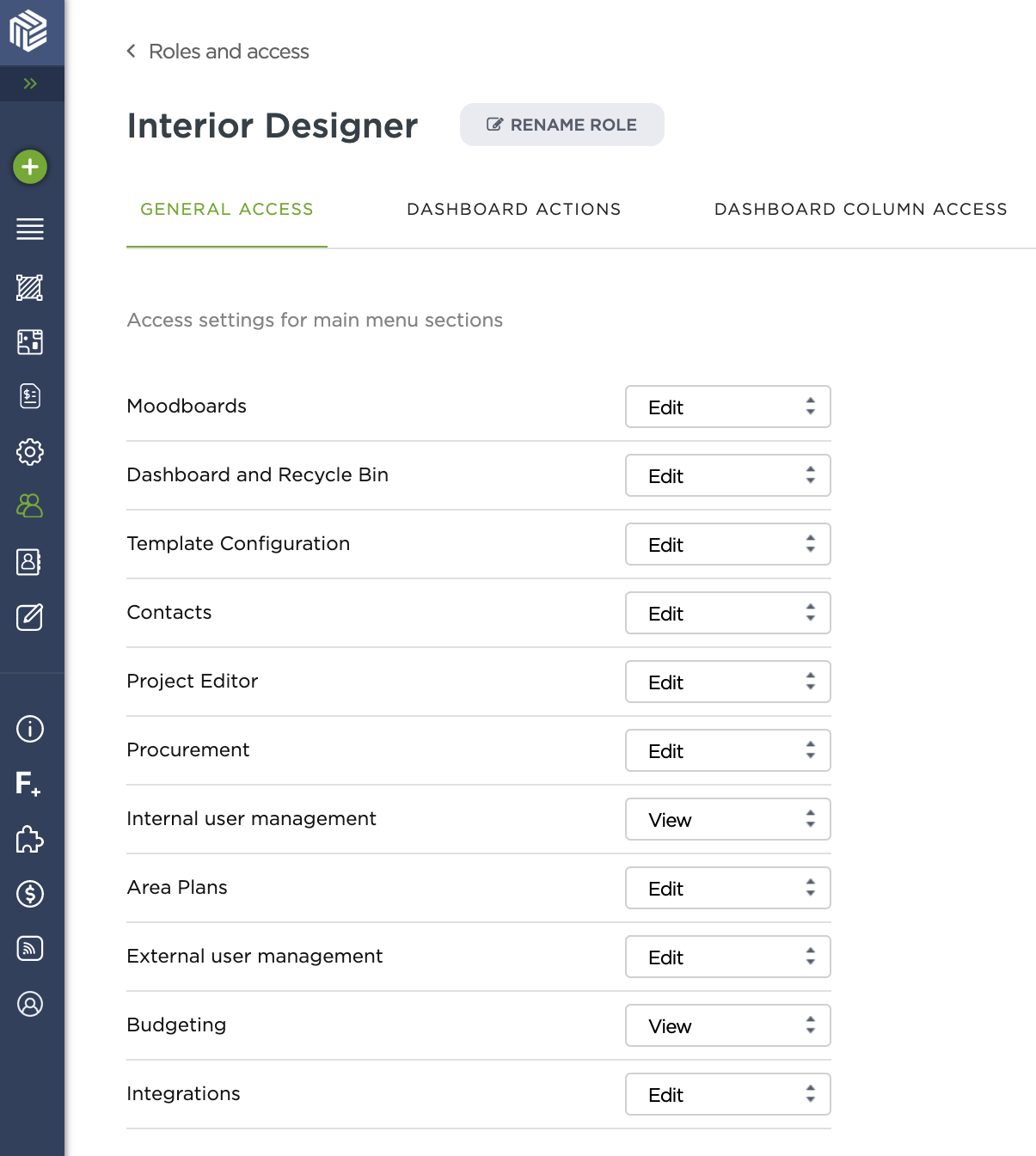 Not only that, but the history log also shows what changes are made by whom.
And because everyone is working on the same platform, team members, management, and directors all get instant updates on all projects 24/7.
Reports are also uniform and on-brand, thanks to custom firm-wide templates.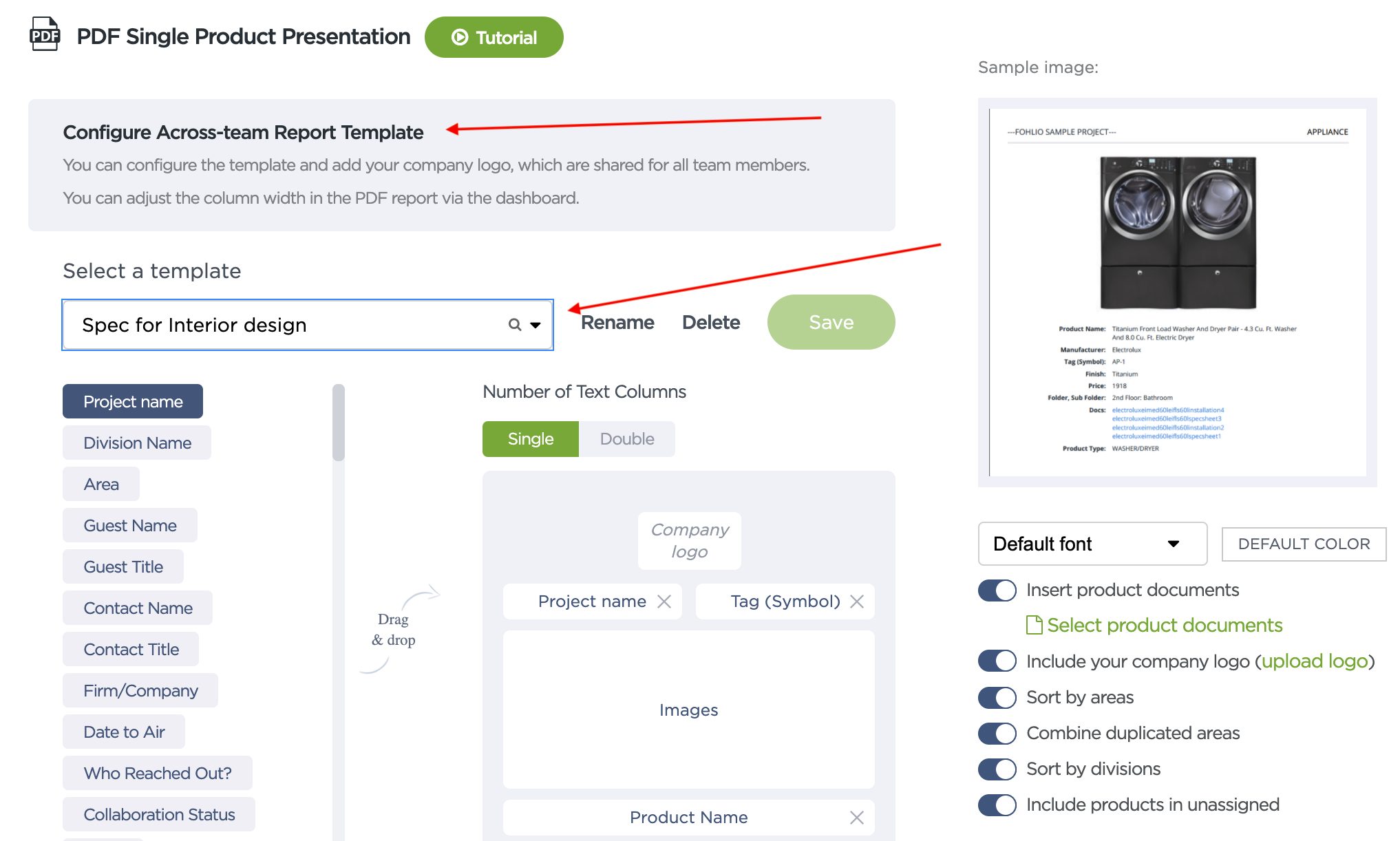 Finally, having a centralized digital product library allows The Design Agency to share knowledge and best practices across the firm.
Learn more: Case Study: How Fohlio Helps The Design Agency Coordinate Teams Around the World and Manage All Project Data in One Platform
They Collaborate With Manufacturers and Suppliers
Blended Interiors is an interior design firm in the United States that specializes in residential and commercial spaces.
Granular, role-based permissions allow Blended Interiors to securely share projects and data with external collaborators; for example, a firm specializing in custom cabinets.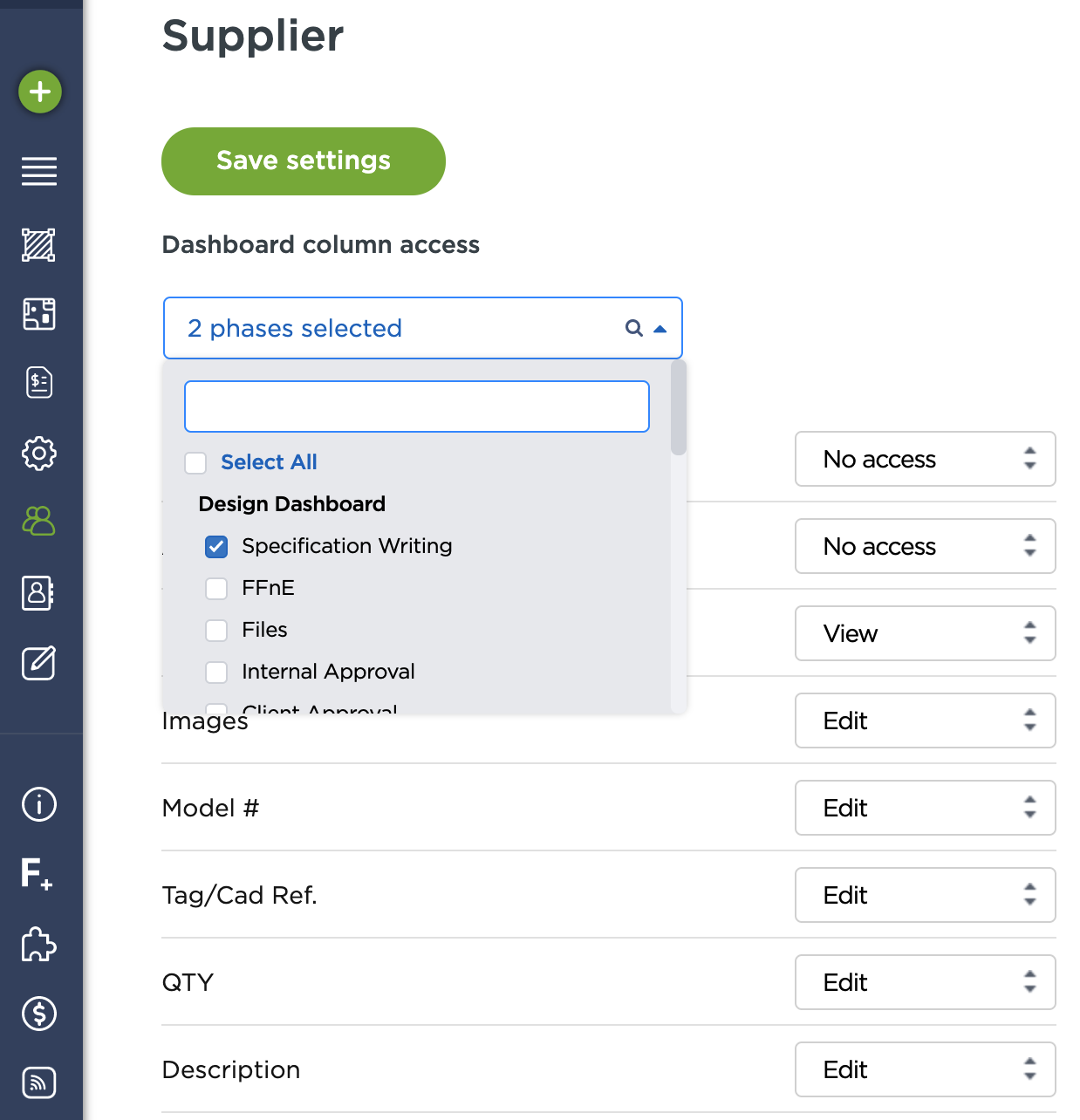 Because everyone is working within one platform, stakeholders are always up to date and on the same page.
They Seamlessly Integrate Specification and Procurement
Akiva Projects is a design and procurement firm in Berlin. One of the reasons their clients trust them is because Akiva Projects saves them money and always finds the best products according to project requirements.
Akiva is able to pass on savings — and increase their margins! — because creating proposals, invoices, RFQs, and purchase orders is automated.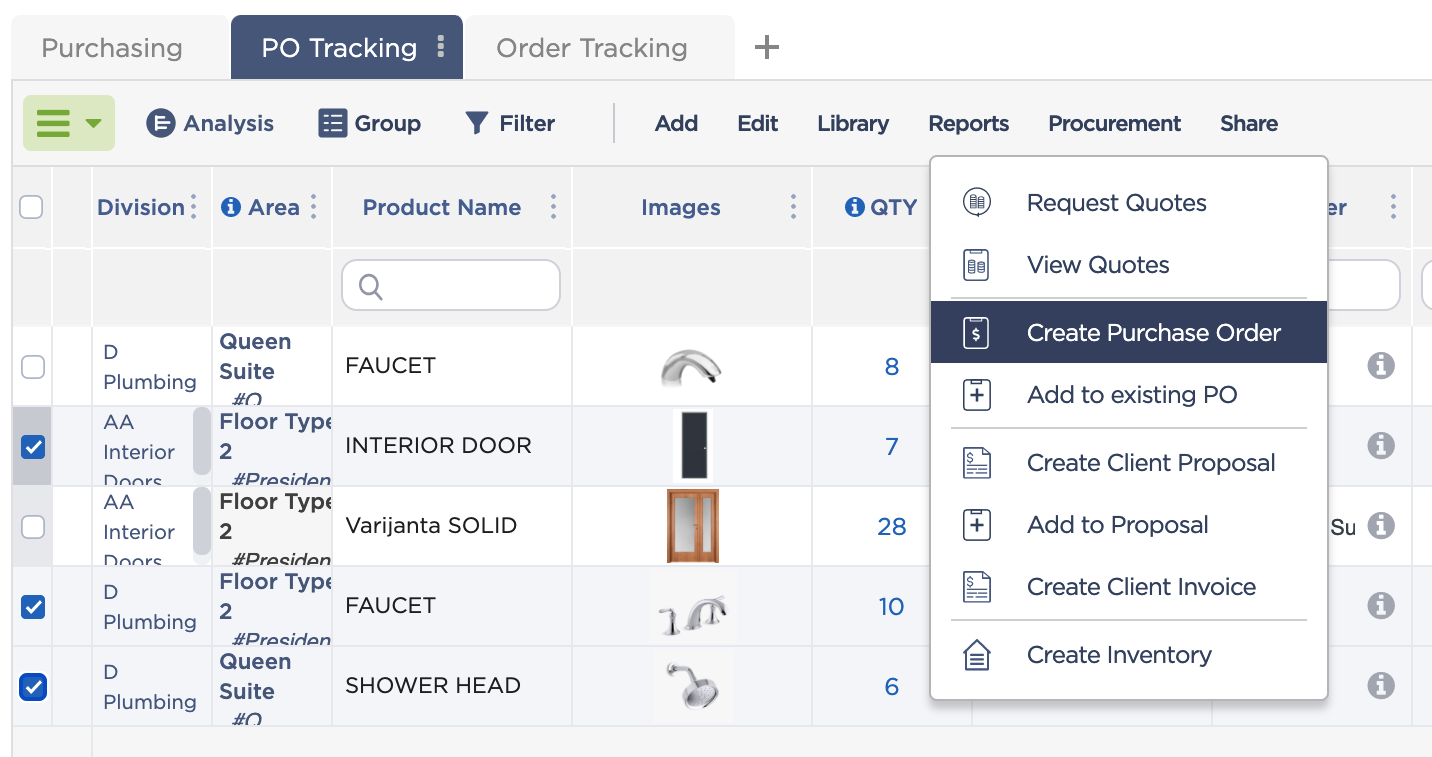 Simply select items from the spec sheet and click a procurement document.
They can do this so quickly, finalized proposals are sent to clients in 4 days or less.
On the other hand, their centralized digital materials library is how they're able to find the right products in seconds, simply by applying filters.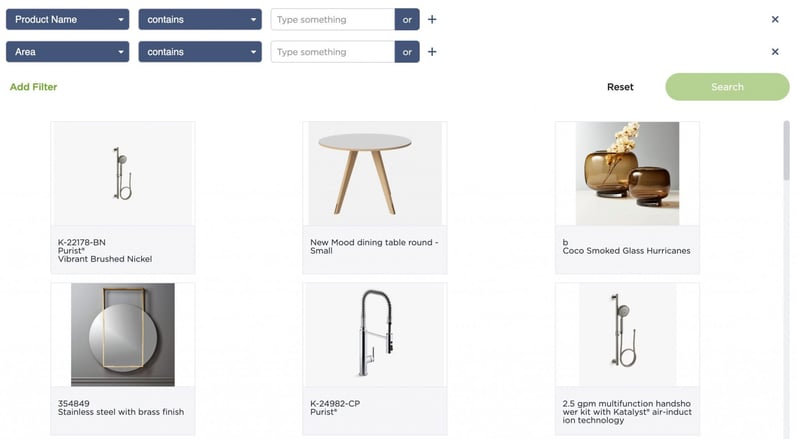 They Create Proposals and Tender Packages in Hours
JS Associates is a lighting wholesaler in the United States.
So you know how we said Akiva Projects is able to submit client proposals in 4 days? JS Associates creates proposals and tender packages in a matter of hours. In fact, their super-efficient workflow is what helped their firm become very competitive in a highly saturated market.
Like the other firms, JS Associates also uses their digital materials library for centralized data management, inventory tracking, and project coordination.
Specify, procure, and manage product data at scale. Take on bigger projects with confidence and grow your firm with Fohlio. Schedule a demo or book a consultation with one of our account managers to explore these features today.
Featured image: Studio Munge.
---
Also published on Medium.
Your email address will not be published. Required fields are marked *