3 Ways to Reduce Student Housing Design Costs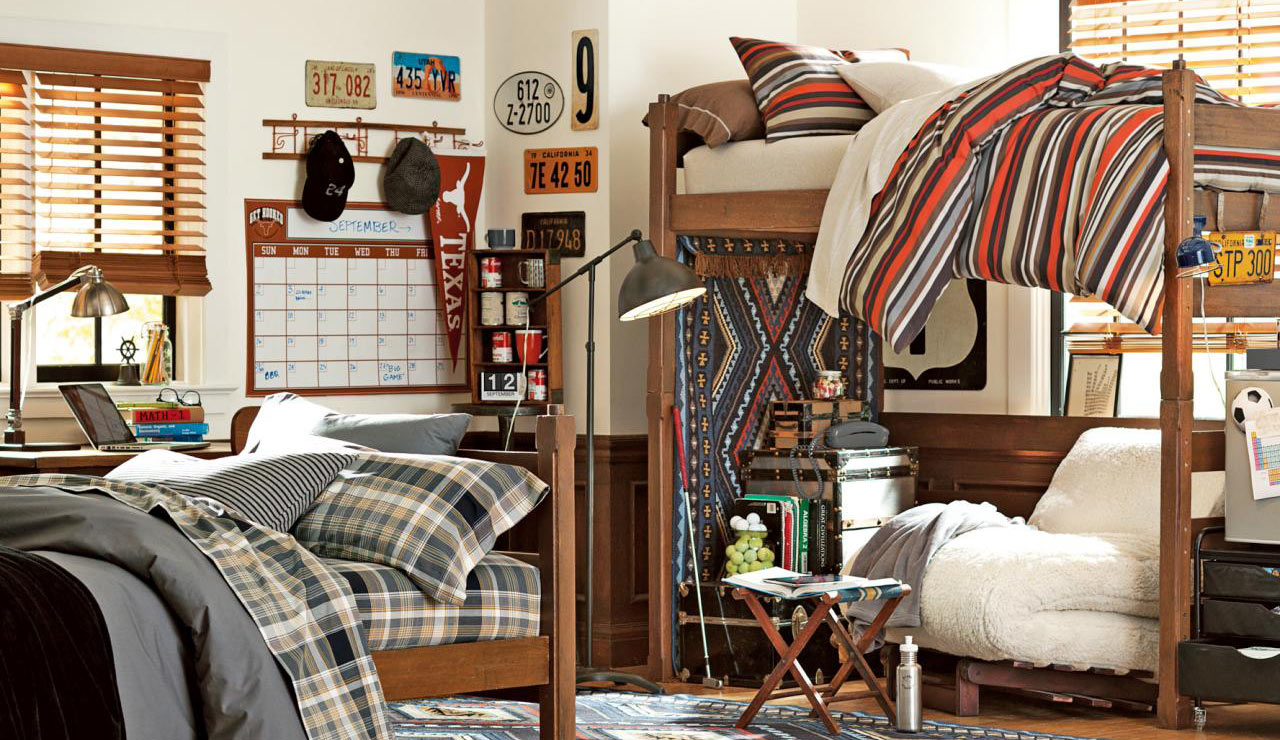 Constructing cost-effective student housing is a challenge during the best of times.
But when universities and colleges increase competition — creating better common areas that foster a sense of community, balancing living and learning — there's more pressure to be creative with budgeting.
The answer lies in improving your processes as a design firm.
Here are three ways you can reduce costs in student housing design without having to compromise vision or quality.
3 Ways to Reduce Student Housing Design Costs
1. Increase Product Data Visibility
Dawn (not her real name), researches products for architecture firms in the New England region. One of her current projects is selecting furniture alternatives for public schools.
"They wanted us to do research and find them better alternatives to what they were already using," she says. "They sent me about 50 examples of furniture they typically purchase for elementary to high school."
Dawn doesn't have issues finding options, but she does have concerns with the huge amount of data involved.
"We need probably 10 separate pieces of information for each of the 50 current products and the 50 alternatives, and then somehow put it together into an understandable document that we can then turn into a presentation so they can make their choices," she explains.
That information includes images, certifications, price, warranties, and more — disparate pieces of data that need to somehow all be managed together and arranged into a presentation, but without taking several days.
Using the Fohlio web clipper, copying and pasting product data in spreadsheets is a thing of the past. Dawn's team can also collect as much data as they need on each product without worrying about information overload.

Finding specific products is also faster with advanced search filters that let them narrow down options according to different requirements.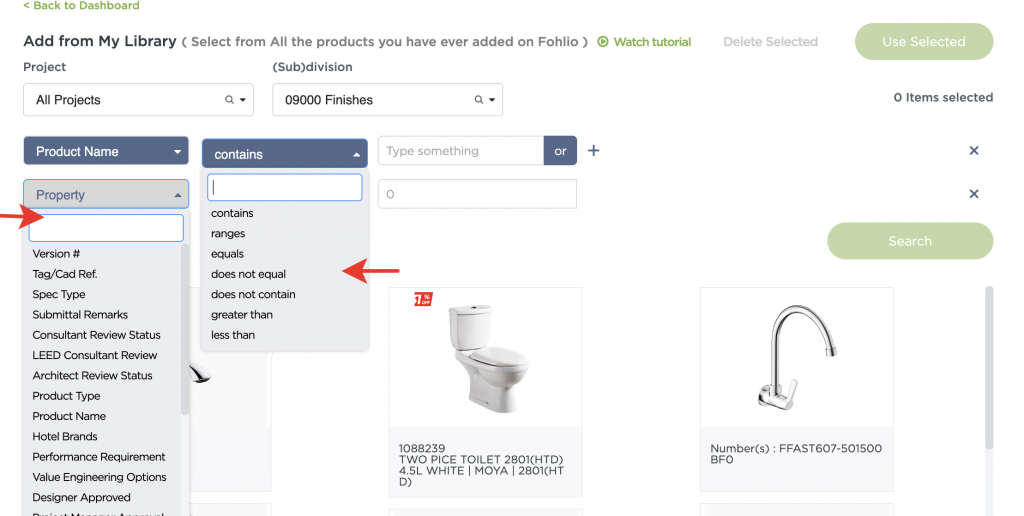 Lastly, putting together a presentation with only the necessary data (or with all the necessary data) is as simple as selecting which columns to include.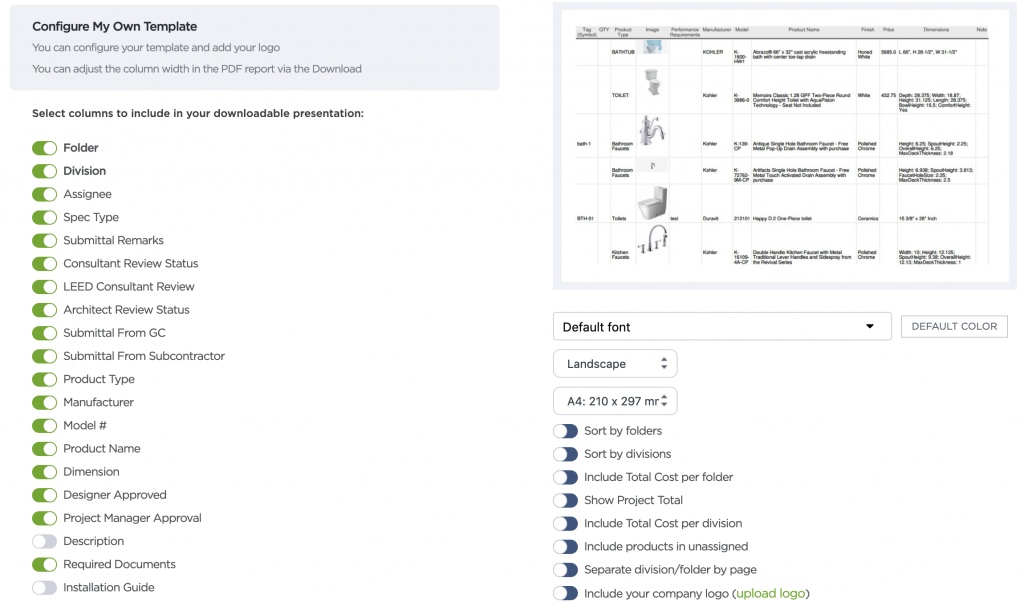 2. Collaborate Better
Student housing is not a 2-person project. Not only do you have to deal with massive amounts of data, you also have to manage all the team members involved, not to mention external collaborators like vendors.
John, the facilities management director of a university on the West Coast, works with both the design team and suppliers.
While the design team specifies whatever products are visually important to the design, John's engineering team supplements their work with technical requirements: anything that is behind the wall.
They've set up different workflow templates so that every member of the team can work in the same platform. The result: All their data is in one place, and accessing information needed by either team is easy.

John has also set up controls that allow the design team to see the data that the engineering team has put together for reference, but without allowing the designers to edit the information.
It's a system that goes both ways, ensuring that the appropriate team members have access to necessary data, while also reducing the chances of accidental edits.
The same principle applies to suppliers: They are provided limited access that allows them to see data like product names, pictures, and quantities. They are also provided columns where they can upload prices and proposals.
3. Unlock Discounts With Better Procurement Practices
Student housing comes with bulk purchases of many products in large multiples. That alone often entitles you to a discount, but there are actually more ways you can obtain better pricing.
Cost analysis gives you insight into which products or suppliers you spend the most money on. This is information that you can leverage in negotiating better contracts.
Having this visibility also allows you to put together bulk purchases of different products from the same supplier, which can help you get even bigger discounts.
Spend analytics, automated cost estimation, and keeping an eye on budget spent vs. budget remaining all help keep payments on time, which never hurts when you're trying to create and maintain good relationships with your suppliers.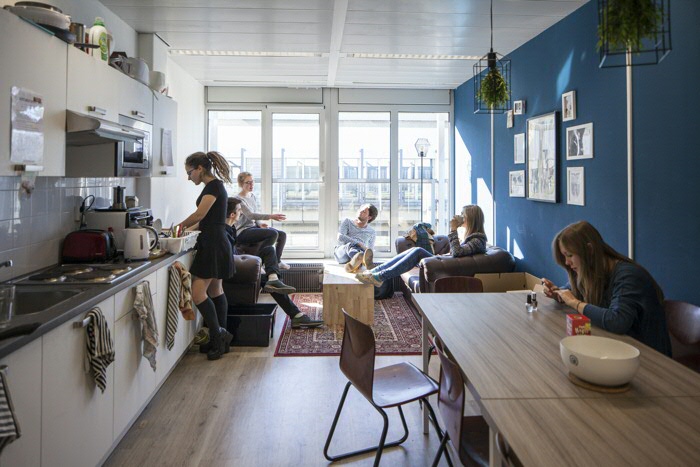 Standardize data, processes, and workflows with Fohlio. Specify faster, manage all types of data, automate cost estimation, and more. Book a demo to see how Fohlio can help improve your firm's efficiency.
Expore Fohlio
Learn how to:
Save days of work with faster specification
Create firm-wide design standards
Automate and centralize procurement
Keep your whole team on the same Page
Manage product data
Track budget against cost in real time.
Prepare for asset valuation
Know more
Don't forget to share this post!