5 Ways to Cut Down on Procurement Costs (Upgrading Your Design and Construction Workflows, Part 1)

The actual cost of a product is just one component of procurement costs as a whole. It's also necessary to account for labor, delays, and errors.
And even though a few extra hours here and there seem like nothing compared to the bulk of what you're spending on, they add up. It's not just your procurement team' overtime pay, either.
Products arriving late means hours your subcontractors are getting paid for not working, plus the additional time and a half for overtime and weekends.
Vendor invoices can also change at the last minute — and if you can't reconcile them with your purchase orders, you may end up having to take a hit on the additional costs.
Here are 5 ways you can reduce your procurement costs — including product price!
1. Stay on top of PO statuses and revisions.
Working on a large hotel or hospital likely means you have a few hundred purchase orders active at any given time, so it's just too easy to overlook a few. Color-coded trackers are a good way to keep tabs on what's been approved by your purchasing manager or what's already been received in your warehouse.
Writing out a purchase order might as well be jotting down a list of groceries on the back of an envelope: You're always going to have to throw it out. Some costs are never truly final until you receive an invoice, so it's important to have the ability to match the two. Otherwise, you'll either have to absorb the difference or go back to your client for more money, neither of which is ideal.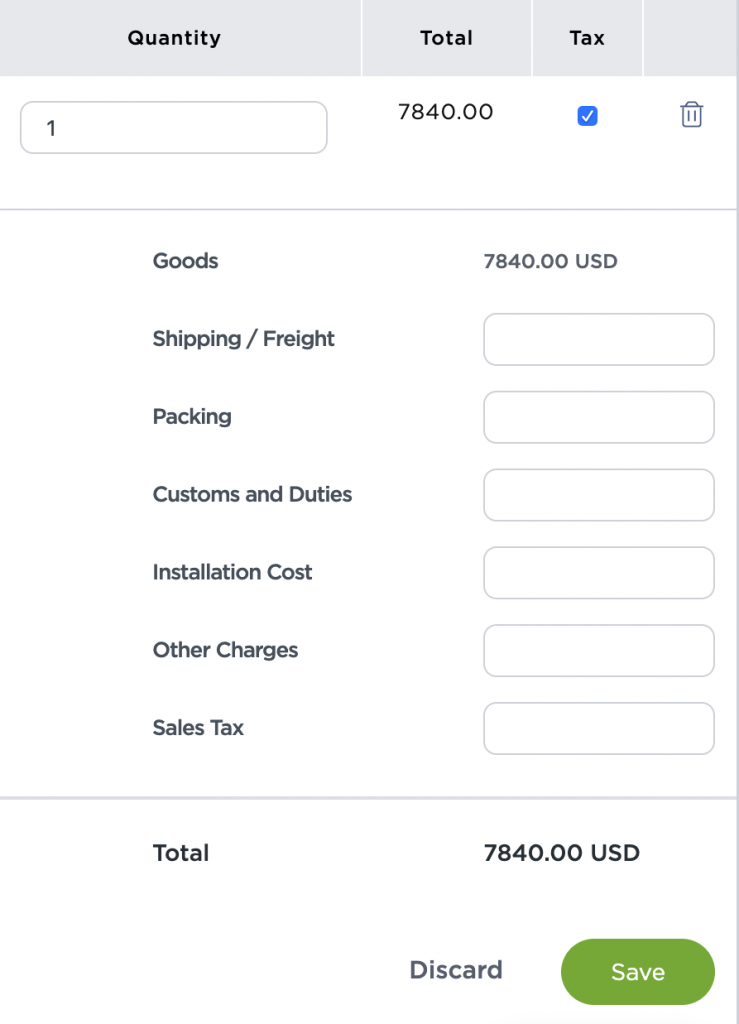 2. Reduce manual and repetitive work.
A $5 million project alone will have thousands of FF&E product entries that are manually typed in. That's outrageous, especially considering the fact that these are being copied over from spec sheets created by designers.
It's not just a massive waste of time, it's also incredibly prone to mistakes: One mistyped model number could mean several days' worth of delay.
Time to upgrade your workflow: Get both your design and procurement teams working within one platform. This way:
Procurement agents can create RFQs and POs straight from spec sheets.
There are much, much fewer errors.
You're laying down easily accessible foundations for your next project: Which vendors gave you the best deals? Which ones delivered late? Which products have been discontinued?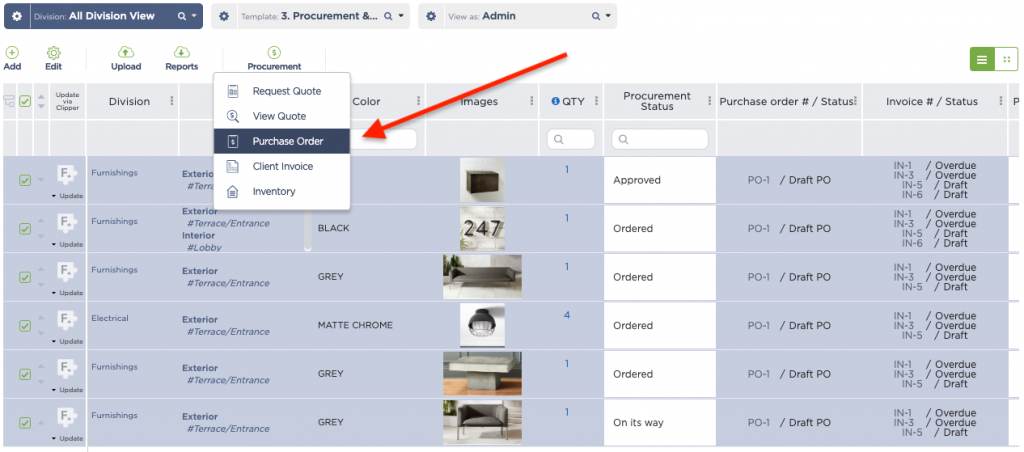 3. Install checks and balances.
Having a fresh pair of eyes on every PO can save you thousands of dollars' worth of mistakes. With Fohlio, you can add an approval process to your procurement workflow.

You'll also be able to see whether a supplier has seen your purchase order without having to email or call them, so follow-ups are easier.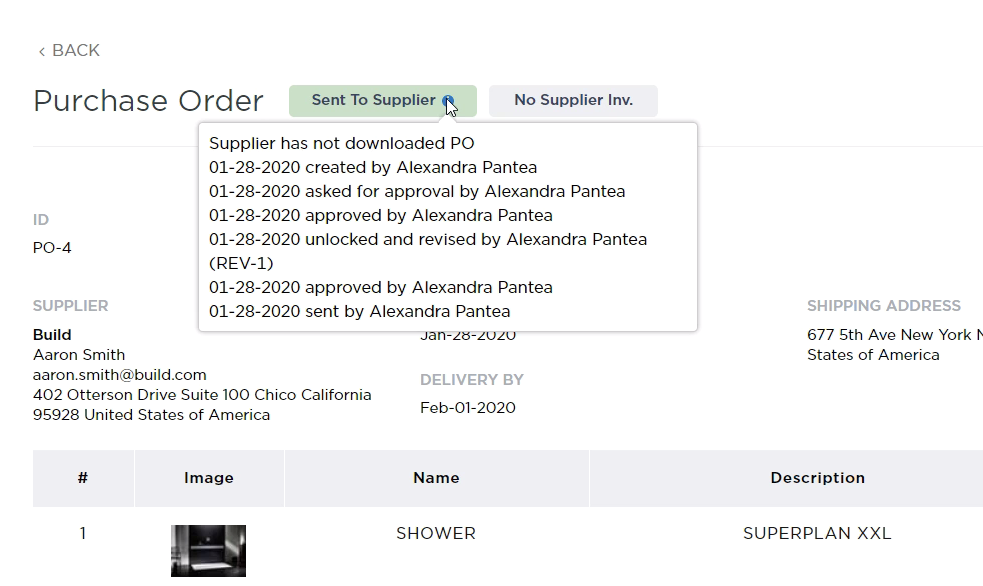 And finally, you can match your suppliers's invoices to your purchase orders. This way, you can quickly see whether they match (and make adjustments if necessary) and whether they've been paid (also helps you stay on top of budgets).

4. Have your entire team work on one platform.
Whenever I ask a prospective client what they use for specification and procurement, I invariably get a sheepish chuckle, a short pause, and then, "Spreadsheets."
Far be it from me to shame anyone for their ingenuity in hacking together solutions where none exist — I know because we have the same problem in the digital marketing industry. In fact, I applaud you.
I also know you've been looking far and wide for a tool that does work, so you no longer have to switch between spreadsheets, DropBox, and an ERP system.
With Fohlio, you can manage all your workflows in one place: From budgeting to spec writing, to client approval, to purchasing, and even all the way to installation.
That's a lot of information in one place, which is good because, like we always preach, you have to be building on existing data all the time. Designers can pass along spec sheets for client approval, procurement agents can create RFQs and POs straight out of spec sheets, and subcontractors can provide installation notes, feedback, and ask questions which the designers and clients can see at a glance.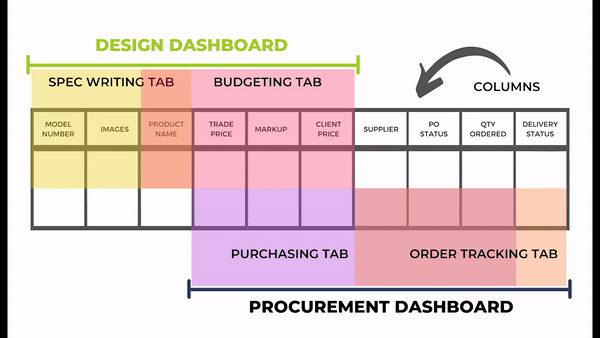 5. Make your vendors do (some of) the work.
We're a big fan of cutting out repetitive work and errors, and this applies to asking suppliers for quotes, too.
Here's a quick overview of how that works on Fohlio: Select the items you want quotes for, send them directly to vendors, and have competing vendors type in their bids. All while you sit back and watch (or, more realistically, attend to other aspects of the build).
Then you compare all the bids at a glance, pick the winning price, and send in a purchase order. All in Fohlio, as well.
If you're concerned about keeping sensitive information secret or not letting vendors see each other's bids, don't be: You have granular access over who can see or edit any of the parts of your project.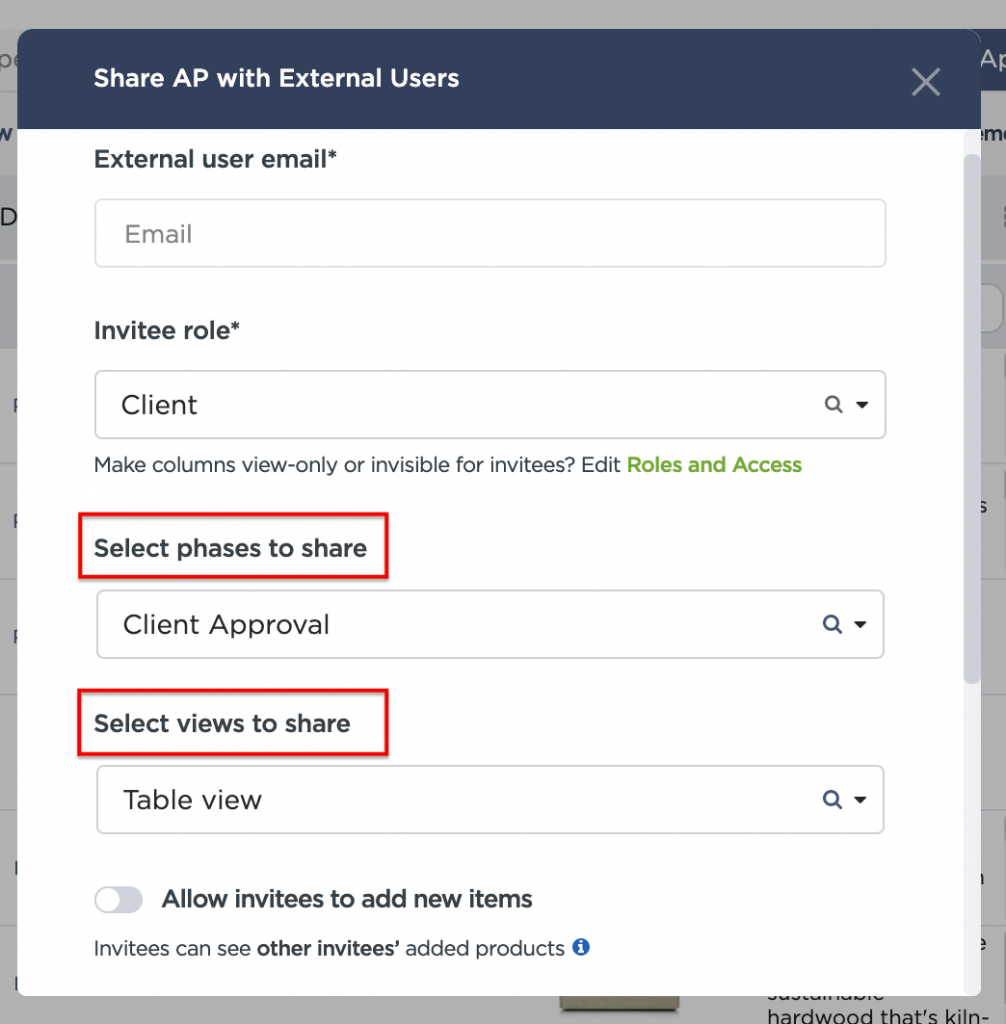 Fohlio helps you specify, procure, and more on one platform: Collaborations are easy and workflows are much more efficient than ever before! Get your free trial today — so you can design and build more profitable projects.
Expore Fohlio
Learn how to:
Save days of work with faster specification
Create firm-wide design standards
Automate and centralize procurement
Keep your whole team on the same Page
Manage product data
Track budget against cost in real time.
Prepare for asset valuation
Know more
Don't forget to share this post!