Don't Waste a Good Crisis: 4 Workflow Upgrades For Enterprise Design Firms and Branded Properties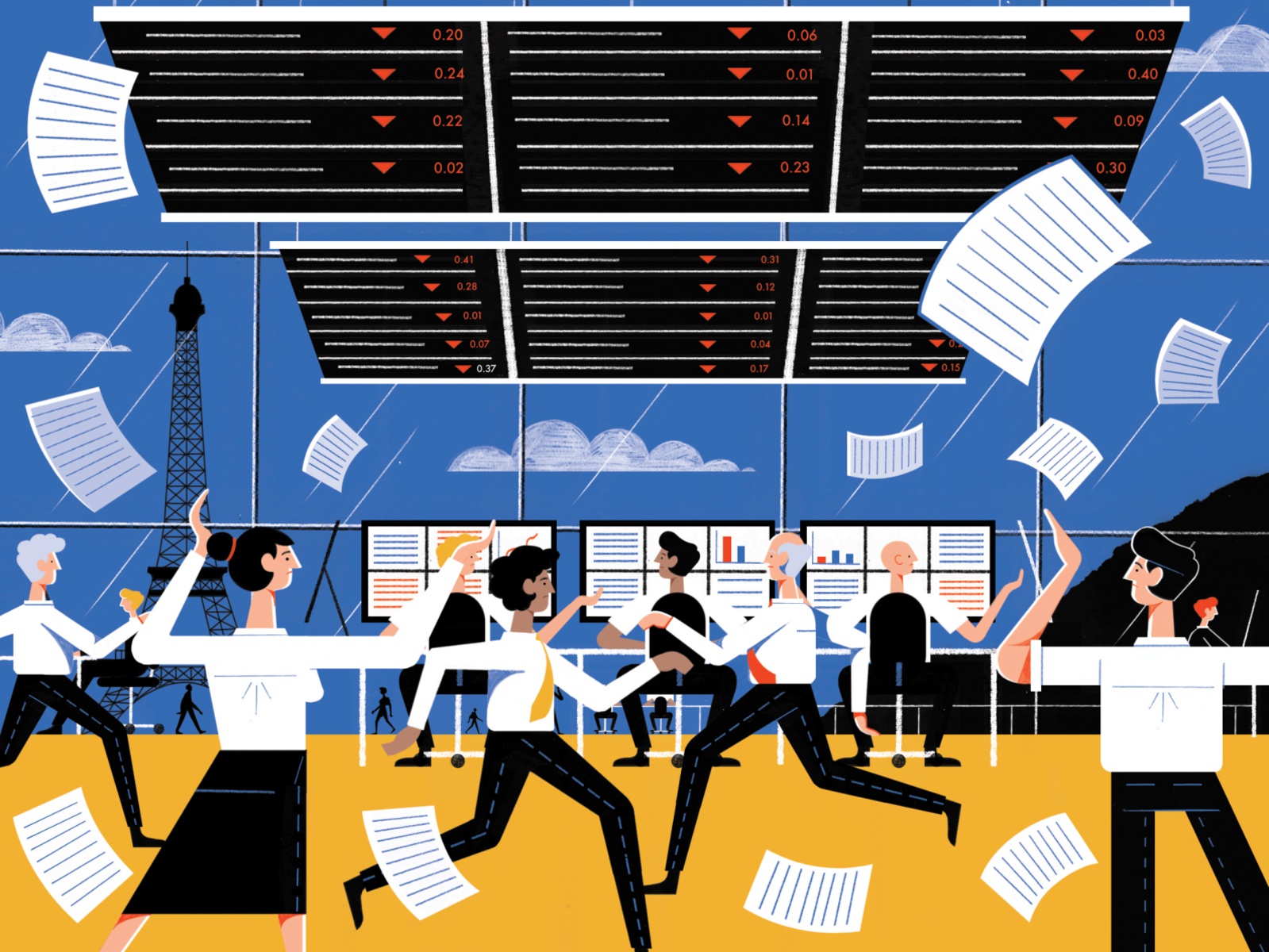 With the entire world on lockdown, business has slowed to a crawl for most of the design and construction industry. And while that's never desirable, it might not be a completely terrible thing, either.
In fact, it's probably the best time to assess and upgrade your design workflows.
It's also an especially good opportunity for branded properties to scale up on maintenance, renovation, and new build workflows.
Here are 4 ways you can make your design and construction processes more efficient — so you're ready to hit the ground running when recovery comes around.
1. Make it easier to create and update design standards.
Designing branded properties like hotels, dental clinics, and senior housing means a lot of repetition, but not so much that it's essentially a copy-and-paste operation.
Adhering to a brand's design guidelines means staying within certain parameters: a color palette, a collection of seating furniture, and lighting fixtures. In other words, you need design standards that will guide decisions for renovation or new build FF&E.
Read: 8 Ways to Manage FF&E Specification and Procurement Costs
Thing is, putting together a design document like this typically means combing through thousands of items in a spreadsheet, matching them with images in a Dropbox, and then copying and pasting the whole lot into another document.
There are way too many hours spent and opportunities to make mistakes.
Not only that, but updating them is a hassle: You'll be staring at stale design standards much too soon after building them.
Working off of a digital materials library eliminates a lot of that. Having a custom database means having the ability to add tags to brand-approved products, so that generating a design standard takes just a few minutes of filtering, and then you're off to the races (or printers).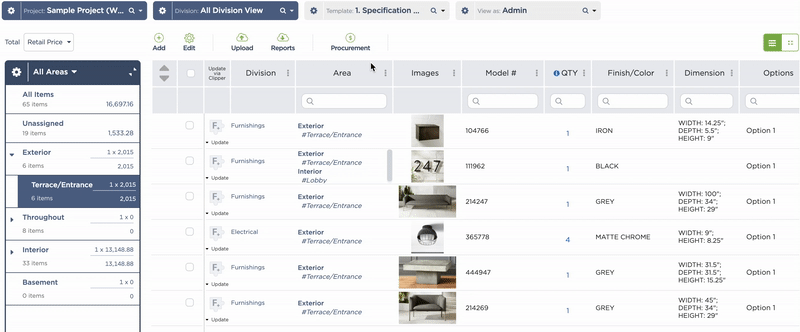 2. Create product catalogues in minutes.
Now, here's where we take the idea of design standards and expand their usefulness to other situations.
Read: 3 Ways to Build Specbooks and Finish Schedules Faster
Imagine trying to build a Platinum LEED-certified apartment complex. You'll need to sort through the materials in your library to find high-efficiency toilets, high-efficiency HVAC systems, and perhaps some lighting with daylight-responsive controls.
Or how about an assisted-living community with strict technical requirements like toilets with seat risers, medication dispensers equipped with alarms, or devices that monitor activity, temperature, and humidity?
Or, let's pull an example from a more recent situation: Perhaps you're building a model room for a hotel. You need to present product options that aren't sourced from pandemic-stricken countries, because your vendors from there still unable to guarantee on-time delivery.
Creating product catalogues based on whatever categories you need is, again, much easier with a digital materials library.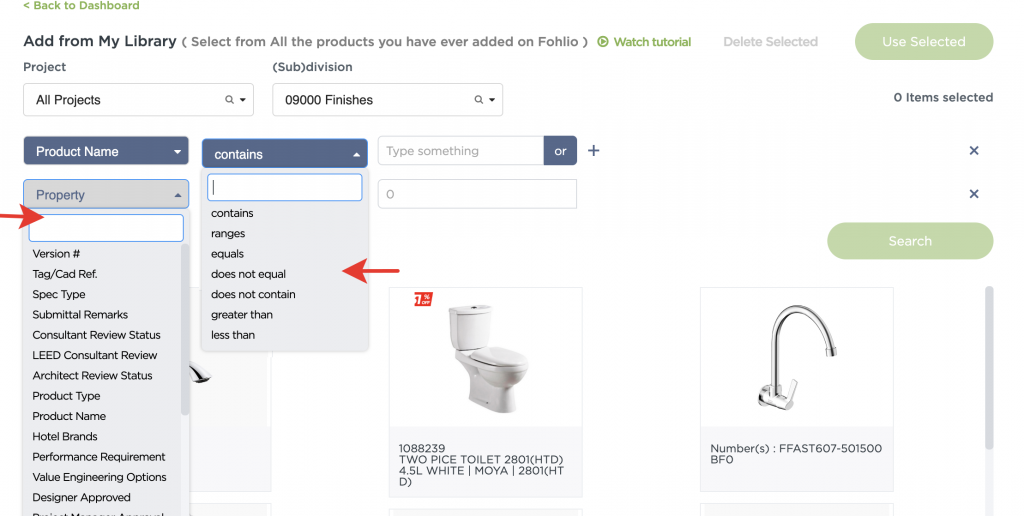 3. Make it easy to maintain property value.
Closing out a project is only the beginning for property owners. In order to make an investment last for the decades to come, prompt repairs, replacements, and maintenance are crucial.
It's not just for the physical upkeep, either: When a property is always in tip-top shape, its tenants, guests, and patients have high satisfaction. This builds reputation over time, increases in value, and brings in maximum return.
Quickly replacing stained carpeting, repainting walls, and replacing broken fixtures necessitate an ability to source these items fast, whether pulling them out from a stockpile or purchasing them.
Either way, having the necessary information at your fingertips is crucial. A comprehensive document with product names, images, where they're from, and how much they cost is a good start. The bigger the project, of course, the more important it is that it's also easily searchable.
Another reason it's important to keep track of assets is because you'll want to make it easy to calculate and budget for FF&E depreciation, and track the value of the entirety of the property's parts over time.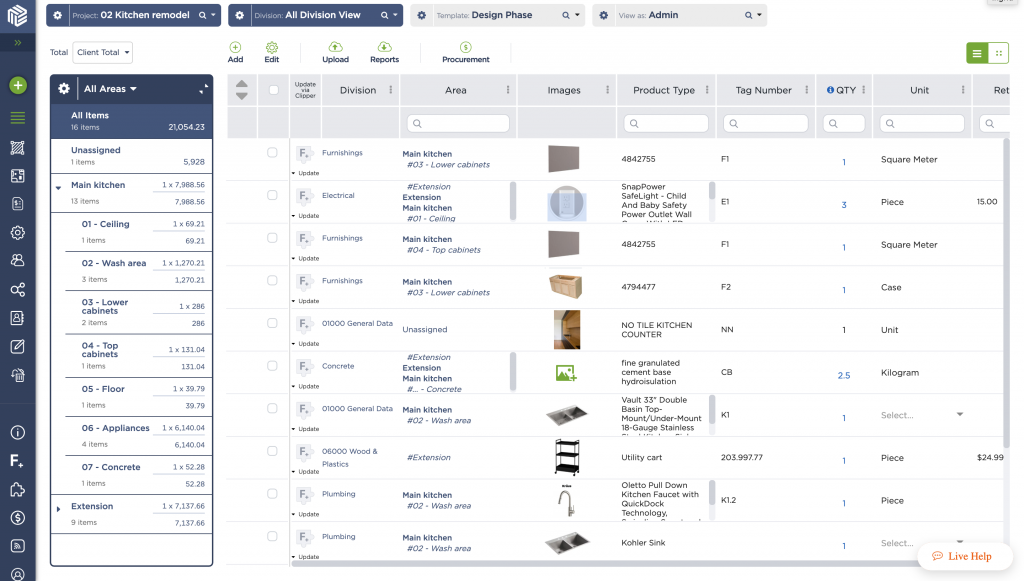 4. Make collaboration more seamless — from anywhere in the world.
Here's a common irony for large teams, whether you're an architecture firm or an international branded property: You have the breadth and depth of knowledge to make you a leader in your field, but as that pool of information grows, the harder it becomes to manage, let alone take advantage of.
Read: Have More Control and Flexibility Over What You Share With External Collaborators
Uniformity of data and being in the cloud solve these issues in a number of ways.
First, you get better visibility across all your projects or properties. This makes it easier to spot trends, patterns, best practices, usage volumes, and more kinds of similar data.
Second, it's like crowdsourcing, but more effective. Are you rushing to finish a spec book but can't force yourself to give up sleep for three days straight? Your teammates in other timezones can take over while you recharge. Are you looking for a specific product or an acceptable equivalent that's not available in your area? Maybe a co-worker in a different country can find it.
Read: 4 Ways to Make Telecommuting Work for Your Firm
The more you're able to harness the data available to you, the easier it is to re-specify products faster, estimate budgets more accurately, and find leverage that helps you get better deals from suppliers.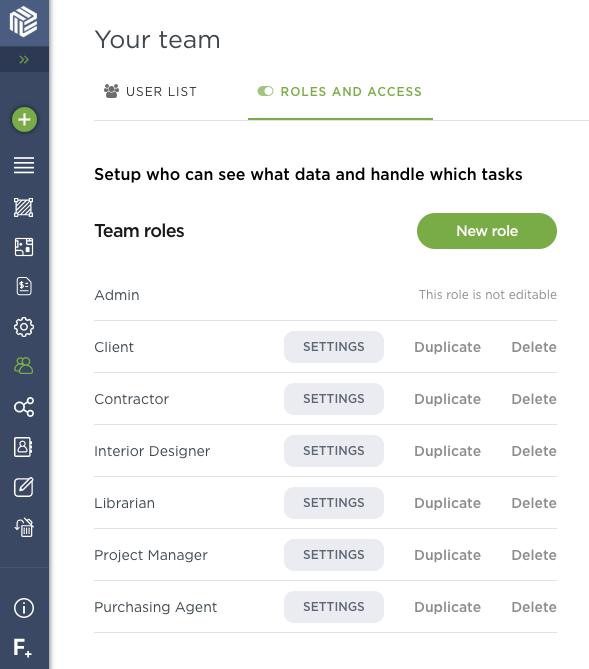 Fohlio helps you specify, procure, and more on one platform: Collaborations are easy and workflows are much more efficient than ever before! Get your free trial today — so you can design and build more profitable projects.
Featured image by Michael Driver.
Expore Fohlio
Learn how to:
Save days of work with faster specification
Create firm-wide design standards
Automate and centralize procurement
Keep your whole team on the same Page
Manage product data
Track budget against cost in real time.
Prepare for asset valuation
Know more
Don't forget to share this post!