How to Lower Building Maintenance Costs With Product Information Management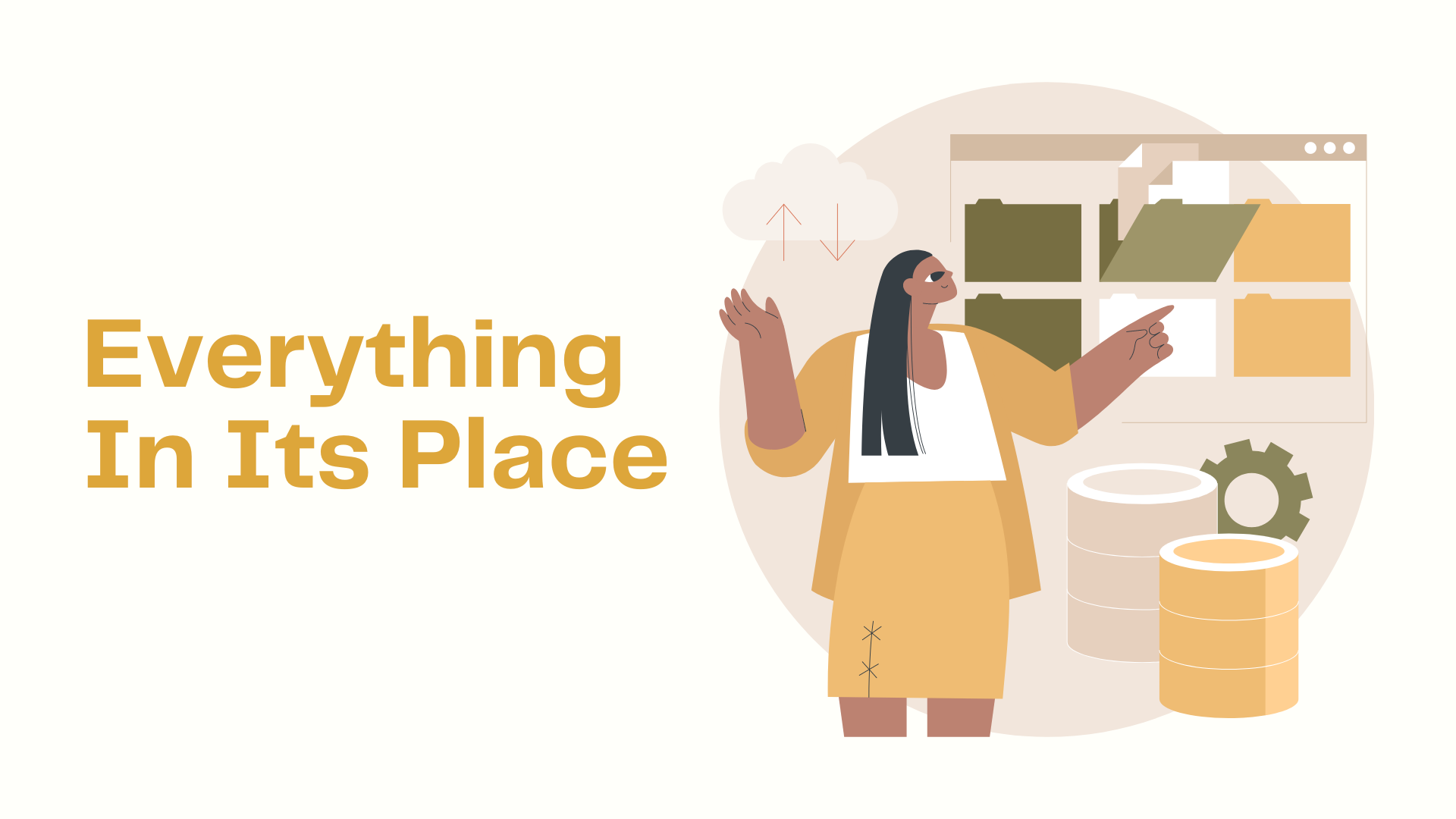 Specify, procure, and manage product data at scale. Take on bigger projects with confidence and grow your firm with Fohlio. Schedule a demo or book a consultation with one of our account managers to explore these features today.
Evelyn Long is a writer, editor and the co-founder of Renovated, a web magazine covering real estate and construction trends. Her work has been published by the Building Performance Association, the National Association of REALTORS® and other industry voices.
Businesses and users alike generate massive amounts of data every single day. In 2020, each person created 1.7 MB of data each second. That's millions of tweets and billions of emails sent daily. Most of this information is raw bits and bytes, not something anyone can turn into actionable information. Still, a good portion of it could become a valuable tool — as long as it's managed effectively.
This information can be applied to many purposes, including building maintenance. Here's how data management can streamline operations and lower costs.
Keeping Track of Serial Numbers
The average commercial space is full of devices and tools designed to keep things running smoothly. These would all work similarly in an ideal world, but things don't always go as planned. Items break, either through regular use or malice, and when they do, replacing them becomes a time-consuming challenge.
Instead of collecting the necessary information from the machine and then heading to the office to place an order, proper product information management puts everything at your fingertips. It provides the precise serial number, location, and necessary dimensions without people needing to break out a tape measure. This simple application of data management can save time and money, as well as prevent incorrect orders that could lead to more wasted time.

Product Information Management Fosters Standardization
One of the most overlooked benefits of product information management in business operations is the ability to focus on standardization. Construction of a new building requires several contractors, each with their own specializations and material sources. Ideally, these will mesh to create a cohesive whole, but keeping track of different manufacturers can make building maintenance challenging.
Data management might not eliminate the broad reliance on multiple manufacturers, but it can help prevent metaphorical wires from getting crossed. This makes it easier to create a standardized environment. In turn, this keeps replacement pieces on hand without taking over an entire storage room to accommodate all manufacturers that worked on the building.
This can be especially useful in highrises in various states of development or in multibuilding campuses that weren't all constructed at the same time.
Product Information Management Reduces Maintenance Response Times
Even a skilled maintenance crew often won't be able to manage all of a building's needs. Most companies don't keep HVAC-certified specialists on hand because system upkeep is usually infrequent. If something does go wrong, it becomes the maintenance department's responsibility to contact the manufacturer or a certified repair technician.
This requires sending someone to the malfunctioning device to collect identifying information like model and serial numbers — all information that the manufacturer or repair crew will request when they make their appointment.
Product information management — and a digital materials library — gives you all that information at the tips of your fingers, as well as maintenance records. It can be valuable to know when something was last worked on or the last filter change took place. This sort of in-house upkeep could also impact whether or not something is covered by warranty if it fails after proper maintenance procedures.

Track and Accommodate Necessary Changes
The COVID-19 pandemic changed how most people approach indoor spaces, especially when spending long periods within. In 2020, companies deemed nonessential were required to close their doors. When they were allowed to reopen, many were restricted to 40% capacity or less to improve social distancing and make it easier to prevent the spread of the virus.
Accommodating these changes can be challenging, especially moving into 2022 and contending with the omicron variant. Big structures that accommodate various companies, each with its own list of employees, could find it particularly difficult to maintain these occupancy restrictions.
Product information management that works with each business can help maintenance crews keep track of the structure's population at any given time, making it easier to adjust to any sudden changes in COVID protocol.
Additionally, an ongoing adjustment in the face of the pandemic is the stress of materials shortages and supply chain disruptions. Procuring necessary materials to keep a construction or design project moving has been harder in the past two years thanks to global trends and shake ups.
Fohlio allows teams to scale their specification and procurement operations and become more agile — because the tool allows facilities management to pre-negotiate with various suppliers, it becomes easier to set alternative options.
Product Information Management Supports Building Automation and Predictive Maintenance
Automation and the Internet of Things are becoming a regular part of building operations. These smart devices can manage everything from thermostats to lighting and power usage, optimizing the structure and making it more energy-efficient. The sensors that facilitate this sort of automation can also collect data about the state of each device and if it's demonstrating symptoms of failure.
Data management paired with a machine learning system can even predict when a particular component or device might fail or require maintenance before displaying symptoms. Machine learning programs can work through the massive amount of information generated by building automation systems, identifying patterns people might miss. It can give maintenance crews the ability to work proactively rather than reactively.

Looking Toward the Future of Data Management
Data management might at first seem a bit over-the-top for the average maintenance crew, but it will swiftly become an invaluable tool. Those that haven't begun to adopt these tools should consider setting up a system before buildings are overwhelmed with maintenance requests.
Specify, procure, and manage product data at scale. Take on bigger projects with confidence and grow your firm with Fohlio. Schedule a demo or book a consultation with one of our account managers to explore these features today.
Expore Fohlio
Learn how to:
Save days of work with faster specification
Create firm-wide design standards
Automate and centralize procurement
Keep your whole team on the same Page
Manage product data
Track budget against cost in real time.
Prepare for asset valuation
Know more
Don't forget to share this post!