Could Machine Learning Be The Future of Construction Project Management?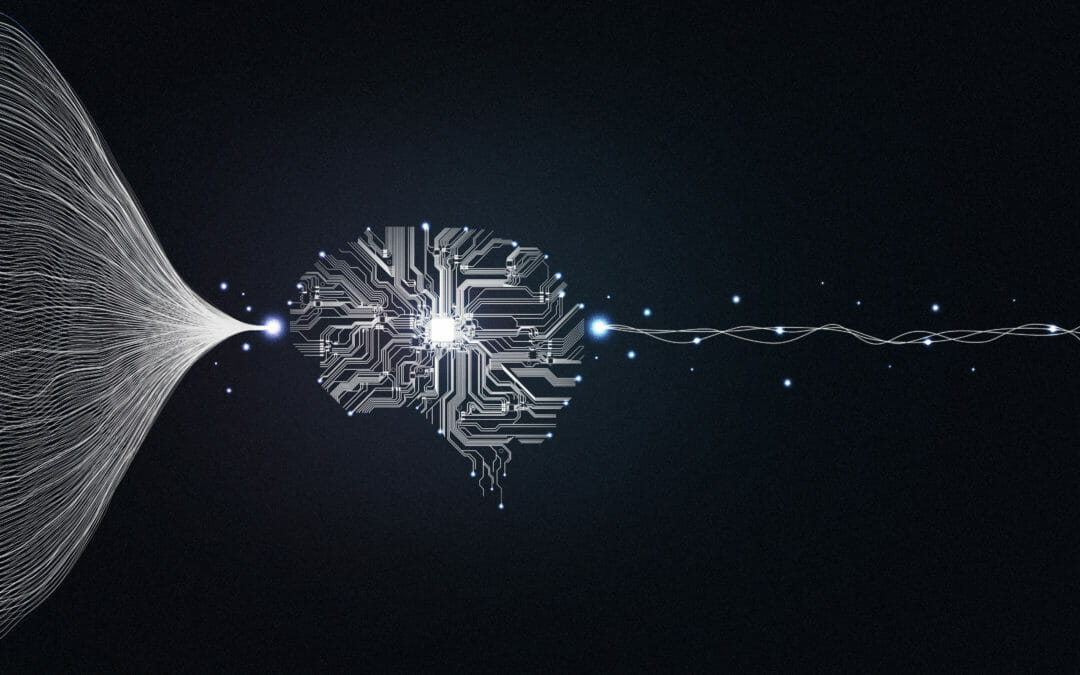 Manage FF&E specification, procurement, and product data at scale. Take on bigger projects with confidence and grow your firm with Fohlio. Schedule a demo or book a consultation with one of our account managers to explore these features today.
When you speak with project managers often enough, you become familiar with their day-to-day struggles. Here's Esteban Reichberg, an award-winning architect in New York City, talking about their department of buildings' efforts to go completely digital.
"I think they just went with PDFs, like ultimately you just upload a PDF and that is the fastest way kind of like the Google book project, take a picture of it. The data isn't allocated to columns and rows. The way you were filling a form, that data gets relegated into its proper containers, right? So that doesn't happen when you have a PDF."
There's also the fact that it's so hard to for architects, contractors, suppliers, and other stakeholders to work together.
Learn more: How to Keep Your Whole Team on the Same Page, From Specification to Construction
Learn more: 6 Ways You Can Improve Architecture Project Management With Workflow Templates
"A contractor has different priorities from an architect. So do the specifier, manufacturer, vendor, and designer. So you have competing priorities among people, which is why they currently use different systems and platforms. There's different approaches as well to design," Esteban says.
It's not just that different stakeholders use different platforms, either. It's that these different platforms don't work or "speak" with each other.
So what happens? You encounter scenarios like the one with a hotel developer that we spoke with months ago. Let's call him Andrew.
According to Andrew, each of his projects will usually have two to six million dollars' worth of FF&E procurement, with two hundred to three hundred purchase orders manually put together. Okay, not ideal, but still par for the course in the AEC industry.
If you think that's labor-intensive, though, then just listen to this: Andrew's procurement team still has to manually enter and re-enter data like specifications, vendors, and quantities into purchase orders, because they receive that information in so many different formats, like PDF and Excel.
That's just one scenario, and a partial cause for this scenario being the way it is, is because the design process is outsourced.
But even within architecture firms, it's common to find interior designers working on SketchUp and architects on Revit, not to mention the procurement team working with different suppliers to ask for quotes, comparing them, and then sending purchase orders.
Stop me if you've heard this before, but the AEC industry is pretty fragmented. According to a twenty-sixteen report by management consulting firm McKinsey and Company, construction projects typically take 20 percent longer to finish than scheduled and are up to eighty percent over budget, frequently resulting in litigation.
Construction, which encompasses real estate, infrastructure, and industrial structures, is the largest industry in the global economy, accounting for 13 percent of the world's GDP — and it's ripe for a disruption.
In fact, this need for change is exactly why the New York department of buildings wanted to go fully online. It's not easy, though. Remember when Esteban mentioned data being relegated to its proper containers? "One would think that you would have forms, fill in fields of information, click check boxes, have radio buttons that apply yes, no, maybe so. But when you have a rigid structure or framework that people have to abide by, the harder it is, actually the more inflexible it is, even if it automates who gets the information from physical to digital quicker."
Which is why they basically ended up scanning PDFs.
The good news is that the technology for taking these analogue bits of information, interpreting them, and then classifying them, already exists. "Funny, cause I just was dealing with this because this is totally random, but I got a business card app that scans business cards because I have so many and I found that they're all subpar in that they take a picture of a business card and they don't know which phone number is the office, the fax, which address, how did the address breaks down because you want the zip code in one field and the street number. So they can't create a contact that's very accurate."
You can find another example of this technology in the Amazon mobile app. In the payments section, you can basically take a picture of your credit card, and Amazon stores the information so you can use it in the future. Look ma, no typing!
Interestingly, a software developer in India is also already working on solving this problem. Ashwani Jha is building what he calls the ultimate database, and he calls it Dot D. "So basically our solution is having structured information (added) into our database. It's all about connecting the information from different groups of people who are involved in the entire process of design construct and operate at different lifecycle stages."
It's not just about building a database, though. The secret sauce, so to speak, is all about how information goes into the database.
Learn more: How to Get Started With Common Data Environment (CDE) for BIM
"So basically it's a question of understanding different standards and engineering data to build everything and connect all the pieces of information into one database. So if you start building a database on a project, slowly, what will happen is, more and more number of products will have a database. If we start refining this process and building a database, then in the future, when we have a new project, we can inherit the knowledge from previous projects and build the database very quickly for any new project. So there can be a lot of things that can be automated," Ashwani says.
Automated. You heard that right. Ultimately, what Ashwani wants to do is teach a database to recognize different types of information and learn to validate them.
Imagine a client coming to you with a sheaf of papers describing their project's requirements. You plug this information into your own system, aligning it with your own formats and nomenclature. It's all done manually, but the in future, that could change. "it validates that information. And if they putting the wrong data, it predicts the right information and structured it as per the ISO."
Learn more: More Flexibility in Adding and Arranging Products
ISO, of course, refers to the International Organization for Standardization. Basically, what the ISO does is issue guidelines that make it possible for different industries in different countries to work together.
These guidelines are a cornerstone of Ashwani's project. "If you do not align the database to the international standard, then your current product database may not talk to some other database," Ashwani says.
"So if you have the person who is developing the construction program sitting in the UK, and then there is a modeling team who is basically developing the models and they are sitting in India. And these two are two different companies. And there is a very difficult way in which you can marry these two information. And that's where I think DotD can help in future by having rules for improved collaboration."
It's an exciting idea, and it just seems to make sense. So you have to wonder: Why is it not the norm? Esteban explains.
"The metric and Imperial system is the biggest example I always hear. We tried to go metric, I think, under Jimmy Carter in the seventies and failed. But could you imagine if we had been able to get on the same page with the rest of the planet? This is just one conflict of standardization, which produces a lot of extra work by the way, for material manufacturers.
"You'd want a huge effort. So you'd want some sort of standardization to result in some profound evolution as opposed to dedicating so much energy into it. I know that in design people are often writing standards, design standards, and yes, sometimes they're adopted federally. Like the Americans with disabilities act, ADA is important and sometimes they're completely brushed under the table.
"For something as complex as construction and design, I think it's just the human relationship. I don't know how you capture relationships online."
Specify, procure, and manage product data at scale. Take on bigger projects with confidence and grow your firm with Fohlio. Schedule a demo or book a consultation with one of our account managers to explore these features today.
Expore Fohlio
Learn how to:
Save days of work with faster specification
Create firm-wide design standards
Automate and centralize procurement
Keep your whole team on the same Page
Manage product data
Track budget against cost in real time.
Prepare for asset valuation
Know more
Don't forget to share this post!