Six Steps to Sustainability: Transform Your Space with WorldGBC's Health & Wellbeing Framework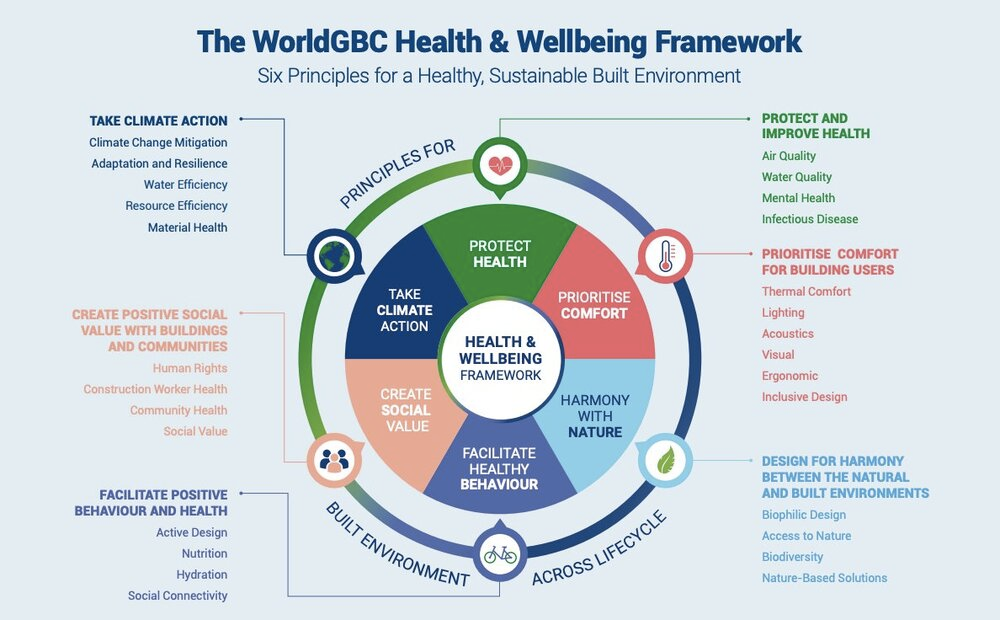 This model from the World Green Building Council isn't a certification for healthy or green buildings. Instead, it's a framework that considers both. It's practical, user-friendly, and up-to-date with industry trends - we love it!
But how does it promote health and well-being exactly? And how can it help sustainable development in real estate? We'll break it down section by section within the sustainability health and wellbeing framework.
It's not just for residential developments - workplace health projects and employee wellbeing initiatives can benefit from this framework too. If you want to implement well-being strategies in your organization, this is an excellent starting point.
Based on the latest research from global experts in health, sustainability, architecture, engineering, and building operations, here is a comprehensive guide that covers best practices for assessing, designing, and operating buildings with the occupant's health in mind: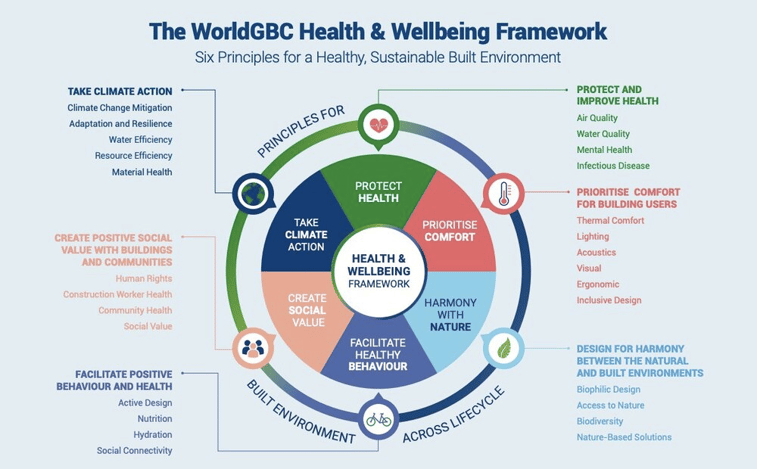 Principle 1: Protect health.
They say that good health comes before good wealth.
And this is exactly what this framework prioritizes at the top of its list.
Under this principle are the following aspects:
Indoor Air Quality: We look at human and public health and should focus on minimizing household pollution from solid and gas fuel combustion, and air pollution from materials like VOCs, and biological contaminants.
Ambient Air Pollution: Building materials, construction processes, and operations contribute to black carbon, carbon emissions, and energy demands.
Water Quality: Access to clean water is essential for living. Test for contaminants, clean communal areas regularly, and implement a water management plan.
Mental & Social Health: Biophilic design, acoustic comfort, communal spaces, nature access, exercise, and post-occupancy surveys support mental and social well-being.
Reduce Transmission of Infectious Diseases: Building sensors, HVAC maintenance, UV lamps, and high-touch surface disinfection prevent the spread of disease.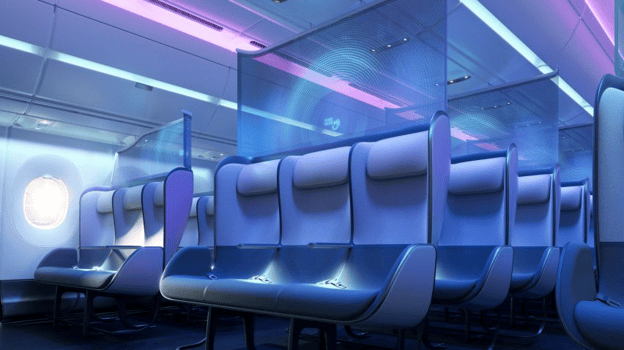 PriestmanGoode has come up with an impressive new concept for the future of aircraft cabin interiors in the post-pandemic era. The redesigned business-and economy-class cabins feature dirt trap-free surfaces and "color psychology" to boost passenger confidence. The Pure Skies project is taking things to the next level by making aircraft cabin interiors future-proof against new pandemics - a major plus for conscientious flyers. Passengers can be easily reassured about the cleanliness of the cabin with color-changing ink on seat fabrics, while seatbacks have been streamlined by removing unhygienic elements like pockets.
Principle 2: Prioritize Comfort
Comfort is critical to creating healthy living spaces. Here are some fundamental aspects to consider when designing a building with occupants' well-being in mind: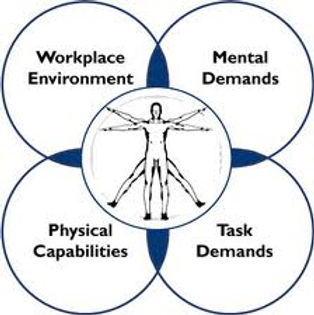 Image taken from the study of people's efficiency in their working environment.
From a philosophical standpoint, think of comfort as the stage where you're able to perform best: it's a place where your skills and vision are maximized. Working within it cuts down on extra movements, saving time. But sometimes challenges require us to step out. That's exactly the kind of experience we want to achieve in creating a space that prioritizes comfort. Here are a couple of practical aspects to consider in creating comfortable spaces:
Thermal Comfort: Ensure comfortable indoor temperatures by using airtight building envelopes, suitable ventilation, thermal massing, solar gain, insulation, and glazing. Retain existing trees and incorporate Passive House design strategies.
Natural and Energy-Efficient Lighting: Maximize natural light while reducing glare. Avoid using glossy finishes and specify light-colored opaque shading systems.
Acoustic Comfort: Incorporate sound-absorbing interior products, sound-masking, and vibration-isolation devices.
Multi-Sensory Comfort: Address olfactory comfort by avoiding unpleasant odors and consider ergonomic furniture and visual stimulation via aesthetics.
Inclusive Design: Consider the needs of people with physical or mental disabilities, as well as vulnerable and aging populations.
Principle 3: Maintain harmony between natural and built environments
At the core of this, is biophilic design, and biophilia essentially recognizes how organic structures found in nature are complementary to human well-being.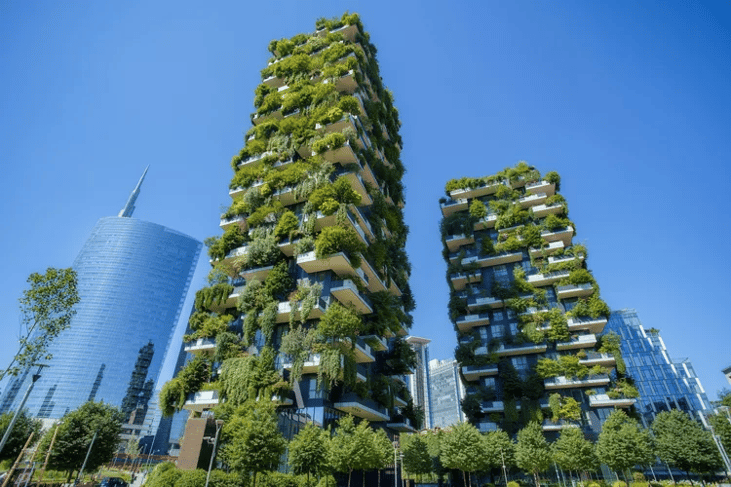 Bosco Verticale, Milan.
​​This principle is upheld by ensuring occupant access to nature both inside and outside of buildings. Indoor biophilic design features and natural patterns offer opportunities for human interaction with nature. Green infrastructure, including green roofs and courtyards, native plant species, as well as the rehabilitation of degraded land on-site, enhances access to nature and promotes biodiversity.
Principle 4: Design to encourage healthy behavior
Here are two principles for designing spaces that encourage healthy behavior:
Incorporate active design elements, like attractive stairwells, end-of-trip facilities (showers, bike storage, etc.), and easy access to public transportation. Promote hydration, nutrition, and social connectivity with clean water stations, communal dining areas, healthy food options (e.g. cafes and restaurants), and food prep spaces.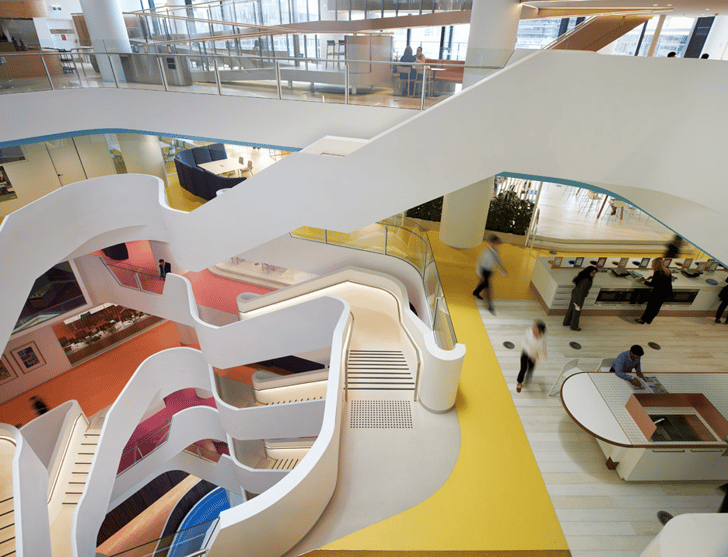 Hassell's office building for Medibank is designed to "get people moving"
These design strategies can help facilitate healthy habits in any space.
Principle 5: Social Value
Health Matters: We prioritize the well-being of our construction workers and take steps to ensure safe practices and educational programs.
Human Rights are Key: Social and demographic equity is important to us, so we include human rights and labor provisions in supplier tendering. We also conduct a Human Rights Impact Assessment and Supply Chain Mapping to ensure we're doing our part.
Community Comes First: We engage with the local community early on, minimize the impact of construction on the neighborhood, and do our part to support the local economy by collaborating with restaurants and small businesses.
What's greater is, if you're able to take something you already know and transform it into spaces that can improve a person's quality of life.
Case in point: A design company designs seats for disabled passengers in aircraft.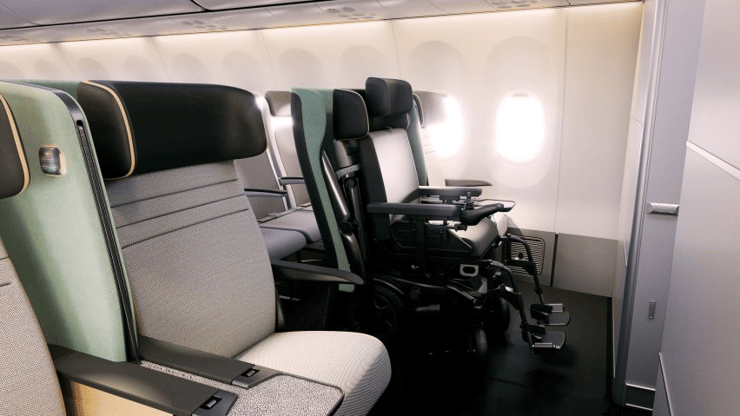 Airline companies can now provide safe, comfortable, and dignified air travel to powered wheelchair users with Air 4 All by PriestmanGoode. That means no more discomfort, just equal access for all. Plus, airline companies can keep their seat count.
Amazing! Right?
Principle 6: Climate Action
​​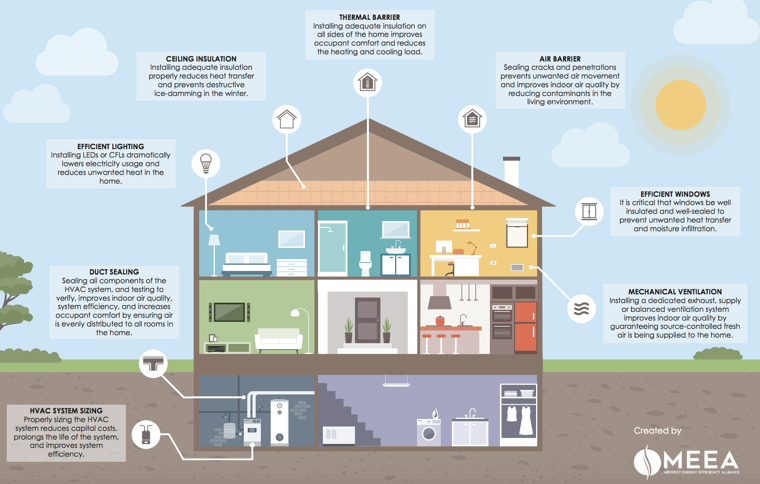 - Commit to net zero emissions: Make new buildings as energy-efficient as possible, so that by 2030 they produce no carbon emissions while they operate; 2050 for net zero carbon footprint altogether.
- Use renewable energy, and if you must use carbon-based power, offset it with renewables too.
- Be smart about design: Plan for resilience against natural disasters; opt for natural ventilation strategies and non-toxic materials that won't off-gas.

References:
https://osha-compliance.wixsite.com/physecgroup/single-post/2016/07/27/the-study-of-peoples-efficiency-in-their-working-environment
https://www.dezeen.com/2020/07/31/priestmangoode-air-travel-post-covid-pure-skies-concept/
https://www.dezeen.com/2021/10/26/priestmangoode-seating-air-travellers-wheelchairs/
Expore Fohlio
Learn how to:
Save days of work with faster specification
Create firm-wide design standards
Automate and centralize procurement
Keep your whole team on the same Page
Manage product data
Track budget against cost in real time.
Prepare for asset valuation
Know more
Don't forget to share this post!