Thriving in a Red-Hot Housing Market, Part 2: How to Stay Profitable Through Demographic Shifts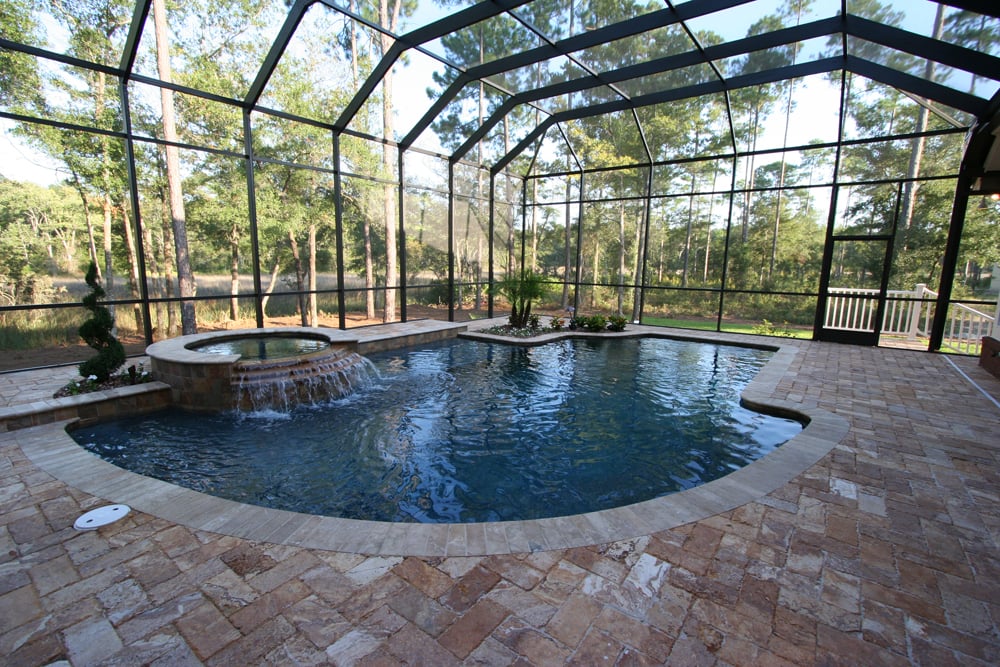 Manage FF&E specification, procurement, and product data at scale. Take on bigger projects with confidence and grow your firm with Fohlio. Schedule a demo or book a consultation with one of our account managers to explore these features today.
This is part 2 of our interview with Jim Watson. See part 1 here.
Even as the pandemic pretty much decimated economies around the world, it resulted in a massive growth in the U.S. housing market. "We're in uncharted territory right now — it's that hot of a market," says Jim Watson, Vice President and co-owner of New Atlantic Builders, a semi-custom residential building firm based in Florida.
Homebuilders are scrambling to meet demand, all while managing rising costs in commodities and buyers' ever-changing preferences. "We've seen a lot of customers from New York and Connecticut and into Florida," Jim says, describing the shift in the demographics they're servicing. "No one knew that COVID was going to come along, and everybody was going to want to get out of their multifamily situation, and get into a single family home where they could hunker down."
Despite these unprecedented changes, however, Jim is unfazed. "Every once in a while, you'll get a big surprise because you think that's a 2,000 square foot living area community, and everybody's buying a 2,500."
And isn't that the beauty of semi-custom home design? Templates increase profits while still allowing enough flexibility to meet the demands of each customer's unique lifestyle.
Learn more: How to Create Project Templates and Product Selection Catalogues
What's Driving the Homebuyer?
How does a semi-custom homebuilder even begin to design homes that have a good chance of selling?
Here's a clue: Collaboration with other professionals. "It's based on our realtor knowledge in those areas," Jim explains. "We do a lot of comparables before we offer homes."
Zillow, an online real estate marketplace, defines a comparable (or comp) as, "a recently sold home in your area that's similar to your home in location, size, condition and features."
Based on this information, Jim and his team are able to get a good sense of what the homebuyer is looking for. "We've got a community with hundred-foot lots, that are a hundred feet wide, and a three-car garage, in a certain price range," Jim says. "Some people are into their yards, and they want to cut the grass, and they want to do a pool.
Learn more: Manage Your Project Budget by Area and Cost Divisions
"Then, we have another community that's on 40-foot lots with a two-car garage, because some people want a 40-footer, and they don't want any maintenance and they just want to have a barbecue every once in awhile and go to the clubhouse."
Balancing Cost Control and Client Satisfaction
With particular lifestyle preferences in mind, the New Atlantic Builders team starts putting together several designs. "We have typically 10 or 12 plans that we'd like to offer per community, and they'll have a couple of different looks so that we don't have the same elevations on every house front."
Score one for cost control here. Because the team already knows everything about the projects before they're built or even specified, the workflow becomes predictable. That means projects don't get held up while designers and architects try to solve a very specific problem created by very specific demands from the customer.
Learn more: 4 Ways to Prevent Time and Cost Overruns by Improving Design and Construction Workflows
Even the personalization part holds very few surprises. According to Jim, homebuyers are able to familiarize themselves with FF&E, finishes, and materials well ahead of time — including costs.
"We have a design center in our model homes," Jim says. "It's not like a big carpet store or something like a Floor and Decor, but it's the miniature version inside of our model homes. So they do a lot of previewing of those products before they go in for their color selection … They can touch it, they can feel it, they can see it, they can kind of get a feel for the costs because we already have those costs laid out for those products based on their particular plan."
The bonus? Customers are easily accepting of upgrade costs for different products, because they're already familiar with the base prices.
Learn more: Manage Your Project Budget by Area and Cost Divisions
One technique the New Atlantic Builders team kept costs under control was by structuring their product data into modules. It works like this: They take a particular product and group them with the necessary components within a database. For example: Installing a particular fireplace takes four more sheets of siding to install and so much labor, compared to another type. This way, the costs for different options are always easy to identify.
Jim has more ideas for improving design and build workflows. "I like the Fohlio aspect of the vendors participating in building a database," Jim says. "That's very attractive to me because most businesses that want to court you for their business, they have a system already set up and integrating it into your home building process is probably the hardest thing.
Learn more: Better Control and Flexibility Over External Collaborations
"And that's the most time-consuming part of the commencement of construction is getting those specs right, getting those upgrades accurately priced in and (submitted) to the customer in a timely manner. So I do like the aspect of maybe sharing that building of that database with the outside vendors, because that could really save man hours on my side," he explains.
Manage FF&E specification, procurement, and product data at scale. Take on bigger projects with confidence and grow your firm with Fohlio. Schedule a demo or book a consultation with one of our account managers to explore these features today.
Featured image from New Atlantic Builders.
Expore Fohlio
Learn how to:
Save days of work with faster specification
Create firm-wide design standards
Automate and centralize procurement
Keep your whole team on the same Page
Manage product data
Track budget against cost in real time.
Prepare for asset valuation
Know more
Don't forget to share this post!