Trusted By the World's Most Creative Designers and Builders -- Big and Small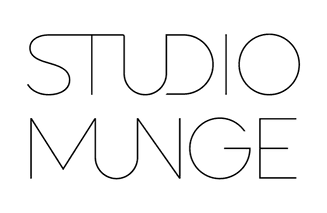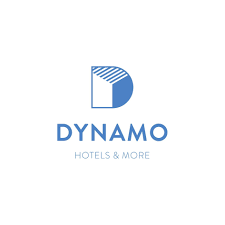 And many more.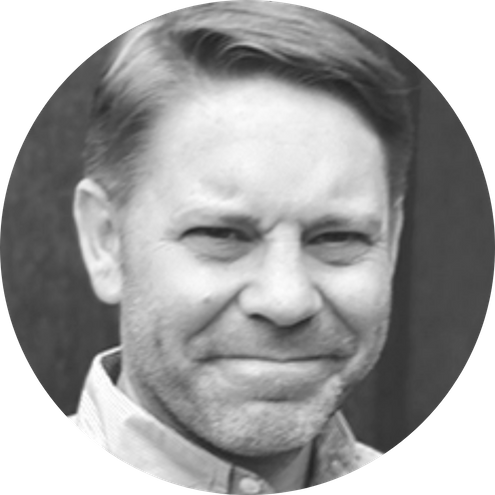 Case Study
GOEBEL DESIGN GROUP
Travis Reese is the Procurement Manager for Goebel Design Group. His day-to-day responsibilities involve wrangling pricing so he can stay within the set budgets.
Before Fohlio, Travis's days were spent on repetitive entries. He would cycle through emails, meeting notes, and multiple spreadsheets in order to keep track of deadlines. And every time a PO was generated, formulas had to be created all over again.
Since adopting Fohlio, with its PO system that has an entire database of products attached, Travis's workflow has become much more efficient: Multiple spreadsheets have been replaced with one central database, and formulas are now automatically generated.
Centralize Your Workflows
Budget, specify, and procure in one place.
Fohlio eliminates manual work,
double entries, and switching between platforms.
Save Time and Money on Procurement
Quick-start projects with custom budget templates.
Create POs, invoices, and more from specs -- in seconds.
Minimize losses resulting from errors and input duplications.
Eliminate time-consuming emails with up-to-date pricing and lead times.
Quickly swap materials with a well-organized, searchable library.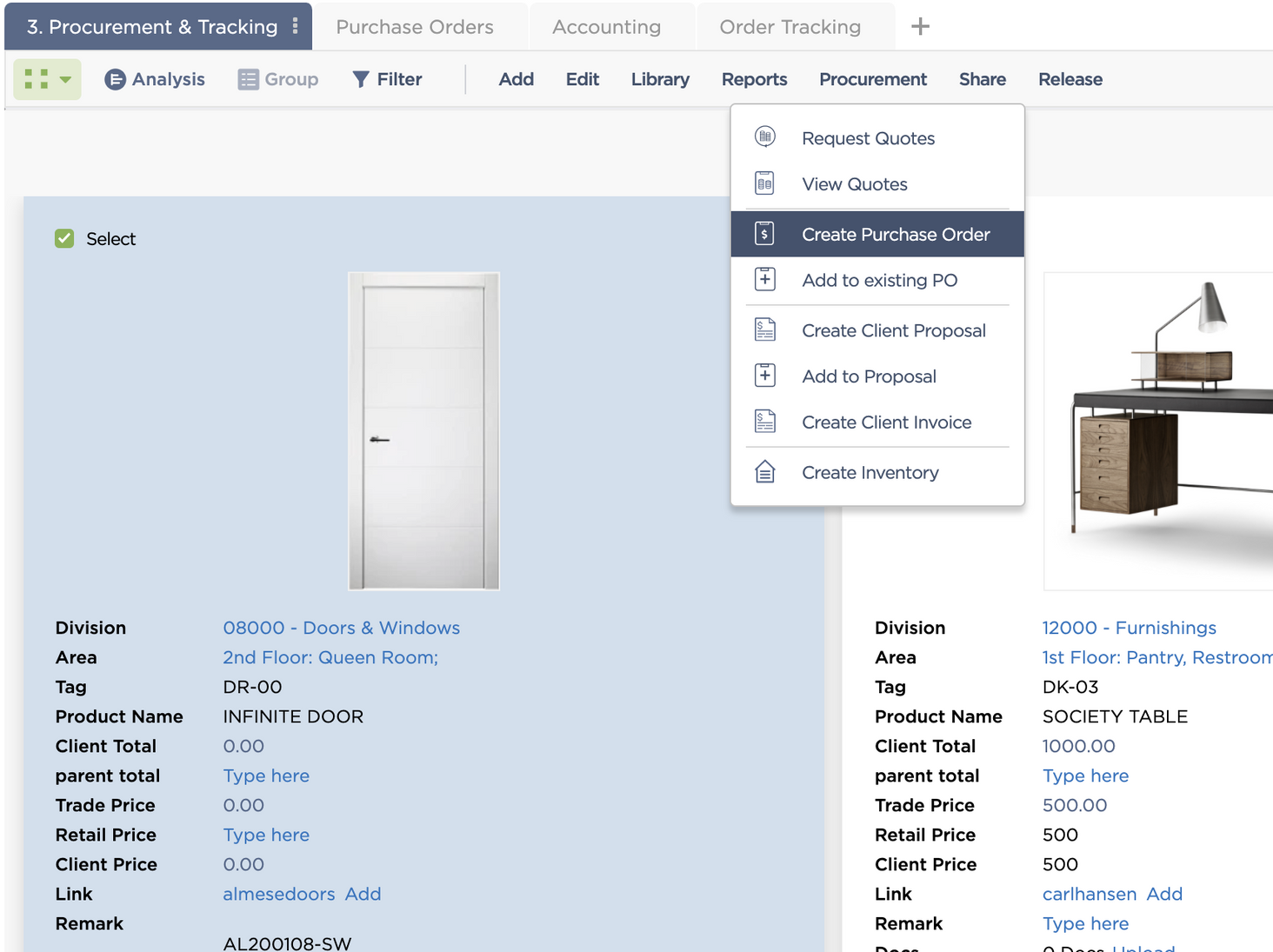 Make Smarter Purchasing Decisions, Faster
Automatically calculate costs as items are specified.
Get a centralized, live bird's-eye view of financials across projects.
Automate RFQs and compare vendors offers side by side.
Find the best quotes and lead times quickly and easily.
Curate preferred vendors and suppliers in a cloud database.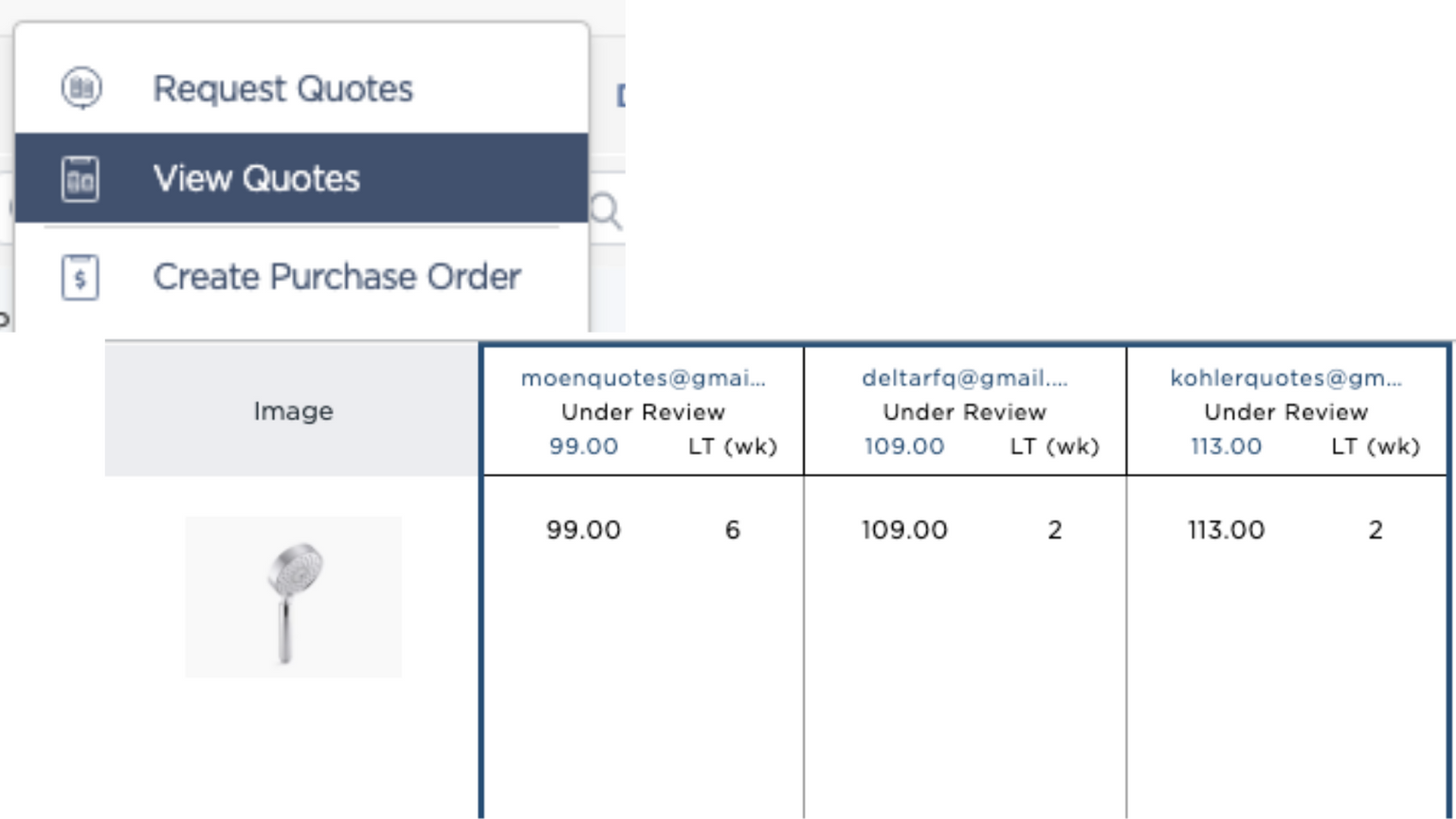 Identify Financial and Timing Risks
Monitor overruns before purchasing begins.
Track spent and available budget in real time.
Monitor long lead times and avoid penalties for jobs delayed.
Minimize change orders with material data visibility.
Customize approval threshold and workflow.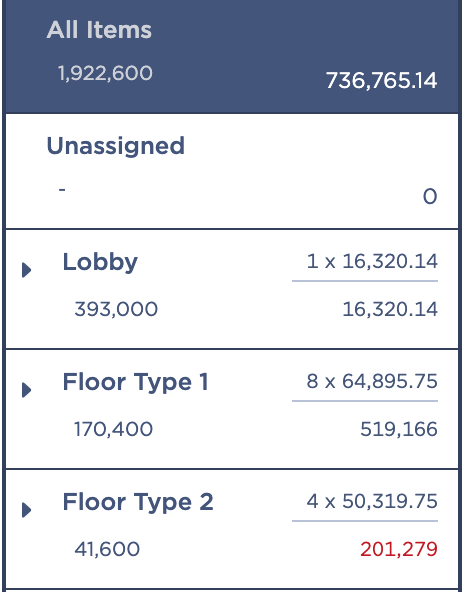 Generate Financial Analytics
Essential to Executives and Clients
Identify saving opportunities with the cost analysis function.
Include essential data points with a few clicks.
Quickly create "snapshot" reports from live, up-to-date information.

Scale Up Faster
Take on more and bigger projects with minimal headcount cost.
Prove cost savings and win more clients.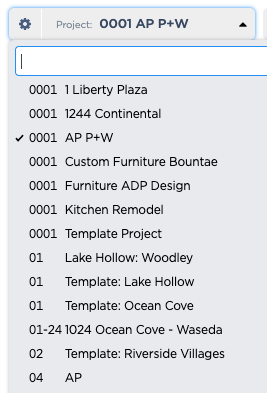 Specification, Procurement, and Data Management Software
Manage budget, specification, purchasing, inventory, and product data management from end to end.