Building Retirement Homes, Part 2: Designing to Stand Out
(Welcome to Part 2 of our four-part series on building retirement homes. This post talks about how to design a senior home that stands out in all the best ways. Sign up for our newsletter to get the latest installments in your inbox!)
Retirement homes have a reputation of being bland and hard to tell apart. That is unfortunate, because senior homes are often a "want-driven" product.
To be more precise: Active-adult communities are a place where people choose to live and play among like-minded adults with the same interests, concerns, and goals.
On the other hand, assisted-living and continuing care facilities are more need-driven: That is, it's a place people move to when they are no longer able to care for themselves.
In any case, needs and desires vary. But ultimately, competition can be stiff, and you'll need some way to distinguish yourself from the others if you want to stay profitable.

Sunrise Senior Living seems to have found a way around this problem. Converted by Paul and Teresa Klaassen in 1981, it started from being a 30-bed assisted-living center and has now grown to over 325 senior living communities in the US, UK, and Canada. In 2007, they had 40,000 people in their employ and listed a $2 billion market capitalization on the New York Stock Exchange.
How did they do it? Through hospitality firmly rooted in "preserving dignity, nurturing the spirit, celebrating individuality, encouraging independence and involving family and friends."
Designing Retirement Homes to Preserve Memory and Brain Function
Always, on top of the list of services provided by retirement homes are health and wellness. More recently, this has come to prominently feature a service called "memory care." Delaying the onset of dementia and keeping memories and personality intact, after all, are ways to preserve dignity and nurture the spirit.
According to neuroscientists, distinctive processes occur in our brains the moment we step into a space. For example: There are specific neurons in the brain that respond to place- and position-related stimulus.
The direction our head is turned, identifying a wall, and moving at different speeds all help create an "internal construction of the outside world," said Jill Leutgeb, a neurobiology professor at the University of California San Diego (UCSD).
The physical attributes of architecture (light, sound, surface textures, and the familiarity of the spaces) constantly flip switches in our brains and affect our mental state and the preservation of long-term memory.
UCSD associated professor of neurosciences David Salmon adds, "People with dementia and Alzheimer's disease often have difficulty identifying unfamiliar objects, such as a doorknob with an unconventional design. When designing spaces for people who currently have acute or potential signs of these conditions, architects should be recognize that every detail can be a potential hang-up or trigger for confusion, disorientation, or stress."
Another important consideration is vision — or more specifically, its gradual loss. When designing retirement homes, use of symmetry and creation of focal points in architecture can provide intuitive assistance, says Audrey Lustig Michal, a post-doctoral student studying spatial intelligence and learning at Northwestern University.
Finally, the importance of light cannot be stressed enough. According to Salk Institute scientist and associate professor Satchin Panda, not having enough light can severely affect sleep patterns and mood.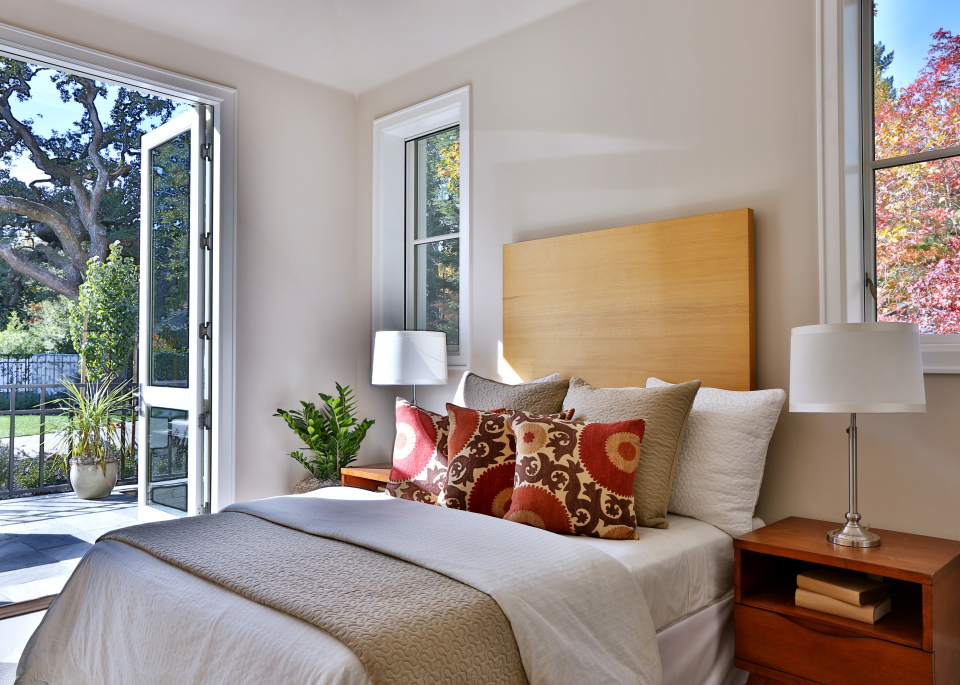 In locations that have long, dark winters, exposure to 2,000 lux of light for 30 to 60 minutes per day can counter seasonal depression. Large, south-facing windows can provide the necessary natural light.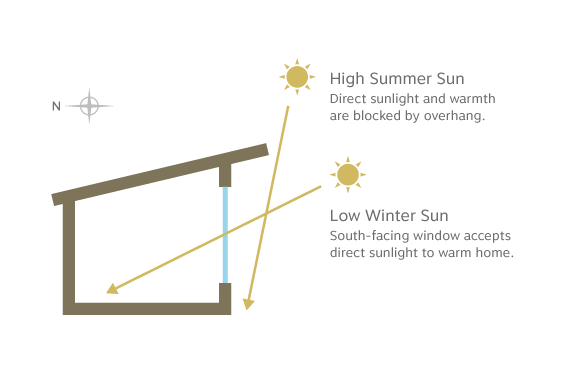 There's an important caveat to remember here, though. Dementia sufferers can experience the so-called "sundowning effect," an agitation brought on by sunset. Adjustable shades and lighting can mitigate the impact.
Integrating Retirement Homes Into the Larger Community
Perhaps it's the word "retirement" that does it, but there's an assumption that people who reach a certain age must retreat from the world.
On the contrary: For many of today's seniors, this period in their lives is when they want to resume the pursuit of interests that they had to set aside while raising a family.
While common and social areas are standard for any senior home, newer retirement homes are also adding interior common spaces specifically for hobbies. "There's been an explosion in amenities such as woodshops, arts and crafts rooms, and spas," says David Hoglund, FAIA, Principal/Executive Director in the senior living practice at architecture giant Perkins Eastman, New York, N.Y.
At Heritage Oaks Senior Apartments in Oakdale, California, Manny Gonzalez (AIA, LEED AP, Principal, KTGY Group) designed a hobby and craft studio that resembles a suburban garage from the 1950s. "Adorned with workbenches, a dartboard, and a chrome table and chair set with 1950s-era Ford automotive logos, the garage, with its adjoining patio, has become a popular hangout."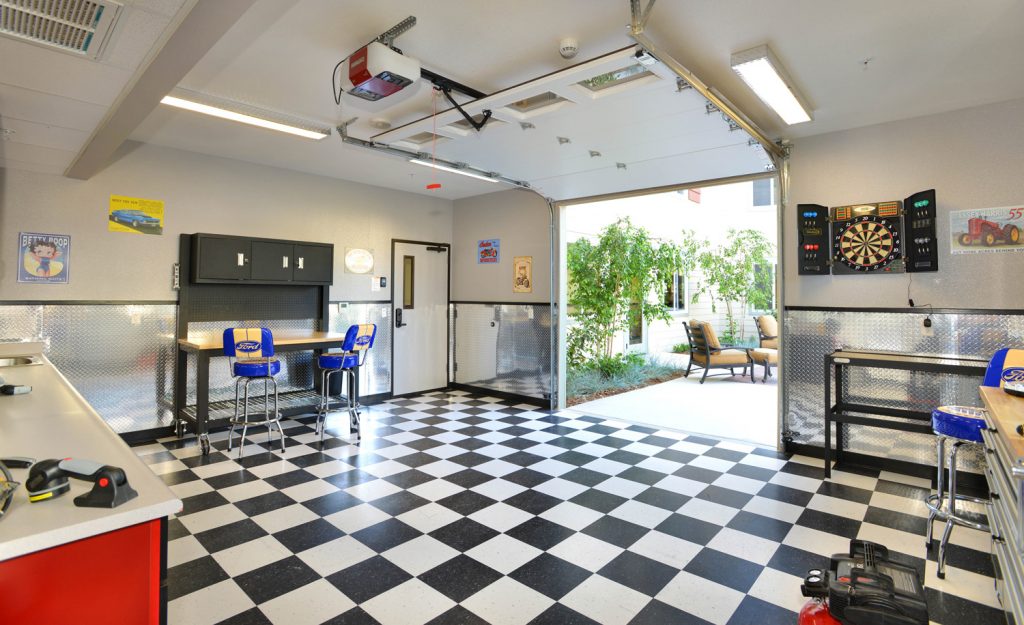 Lifelong learning is also a popular pursuit, which is why the Kendal Corporation, a Quaker-inspired senior housing developer, has built several such communities near colleges and universities, including those at Cornell University (Ithaca, N.Y.), Oberlin (Ohio) College, and Denison University (Granville, Ohio).
More and more retirees are also choosing more urban, walkable settings. Ben Brown and his wife, Christine, for example, moved to West Asheville in North Carolina. It is a vibrant, urban neighborhood brimming with trendy new restaurants, inviting shops and a number of bus routes into the larger city next door. Nearly every place they wanted to go was within walking distance, a major benefit for those who don't want to drive everywhere as they get older.
As health trackers (and health awareness in general) become more popular, walkability becomes an easier marketing pitch for retirement homes.
A more creative way of executing this idea is doing the reverse. Senior housing developers build facilities like wellness centers, eateries, and meeting spaces within the retirement communities, and then open them up to the general public, as well.
Watch out for the next installments of this four-part series! In our next post, we'll talk about how to incorporate smart technology in a senior home. In the meantime, sharing is caring, so share this post on social!

Design and build better with Fohlio. Sign up for your free trial, or schedule a free demo.
Cover image: KTGY
Sources:
The Registry
Building Design and Construction
Architect Magazine
The New York Times
Forbes.com
Forbes.com
Sunrise Senior Living
New York Post
---
Also published on Medium.
Your email address will not be published. Required fields are marked *