3 Tools That Will Change the Way You Grow Your Design-Build Firm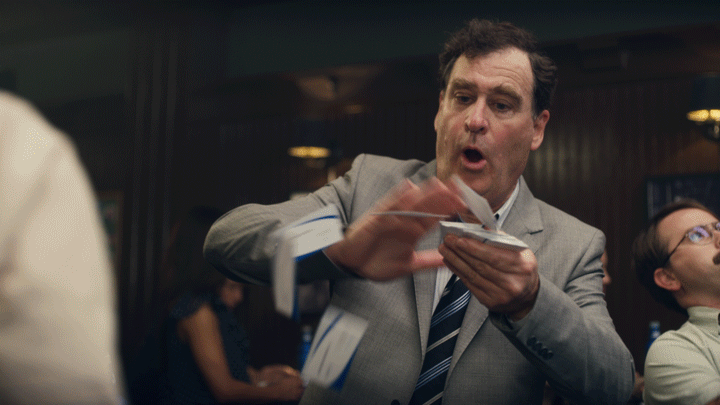 Manage FF&E specification, procurement, and product data at scale. Fohlio helps you take on bigger projects with confidence and grow your firm. Sign up free to explore these features today.
Being in the design-build business means it's all about speed and efficiency, all without sacrificing good design. Unlike architects, interior designers, or contractors, the fewer hours you log, the better for your bottomline.
Learn more: How to Streamline Specification and Procurement Workflows to Lower Cost
Speaking of bottomline: Here are three tools that will simplify and dramatically speed up your workflow, and help you grow your design-build firm.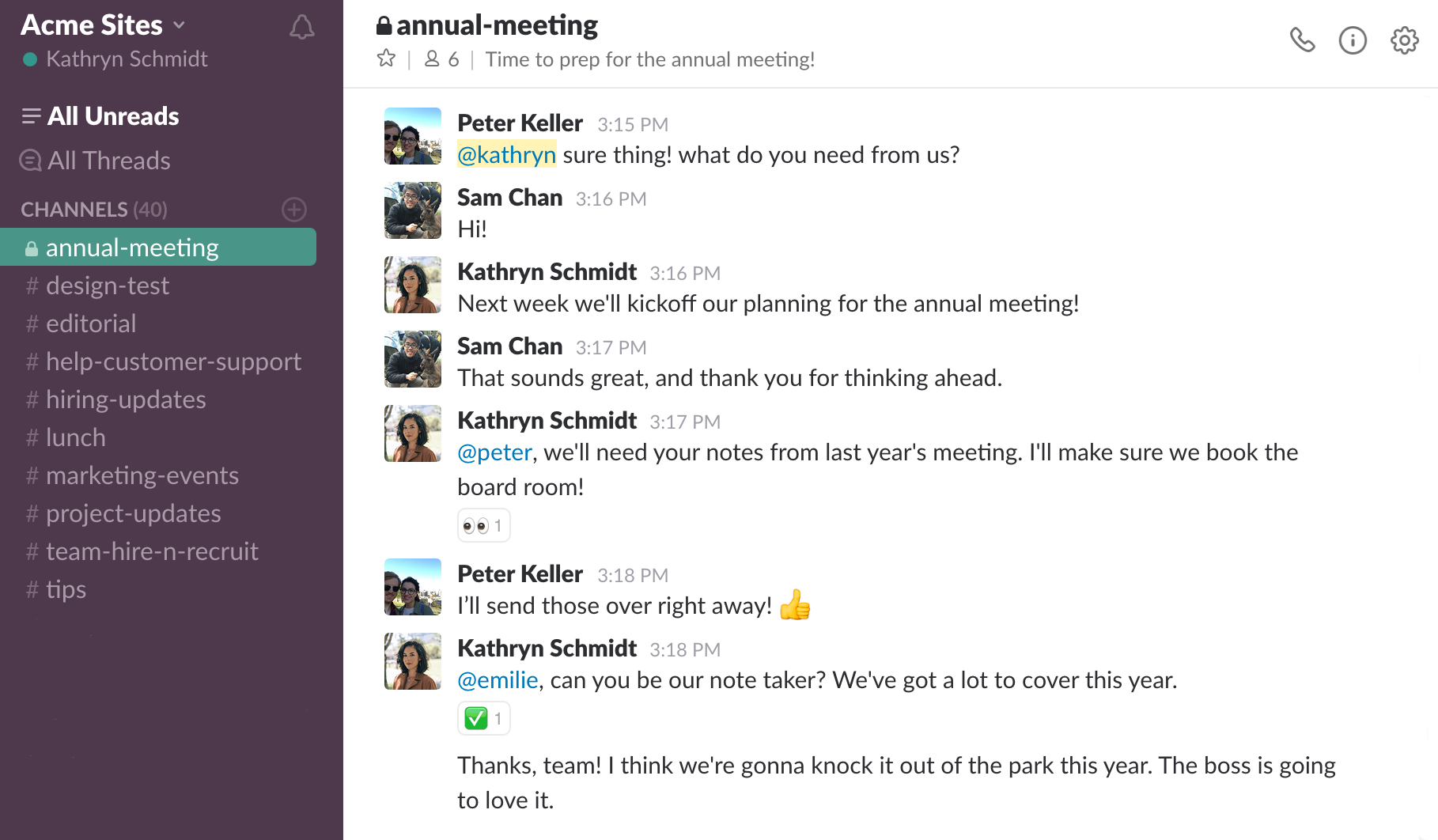 Hate emails? We do, too! And so, apparently, does the founder of Slack, an extremely popular workplace messaging app. It's so popular, in fact, that some companies actually list it as a perk. Yep, it's that awesome.
Slack is so effective that some companies have reported 50-80% drop in their email. Some have altogether stopped.
What's so great about Slack is that, for one, it lets you communicate with your co-workers easily and without distraction. You know what I mean: You go to open an email from your senior designer, but then your eye catches an email about a flash sale from your favorite shoe store, or maybe your mom has flooded your inbox again with dinner plans for the weekend.
Before you know it, you've spent 40 minutes doing other things while your poor designer is missing their deadline. With Slack, it's just the people at your design-build firm.
The other great thing about the app is that it centralizes all your communication and archives it, as opposed to fragmented and easy-to-delete emails.
Want to look back at a conversation you had with a contractor about some plumbing issues? Slack's powerful search function will help you find it easily. Got a junior designer joining next week? They'll have historical archives they can fall back on, which mean less dependence on the more senior members of your firm.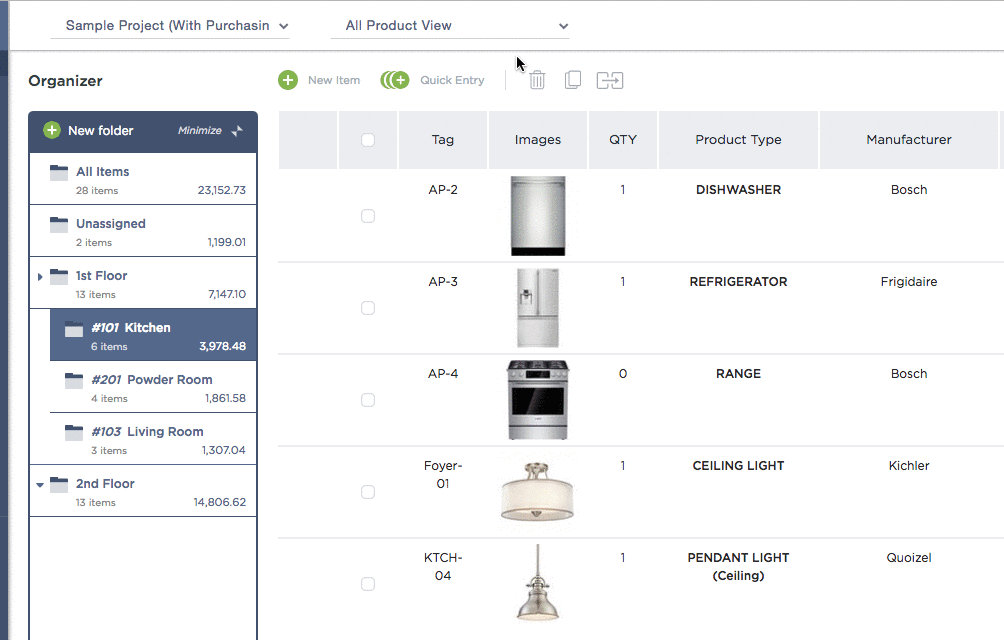 Speaking of centralized: It's 2017 and yet there are still too many interior designers and architects working on Excel spreadsheets and saving product images on their desktops. Let's not even talk about all the spec sheets we download on a daily basis and then attach to emails — just the thought makes me want to flip my desk.
Fohlio, our powerful FF&E specification software, lets you skip all that and more. Want to save products? Just open your web clipper and save product information in just a few clicks. All of it. With just clicks. No copy-paste, no drag-and-drop, no "save image" BS.
Learn more: Specify Products and Manage Design Standards With Ease
Fohlio collects all types of information:
Text
Images
PDF files (YES, FILES!)
CAD files (Yes, more files!)
Learn more about how it works here.
What about collaborating? We've got that covered, too. Invite your fellow architects or designers as team members and they can have full access to work on the projects.
Forget printing spec sheets — just send your contractors links to the files! They can open and view documents on their phones or tablets.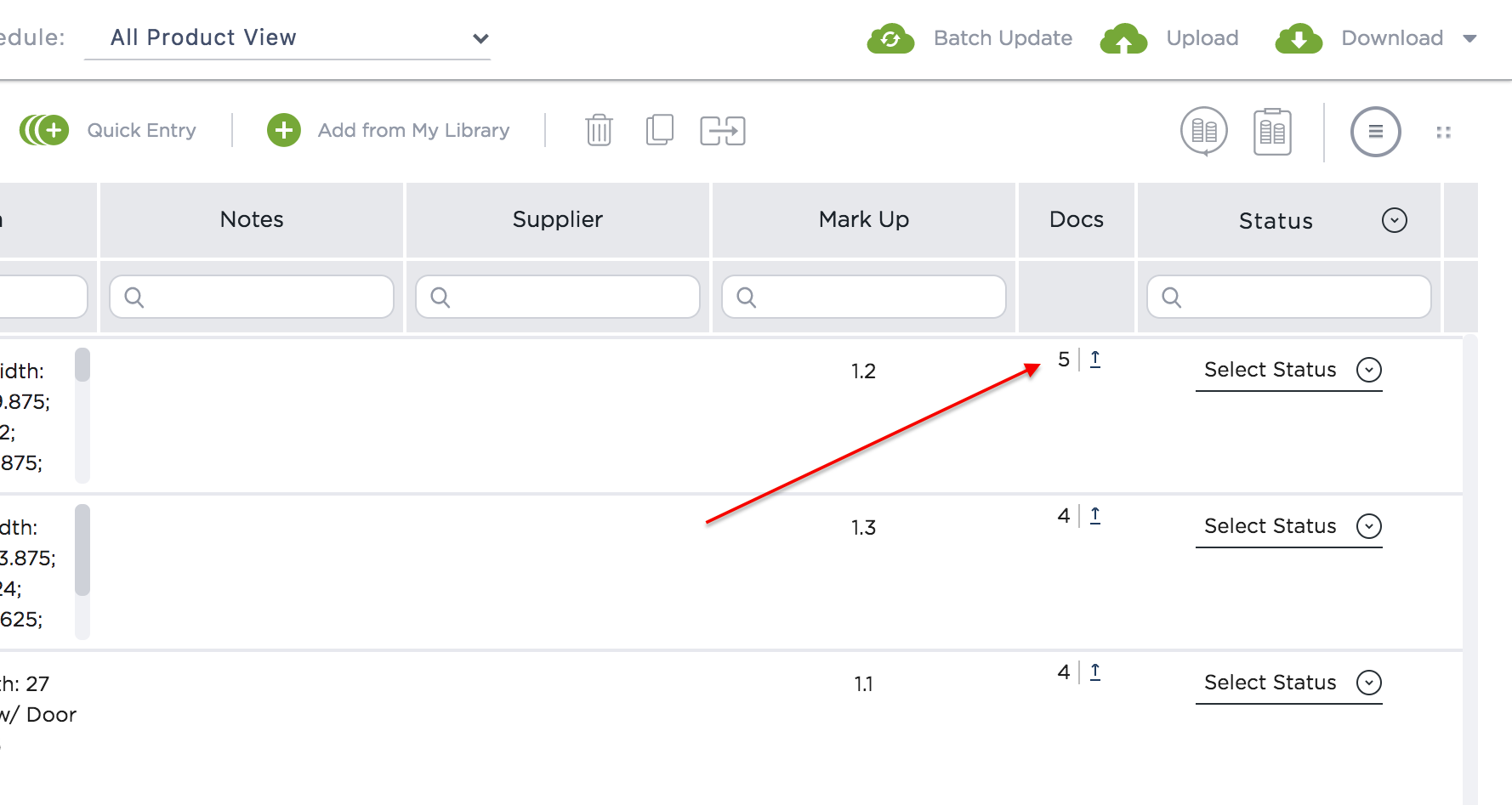 Working with a tech-averse crew? No problem! Just hit "Download All Documents" and you can print everything without opening a single document.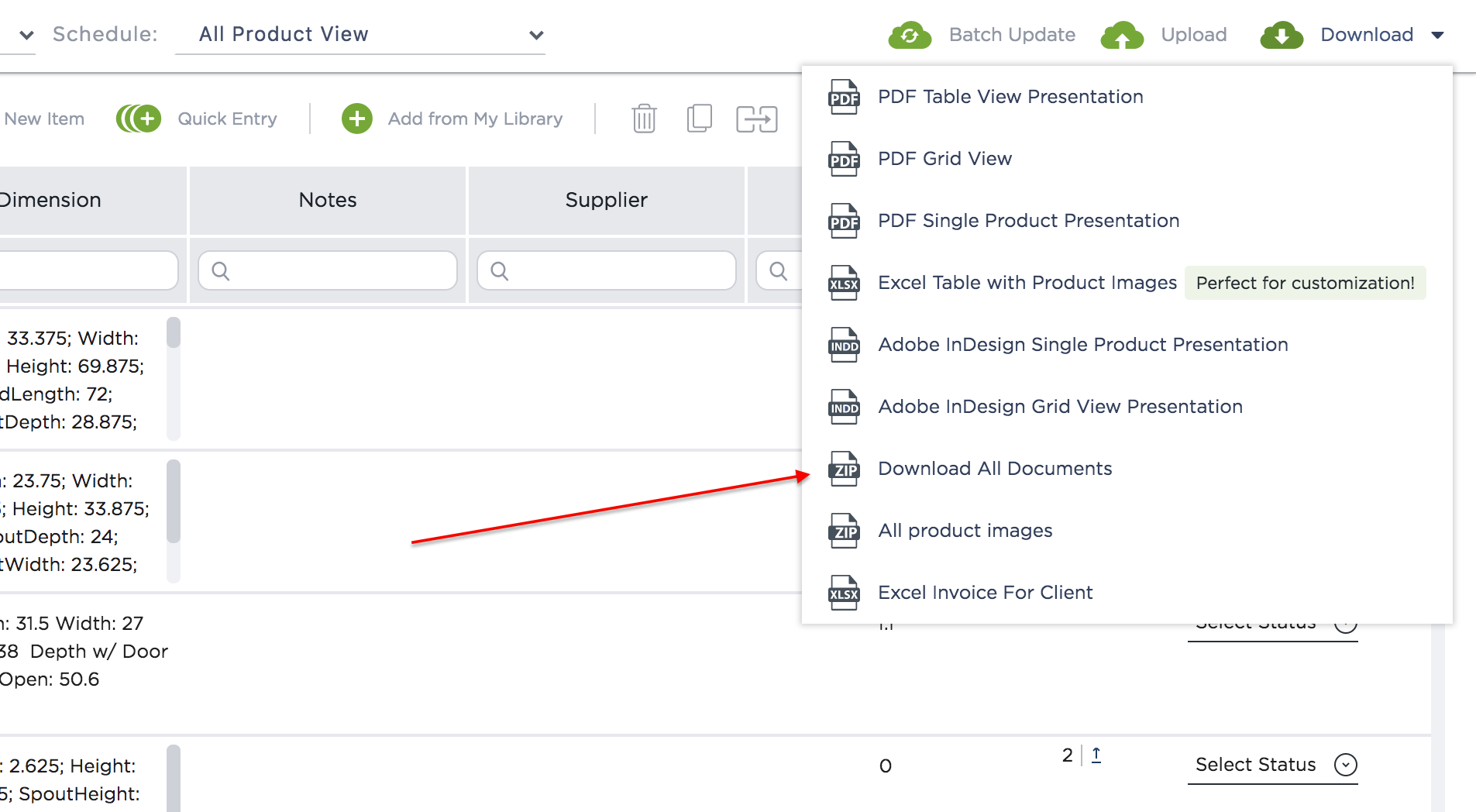 Give your contractors collaborator access and they can download all the spec sheets for themselves. You know what that means: No more attaching files to emails, no more downloading attachments, and no more resending files because someone lost them.
If your heart isn't racing right now, I'd suggest scheduling an appointment with your cardiologist.
While we're on the subject of scheduling: We'd be more than happy to give you a free one-on-one demo. Just claim your spot here.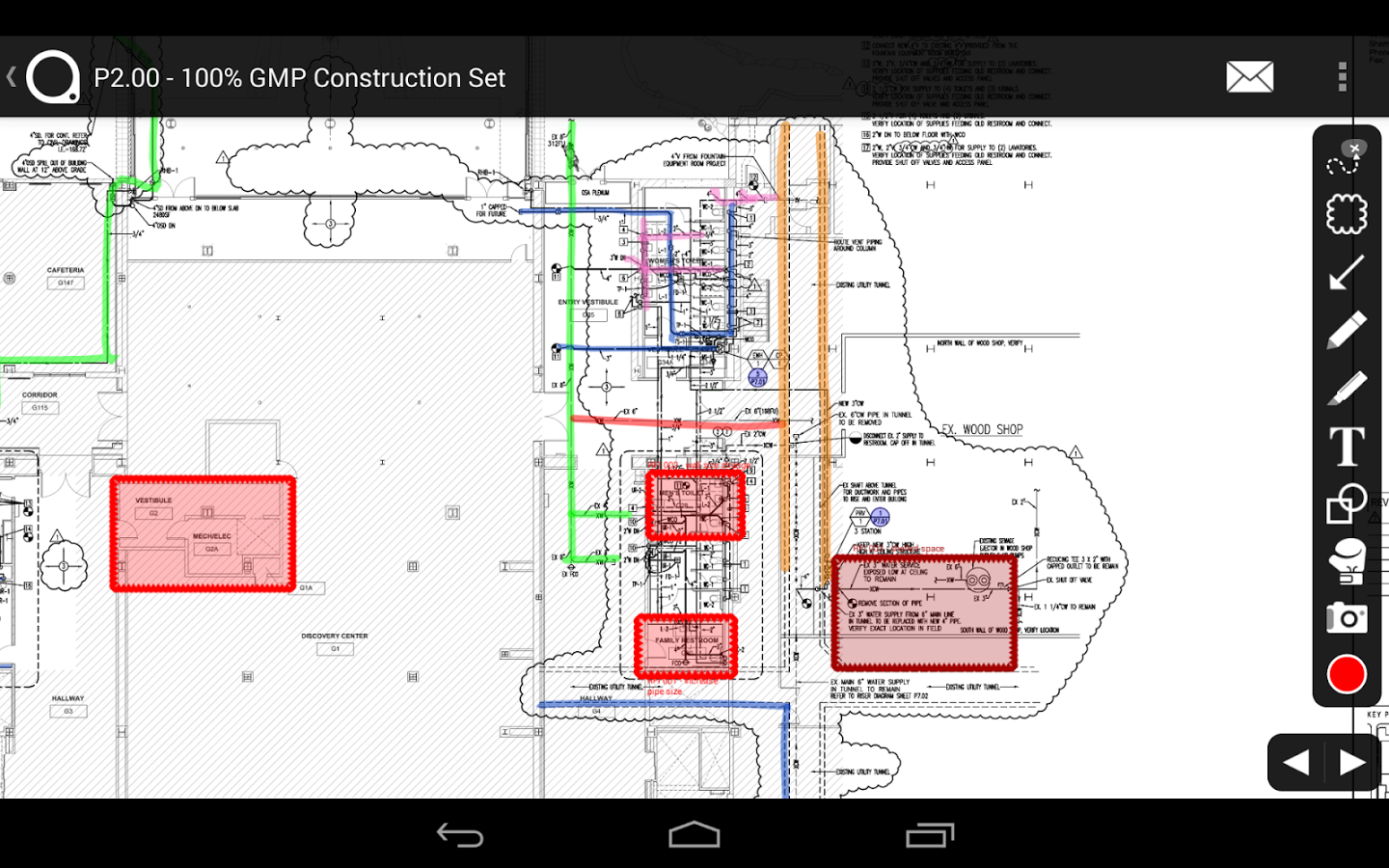 Now, I know we all like getting a little sentimental sometimes, but I'm pretty sure nobody really misses physically unrolling reams of blueprints. With PlanGrid, engineers, foremen, and superintendents can walk around with a tablet that contains all of the project drawings.
Updates are automatically synced in all accounts, which means hunting down people to hand them copies of updated drawings are a thing of the past.
What else can you do with PlanGrid?
Upload progress photos into the drawings

Make annotations in the drawings and share it with the team

Keep track of revisions

Tag sheets with keywords so they're searchable

And much more!
What other productivity tools do you use during design and construction? What's your favorite?
Don't miss out on Fohlio's powerful, intuitive features to help you grow your design-build firm. Schedule a free one-on-one demo today!
Expore Fohlio
Learn how to:
Save days of work with faster specification
Create firm-wide design standards
Automate and centralize procurement
Keep your whole team on the same Page
Manage product data
Track budget against cost in real time.
Prepare for asset valuation
Know more
Don't forget to share this post!