3 Ways You Can Design to Budget Without Compromising Vision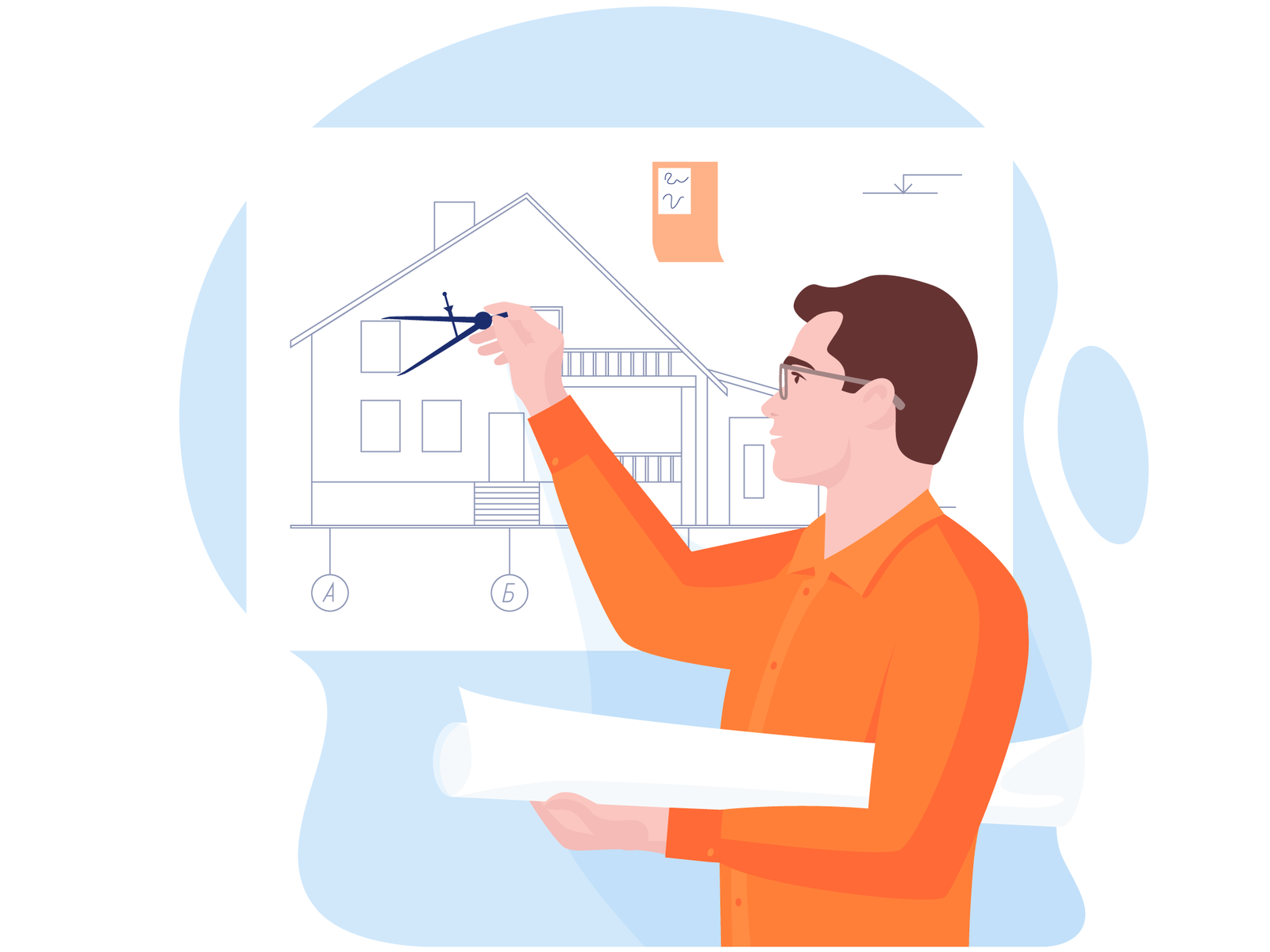 There are plenty of reasons you may need to design to budget, among them the fact that the owner probably doesn't have unlimited resources. Besides, you also have to consider the fact that your project needs to be profitable for everyone involved.
Of course, trying to design to budget should never mean using sub-par materials. Besides finding products with comparable quality at a lower price, there are a few cost management techniques you can use.
Here are three ways you can save money on your project without compromising design vision or quality of materials.
Strengthen Relationships With Suppliers
Keeping your suppliers happy is key to unlocking bigger discounts and negotiating more favorable contracts. But what keeps suppliers happy? Three things to start with: an efficient purchasing process, bigger orders, and paying on time.
These are all achievable through transparency. Having a system where you can easily see what phase of the project you're in, how much you've recently spent on a certain supplier, and how much money is still left in your budget is crucial.

All these give you leverage come negotiation time. You don't want to ask a supplier for a discount and suddenly realize you haven't ordered from them for your last three projects. Or make a large order, have the delivery date expedited, and then find out your next tranche of the budget won't be released before your payment due date.
Don't Waste Money on FF&E Specification
Here's the thing: It's not like you're specifying brand new, never-before-used materials for every new project you work on. More likely than not, you already know which materials you want for exterior finishes, and which supplier to get them from.
This is especially true for hospitality and health care, or any project that has strict guidelines for branding and standards.
As such, you'll want to be able to quickly find exactly which products you used, instead of asking around for spreadsheets from the last project, and manually trying to piece together a vague history of what happened.
With a digital materials library, you can keep track of and replicate past projects, re-specify products instantly, and then make adjustments where necessary — all with a few clicks. No more prolonged specification processes or wasted brain energy and manpower, which means money saved.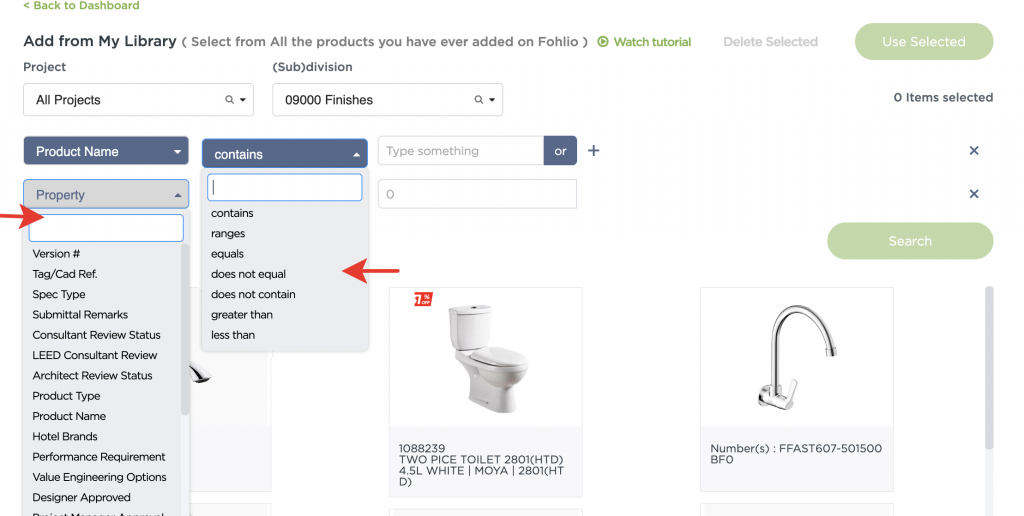 Even if you are specifying new products, Fohlio's web clipper is a much faster way to collect data compared to the manual (and more widely used) method of copying and pasting to spreadsheets.
Read: Your Design Firm Needs a Digital Materials Library — Here Are Nine Reasons Why
Increase Accuracy on Spending Forecasts
When designing to budget, it's crucial to have real-time knowledge of cash flow. This becomes even more powerful when you have historical data to draw from.
Visibility on spend is your best tool. This means having a bird's-eye view of of your supplier base, seeing which phase of the project your team is working on, and knowing whether your negotiated savings are actually being realized.
All this is extremely hard to manage with a manual process. You'll want a system where you can compare quotes, access your approval workflows and purchase orders, and see how much you've spent in which area or phase.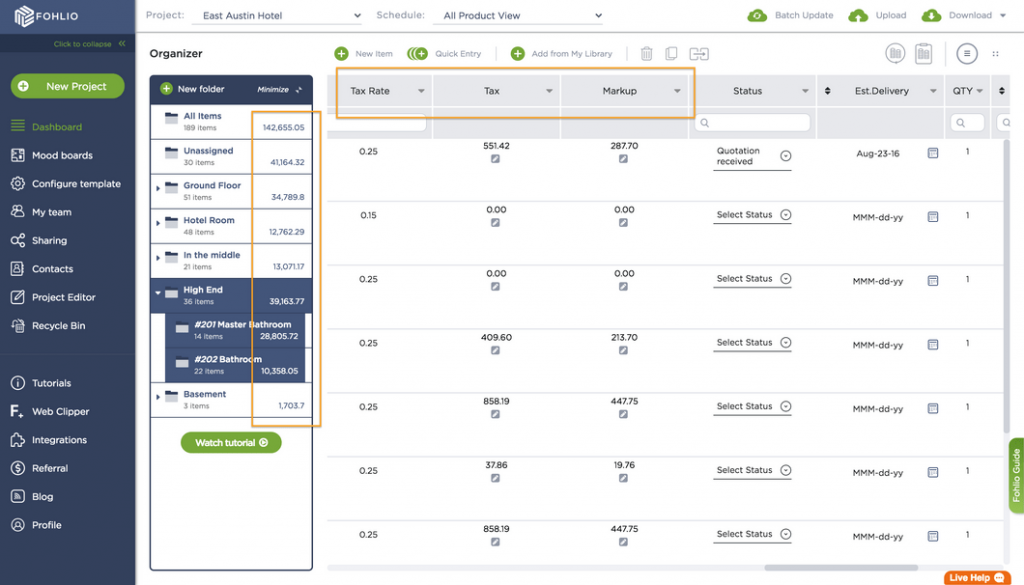 Forecasting spend on materials is one thing. However, you'll also want to watch out for other costs like labor, permits, special equipment, and the like. If this data already exists in previous projects, you'll want to be able to access them easily in order to not get caught by surprise, which could cause errors and delays, which could drive up actual costs.
Fohlio helps your project stay within budget, be on top of actual spend, forecast accurately, and increase workflow efficiency. Find out what our digital materials library and web clipper can do for your firm. Schedule a demo here.
Featured image by Anna Orlova.
Expore Fohlio
Learn how to:
Save days of work with faster specification
Create firm-wide design standards
Automate and centralize procurement
Keep your whole team on the same Page
Manage product data
Track budget against cost in real time.
Prepare for asset valuation
Know more
Don't forget to share this post!