3 Ways Lifecycle Data Will Massively Increase Your Building's Value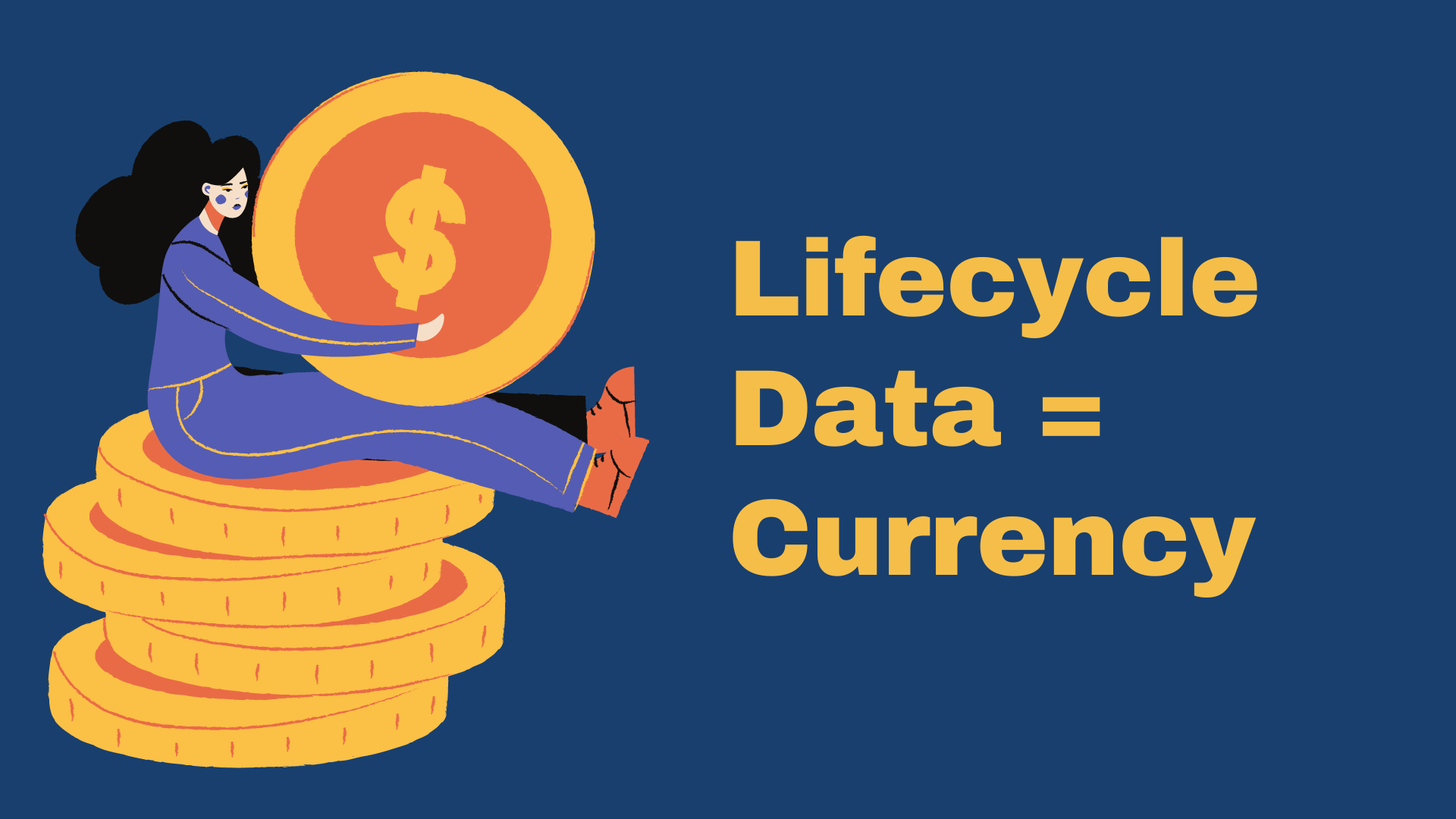 Manage FF&E specification, procurement, and product data at scale. Take on bigger projects with confidence and grow your firm with Fohlio. Schedule a demo or book a consultation with one of our account managers to explore these features today.
This article was written with Dave Fouche, one of Fohlio's product and marketing advisers.
Location? Check. Energy efficient design/fixtures? Check. Whether you're selling your building right after closeout or in a few decades, you already know it's commanding a pretty good price.
But you know what else is going to make it easier for the next owner to open their wallets just a little bit wider?
Information.
That's right. Data — especially well-managed, organized product data — is the new value-add you need to look into.
Data becomes even more valuable when you consider that for every dollar spent on constructing a building, anywhere from five to nine will be spent on maintenance throughout its lifetime.
Learn more: Managing Design Standards and Libraries: Best Practices [Recorded Webinar]
Consider these selling points.
1. Streamlining maintenance is much easier.
David Fouche has a very detailed and interesting story about how panic bars came to be. In short, a massive fire in a Chicago theater turned fatal when the crowd panicked and pushed toward the door. The mass of people made it impossible to open the exit, and many were trapped.
A panic bar ensures that any time pressured is applied to it from the inside, the doors will open.
"In some cases," David says, "you want to set the panic bar to a permanently unlocked state. That's called dogging."
Take a large institute like the University of Notre Dame. "They want their maintenance people to be able to go to any building and dog or undog it," David continues. If all of these mechanisms are from the same manufacturer and are the same model, the maintenance crew will only have to carry one key.
Well, what if they had to replace one panic bar? And because they didn't have the manufacturer's name (much less the model number) on hand, they end up buying a $5,000 panic bar with the wrong dogging mechanism.
"So now, either you got to buy a new one, or the maintenance guy has got to carry two different keys, and remember which one goes where. Over that lifecycle, that's a pain that's lost cost."
Learn more: 3 Ways You Can Make Your Custom Digital Materials Library Work Harder for You
2. Maintenance response times are much shorter.
Let's move over now to an airport in Houston. For some unknown reason, "Suddenly it's freaking freezing in terminal six," David says. "What do we do? How do you fix that problem? You have to go check out the air handler unit, but you don't know what the manufacturer is."
And that's a problem.
"So now, somebody has got to go walk on the roof, look for a label somewhere." If you're lucky, the unit is still new enough or the label is in a spot that's protected from the elements and your guy can clearly read it. But how much time did that take, versus looking at a database where you have all this information?
Or maybe you do have that information and can quickly access it. You know exactly who the manufacturer is, and you also know it hasn't been maintenanced in six years. You immediately determine your next step, which is to have someone from the manufacturer come and fix it.
Another scenario could be, "We have this record of, Hey, no, we did change the filters every six months, like we were supposed to. We did all this change stuff and it's still failing, so we're going to call train the manufacturer, they're going to come out and replace it themselves because it's failed," David says.
Learn more: 9 Ways a Digital Materials Library Can Take Your Firm to the Next Level
3. Renovation is a lot more efficient.
Retrofitting for new tenants can take quite a bit of time, especially if you don't have any previous history with the building. When the new owner knows with reasonable certainty that the HVAC system is religiously maintained, then everyone can move on to the next order of business immediately.
Even better when you have all the maintenance records from the manufacturer: It creates value for both the seller and the buyer, because the seller can ask for a higher price (or at least not budge on negotiations), and buyer can have peace of mind.
And because building turnover is a great time to call the manufacturer and have them visit, immediately knowing whether equipment is still within warranty is important. You don't want to wait a week to schedule maintenance only to find out that you're out of the warranty period by a few days.
Not having to scramble finding out where certain fixtures are from also prevents loss of time, if the new owner decides to keep using them.
Learn more: 4 Ways to Prevent Time and Cost Overruns by Improving Design and Construction Workflows
4. It makes your reputation.
We said three, but here's a bonus reason for you should absolutely manage your building's lifecycle data much better.
In a time where transparency is one of the strongest available currencies, providing as much relevant data as possible can only help your reputation. When buyers know they can trust you, you get repeat business and word of mouth.
David describes it best. "Let's say they sell the building and they can turn over all that data and say, yes, these are all the systems. And we maintain them all. This is what you're getting, New Owner. You're going to buy this building for 16 million, and this is what you're getting. We have all this data for you. We know exactly where everything is and what light fixtures we use and all that stuff."
And how many people can say that?
Fohlio is a product-focused information management software for the built environment.
Manage FF&E specification, procurement, and product data at scale. Take on bigger projects with confidence and grow your firm with Fohlio. Schedule a demo or book a consultation with one of our account managers to explore these features today.
Expore Fohlio
Learn how to:
Save days of work with faster specification
Create firm-wide design standards
Automate and centralize procurement
Keep your whole team on the same Page
Manage product data
Track budget against cost in real time.
Prepare for asset valuation
Know more
Don't forget to share this post!