(Artificial) Intelligent Design: How to Leverage The Power Of AI In the Design and Construction Industry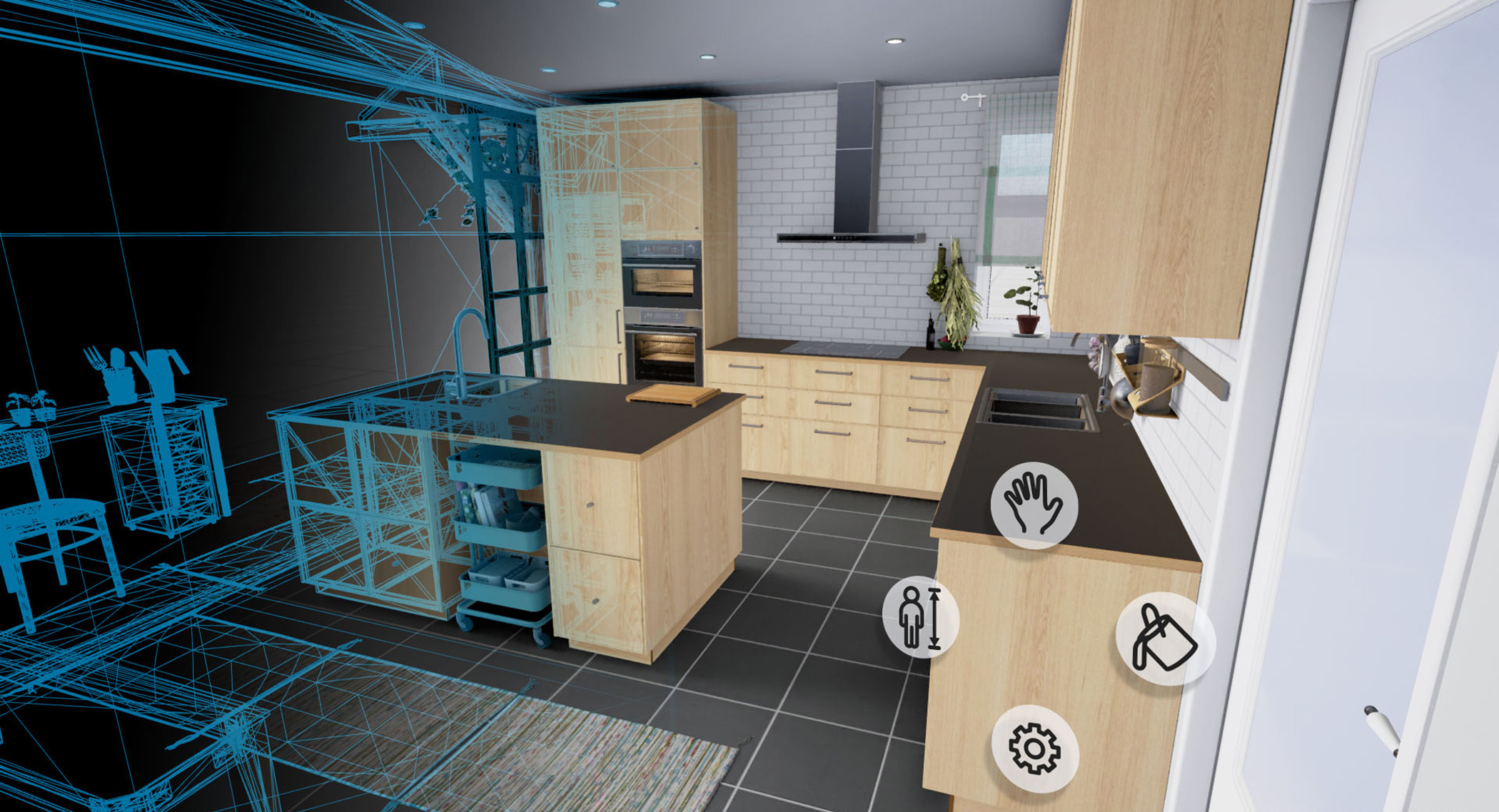 Manage FF&E specification, procurement, and product data at scale. Take on bigger projects with confidence and grow your firm with Fohlio. Schedule a demo or book a consultation with one of our account managers to explore these features today.
More professionals across industries are becoming increasingly familiar with the concept of artificial intelligence (AI), and the practical applications it has to advance and improve upon human efforts. A recent report from Tractica forecasted the growth of AI software applications from $1.4 billion in 2016 to $60 billion by the year 2025. This explosive growth is due in no small part to the recent innovations in software and robotics in industries like manufacturing and medicine that have paved the way for further understanding among professional communities such as architects, builders, and interior designers.
Read: 5 Ways to Manage FF&E Specification and Procurement Costs (Plus, and FFE Template That Will Save You Time)
AI Case Study: The Engineering and Construction Sector (E&C)
In order to narrow in on the competitive advantage AI gives to the design & manufacturing communities, it's helpful to look at real-world data from a closely related industry. According to McKinsey and Company, a leading global management consulting firm based out of New York City, the E&C sector is reportedly worth more than $10 trillion per year, and though it tends to serve increasingly technically proficient clients, the industry itself remains largely undigitized.
To get a clear snapshot of trends in the technology currently used across the industry, McKinsey collected use case data from 1,000 construction-software startups and their products. The in-depth study revealed a burgeoning focus on technological applications that supported AI-powered algorithms. In an industry often plagued with scheduling overruns and safety concerns, the use of automated software was shown to overcome major roadblocks in planning, ideation, and project management.
Learn more: FF&E Specification in Excel is Killing Design-Build Firms
In the face of the empirical data, it's clear that stakeholders cannot write AI off as an arm of technology better used by other industries. Though other industries adjacent to construction are well ahead in terms of adopting and integrating AI software into their processes, the use of technology as a more widely applicable solution across sectors rather than as siloed tools or knowledge proprietary to a specific industry means the opportunity for competition is fierce.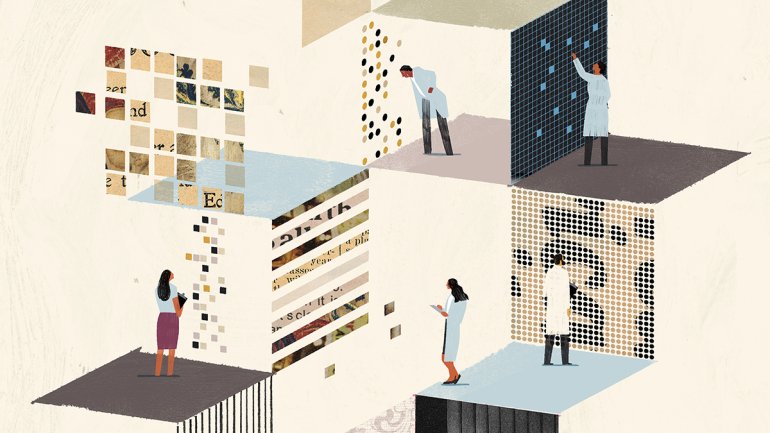 Interior Design & AI
The lowered barrier to entry is forcing industries to scramble to find the best AI-powered solutions for their business. Although interior design is widely considered to involve more creative processes than technical, it has just as much potential for growth with technological integration as its sister industry mentioned above.
Even though industry experts may express caution at diving headlong into technology for fear of it eventually eclipsing the artistic nature of the work, others say that it's simply yet another tool at a designer's disposal, albeit more advanced. Nate Miller, founder and CEO of Proving Ground, a digital design agency in Omaha, Nebraska told the American Institute of Architects that "If you dig into the science behind artificial intelligence and research into machine learning, you may find highly futuristic stuff. But where it's applied, it isn't used as a replacement for human thinking or problem-solving. It's meant to be an accelerator that positions the computer to handle certain things that a computer is really good at."
Learn more: Here's How Top Hospitality Designers Build Their FF&E Specification Templates
This misconception is not deterring intrepid software companies from designing and offering an impressive range of AI solutions for the interior design community. Take Planner 5D for example. Founded in 2011 by Alexey Sheremetyev, the app uses machine learning algorithms to analyze more than 40 million projects from real users, and predict and optimize the thinking behind home design. The software factors in design aspects such as the average square foot taken up by a single person and the standard width of doors and windows. It considers design preferences like the way a couch ought to face a fireplace or the placement of light sources in a bedroom. By performing these calculations, it hopes to mimic the way designers think in order to streamline the process.
Learn more: How to Keep Your Whole Team on the Same Page, From FF&E Specification to Construction
Sheremetyev commented that "Currently, only professional designers know design rules and techniques. Our vision is to empower everyone to become interior designers with an app that combines AI with virtual reality." This might seem contradictory to the notion that AI isn't intended to replace job function, but the more general consensus is that AI tools are creating greater synergy between designers and clients that help designs be more easily communicated and executed upon according to project parameters.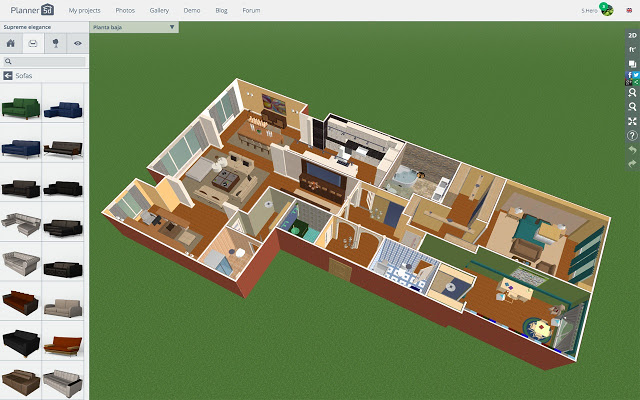 Elements of AI can also be seen in the visualization of virtual and augmented reality (VR & AR) programs for designers and professionals. Whether it's a complex VR simulation that serves a virtual tour of a proposed space or a collaborative design program complete with virtual design assistants and prefabricated build elements, the undercurrent of artificial intelligence acting as design aid is undeniable.
Read: 8 Elements of an Indispensable Digital Material Library
The Future of Artificial Intelligence In The Design Sector
As designers and clients begin to experience how the use of AI-powered solutions expedites their projects without eschewing quality or the wealth of human knowledge and experience, we should start to see an even greater shift towards integrating these types of software platforms into everyday use. Similarly, AI technologists will continue to push the envelope in 2019, developing new design platforms and tools that help to bridge the understanding between man and machine.
Learn more: How to Bridge the Gap Between the Design and Construction Industry's Legal Divide
Manage FF&E specification, procurement, and product data at scale. Take on bigger projects with confidence and grow your firm with Fohlio. Schedule a demo or book a consultation with one of our account managers to explore these features today.
Featured image: Ikea
Expore Fohlio
Learn how to:
Save days of work with faster specification
Create firm-wide design standards
Automate and centralize procurement
Keep your whole team on the same Page
Manage product data
Track budget against cost in real time.
Prepare for asset valuation
Know more
Don't forget to share this post!