The Ultimate Tool For Planning A World-Class Medical Facility: Fohlio. Part 2, Manage Your Procurement Deliverables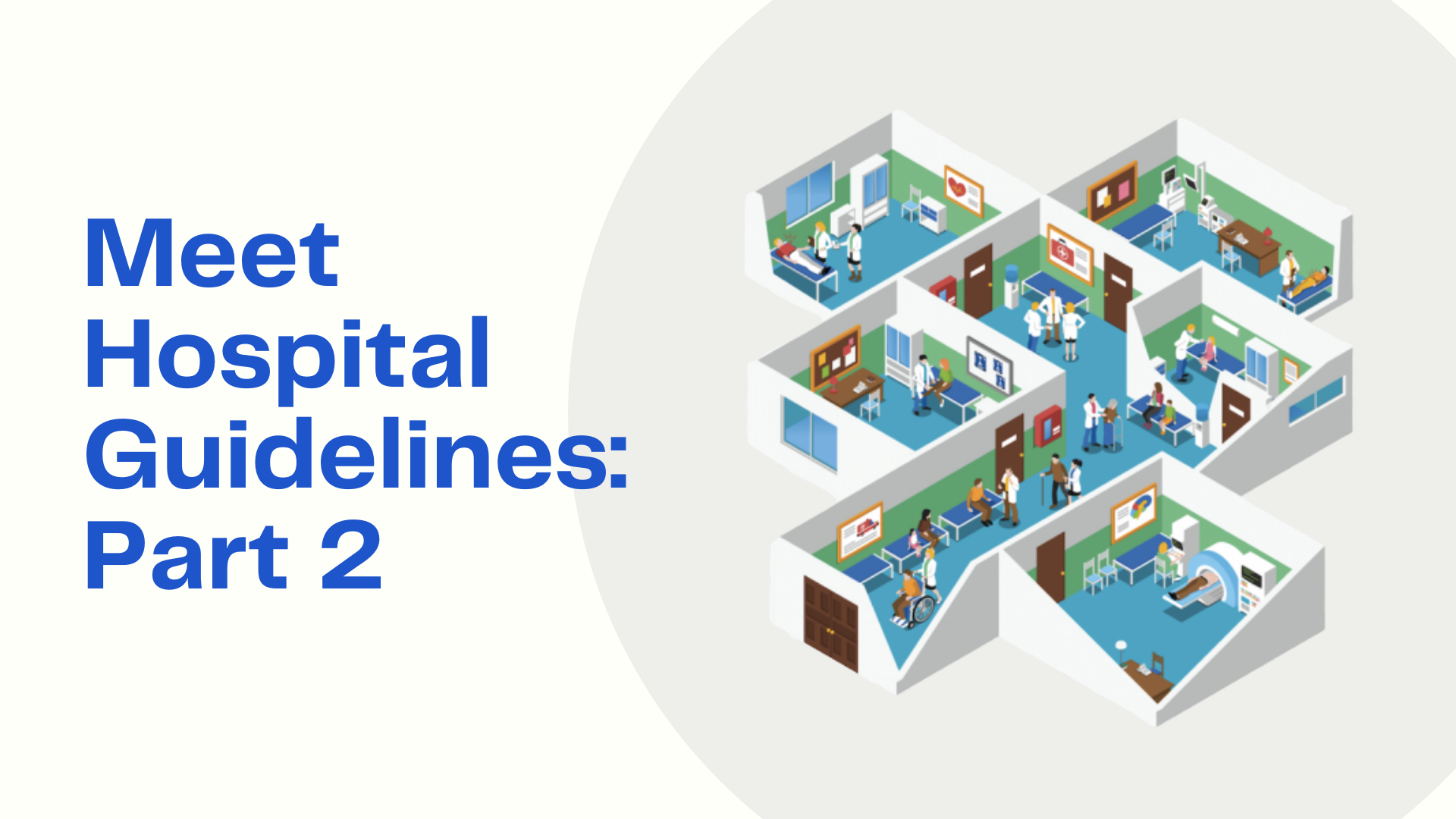 Manage FF&E specification, procurement, and product data at scale. Take on bigger projects with confidence and grow your firm with Fohlio. Schedule a demo or book a consultation with one of our account managers to explore these features today
Here's part two of a two-part series on how to plan a world-class healthcare facility. Where we talk about how you can manage your procurement processes and documents, as well as how you can keep your stakeholders engaged using Fohlio.
In the first article, we talked about how important it is to be able to orchestrate all your specifications properly, to ensure that you can create a highly functional and efficient medical institution that meets all your sanitation, programming, and equipment planning standards.
Your journey with Fohlio in building a world-class medical facility doesn't stop at specifications. We recognize that there are so many deliverables involved in building a hospital (tender specifications, financial evaluation report, tender financial & technical evaluation report, procurement documentation, and finally, delivery & installation reports), and today, we'll be diving into how Fohlio can help you with managing these requirements during your construction phase.
Procurement Deliverables
Tender Financial & Technical Evaluation Report
A tender financial and technical evaluation report contains all the details you need to cover for evaluating a vendor and their offer. Vendor information, contract size, compliance rate, and quality of items are a few of the things that you need to consider before accepting a tender.
This is usually done through a side-by-side analysis of your vendors. In a typical scenario, doing this more or less takes a few days: You first prepare all your vendor information, and you do this by collecting the offers from different points and printing it out, afterwards, you set a meeting with your involved stakeholders or project heads and together, you analyze and choose a vendor together. Once selected, you input your selected vendor as approved into your spreadsheet tracker, and only then will you create a letter that officiates your acceptance of the tender.
This is a very long procedure that can take and waste a lot of your time. Fohlio is equipped with providing you with tools that can expedite this process. Searching and viewing reports on your suppliers can now be easy as pie, and organizing your vendors and the quotes can now be viewed all from one place. Take a look at our "compare quotes feature" which gives you a side-by-side view of the quotes sent to you by different vendors.
Easily request more information from your vendors when needed.
Keep track of your RFQ's in one place.
View quotes from your vendors and evaluate your suppliers.
Procurement Documentation
Get an overview of all the items that you've ordered and processed for the project by documenting all your specifications in one place. A cloud-based digital materials library is a good way to keep things streamlined and easily accessible for you and your stakeholders.
Track information like product performance and lead times to ensure that you are able to utilize this information for easy analysis and reuse for future projects.
Delivery and Installation Reports
During the construction phase, it's important that along with building your specifications, you are able to keep track of in-depth product information. Especially when dealing with complex instruments such as medical equipment and technology.
Fohlio makes this easy by providing fields in your database where you can upload all of your supporting files. So yes- you can keep an eye on both the specification as well as the installation details of your chosen products. Easily send this information to your builders for easy execution during the installation phase.
Asset Management: Manage Medical Equipment Technology and Supplies
There are so many items you need to be able to keep track of in a hospital. Here are the few that we are all very much familiar with:
Laboratory equipment
Medical equipment
Maintenance equipment
OS&E Supplies
There should be an abundance of equipment and supplies in hospitals, but project budget cuts don't always make this possible. So it's important for you to be able to track your assets, what their current condition is, where they are located inside the facility, and information about how you can replenish them once they become obsolete. This way, your hospital is able to strategize around how to utilize all your equipment- especially for those that are very much limited.
Sort your specifications according to their classifications to easily track how your equipment is doing and where they are located.
Sync data on OS&E stocks and replenish your OS&E before they run low.
Stakeholder Engagement
Hospitals, much like any other important institution, require more than one head to build. Building reports for your stakeholders are no joke. Not only do they take a lot of time, but you would need to prepare different reporting templates for different types of stakeholders. With Fohlio, you can keep your stakeholders informed by providing them with real-time information about the project.
Choose the information you wish to share with these stakeholders and get approvals on your project.
Sample client view.
If this isn't sufficient, you can even build your own report templates through fohlio (see how in part 1 of this series), and send these reports out to all your stakeholders.
And that's pretty much it. In terms of hospital documentation deliverables, you're good to go. All that's left to do is build, build, and build!
Manage FF&E specification, procurement, and product data at scale. Take on bigger projects with confidence and grow your firm with Fohlio. Schedule a demo or book a consultation with one of our account managers to explore these features today
https://doh.gov.ph/sites/default/files/publications/planning_and_design_hospitals_other_facilities.pdf
https://www.healthfacilityguidelines.com/ViewPDF/ViewIndexPDF/iHFG_part_q_complete
Expore Fohlio
Learn how to:
Save days of work with faster specification
Create firm-wide design standards
Automate and centralize procurement
Keep your whole team on the same Page
Manage product data
Track budget against cost in real time.
Prepare for asset valuation
Know more
Don't forget to share this post!