How to Use Design Construction Documents to Stay Organized and Deliver Projects Faster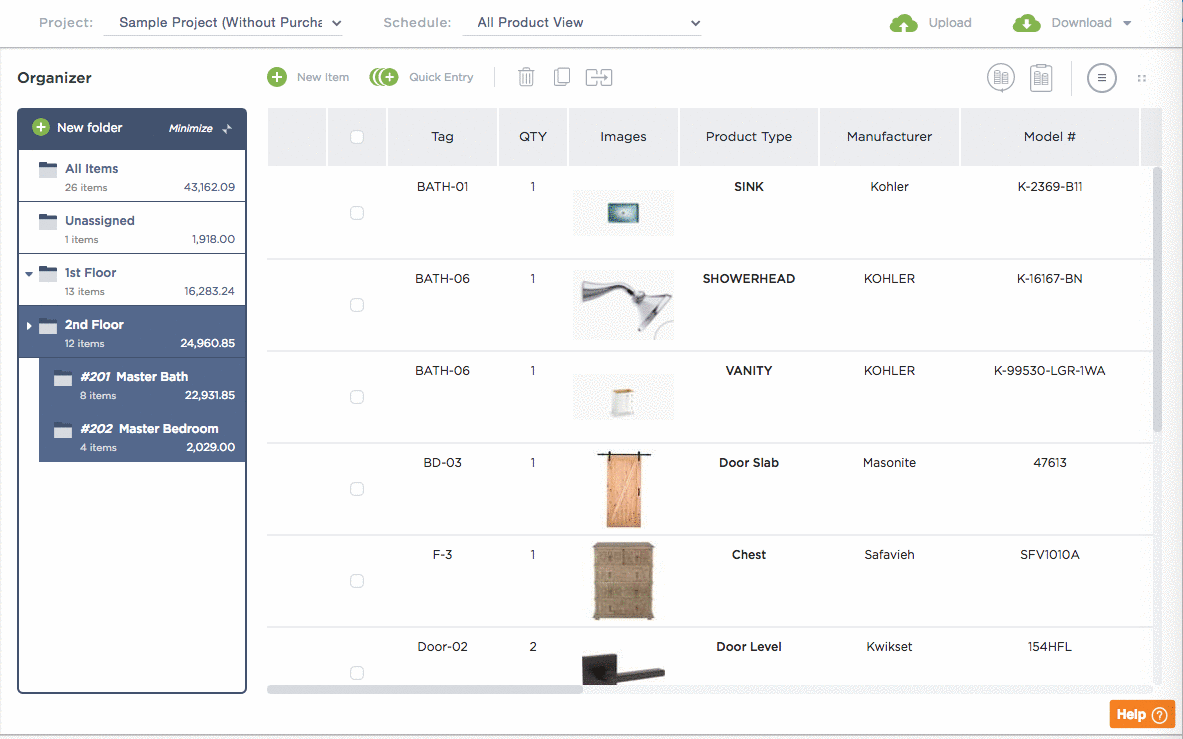 Manage FF&E specification, procurement, and product data at scale. Take on bigger projects with confidence and grow your firm with Fohlio. Schedule a demo or book a consultation with one of our account managers to explore these features today.
Half the time, working as an interior designer and architect is actually similar to being a surgeon. Every day, you wake up to some new crisis, plugging holes to make sure the project gets delivered on time. Your best tool in this endeavor? Documentation. More specifically, design construction documents.
Design Construction Documents Aren't Limited to Architecture and Design Software
You know the standards: Revit lets you create models, synchronize changes across all views, and detect clashes. Navisworks aggregates all your data into a single model. And on, and on.
These programs are powerful. They work. They help you keep costs under control. However, they're not exactly user-friendly if you're working with a regular couple building their single-family home.
The good news is that there are plenty of tools out there that will help you manage communications with your clients.
Here are four of the most common issues that delay projects, plus how you can fend them off using less expensive tools.
1. The Questions Avalanche

Questions are great. Questions make sure we know exactly what we're doing, instead of just guessing.
But of course, too much of a good thing is not good.
How many times have you had so many project-related questions thrown at you that you were paralyzed? Even after recovering from the onslaught, you turn around and there's another avalanche headed your way.
The problem here is managing a number of discussion simultaneously. Unfortunately for us, clients don't make it any easier, changing their mind or having unrelated ideas to discuss instead. As a result, you become entangled by the discussion, unable to keep your progress on track.
How Design Construction Documents Can Help:
If you become trapped in a question avalanche, try to structure the information you have and questions to be discussed quickly by recording them. Sure, you can do it in a regular Microsoft Word file, but we would recommend using some specifically designed apps that would use your time more efficiently.
One recommendation is Trello — it's free and absolutely user-friendly. Create a separate column for each room or type of work and add cards for each point of discussion. You can add images, links and comments, etc. inside each card.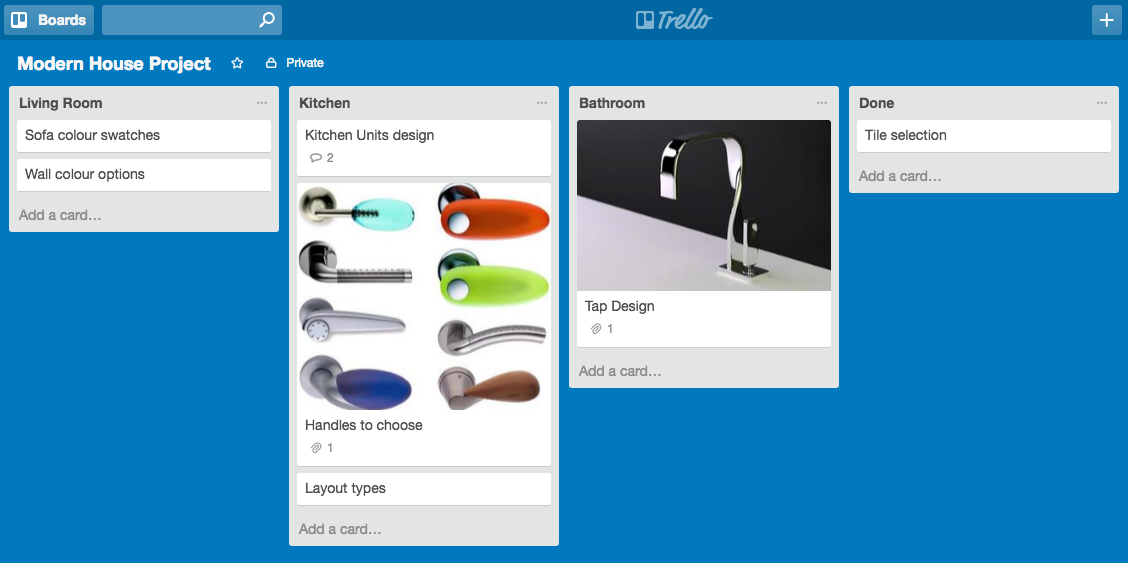 You can provide your client with access to the board and transfer the discussions to them to better track things. After you are done, simply drag the cards to the 'Done' column and start introducing amendments if any changes arise.
2. The Approvals Amnesia
Another issue that can kill your efficiency is what I like to call Approvals Amnesia. During the course of an entire design project, multiple meetings, discussions, and decisions are made between you and your client, very often verbally.
Sometimes, it is hard to remember what things are finally chosen or agreed upon. So you start decrypting, like Indiana Jones, all the notes taken during the dozens of meetings, trying to track down that specific event and conclusion.
Unfortunately, approvals amnesia is also typical of clients themselves. Some are so absent-minded or stubborn that can argue forever that they didn't agree on that wall color or tile choice, even though you are absolutely sure they did. This problem not only kills efficient communication, but also adds needless tension to the project.
How Design Construction Documents Can Help:
There are two ways you can deal:
Send a summary after each meeting (i.e. Meeting Minutes)
Record all your discussions
The first option definitely works, although it is usually hard to find time to do this (unless you have an intern willing to do it).
The second option is much easier: Just turn on your recording device and get on with your meeting. There are plenty ways you can do this: Use the default app on your phone or install something special, like Audio Memos for better management.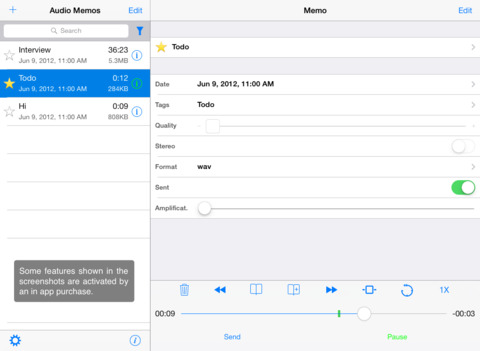 Having your sessions recorded doesn't just help you keep track of details, changes, and agreements for the sake of work efficiency — it can even protect you in legal proceedings, should the need arise. (Hopefully not, though.)
Just make sure everyone in the room knows they're being recorded.
3. The 'I Don't Know' Type of Client

This type of efficiency killer is not something that is dependent on you, but when you get an extremely indecisive client, one who can't make any decisions, a lot of self control on you part is required to keep the frustrations at bay.
You probably won't be able to change the 'I don't know' type of client, but you can try to find a workaround to at least make this indecisiveness work for you and keep its impact on your design process to a minimum.
How Design Construction Documents Can Help:
First and foremost, it helps tremendously to accept the fact that the client doesn't exhibit this behavior on purpose. The most probable cause here is that they are just inexperienced with the design process, so they really need your help and insight here.
To speed up the process when it's lagging, try sending an agenda of the next meeting. Having the list of questions to discuss prepared and presented beforehand will give your client a bit more time to think it over. Also, the probability you will get an answer is much higher. Preparing an agenda is very useful for keeping notes and planning the whole meeting up anyways, so this is really a win-win situation.
4. The 'Send Me the Latest Spec' Headache

Finally, probably the most important efficiency killer is the inability to share all of the current up-to-date specifications or design changes with your contractor(s) or client. Often, the information is stored in multiple places on your local drive: a schedule is one place, cutsheets in another, pictures, installation manuals, and presentation documents in yet another.
It's very easy to drown in the amount of changes or requests needing coordination among your design construction documents when they start piling up. This can create a huge chance for miscommunication. Even a tiny misunderstanding or error with the specs can have detrimental effects on the project timeline or budget … or potentially catastrophic damage to your reputation.
How Design Construction Documents Can Help:
The best thing you can do is to provide your clients and contractors with an online collaborative tool to access your design schedules and specifications that coordinate with them. The easy to use web based tools by Fohlio not only makes coordination seamless but also provides powerful tools to make your workflow with specifications incredibly efficient.
Using Fohlio platform that is custom made for interior designers and architects, you will not only save you a lot of time by not needing to send tons of emails, but it will also help you share the information efficiently increasing project transparency for all sides. It provides a great platform for specification sharing and coordination that will simply make your life easier.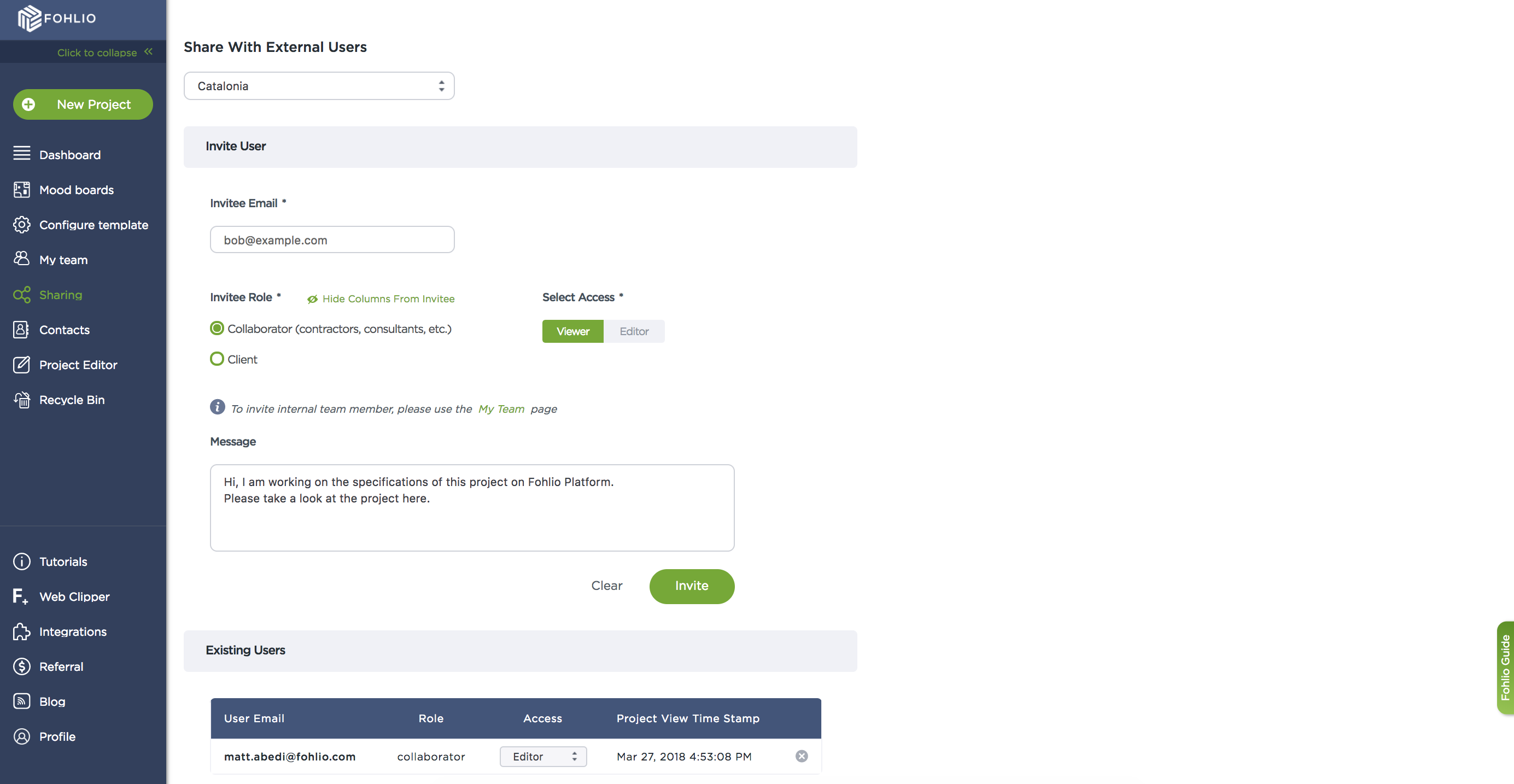 Fohlio provides specification download options in PDF, Excel, or InDesign documents. You can customize your report with product images, links to cut sheets and product webpages, and your company logo with a few simple clicks.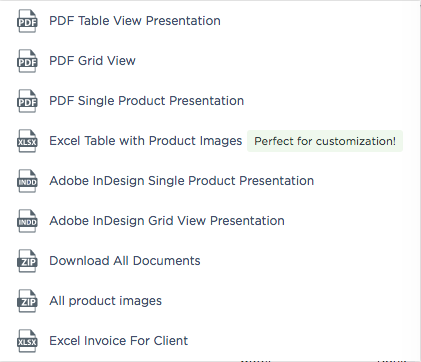 What are your tips for avoiding project delays? Share them with us in the comments!
In the meantime, check out Fohlio and see how big of a difference it can make in your workflow.
Expore Fohlio
Learn how to:
Save days of work with faster specification
Create firm-wide design standards
Automate and centralize procurement
Keep your whole team on the same Page
Manage product data
Track budget against cost in real time.
Prepare for asset valuation
Know more
Don't forget to share this post!