The Anatomy of Good Coworking Space Design, In Pictures
The coworking space trend is showing no signs of slowing down. If you work on any commercial projects at all, chances are good that you'll be working on a shared office at some point. Maybe you're already positioning yourself to be competitive in the space! Either way, it's worth knowing what makes good coworking space design.
What Makes Shared Workspace Better Than Traditional Office Space?
Let me start this by saying that a cowork space isn't all pros compared to the traditional office model. Both have their advantages and disadvantages — but to be competitive in the coworking trend, it's worth exploring what makes the latter so appealing.
In one word: flexibility.
Thanks largely to the increase of independent work — i.e. freelancing, startup jobs — more and more people are seeking a place where they can not only get things done, but also have plenty of autonomy when they need it.
The traditional office space takes care of the first part. However, the beauty of a coworking space is that it can provide that and so much more.
A possible con? You'll have to be more self-reliant on staying focused.

7 Elements of Good Coworking Space Design
1 - Flexibility, part 1: "I" and "we" spaces
At its core, a coworking space is a place to work. This means it's crucial to have areas that are private or simply quiet, where members can focus.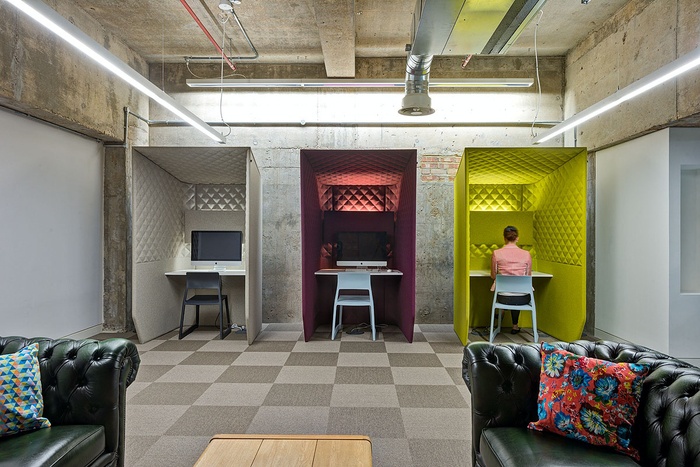 On the other hand, a shared office space will always have a wide variety of professionals, so it's also important to have areas where everyone can mingle while working.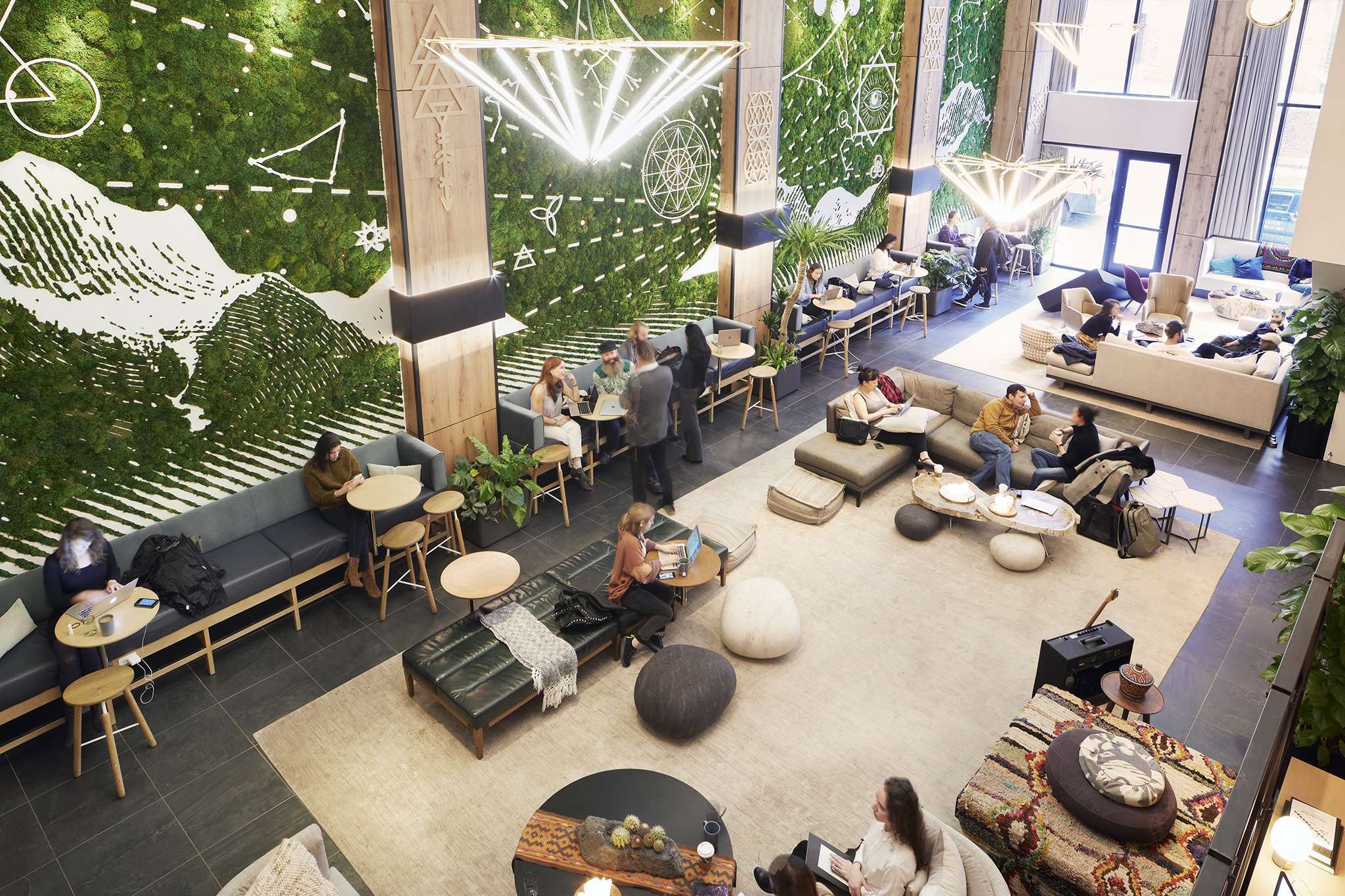 If you're a startup CEO, you might be pleasantly surprised to find that the uber talented developer you need is sitting right next to you.
2 - Flexibility, part 2: varied seating arrangements
The desk and office chair setup has its place. At a coworking space, so does the beanbag. And the bright yellow wing chairs. And the colorful stairs with throw pillows.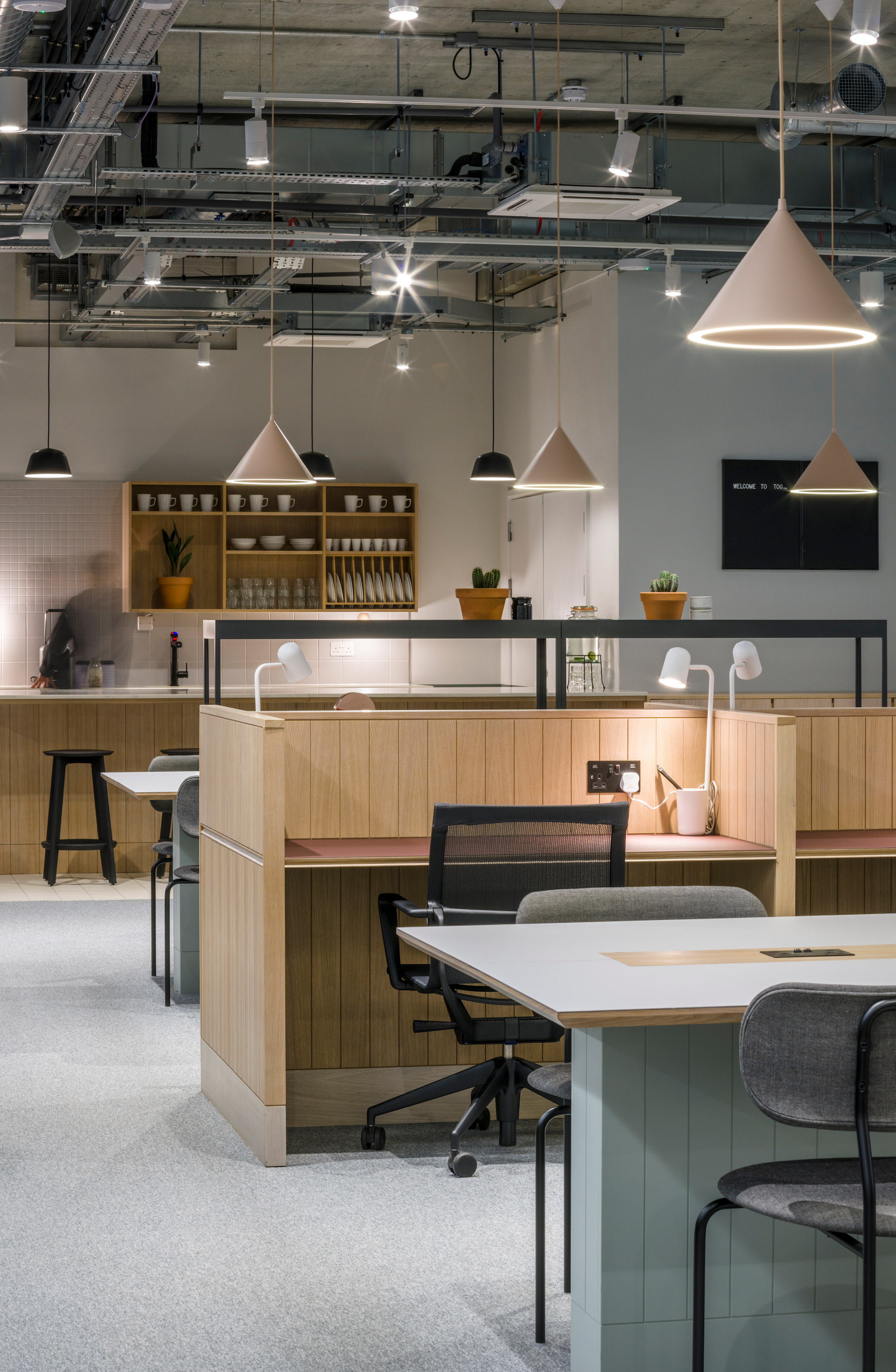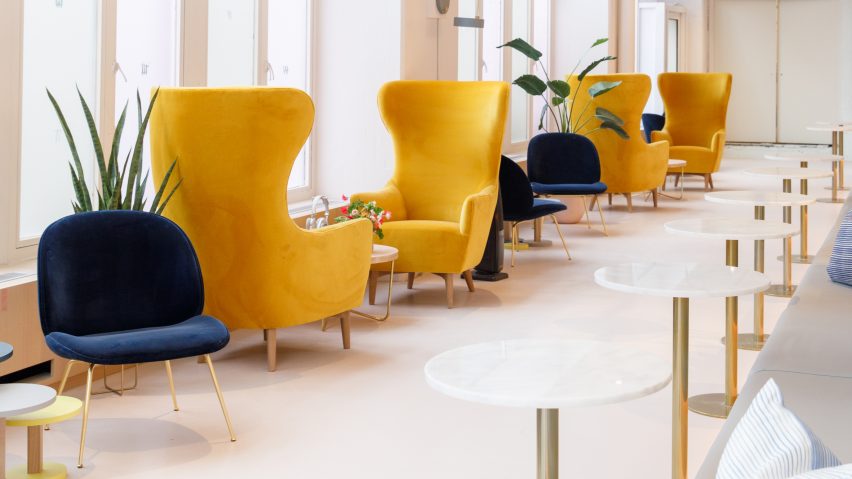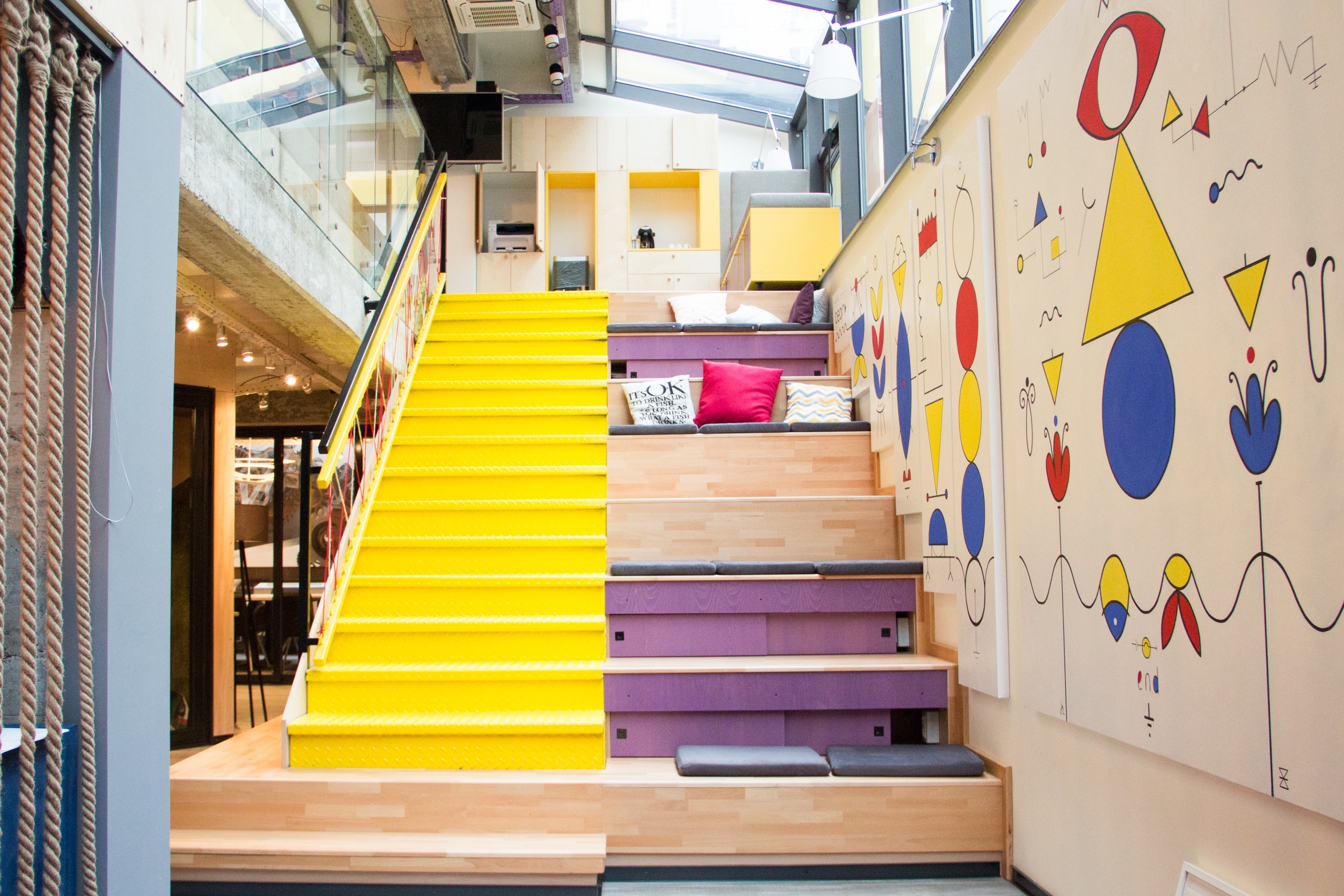 Why all this variety? It helps the brain get a fresh perspective. This is especially helpful for coders trying to solve specific problems, or creatives who are stuck in a rut.
Read: 5 Ways to Manage FF&E Specification and Procurement Costs (Plus: An FFE Template That Will Save You Time)

3 - Flexibility, part 3: different sceneries
Essentially, this is taking varied seating arrangements to a whole new scale. This is an even more powerful tool for stimulating the brain, creating a different mood, or simply taking a break.
You can have rooms that are closer in looks to a traditional office space, but perhaps a lot more modern and polished.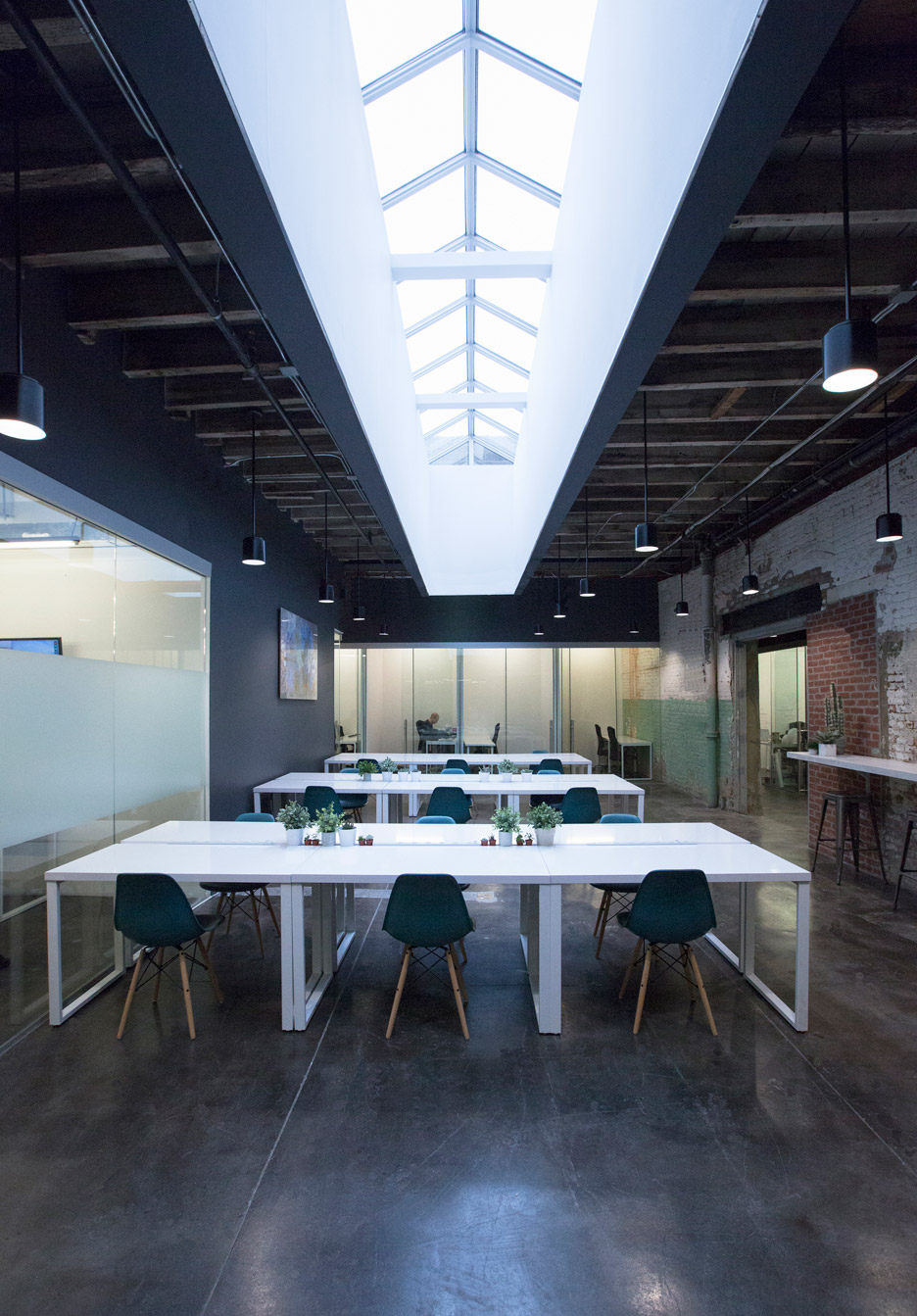 Artsy sections with playful patterns and accessories? Why not?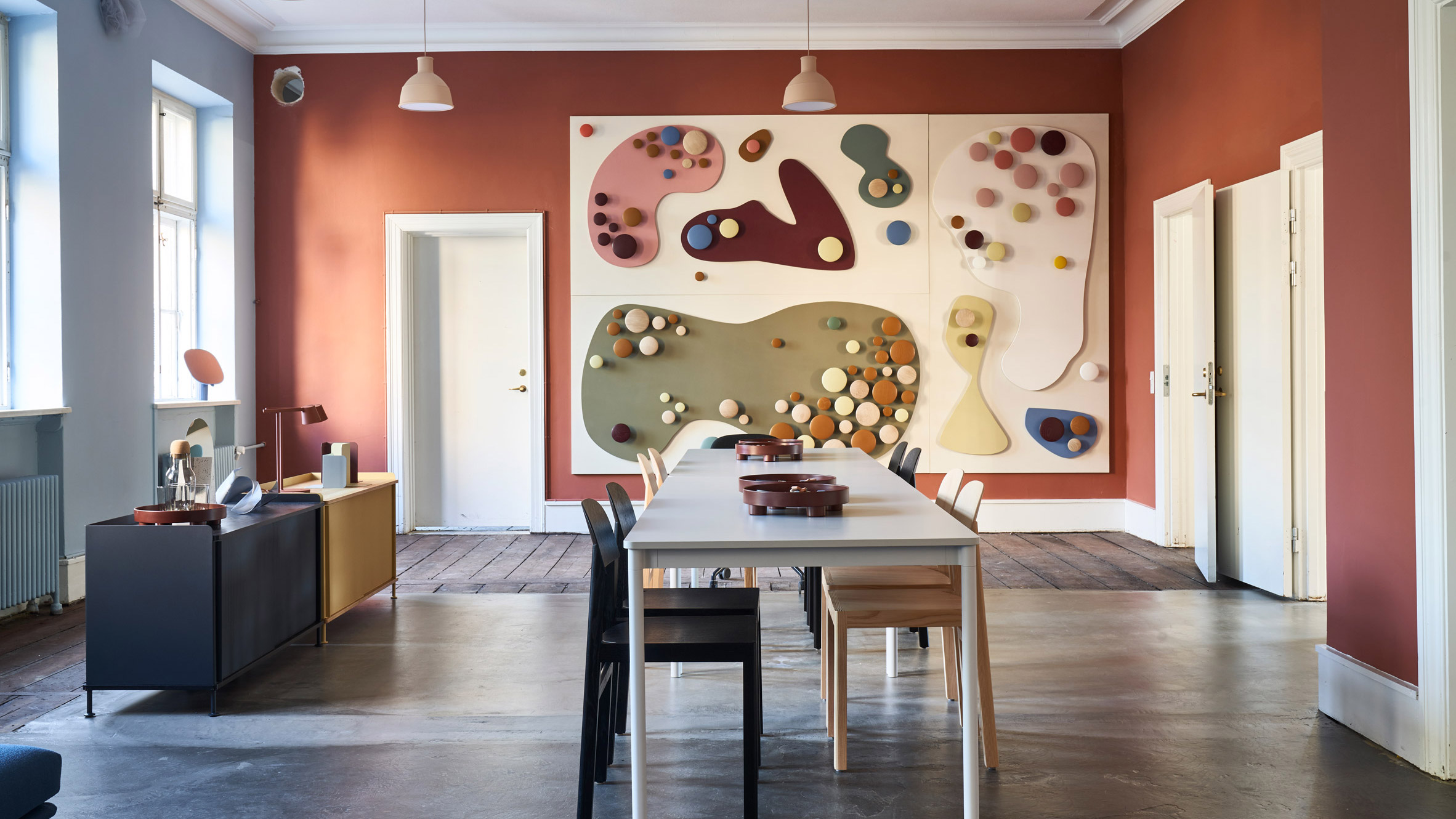 Are you converting a former church? Inspired by a coffee bar? Go for it! The point is to walk away from the staid, stuffy traditional office setting.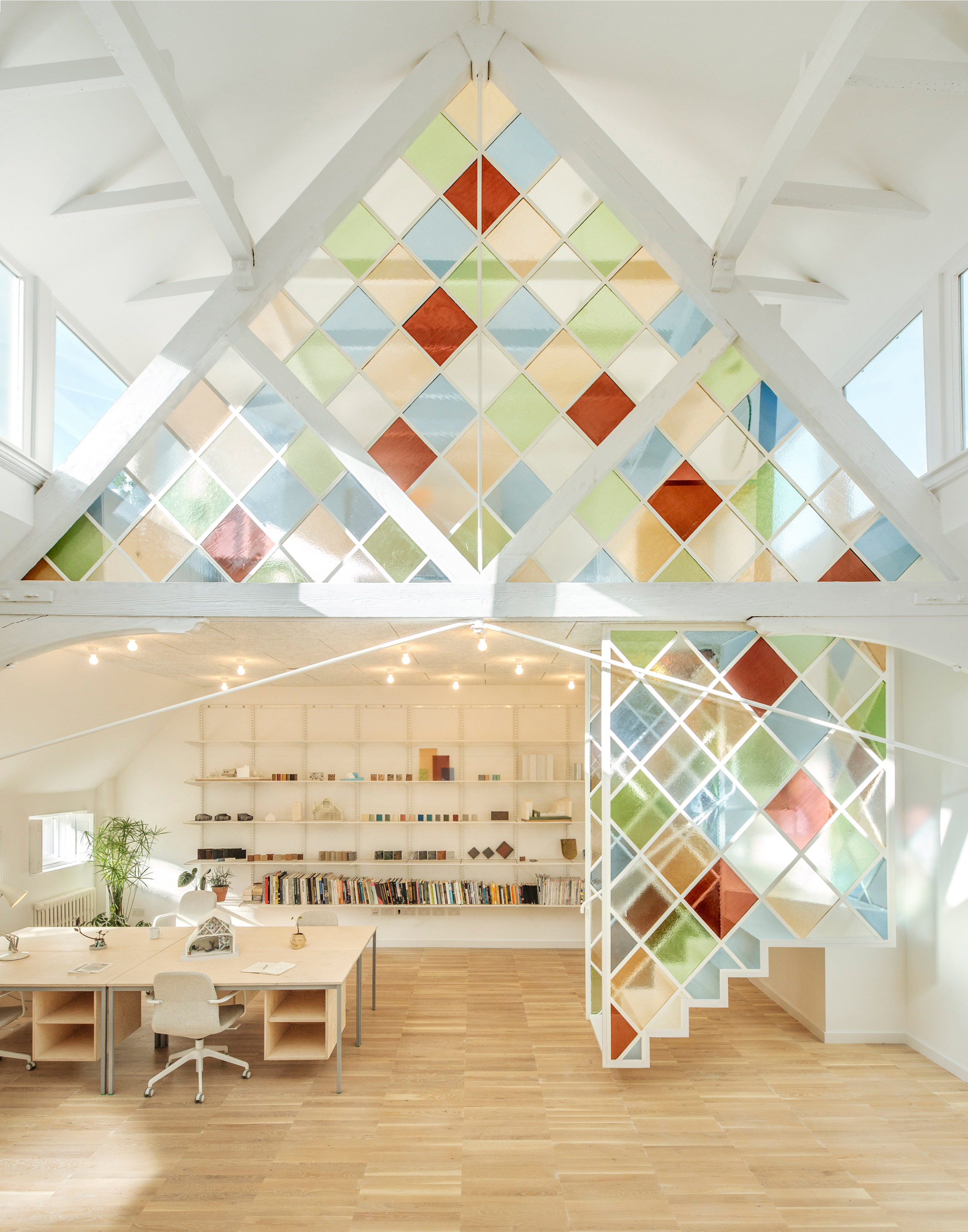 4 - Good design
Blame it on the reptilian part of the human brain, but a lot of times, beautiful things are very effective in attracting people. In the case of a shared workspace, it makes members excited to come in.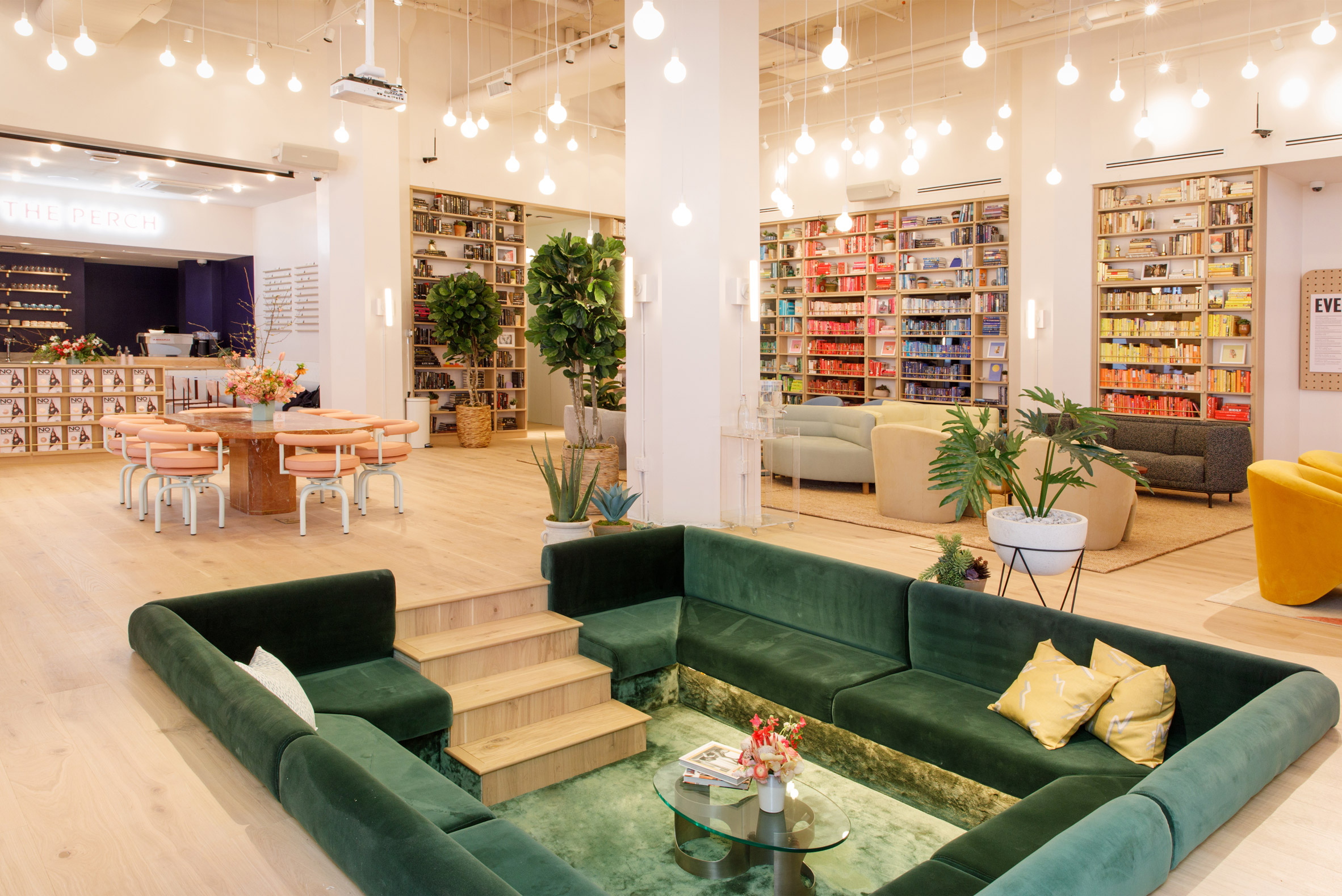 On a deeper level, good design isn't just easy on the eyes: It's also a reflection on the type of members a coworking space wants to attract. This products two additional benefits: First, precise targeting makes it easier to get people in the door. Second, homogeny makes for harmony, creating strong relationships and therefore a loyal member base.
Read: Your Design Firm Needs a Digital Materials Library — Here are 9 Reasons Why
5 - Going green
This means two things: living plants and being green-certified. The first has been proven again and again to reduce stress. Not only that: They're pretty!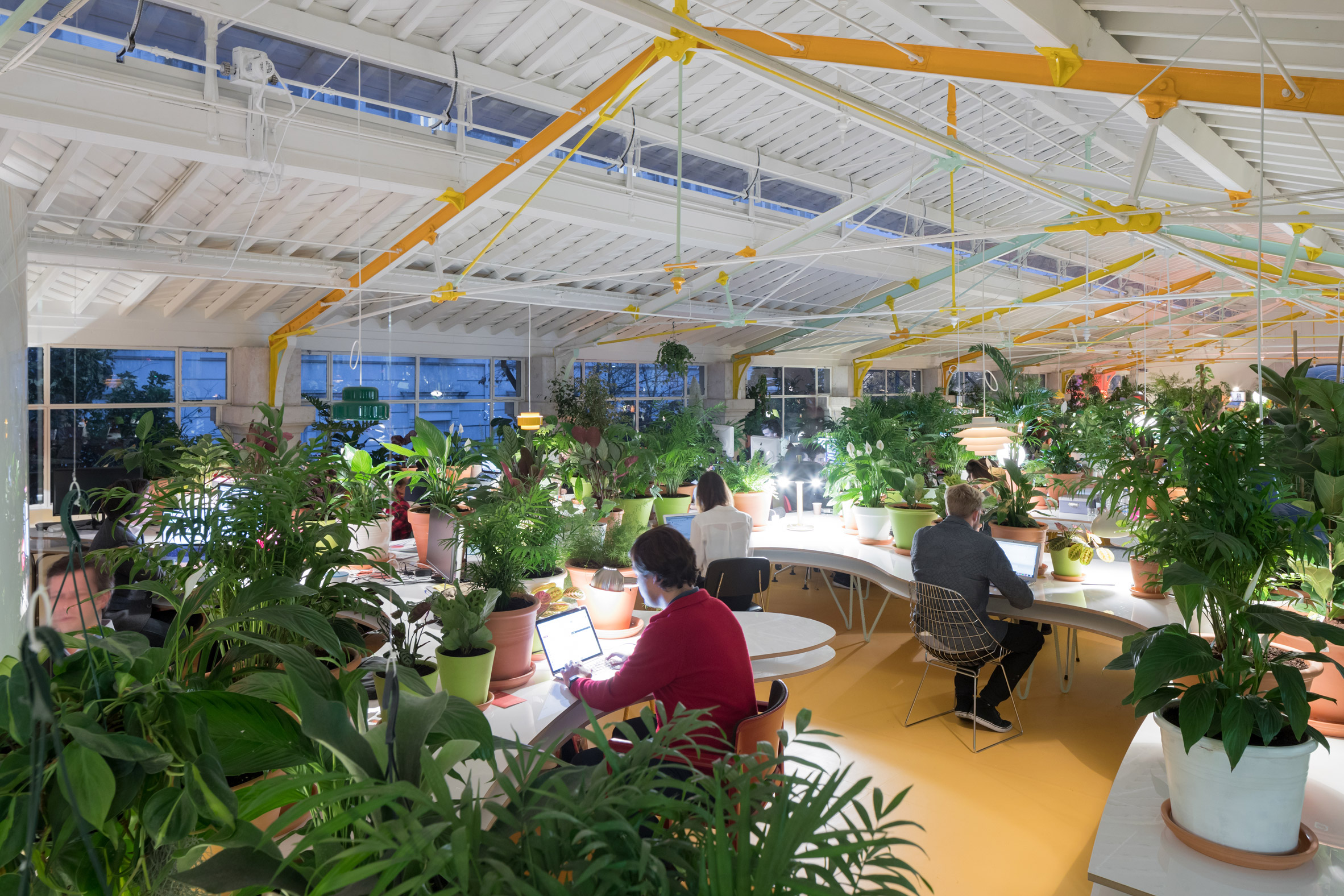 The second means a space that encourages well-being and sustainability. Judging by the high levels of work-related stress and anxiety, this is pretty crucial.
Studies have shown that "green" buildings produce a 26% boost in cognition and 30% fewer sickness-related absences (Forbes).
6 - Snacks
Look. It seems trivial. And we know this. But actually, snacks, and the quality thereof, make a big difference in members' experience and perception of a coworking space. Some nice coffee, healthy food, fruit, chips, etc. would be good. Bonus: The food station makes an extra area for collaboration.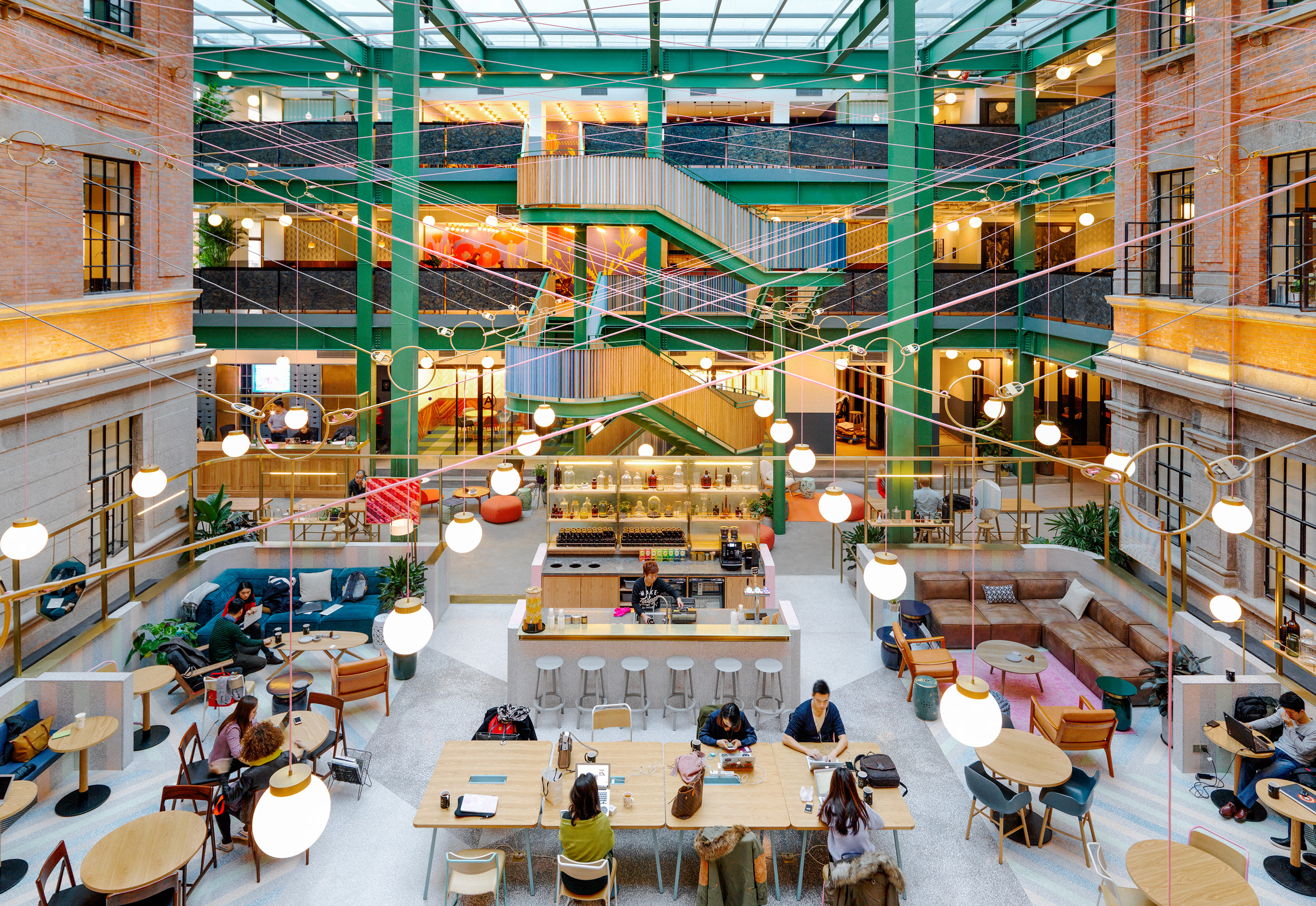 7 - Office necessities
Of course, the fanciest coworking space won't be any good unless the basics are covered. Start with a variety of lighting: big windows for natural light, task lighting, and warm ambient light. Don't forget climate control — allow variability in different areas if you can.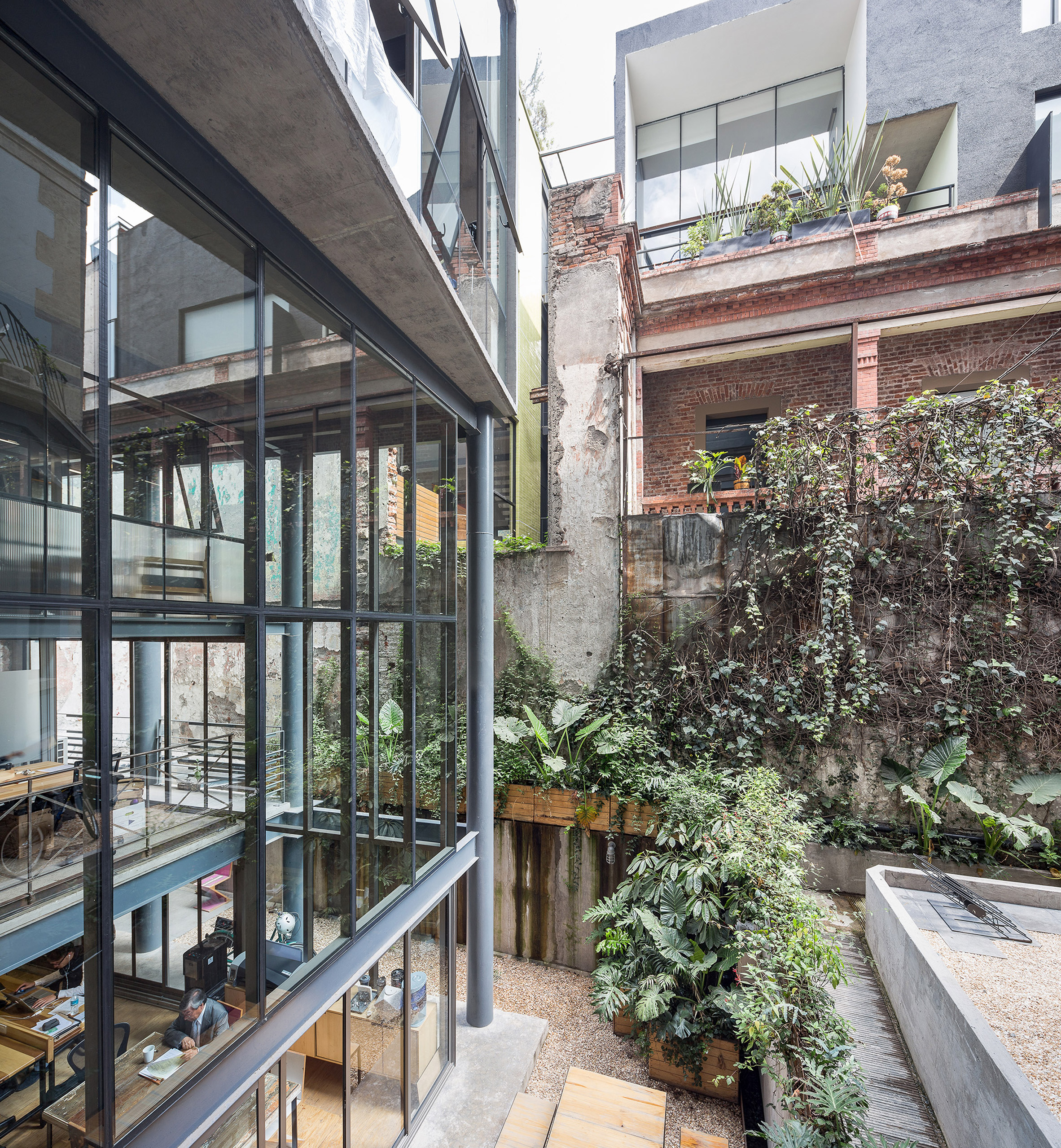 Last but not the least: office supplies. Provide the basics like paper, pens, pencils, staplers, paper clips, a copy machine, a printer, and more. It's conveniences like these that make a difference.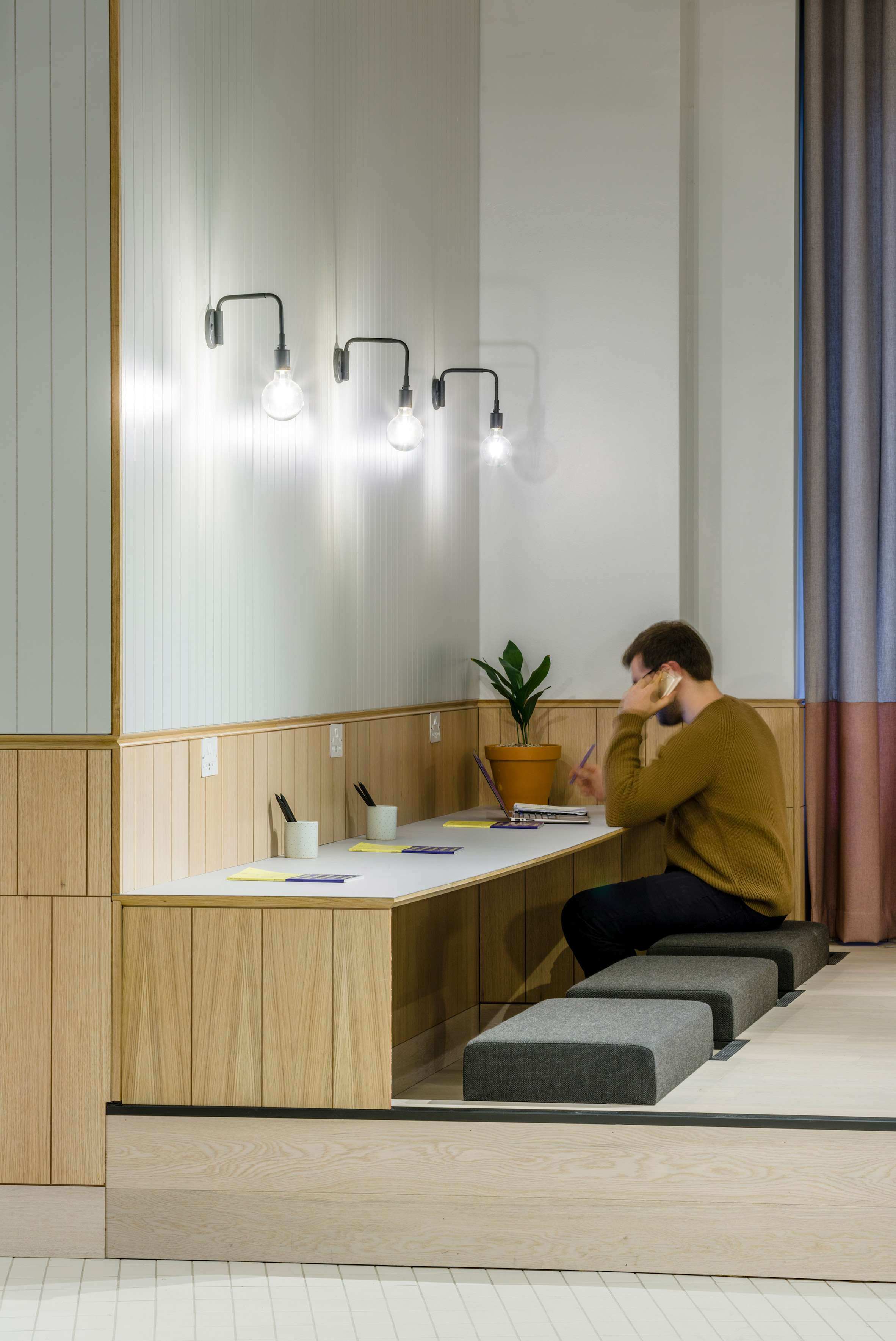 Fohlio Quick Tip: Setting Up Your Product Specification Sheet for a Coworking Space
You can save yourself lots of time and effort by creating a product specification template specifically for this type of projects. Make a placeholder checklist of the standard items: lighting, HVAC, flooring, furniture, etc.
Once you start designing, just replace the placeholders with the specific items you want.
As a bonus, you can provide your client with their first set of office supplies, so they're ready to go as soon as possible. This section can probably be the same for every project, so you don't need to spec them out every time. It's a small thing, but it makes a huge impact on your client's perception of you, and likely the reputation you're trying to build.
What are your tips for designing coworking spaces? Tell us in the comments below!
Fohlio makes FF&E and finishes specification faster and more efficient. Get the interior design software that helps your firm become more profitable. Sign up for your free trial!

---
Also published on Medium.
Your email address will not be published. Required fields are marked *