Beyond Brand Identity: What The Future Holds For Hospitality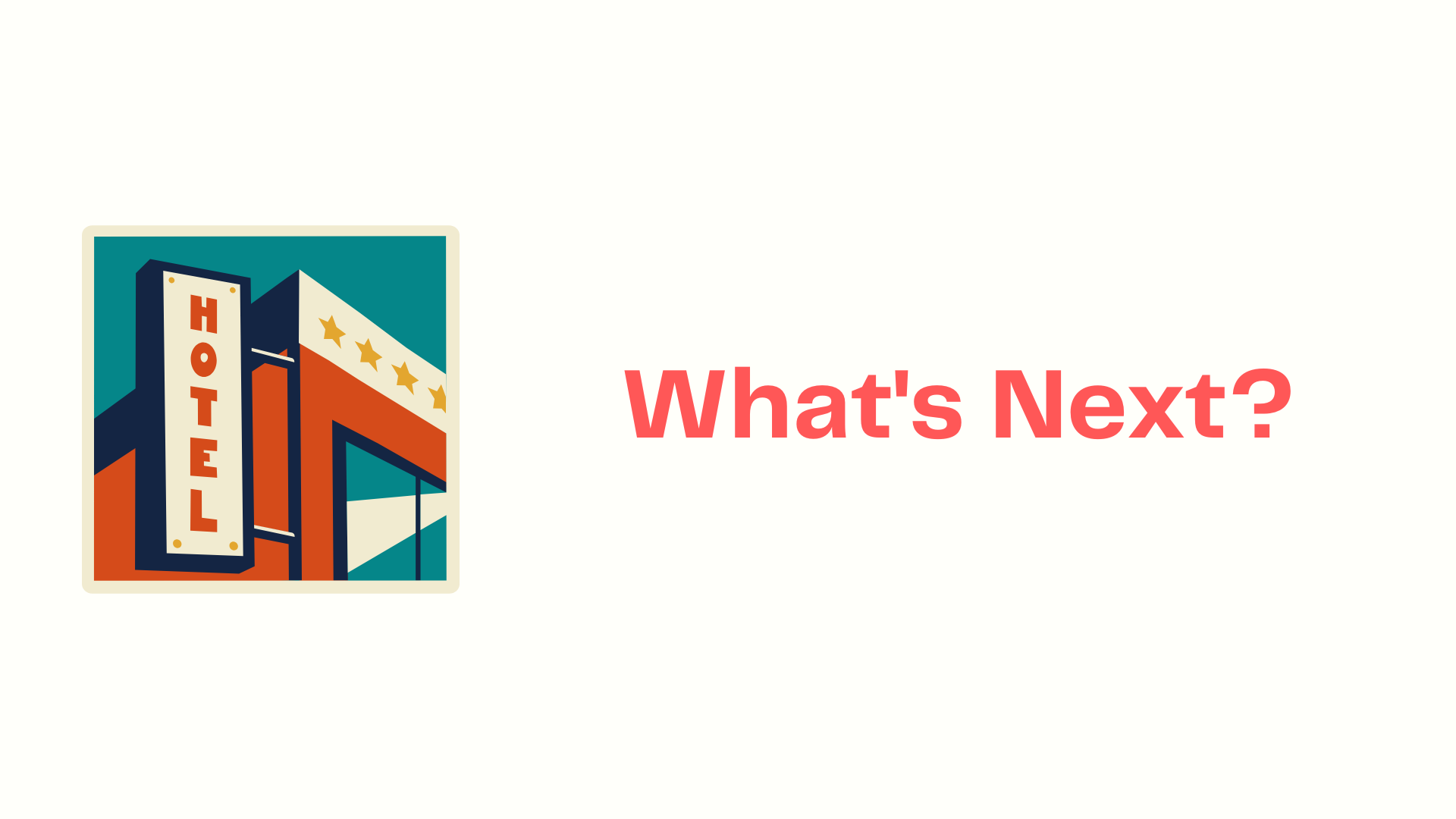 Manage specification, procurement, and product data at scale. Take on bigger projects with confidence and grow your firm with Fohlio. Schedule a demo or book a consultation with one of our account managers to explore these features today.
It's time to start rethinking function, skills, and resources for the future of the hotel experience.
Ah, the classic hotel experience- you check in, order room service, maybe- take a dip in the pool, sleep and then check out the next day. This experience seems global- meaning most hotels primarily function and operate the same way, with their only separating factor being branding and spaces.
But we think that it just might be right to start moving past that. After all, most hotels, if not all of them, are required to have brand standards.
What we're looking forward to is the way future hotels will operate. Ideally, future hotels will create connections to new resources, balance resources to revitalize already-existing skills, mobilize resources for new collaborations, and combine external potential into new opportunity areas.
Modern hospitality design is more than just brand standards.
Consider every asset—space, people, brand, movement, and services—as well as every capability—technology, human capital, user experiences, operations, and business models—when developing new strategies for your hotel to take advantage of in building the newest prospects in the hotel of the future. Here's what we think will shape the future of hotels.
Experience-centric
With more and more hotel chains popping up around the world, novelty is at an all-time high. One thing that could set you apart from the temporary hype that comes from creating a novelty is to focus on experience as well as user experience.
The hotel business needs to look outside of "silos defined by brands and places," according to Deloitte's research, and become an "integrator" of experiences, people, cultures, spaces, and processes. In other words, customers come first and foremost in the hotel of the future.
Hotels now need to consider more than just the physical structure and focus on the guest's complete experience. This can be done by giving your guests unique experiences through utilizing and redesigning the hotel space. It must provide more assistance and support than just housing. The hotel's walls are becoming more permeable, allowing for the creation of really distinctive travel experiences that transcend brands.
"Within a brand, you can think about how to adapt and evolve offerings based on the geography you're in, the community around the hotel, the context of the traveler," said Ramaya Murali- Deloitte's senior manager of strategy and operations.
Paradero Hotel in Mexico. Designed by BHuber.
Take a look at this great example of a hotel resort redefining customer experience. The hotel sits on the side of a desert where guests can enjoy the beautiful landscape as much as they can in the interior. More than just a brand? Check. Encouraging community engagement? Check. Experience-centric? Most. Definitely.
Flexible Lodging Options
With the economy slowly opening, borders and restrictions for travel are loosening in different countries around the world. This, combined with a boom in millennial workers choosing permanent work-from-home setups, will give rise to digital nomads and travel lifestyles. Think cheap- but- complete hotels that offer basic amenities like capsule hotels and Airbnb.
According to Airbnb, the rising popularity of working from home is also causing a significant change in how people travel. The business wrote in a statement to shareholders that "almost two years into the epidemic, it's now evident that we are undergoing the biggest shift to travel since the start of commercial flying." Businesses should be expectant of travelers looking for more extended stays.
Additionally, due to an increase in solo travel around the world, the demand for capsule hotels is expanding. The market size for capsule hotels was estimated to be at around $202.3 million in 2019 and is anticipated to grow to $276.2 million by 2028, with a CAGR of 8.2 percent between 2022 and 2028.
A capsule hotel in Japan.
A capsule hotel often referred to as a pod hotel or a sleeping cabin, is a distinctive and modern kind of lodging that is reasonably priced. Every tourist is housed in a "capsule" which is pretty much a bed-sized pod. The capsule typically has a curtain or a door without a lock. These hotel capsules are placed in rows and come with Wi-Fi, a locker, outlets, and other conveniences.
Technologically Adaptive Spaces
COVID-19 made us more online than ever. Shopping, work, and entertainment transitioned from in-person to on-screen. Our appetite for digital technologies has increased in the past year, making us more dependent and expectant of having the immediate convenience that new technology brings us.
Now, this brings about its effects on the hospitality sector. Now's the chance to rethink physical locations and convert them into strategic business advantages because customers now live online even when they are physically present. Although the idea of remote working isn't new, the pandemic brought a more liberal approach to out-of-office working into the spotlight, and it's a trend that's here to stay.
According to a recent McKinsey & Co. study, nine out of ten businesses plan to merge remote and on-site working in the future, and research from Harvard Business School found that 81 percent of those who worked from home during the pandemic don't want to return to the office.
A twin-room in Cloud 7 hotels offers a working space for guests.
According to Deloitte's 2022 Travel Outlook, "working from anywhere" (WFA) has become the norm, and "laptop-lugging leisure workers are taking more trips, adding days and dollars to them," savvy hotels are not only narrowing their focus to entice in digital nomads, and long-stay guests, but those who had previously relied on business travel are targeting vacationers as well.
For hospitality, technology innovation may start manifesting itself in smart hotel features like self-check-ins and self-check-outs, for example, app-based room services, touchless payments, centralized remotes for rooms, and digitally incorporated workspaces.
Alexa for hospitality. A new product roll-out to be incorporated into Mariott hotel rooms.
Sustainable Materials
Prior to the pandemic, sustainability was already a hot topic in the hospitality sector, and now that travel and border restrictions are slowly lifting, it is expected that this movement will resurface. Let's look at the statistics:
Although there aren't many tempting options, 55% of international tourists say they are more determined than ever to book sustainable accommodations than they were the previous year.
87 percent of millennials think a company's impact on the world should be used to determine its success.
La Quinta Inn & Suites in Danbury, Conn- Photo by: Shoreline Aerial Photography, LLC
It's likely that the link between sustainability and growing enterprises will gain importance in the next few years. Opportunities to embrace innovative tactics (like practicing sustainable FF&E and OS&E procurement) that will boost their sustainability indicators will be readily accepted as the businesses try to recover from the setbacks they have faced over previous years
Read More: Specify Products That Make A Difference: A Checklist For Identifying Sustainable Materials
More Local Vendors
The cracks in the hospitality supply chain have started to become more visible, now that most of them are facing more issues with supplying OS&E. Approved vendors seem to be running out of supply, and it's only going to be a short while until we run out of inventory. OS&E we To take tension off of the supply chain, hotels had to find equally credible sources- fast.
With a combination of sustainable thinking and efficient procurement, hotels have now begun opting for more local suppliers. This means using locally abundant supplies and materials.
A country already ahead of this curb is Japan. In boutique hotels around the country, the typical towel cloth bathrobe can usually be substituted for a "yukata" which is a more casual kimono that guests can use for lounging. We're guessing, other than the fact that it is part of a cultural norm, that it is also a more sustainable approach than having to source and bring exported bathrobes from another country. A small switch like this can make all the difference to environmental impact, as well as procurement savings in the long run.
Learn more: Step Up Your Procurement Game: How To Build An Approved Vendor List (AVL)
Manage specification, procurement, and product data at scale. Take on bigger projects with confidence and grow your firm with Fohlio. Schedule a demo or book a consultation with one of our account managers to explore these features today.
References:
Expore Fohlio
Learn how to:
Save days of work with faster specification
Create firm-wide design standards
Automate and centralize procurement
Keep your whole team on the same Page
Manage product data
Track budget against cost in real time.
Prepare for asset valuation
Know more
Don't forget to share this post!