Fohlio: The Disruptive Technology Made For Scaling Profitable Franchises, Part 2: Franchise Management Software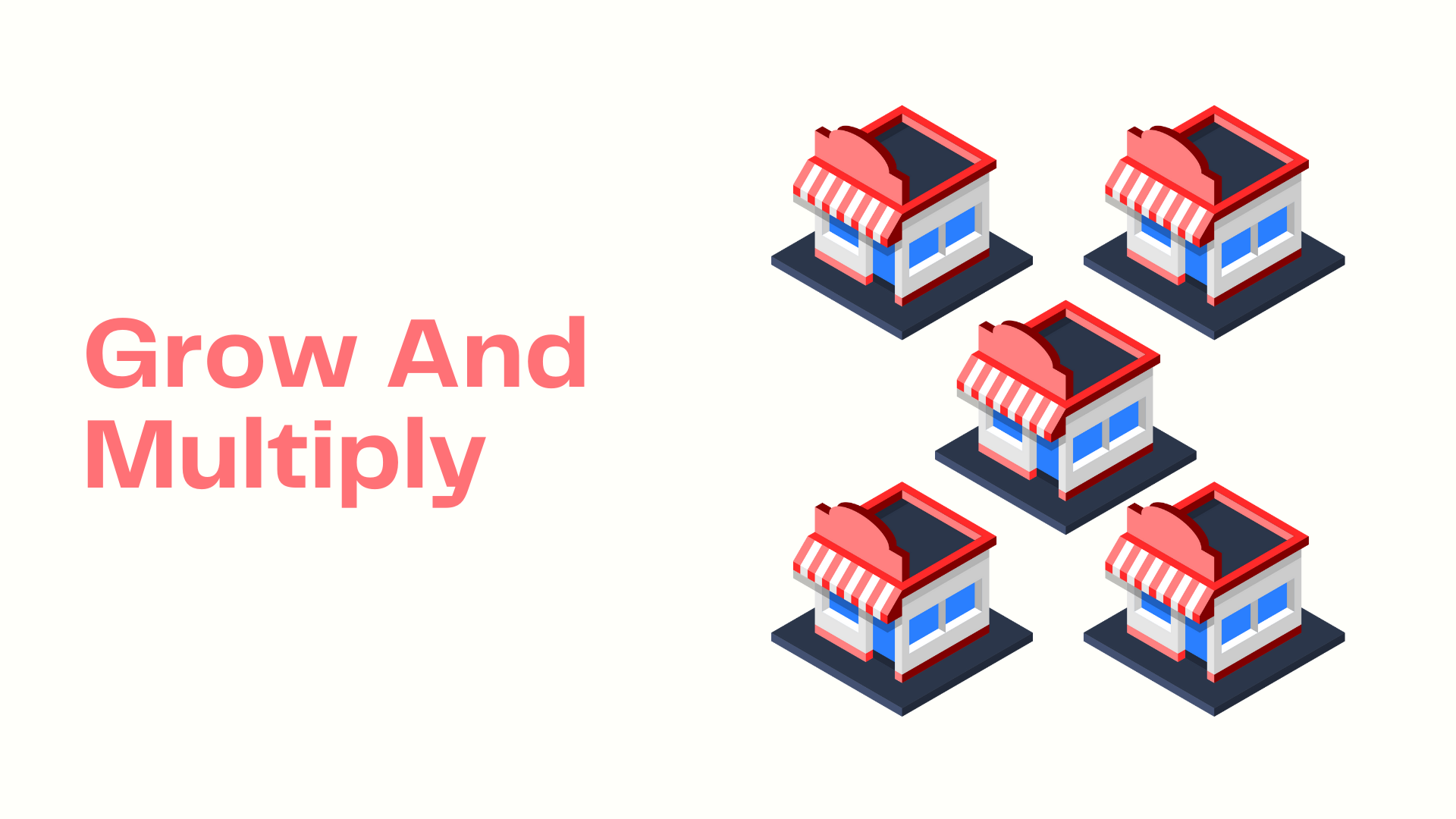 Manage FF&E specification, procurement, and product data at scale. Take on bigger projects with confidence and grow your firm with Fohlio. Schedule a demo or book a consultation with one of our account managers to explore these features today
Fohlio As A Franchise Management Software:
Franchises are an awesome and lucrative option for a business. The only downside is that owning a franchise is like having a machine, meaning it cannot run by itself. It takes a special set of well-oiled parts to keep this money-spinner rolling.
In Part 1, we talked about how and what it takes to build a franchise effectively and part two is just as equally crucial: This chapter is about how you can efficiently maintain the franchise and keep business on top of market demands with Fohlio as your franchise management software. To make this article digestible, we've broken down a couple of our features that are highly beneficial to running your franchise operations smoothly so that you can take your franchise business to the next level.
Perfect your OS&E master plan by building a cloud-based master list.
While OS&E makes up only a fifth of the parts of a successful franchise, operating supplies and equipment require frequent maintenance and shouldn't be overlooked. OS&E is what ties up the functionality of a space and are the items that will complete your brand experience and identity. Think of it as the cherry on top of your best-selling sundae, it can't be called a signature experience if you can't complete all the parts. If your wallpaper, furniture, and hotel beds make up the FF&E, operating supplies are the linens on your hotel beds, the napkins, and utensils in a fine-dining restaurant, or the food packaging in a quick-service restaurant. Business would not run smoothly without them- so it's a pretty big deal to get this in check.
This brings us back to why we shouldn't take a second guess in giving the effort to try and effectively manage our OS&E. Taking care of our day-to-day operations first will lighten the load of maintaining a franchise, so you can focus on more important things like service and quality. Luckily, Fohlio's specification + procurement features will let you do just that.
Build your OS&E master list with Fohlio's specification feature. Include important bits of information like supplier name, contact information, product information, and instruction manuals all in one place.
From building your OS&E master list, you can easily transition this information to the procurement dashboard and keep track of orders, POs, order statuses, and delivery. This helps you schedule supply arrivals easily and will let you stay on top of operations.
Do your outsourced vendor management in one platform to gain pricing leverage and lower your risks.
Before Fohlio having all your outsourced vendors in one place was nearly impossible to do. With so many communication apps and other options available on the internet, it becomes a challenge to consolidate all your vendors in one place- often resulting in forgotten suppliers, lost receipts, and forgetting whether you've sent all the requirements you needed to.
Build a contact book with Fohlio. Use this feature to build your AVL/ASL and have easy access to all your company-approved vendors.
With Fohlio, not only can you have all your contacts in one place, but you can also use the software as your main source of communication and documentation tool. Fohlio gives you the capacity to do so many things: send RFI's, RFQ, PO's, and the ability to build an AVL(approved vendor list) within a few clicks. Best of all, it lets you keep track of all the files you send, to help you keep tabs on your order history and leverage it during supplier negotiations.
Learn more: New: More Control and Flexibility Over External Collaborations
Overcome supply bottlenecks with an order management system.
Multiple-product orders are challenging to manage and coordinate, especially when you can't exactly pinpoint the date that they're all going to arrive.
See the exact status of your purchase orders with Fohlios tracking tool.
Learn more: ​​New Features: Track Status and Revisions in Purchase Orders
Easy peasy value engineering when you use the quote comparison feature.
Okay, but what if you're one of those lucky franchise owners that just have so many efficient suppliers to choose from? Doing side-by-side quote comparisons is one of the best ways to figure out the best supplier choice for your business, and doing that now requires little-to-no effort.
No more rummaging through old emails and group chats with your vendors. With a Quick toggle, you can now view and compare quotes from different suppliers. Cost analysis and value engineering were made easy.
Unlock pricing opportunities with Fohlio's cost analysis and budget tracking features.
The devil's in the details, and the best opportunities are usually looking at you straight down the face but arent easily identified unless you have access to a granular view.
While building your master list, Fohlio gives you a direct dashboard view of the budget tracker, which has a built-in view of the total project budget and available budget so you never have to worry about unintended cost overruns.
Have a multi-dimensional view of your project costs and easily identify pricing opportunities.
There's no one-size-fits-all approach for identifying pricing opportunities. You have to figure out what works best for your franchise.
The beauty of having software to manage costs is that you don't have to do the data gathering manually. Plus, you can have so many options to choose from in terms of how you want to do your cost analysis. Have a multi-dimensional view of your franchise build and OS&E costs.
Learn more: New: Manage Your Project Budget by Area and Cost Divisions
Use the specification feature as an asset tracker to have complete control over your assets and equipment.
It's important that businesses keep their assets in check. Depending on the type of operations you have, these assets can differ. For a restaurant, it might be the commercial-grade kitchen equipment, for a school, it could be a projector, carts, dollies, and so on. Keep your assets in check by tracking things like quantities, allocation, manufacturer details, and maintenance dates.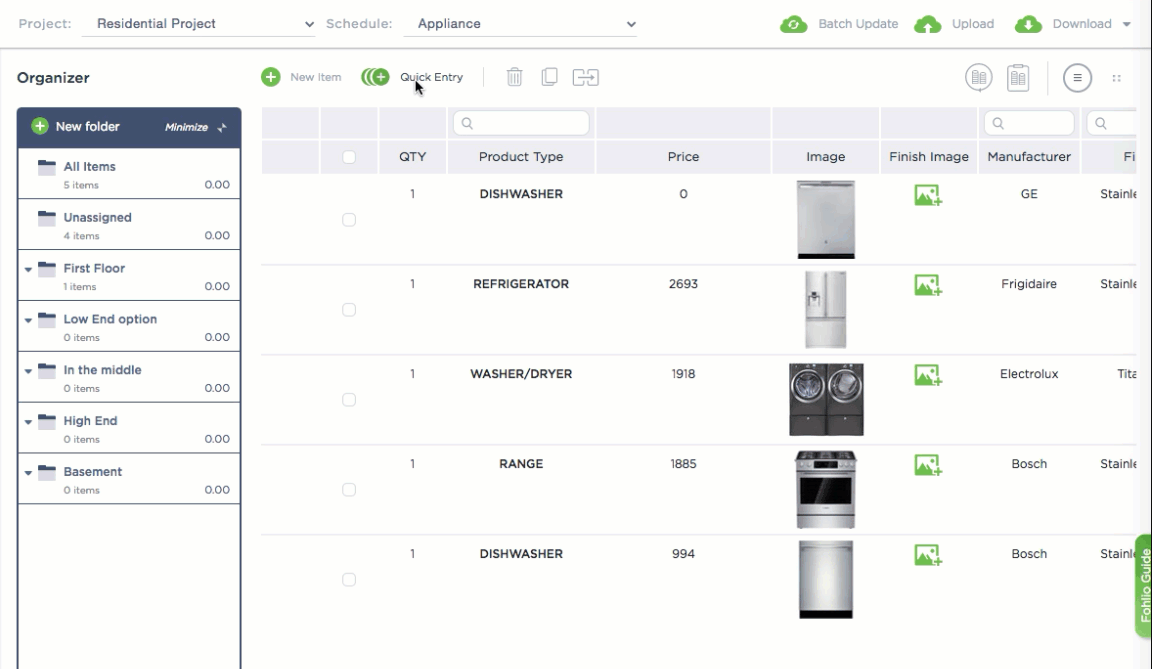 With all these powerful tools, it's hard not to succeed. Keep all parts of your franchise well-oiled and in check to keep your business thriving and growing. Happy franchising!
Manage FF&E specification, procurement, and product data at scale. Take on bigger projects with confidence and grow your firm with Fohlio. Schedule a demo or book a consultation with one of our account managers to explore these features today
Expore Fohlio
Learn how to:
Save days of work with faster specification
Create firm-wide design standards
Automate and centralize procurement
Keep your whole team on the same Page
Manage product data
Track budget against cost in real time.
Prepare for asset valuation
Know more
Don't forget to share this post!