Fohlio: The Disruptive Technology Made For Scaling Profitable Franchises, Part 1: Franchise Builder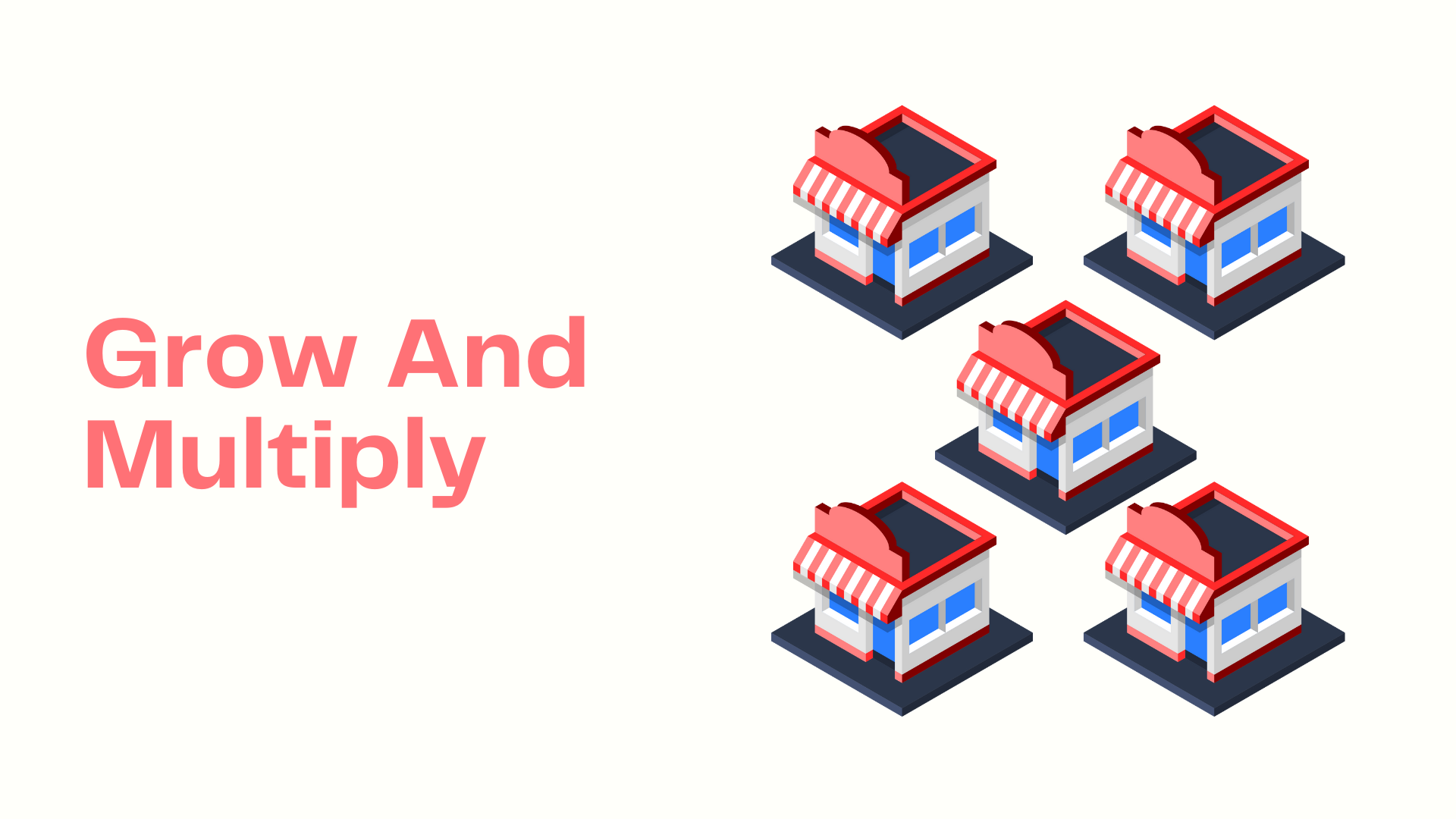 Manage FF&E specification, procurement, and product data at scale. Take on bigger projects with confidence and grow your firm with Fohlio. Schedule a demo or book a consultation with one of our account managers to explore these features today
The franchise business is all about skillful and successful expansion. According to a study released by The International Franchise Association, stabilizing consumer spending and a flourishing labor market will drive upward progressions for all types of franchises (like services, lodging, quick service restaurants, retail, and product or full-service restaurants) within the year. But that doesn't mean that you should just jump the gun. Franchising, while prosperous, doesn't always work out, and still faces the same challenges as it always has: operational cost overruns, lack of branding compliance, sourcing issues, communication gaps, and operational supply and equipment issues.
Thankfully, franchises aren't the only sector reaching a new level of vitality.
Over the past few years, we've been living in the golden age of software development.
We now have advanced tools that are sophisticated enough to solve even the toughest problems for business owners and managers alike. Platforms have also been made to help businesses scale faster, bigger, and better. Fohlio is precisely this. It's a software meant to be so flexible, that it could easily be tailor-fitted to meet various types of business demands- one of the many shapes that Fohlio takes on is franchise management software.
This article is a deep dive into the many features that make Fohlio a great option for franchise businesses looking for a business solution that can solve their organization's toughest problems.
Fohlio As A Franchise Builder:
Visibility Over Design Standards and Control Over Brand Compliance
Branding control issues are a very common problem for multi-location franchise businesses. Having a profitable franchise usually implies that you open the same business across different locations. This brings us to the issue of branding control. This happens because for every new franchise built, you encounter different project heads, and different material sourcing opportunities, depending on where your franchise location is. All these factors can have an effect on how you build the space and can profoundly affect the overall brand experience and impression that should be consistent among all franchise locations.
This is why design standards in brand compliance have become so crucial. It sets the foundation upon which all elements of the brand should be based. Having standards ensure that franchisees can have a clear picture of what execution and build they should aim for. The way franchisors usually go about managing their design standards is by setting up a contract with agreement points that ensure compliance from the franchisee's side. Another solution is providing them with a book of the brands' standard operating procedures. This is a flawed approach and has quickly become a sub-standard solution over the years. Standard manuals aren't enough if your end goal is to create a consistent brand experience across multiple locations. Manuals aren't capable of tracking your multi-location projects in real-time. It doesn't show you what materials your franchisees are using and if they are buying from the right vendors, which makes it difficult for you to know if your franchisees are truly meeting your project expectations.
We've got the perfect solution: A cloud-based digital materials library that manages multiple project data.
"Granted, not every franchisee — or corporate franchisor, for that matter — will prosper, so care and due diligence is essential for success."
- Matthew Haller
This is why Fohlio is such a great fit for franchisors and franchisees alike. Imagine if franchisors had a cloud-based software that can capture all the project data of multi-location franchises and be able to view and control specifications, materials, and equipment of all the franchises being built under the brand name.
Not only that, but Franchisors also get to control approvals. That means having the power to ensure that every specification set out for the project is built on the brand's terms.
A Cloud-Based Digital Material Library So You Can Easily Build Multiple FF&E
Part of a brand experience is the materials and finishes that make up the whole look. Customers have certain expectations for brands and their quality- depending on how they market a product or service. Imagine a quick-service franchise that didn't have interiors that suited the marketed brand identity you were expecting. It's like walking into a McDonald's and not seeing their signature red and yellow theme anywhere. Kind of disorienting and weird, right? Something as little as that can ruin the full experience and drive customers away especially if they already have a certain expectation from your brand. That's how large of an impact the look of your spaces makes on brand identity and impression.
Learn more: 7 Ways to Make Sure International Projects Meet Design Guidelines
Now going back to material specifications and finishes. It's not all about the looks for franchisors. Having a list of materials that you've poured time and effort over to see whether it's a good fit for your brand is a big deal. There are so many factors that go into this. A good example would be how fast-food chains need to have a slip-resistant, anti-bacterial, low-cost (but long lifecycle) flooring finish for their kitchen to operate smoothly. It takes a few years, lots of patience, and experience to find a product and vendor that can meet high demands. It would be such a great waste if something this important isn't documented properly- especially because it's something that could easily be used or recommended again for future projects. Having a digital materials library answers this problem and is such a great advantage because (drum-roll) it's cloud-based. This means you can place all the information, leave it and be able to come back for it anytime you need to.
Have all tried and tested materials available to you in your very own cloud-based digital materials library.
Learn more: How to Manage FF&E Specification and Procurement Costs: 11 Ways (Plus, an FFE Template That Will Save You Time)
Easily copy finishes from your materials library to any project. No need to waste time copying and pasting from sheet to sheet. Have all the information (including vendor information) integrated into the project.
There is huge room for profitability and potential for your franchise right where Fohlio should be. Better visibility, project handling, and operational efficiency are now all within your grasp. If these features for franchise building got you excited, then we can't wait to bring you part 2, where we talk about Fohlio's franchise management capabilities.
Manage FF&E specification, procurement, and product data at scale. Take on bigger projects with confidence and grow your firm with Fohlio. Schedule a demo or book a consultation with one of our account managers to explore these features today
References:
https://www.franchise.org/sites/default/files/2022-02/2022%20Franchising%20Economic%20Outlook.pdf
https://www.businessnews.com.ph/5-most-common-franchise-problems-and-how-to-solve-them-20211119/
https://www.franchise500.com/article/419208
Expore Fohlio
Learn how to:
Save days of work with faster specification
Create firm-wide design standards
Automate and centralize procurement
Keep your whole team on the same Page
Manage product data
Track budget against cost in real time.
Prepare for asset valuation
Know more
Don't forget to share this post!