How to Achieve Hotel LEED Requirements Through FF&E and OS&E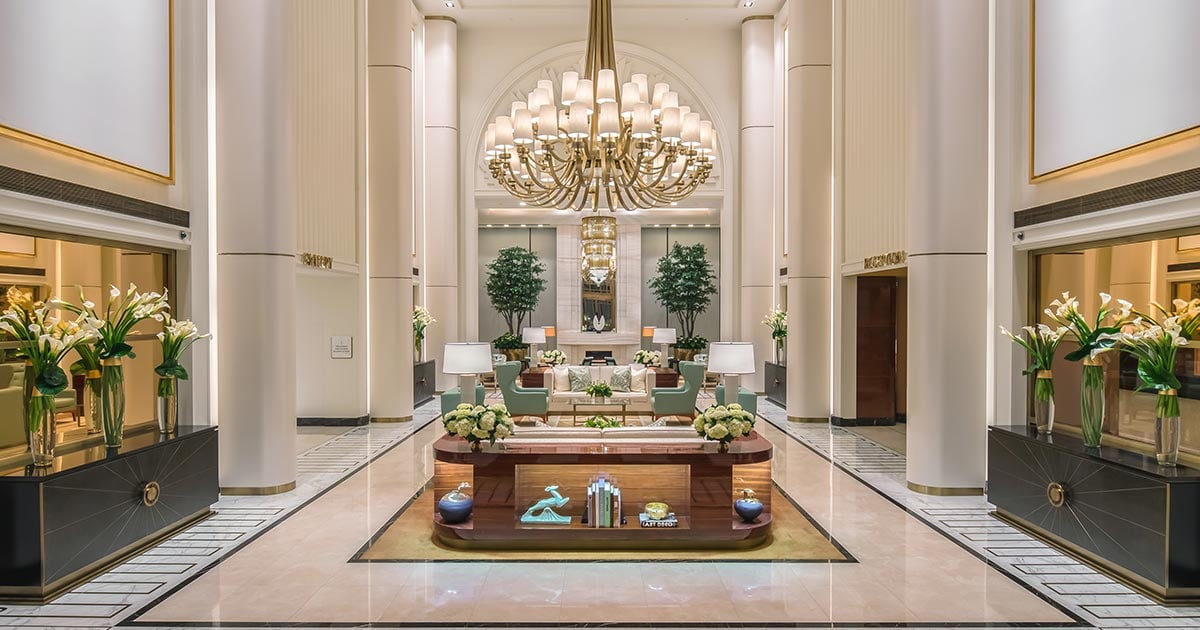 Build your LEED materials library in Fohlio today.
More and more, LEED certification is becoming a standard requirement in hospitality design. LEED, which stands for Leadership in Energy and Environmental Design, is the most widely used green building rating system in the world. It offers a framework for designing, constructing, and operating buildings that use resources efficiently and create healthy spaces for occupants.
Additionally, hotels implementing LEED requirements are rewarded with tax credits and other incentives.
The products used to build, furnish, and run a hotel – materials, FF&E and OS&E – is a big factor.
Learn more: What is FF&E and OS&E for Hospitality Design + Procurement?
Hotel LEED Requirements: A Brief Overview
The LEED rating system assigns points based on the number of green building practices implemented during the development of a hotel or other hospitality project. For example, projects can earn points by using locally sourced materials or installing water-efficient fixtures.
Points are also awarded based on site selection criteria such as proximity to public transportation or access to natural green space.
The U.S. Green Building Council (USGBC, proponent of LEED) has specific criteria as well in terms of materials selection, indoor air quality, waste management, etc.
Additionally, each project must also meet standards for sustainability performance before it can be certified as a "Leadership in Energy & Environmental Design" hotel.
Another requirement is that all building materials used must come from certified sustainable sources—this includes FF&E and OS&E. The goal here is to reduce the environmental impact of manufacturing these products by ensuring they meet certain criteria for recyclability or renewable energy use. (This is our focus for this blog post.)
Learn more: What is FF&E: The Ultimate Guide to Specification, Procurement, and More
Finally, there are points that can be earned through energy efficiency measures such as energy star rated appliances or renewable energy sources like solar power.
By implementing these types of practices throughout all stages of the project, hotels can maximize their point total and earn certification at one of four levels—Certified, Silver, Gold, or Platinum—depending on their score.
Learn more: Check the Green Label: 7 Sustainability Certifications You Should Know
Examples of LEED-Certified Hotels
There are many examples of hotels that have achieved LEED certification around the world.
The Grand Hyatt in Denver was one of the first hotels to become certified when it achieved gold status in 2011; its success has since been replicated by other high-profile properties including Marriott's JW Marriott Marquis Dubai, which became the world's largest hotel with a platinum rating in 2020.
Additionally, Marriott International's "Courtyard by Marriott" brand has more than 50 locations around the world certified under the Green Building Council's "Green Seal Certification" program.
Hilton Worldwide's "DoubleTree by Hilton" brand which has over 75 green-certified properties; and Starwood Hotels & Resorts Worldwide Inc., which boasts more than 13 million square feet of certified space in its portfolio of over 1,000 properties worldwide.
Other notable examples include The Lodge at Sea Island Resort in Georgia (Gold), Hotel Covington in Kentucky (Silver), and Element Miami International Airport (Bronze).
These properties serve as an inspiration for other hotels striving towards sustainability goals through their commitment to environmental stewardship and customer experience excellence.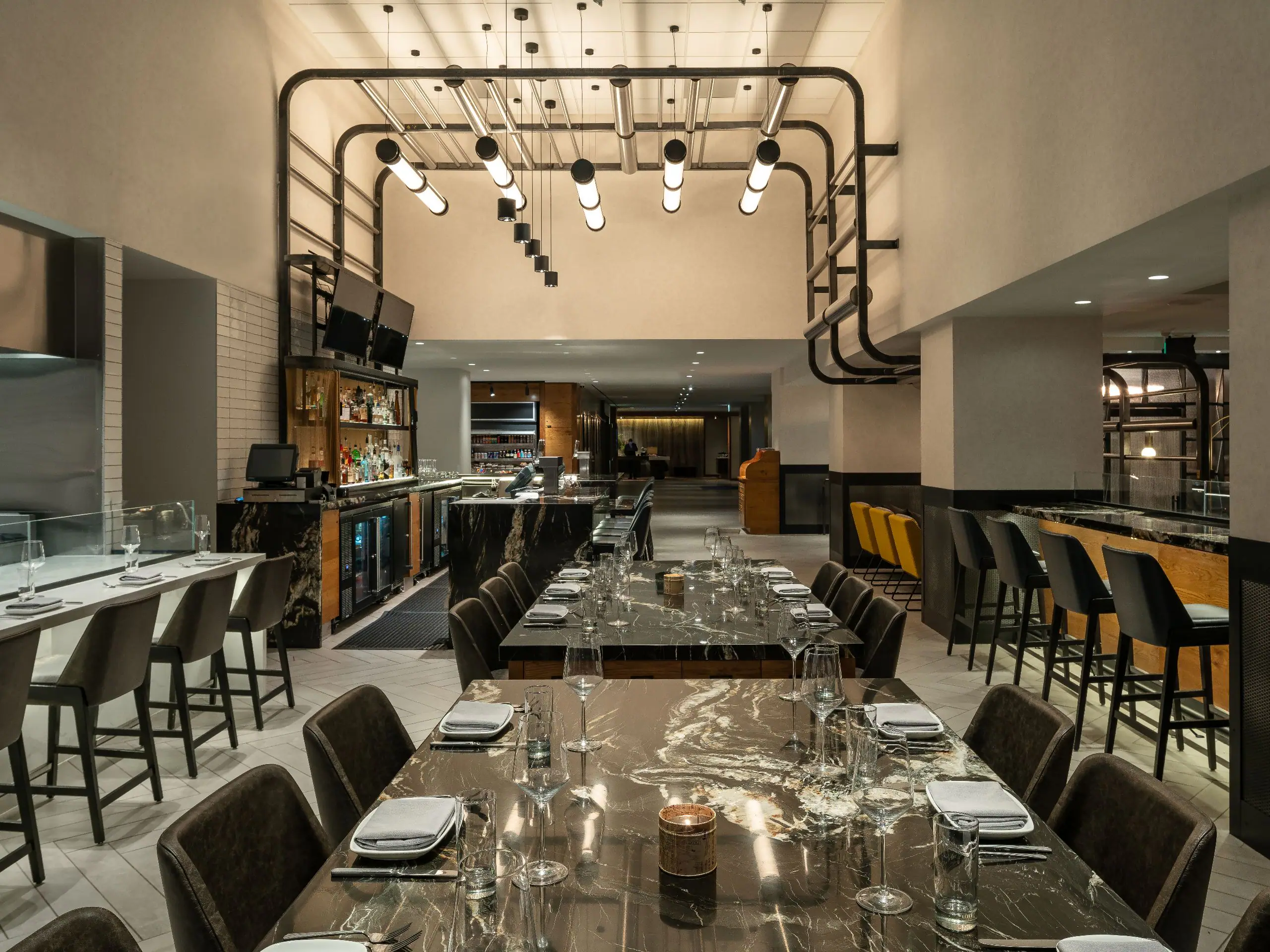 Image: The Grand Hyatt in Denver, a LEED Gold-certified hotel
How To Validate LEED Products for FF&E and OS&E
In order to achieve certification under the LEED rating system, all products used must be validated against established guidelines set by Green Building Councils around the globe. This means that all FF&E (furniture fixtures & equipment) and OS&E (operational supplies & equipment) must adhere to certain parameters in order to qualify as "green" under the program's standards.
Validating those products can be done through third-party certifications such as Green Seal Certification or EcoLogo Certification.
Additionally, many manufacturers provide information about their own sustainability initiatives on their websites or product labels that may help you determine if they meet the requirements established by the USGBC's rating system.
Learn more: Best Practices for Specifying Sustainable and Healthy Materials [Recorded Webinar]
Why You Should Build Hospitality Brand Standards Around LEED Materials
There's a misconception that adhering to hotel LEED requirements is expensive.
It doesn't have to be.
Building out product databases that track information such as carbon footprint calculations, material reuse percentages, waste diversion rates and more depending on what type of product is being used within each category is the best move you can make.
Listen – a brand matrix is crucial for efficient ff&e hotel specification anyway. Why not use it for sustainability, too?
Once these databases are established, they should be updated regularly with new information in order to ensure that all components remain compliant with current standards over time.
Learn more: Specify Healthy and Sustainable Materials (in Seconds!) With Fohlio
Additionally, it would be wise to include a section in your Fohlio database where you can store detailed information about each product being considered, so that you can easily track their performance over time as well as keep track of any changes or updates made along the way.
This will help streamline your decision-making process while ensuring all products used meet LEED certification parameters set forth by USGBC guidelines.
An Easier Way To Specify FF&E and OS&E For Hotel LEED Requirements
When specifying FF&E hotel requirements, keeping sustainability requirements in mind can be nothing short of daunting.
Again, it doesn't have to be. This is where your hospitality brand standards come into play.
Learn more: Here's How Top Hospitality Designers Build Their FF&E Templates
Creating a design matrix in Fohlio allows you to build lists that meet several requirements like brand identity, aesthetic, function, and sustainability. You can then distribute this to designers to specify from, whether they are an in-house team or a third-party agency.
Learn more: Specify Products That Make a Difference: A Checklist for Identifying Sustainable Materials
FF&E Procurement According to Hotel LEED Requirements
Once you have identified potential suppliers who offer validated green products based on your project needs and budget constraints, you can build a "favorites" list to keep them top of mind. You may even want to proceed with further research into each company's sustainability policies and certifications before adding them to this list.
Finally, it's important that hotel owners, designers, specification, and procurement teams work closely (read: build good relationships) with suppliers who have verified sustainable credentials so they can confidently provide data required for validating purchases made from them moving forward into future projects.
Learn more: How to Achieve Net Zero: The Art of Sustainable Procurement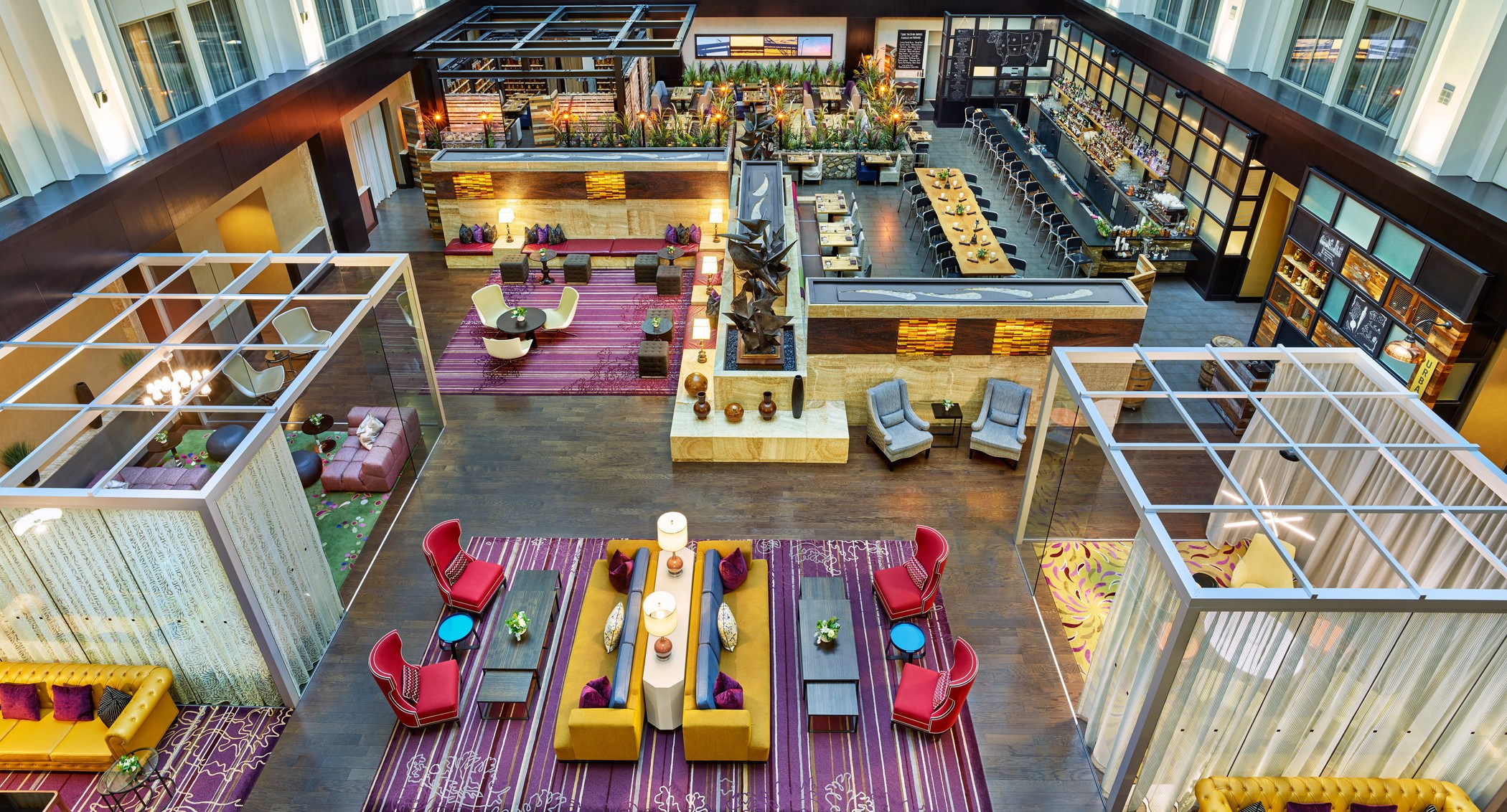 Image: The Nines in Portland, Oregon is LEED Silver-certified
Specifying Hotel LEED Requirements Doesn't Have to be Daunting
Building projects with environmental responsibility in mind requires careful consideration throughout every step of development, but it doesn't have to be complicated or costly.
By building a custom materials library that serves to both enforce brand standards and sustainability requirements, you can confidently select high-quality components that will meet your project's unique sustainability goals while adhering to applicable building codes and regulations – ensuring both financial savings as well as social responsibility for years into the future.
Featured image: The Waldorf Astoria Beverly Hills is a LEED Gold-certified hotel. Image courtesy of Waldorf Astoria Beverly Hills.
Expore Fohlio
Learn how to:
Save days of work with faster specification
Create firm-wide design standards
Automate and centralize procurement
Keep your whole team on the same Page
Manage product data
Track budget against cost in real time.
Prepare for asset valuation
Know more
Don't forget to share this post!