Specify Products That Make A Difference: A Checklist For Identifying Sustainable Materials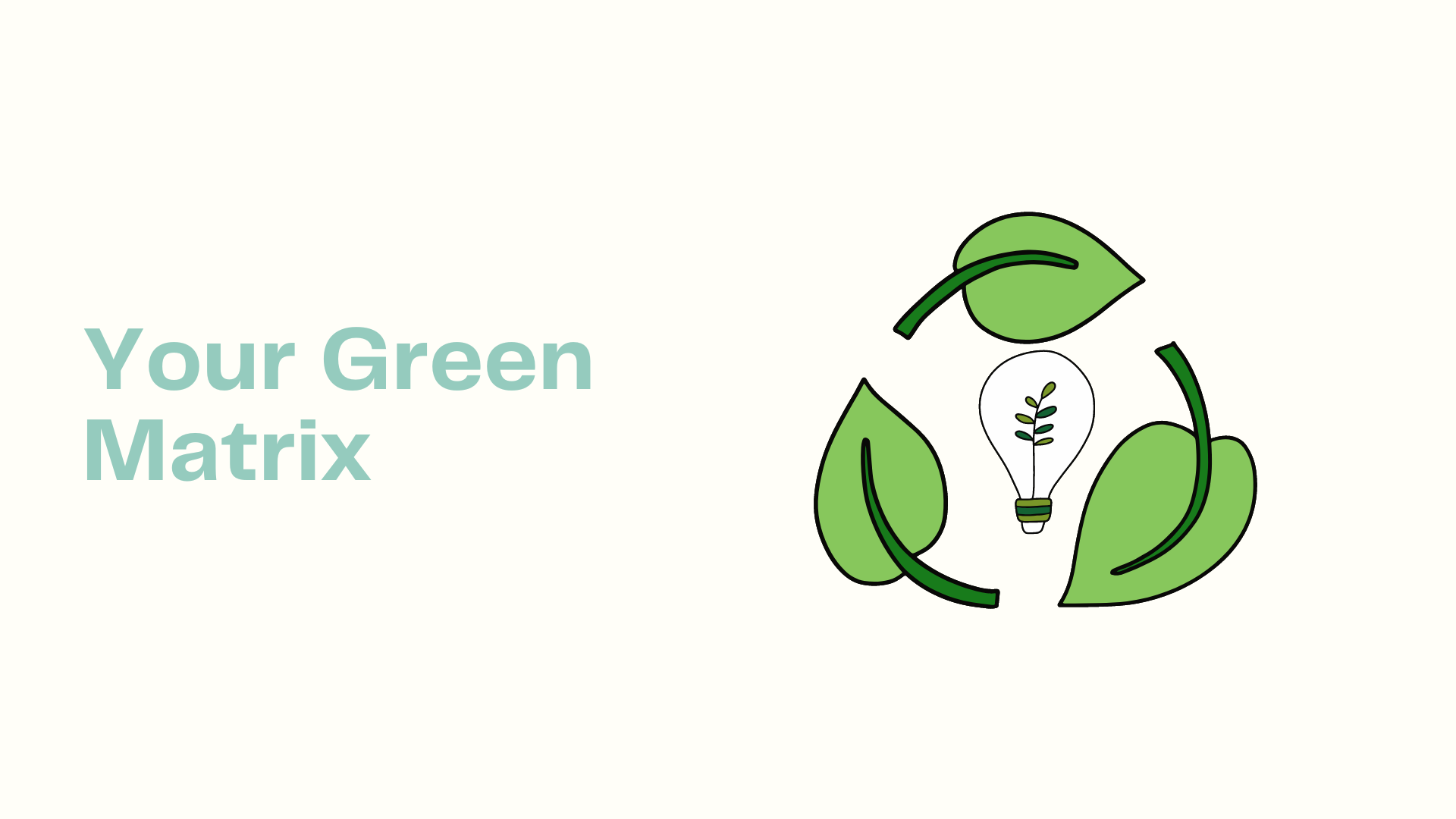 Manage specification, procurement, and product data at scale. Take on bigger projects with confidence and grow your firm with Fohlio. Schedule a demo or book a consultation with one of our account managers to explore these features today.
For most companies, the next big step is geared towards sustainability. Making environmentally responsible decisions is at the heart of sustainable product selection. It involves choosing materials that enhance your design, while enabling you to reach your carbon footprint goal, remain safe to use, and can be recycled.
Choosing your building materials or product elements has profound effects on the economy, the environment, and society. The type of materials used has a significant impact on the overall cost of most structures. Any building's overall use is significantly influenced by the building's design and the materials used in its construction.
But the path to doing this isn't always easy, sustainable product or material selection can pose a few challenges. One issue is the difficulty of having to sort through the mountains of information that allow you to make the necessary comparisons for your product options.
Learn more: How to Achieve Hotel LEED Requirements Through FF&E and OS&E
So, before you get yourself lost in the woodlands of the thousands of sustainable materials, here's a checklist/matrix you can use to identify sustainable materials:
A Sustainable Product Selection Criteria:
Identifying whether a product is sustainable is best done through doing a full life cycle analysis. That means analyzing a product from pre-built and extraction down to end of life.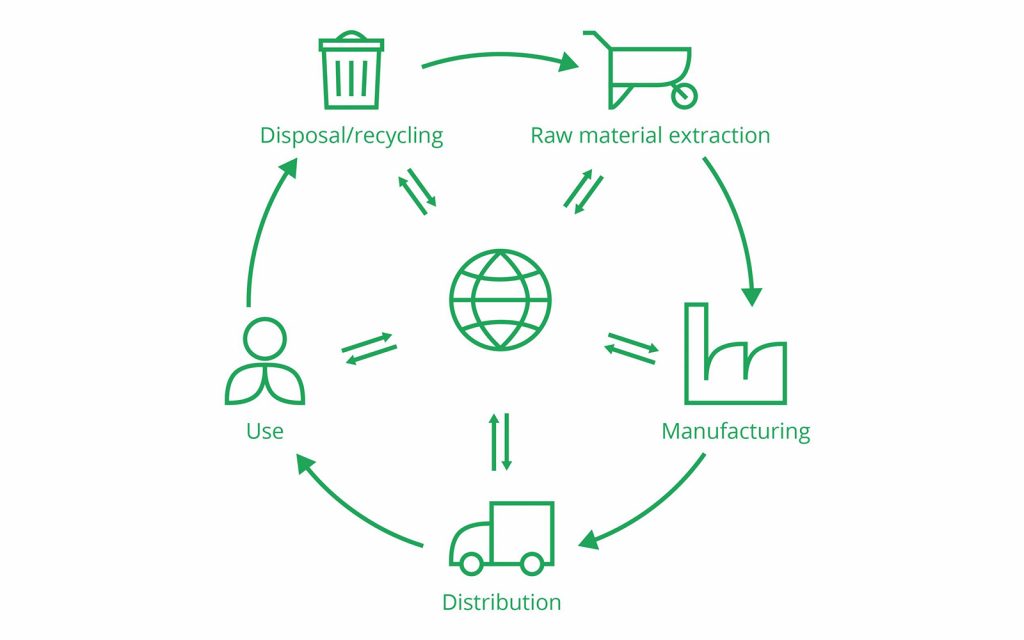 Photo credits: PRé Sustainability
1. Function
The initial step to identifying sustainable materials is to first figure out whether your brand, supplier, or manufacturer (whatever it may be) takes sustainability into consideration when creating or acquiring its goods.
THINGS TO TAKE INTO CONSIDERATION: Are my product and material choices as environmentally friendly as they can be? Are the raw materials made in the most environmentally friendly manner possible?
2. Extraction
Ask yourself this, are the extraction of these materials safe for the environment? Or does mining them do more harm than good? The way most corporations use resources often causes an ecological change that cannot be undone. Air, soil and water pollution originate from the extraction and processing of non-regenerative raw materials, which are frequently energy-intensive processes that involve extensive interventions in ecosystems and water balance.
Investing in products that prioritize using abundant raw materials reduces the likelihood of your products harming the environment.
THINGS TO TAKE INTO CONSIDERATION: Are your raw components made of regenerative material? Is the extraction process safe for the environment? Does producing the material cause excessive amounts of waste?
3. Manufacturing
Not all products or materials are "green" and "sustainable". It may look that way on the surface, with all the great packaging and marketing, but that shouldn't fool us.
A little backstory: It's common to see bamboo fabrics being marketed as eco-fabrics in your local department store. Yes, bamboo is a very abundant material, and so we've thought to put them in everything-especially textile. What we don't know is that not only does it require more energy to make textiles out of bamboo, but it also uses other aggressive solvents, like carbon disulfide that are harmful to humans. Another thing you probably didn't know is that to create these fabrics, you need to follow an extensive bleaching procedure- which makes the process of creating this "sustainable fabric" harmful to the environment.
This brings us to sustainable manufacturing. Sustainable manufacturing is the production of finished goods using economically sensible procedures that reduce their harmful effects on the environment while preserving energy and other resources.
THINGS TO TAKE INTO CONSIDERATION: Does the manufacturing process take minimizing waste into account? Is the product being manufactured durable? Can the product be reused or recycled after? Is it made with little to no environmentally harmful substances?
4. Procurement And Distribution
Transportation also plays an important role in telling how sustainable a product is. Remember that a bulk of what you're consuming also includes the amount of energy you consume to take a product from point a to point b. Efficient transportation routes, sources, as well as the vehicle used to transport the product, all play a role in how sustainable your logistics process is.
THINGS TO TAKE INTO CONSIDERATION: Is this product locally available? Does the supplier efficiently distribute their products?
5. Maintenance
Sustainable product selection doesn't stop at acquiring these goods, you've also got to take into account the measures it will take to maintain this product. Remember, we want to prolong your material or product's lifecycle as much as possible so that we won't have to keep disposing of them and creating additional waste.
Think cradle to cradle. Cradle to cradle products (based on a book written by William McDonough) use healthy, ecologically safe components and are built to be reused, recycled, or composted. It must also take into account the usage of renewable energy and energy-efficient manufacturing.
THINGS TO TAKE INTO CONSIDERATION: Is the product high maintenance? If it is, are the parts needed to maintain it abundantly in supply and accessible?
Bonus:
What's the best way to identify sustainable products?
If you belong to a country that recognizes eco-labeling programs, then the best and easiest way to identify sustainable products would be through certifications. Whether it's through LEED accreditations, Standard 100 OEKO-TEXÒ, The Global Organic Textile Standard (GOTS), The Green Business Bureau (GBB), Cradle to cradle, BREEAM, you name it!
The checklist we've provided is simply a reference material you can use for identifying whether the products you have chosen for your projects have taken the right measures towards sustainability. This could apply to products that have not yet undergone certification but have the right design and attributes that make for a sustainable product. With this, we advise you to take this with a grain of salt, do your own research, and watch out for "greenwashed" products that are often labeled as eco-friendly or green.
See sustainability criteria and standards in action. Use Fohlio to build a library of your best healthy and sustainable products.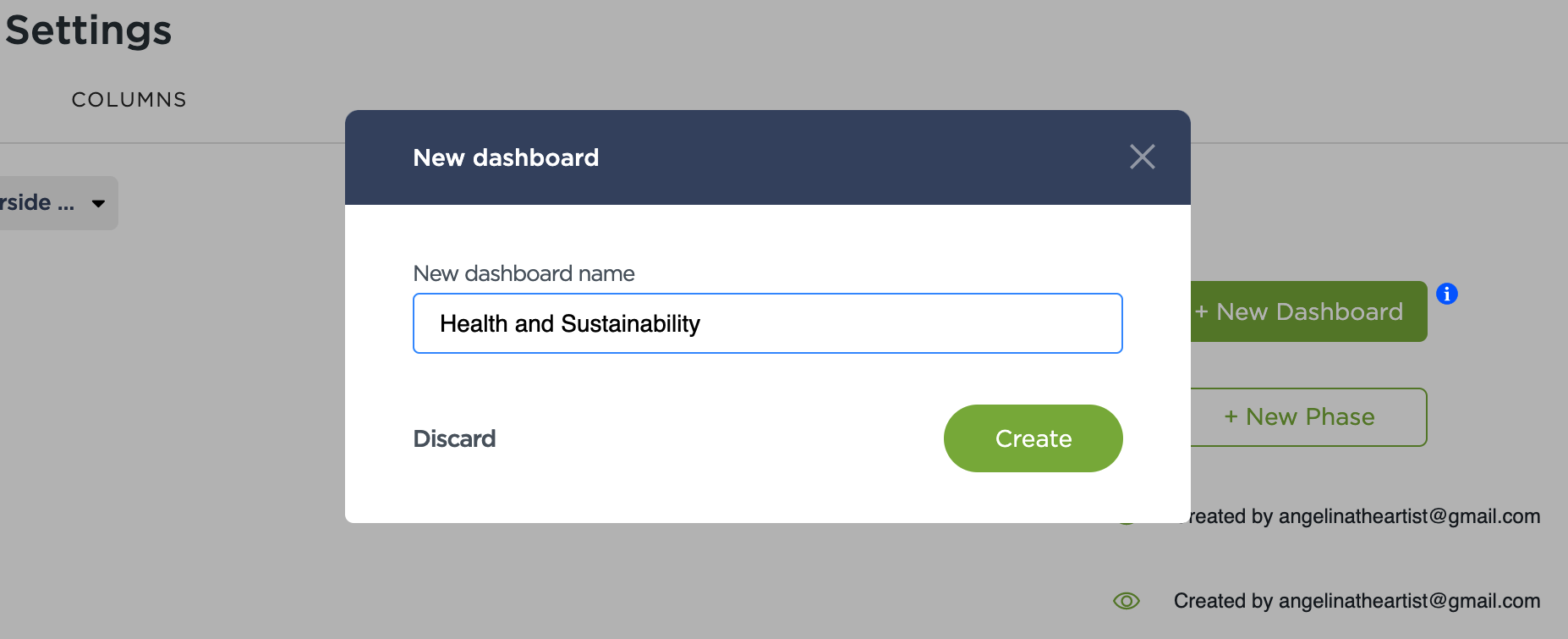 Manage specification, procurement, and product data at scale. Take on bigger projects with confidence and grow your firm with Fohlio. Schedule a demo or book a consultation with one of our account managers to explore these features today.
Expore Fohlio
Learn how to:
Save days of work with faster specification
Create firm-wide design standards
Automate and centralize procurement
Keep your whole team on the same Page
Manage product data
Track budget against cost in real time.
Prepare for asset valuation
Know more
Don't forget to share this post!