These 7 FF&E Procurement Inefficiencies Are Money Leaks: Here's What to Do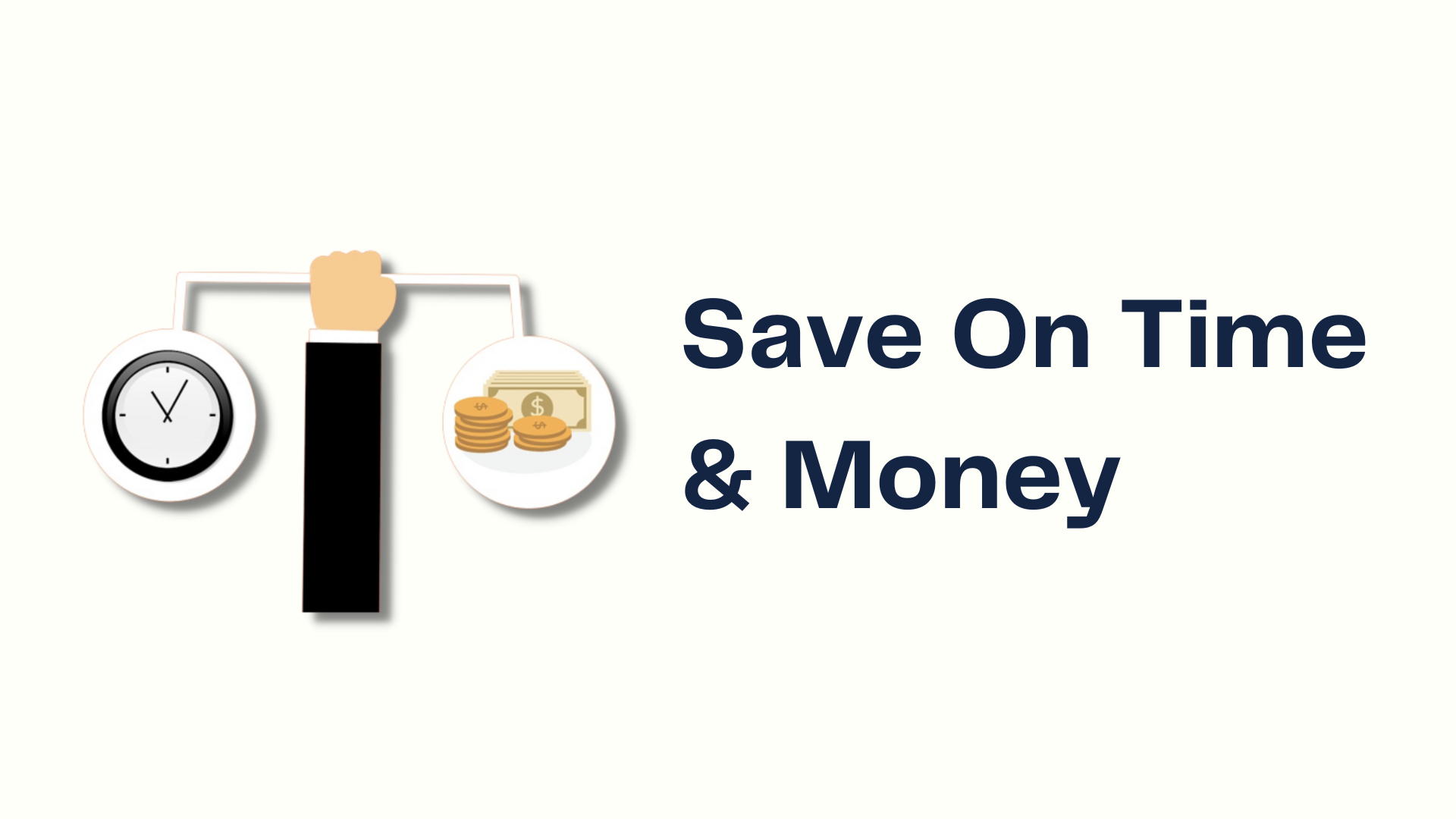 Specify, procure, and manage product data at scale. Take on bigger projects with confidence and grow your firm with Fohlio. Schedule a demo or book a consultation with one of our account managers to explore these features today.
When you think of FF&E procurement, do you often think, "If I could see all my outstanding POs
at a glance
, that would make work three times easier" or "I wish I didn't have to spend so much time manually creating POs?" Or "Why is everything taking longer than expected?"
If you do, and you find yourself worrying about how much time and money you're probably wasting, you're in luck.
FF&E Procurement is Full of Time-Wasters
It might sound obvious, but it bears repeating: The first step to solving any problem is knowing what the problem is. Only then can you begin strategizing.
In resolving common procurement handicaps, you greatly improve your team's procurement processes and give yourself a bigger chance of pulling ahead of the pack:
1: Laborious FF&E Procurement Processes and Manual Document Generation Take Too Much Time
Procurement processes (when done manually) demand so much of your time, energy, and attention. PO creation and data extraction are all highly laborious tasks. And sometimes, it feels like it's going to consume you forever.
Thanks to recent advancements in the AEC and procurement industry, we can now let ourselves breathe a little more with centralized e-procurement and automation.
You can save on work hours by automating laborious processes like purchase order management, requests for information, etc.
To take time savings up a notch, you can build a specification library. This library will contain all the finishes, parts, and materials you usually procure per project.
Each product you specify can be further categorized by CSI division, supplier, project, and more. Organizing your specifications makes pulling data when you need it more accessible.

From the library, all you need to do to create a PO is to tick off the item that needs to be purchased, and it will be automatically sent to the designated vendor.
Purchase order management just went down from hours to as fast as thirty seconds!
What's even nicer about having your procurement data centralized is the fact that you can go back to it when you need to take historical accounts and revisions.
Track your past purchase orders when you look at your procurement history.
2: You're Not Tracking External Messages and Revisions
Our clients HATE two things, in particular, wasting time on emails and chasing RFQs, RFIs, and POs from many different sources.
First, it's mentally draining.
And second, you're counting on human accountability to get the job done.
What if your designated teammate makes an error and orders the wrong set of materials your client asked to change because they couldn't see the change request in his inbox?
During the purchasing stage, it's common to see change occur. Change is acceptable until you can't keep up with tracking anymore. Remember: even minor incidents can cost thousands of dollars to amend.
With procurement tracking software, you're not so much counting on human memory to get through the whole process, which can significantly reduce your chances of error. Accounting for granular details like that can be done by software, giving you more time to make data-driven decisions instead of spending all your time trying to remember everything.
What's better is that tracking doesn't have to end at submitting your purchase order.
It's now possible to avoid guesstimating whether vendors have seen your request. It's also less nerve-wracking because now you won't have to email or call them to check whether they've seen the PO. Make documentation, follow-ups, and accountability easier for you and your vendors.
3: Your FF&E Procurement Bidding Process is Scattered
Bidding is known to be a very messy process. Props to companies who take the time to copy and paste information into charts in pursuit of organizing this crucial process.
But what if it doesn't have to be this hard? What if you could compare quotes with a click of a button?
That was Fohlio's vision for creating this feature. All you need to do is to toggle on "compare quotes," and you now have a tabular view of the critical information you need, like lead time and price. Now you can just sit back and choose.
With this feature, you can always be assured that you're getting the best deals.
Learn more: 5 Ways to Cut Down on Procurement Costs (Upgrading Your Design and Construction Workflows, Part 1)
4: You're Not Accounting For Tax
Another example of an overlooked problem is forgetting about accounting for tax in your purchases. Clients often get the shock of a lifetime when they see how much their budget has differed from the projected cost.
It's vital to track how much tax can add to total costs. Assign a column to track your tax and assign different types of taxation to a tick box that adds to your total pricing.
5: There's a Distinct Lack Of Stakeholder Engagement
When your stakeholders aren't engaged, they could lose trust in you. And when your stakeholders have no faith in you, it gives your company less credibility, which seems unfair for the amount of work you do to fulfill their requests and keep them happy.
Explaining isn't going to cut it if you want your relationships with your stakeholders to improve and evolve for the better.
Learn more: How to Have More Control and Flexibility Over External Collaborations: Vendors, Clients, Etc.
Consider being more visible with the information that you give them out. This way, they have fewer questions and doubts about how far you are in your project, where the budget is going, how much longer it's going to take, etc.
Have control over the information you share with your clients. Filter the views you wish to share with your clients. With a central procurement management system, you can have customized viewing options that filter out sensitive information.
6: You Don't Have Backup Products
One of the leading causes of project delay is not having alternative materials.
Product unavailability can seriously set you back on your timeline. Especially if the type of item you're looking for is hard to source and has a long lead time. A way to get ahead is to look for immediate backups in case your first choice doesn't work out.
Stay in your timeline when you have product backups to replace missing items quickly with the "request alternative" feature.
7: Submittals are Often Mismanaged
A procurement contract can have as many as one thousand submittals per project (entirely dependent on contract and project size).
These submittals are vital to finishing the project. You can have all the cash you need to pay off for your purchase orders, but without your submittals- your products and materials can't be fabricated, installed, and made use of.
In case you didn't know: Submittals consist of essential data to be provided by a contractor to a client for the approval of product, materials, finishings, and equipment.

Submittals could take different forms, like cut sheets, shop drawings, samples, and installation guides- Any document that gives full detail on the physical components of a product or material.
For most firms, submittals are put in separate storage applications. A well-organized google drive, dropbox, etc.
But by experience, even the most organized storage apps don't suffice. Especially if you're looking to expand and take in more contracts. It's kinda like counting on pure spreadsheets for project data tracking: the bigger and more complex the projects, the more information you have to sort and keep up with, and the more folders you're gonna have to navigate through to access your submittals.
Unlike if you you tag your submittals right next to your specification data. With a cloud based procurement software, you can have important documents next to your product data.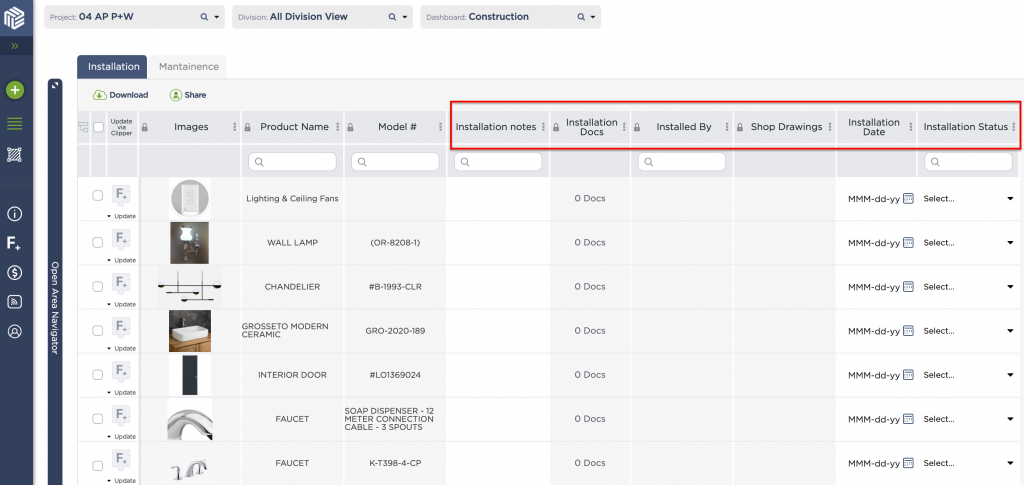 This way, when you create reports or other documents, you have all the necessary product details as well as the attachments you need for completion. All it takes is a couple of clicks and you have a complete and professional looking report.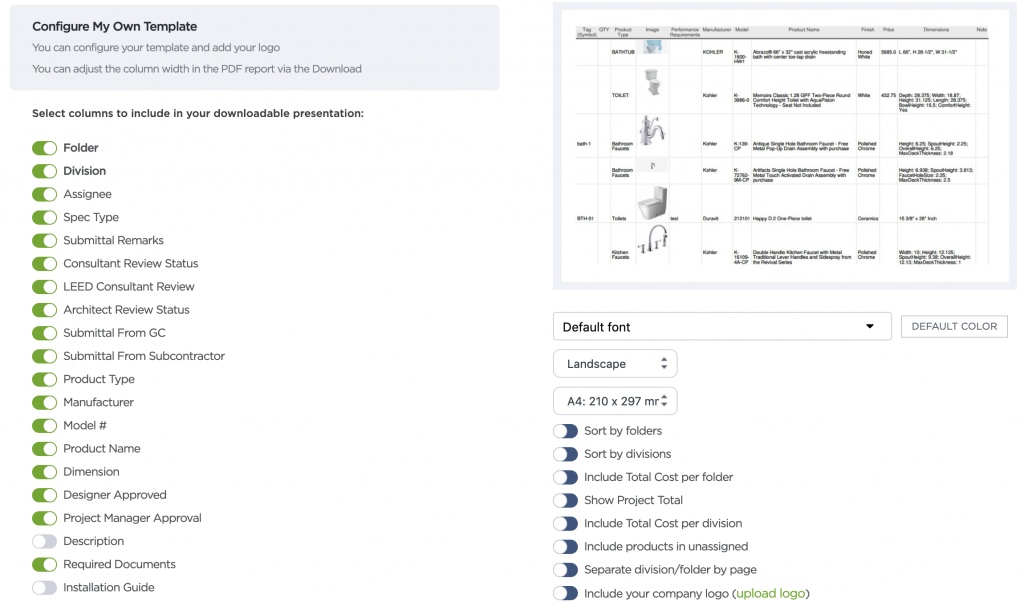 Growth begins with operational excellency. If your goal is to grow, strive to make concrete improvements in your firm to move forward.
For procurement, an improvement could be in the form of efficient e-procurement software.
By taking apart the procurement process and taking a granular look at each stage, its drawbacks, and how it impacts operations, you can make small changes that will significantly impact how your team operates.
Specify, procure, and manage product data at scale. Take on bigger projects with confidence and grow your firm with Fohlio. Schedule a demo or book a consultation with one of our account managers to explore these features today.
Expore Fohlio
Learn how to:
Save days of work with faster specification
Create firm-wide design standards
Automate and centralize procurement
Keep your whole team on the same Page
Manage product data
Track budget against cost in real time.
Prepare for asset valuation
Know more
Don't forget to share this post!