Innovate In A Changing Landscape: Feature Must-Haves For Building Better Student Apartments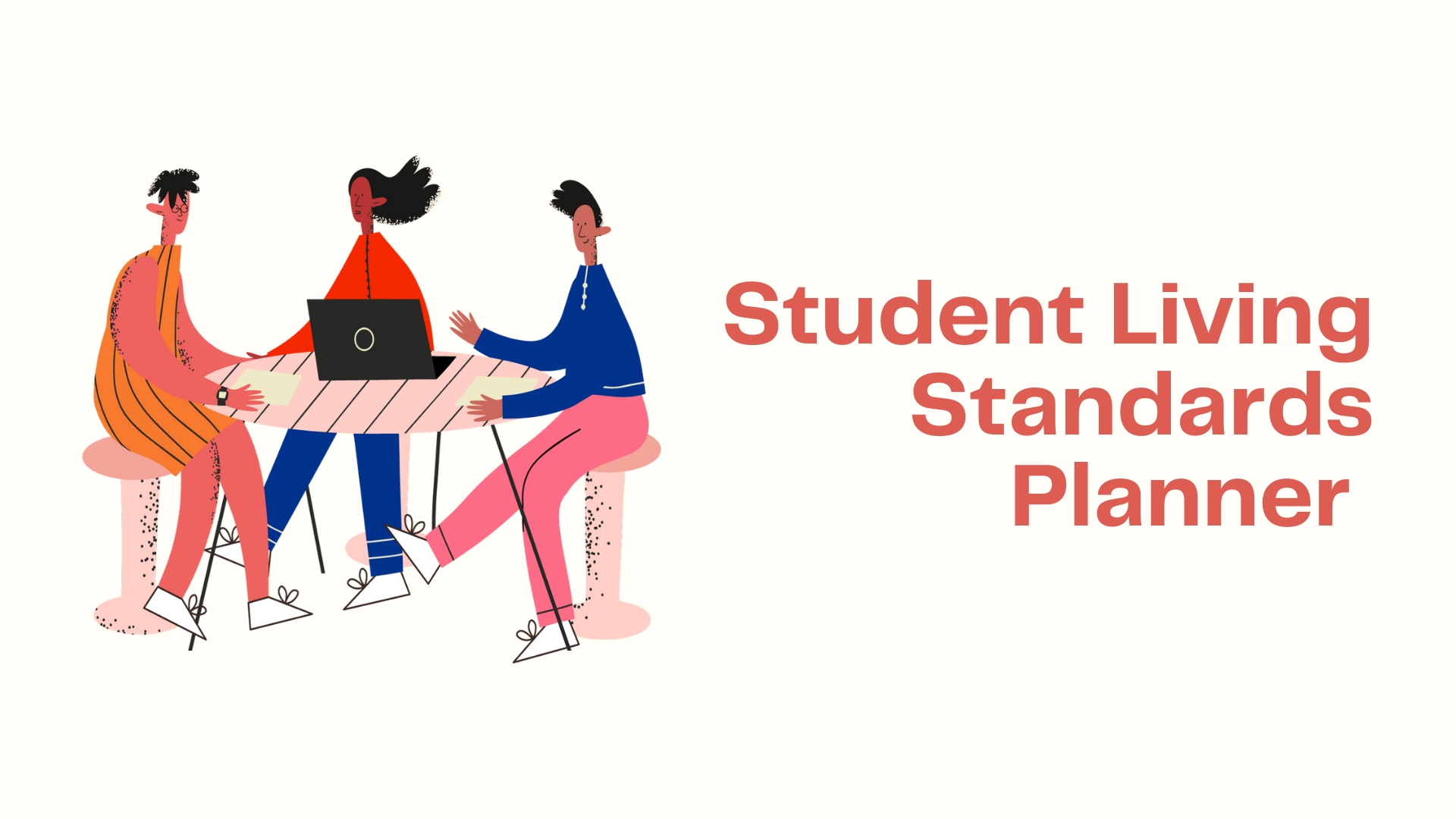 Manage FF&E specification, procurement, and product data at scale. Take on bigger projects with confidence and grow your firm with Fohlio. Schedule a demo or book a consultation with one of our account managers to explore these features today
The student housing market experienced significant distress during the pandemic. But that's not to say that it has any intentions of closing out or slowing down. According to the National Multifamily Housing Council, student housing is expected to expand to 9.2 million beds by 2031. That means an increase of around 0.8 percent each year.
With these numbers in mind, we're expecting an increase in student housing project demand. Wouldn't it be great if you could stay ahead of the curve and establish some best practices while you're at it? Halfway through 2022 and we've already seen some pretty big changes in the industry. Companies are leveling up their operations with the newest secret sauce: Software. But with so many options available in the market, it becomes difficult to identify which software has the greatest potential to be a value-add.
In this article, we'll be talking about software features that can help you and your company stay innovative amidst an advancing student business landscape.
A Digital Materials Library That Keeps All Your Assets In One Place
Going through baseline design standards for student housing takes time because it's almost always long, like 50-pages-kind-of-long.
These standards are there for a good reason. They ensure that the buildings that are constructed will be hospitable to the students who'll be living there. Design standards are tedious, but an unavoidable rite of passage when building your student housing. It takes a while to find the perfect specification that meets not only the given baseline standards but meets other criteria like quality, budget, and delivery, and once you've found them, wouldn't it be great if you were also able to keep them?
Unlike traditional methods of building standards for construction, a digital material library will let you keep past project information to be used as assets for future projects. This reduces time spent on building specifications again and again for the same standards.
Reduced time on project waste means you have more time to focus on profitable activities like construction and execution.
Keep Information On Trusted Suppliers And Procure With Finesse Using Procurement And Order Tracking Features
Reordering much of the same items for similar projects is normal behavior because it means you've found suppliers with suitable materials that meet standards that you've gotten to know and trust. While the purchasing process has already probably become muscle memory to you, we've curated better tools for doing these things, because you're only human + juggling over emails, pdfs, and spreadsheets to do RFQ's, PO's, and order tracking is just downright inhumane.
​​
Provide Submittals Faster And Execute Projects Right Away With PO, RFQ, and RFI Builders
Automated report builders are one of the many gifts that software has brought to the world of design and construction. Preparing submittals used to take hours at a time to finish because of the need to gather scattered information across different platforms.
Now, with software like Fohlio available in the market, you can now have access to customizable report builders, downloadable PO's, and downloadable RFQ's which can take the burden of doing manual data entry off your shoulders and help you speed up the submission process.
Keep Track Of Your FF&E And OS&E With Specification Features
FF&E constitutes a part of your resident's built environment. It's the bed they sleep in, the chairs and tables they sit on to study and the showers they use to bathe in. But this is considered an incomplete experience without your OS&E. Blankets, towels, toilet paper, coffee cups, and all of the other little things that you need throughout your day to get your activities done. Thankfully, you can now maintain both these things in one platform.
Fohlio lets you specify both FF&E and OS&E in one place. Keep them organized in each of their own tabs so you can easily switch between them while keeping an eye on both these things. Easily reorder supplies or replacements when needed.
Lower Material Costs While Staying On Top Of Design Standards
Student housing, unlike hospitality projects, has a more conservative approach in terms of budget. While it's important to meet design guidelines given by the institution, it's just as important to stay within the budget range- which can be very difficult if you don't have the right tools to keep track of your costs.
Budget trackers and cost analysis features take the guesswork out of specification and procurement. Having a detailed overview of your budget can help you stay within the line of your target budget. This is amazing because it will help you avoid budget bloats as well as rework. Adjust your specifications accordingly as you go along the project phases.
Manage FF&E specification, procurement, and product data at scale. Take on bigger projects with confidence and grow your firm with Fohlio. Schedule a demo or book a consultation with one of our account managers to explore these features today
Expore Fohlio
Learn how to:
Save days of work with faster specification
Create firm-wide design standards
Automate and centralize procurement
Keep your whole team on the same Page
Manage product data
Track budget against cost in real time.
Prepare for asset valuation
Know more
Don't forget to share this post!