5 Ways to Create Design Standards That Work (Upgrading Your Design and Construction Workflows, Part 2)
Design standards are the backbone of branded properties. When you have an extensive, detailed, and fully fleshed out roadmap, building projects on a larger scale is much more efficient.
As guidelines for accepted paint colors, product brands, technical specifications, etc. and their acceptable substitutions, they save a tremendous amount of time.
But not just that: They're also a great tool for bringing down product costs, whether custom or not. Bulk orders reduce production costs and are a great leverage for discounts.
The catch is that the amount of data needed to make design standards effective can be unwieldy: It's hard to find necessary information and even harder to keep them updated.
Here are 5 ways you can create design standards that are always up to date and easy to use.
Keep your design standards in the cloud.
You can certainly store information in almost any format, but there are undeniable advantages to having your design guidelines on the internet (and we don't just mean a PDF uploaded to DropBox).
First, an online design reference can be accessed from anywhere with an internet connection. That means you don't have to be carrying around documents in order to take advantage of them (and you thought you were being slick, storing it in your iPad).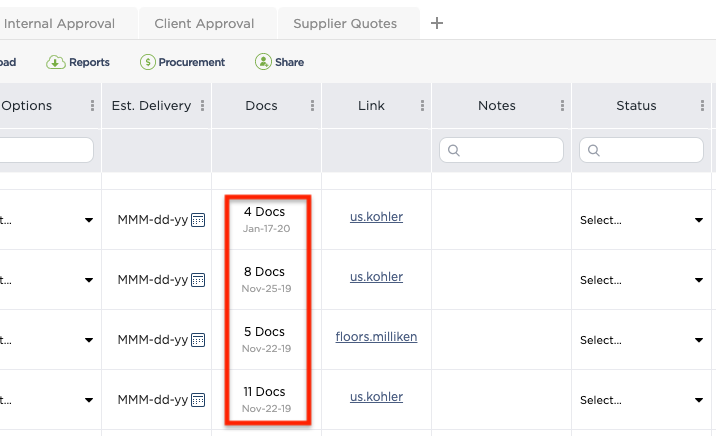 Second, a centralized and online repository of knowledge is easily updated and keeps everyone who uses it up to date. That is, you don't have to worry about stale design standards causing errors and delays, and you don't have to deal with team members asking each other who has the most updated documents.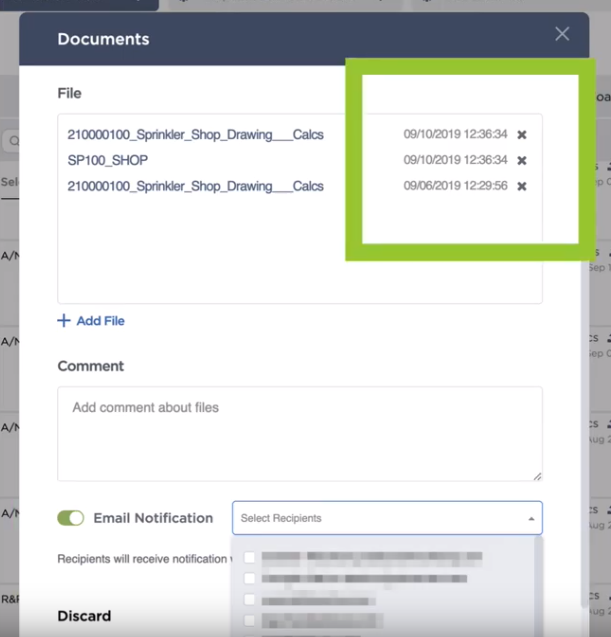 Third, an online database makes it easier to embed and access clickable links. Imagine having to type out the complete web address of a referenced page. Not fun.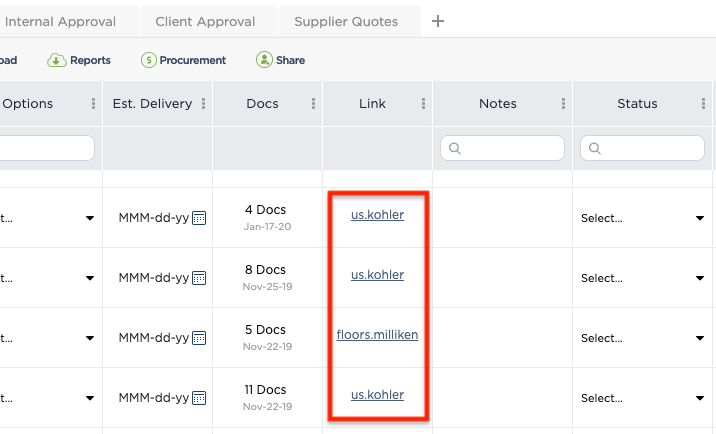 Use previous design standards as templates.
Few things are more intimidating, brain-stumping, and procrastination-inducing than a blank page. It's not just the time it takes to create from scratch, either. Casting about for ideas is so much more than finding an appropriate layout, color scheme, and font: It's the abundance of options and the decision-making that takes up time and energy.
Why not take a cue from your own projects and start from an existing base? Making necessary changes will be so much easier because the need will present itself.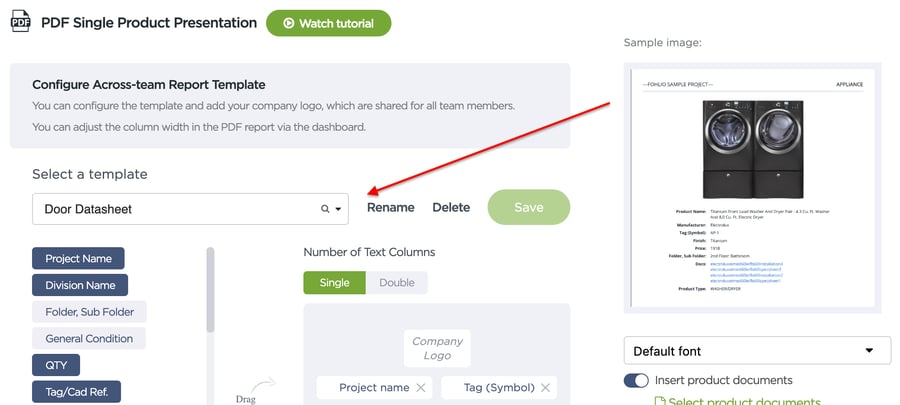 Make your design references searchable in different ways.
Trying to find one specific product in a sea of a few thousand can get pretty hairy. And what if you can't remember the name, only that it's a specific shade of white, or that the model number contains "-ser55"?
With a digital materials library, you can search for a product using any of the details you're able to remember, whether it's the name, color, manufacturer, and more.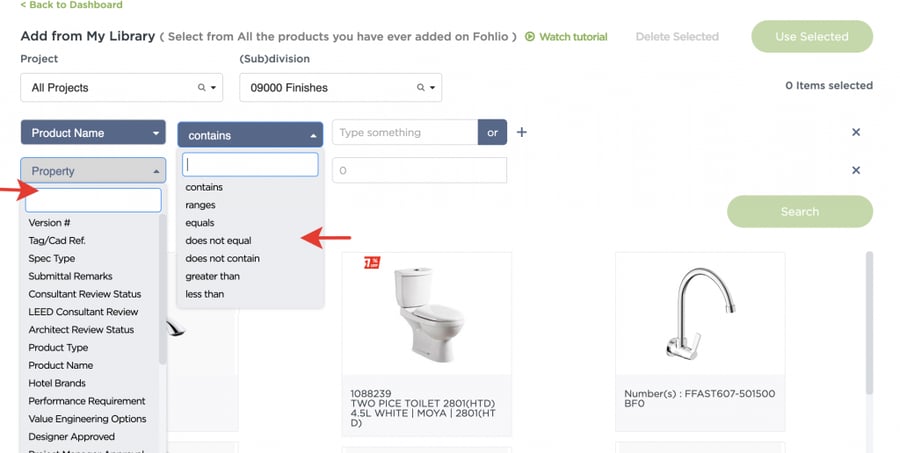 You can also narrow down your search by filtering products by project area or by product division.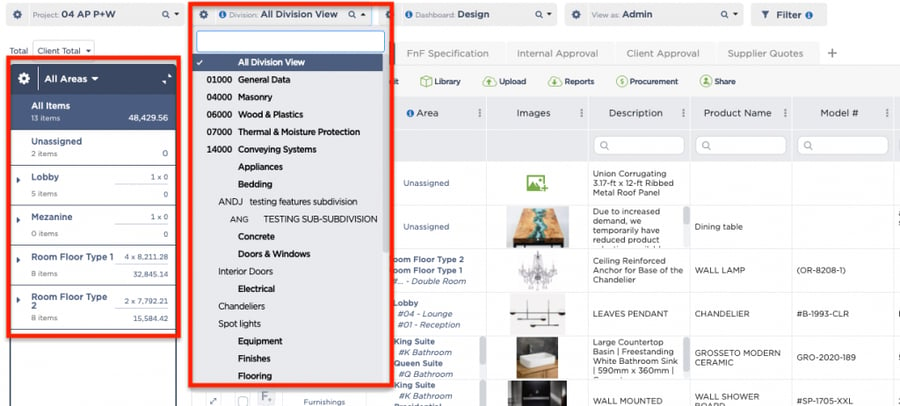 Use mood boards.
Give me a second while I brush off this dusty old cliché so I can trot it out: A picture paints a thousand words.
Providing a list of products and materials after project closeout is one thing (even including photos).
It's an entirely different matter when you provide the concept boards that helped you sell the idea in the first place.
You see, a design reference isn't just a specific list of things with detailed specifications that make it easy to replicate the design or purchase replacements in the future.
A design standard helps you stay true to your brand, yes: It helps you find the exact colors, materials, etc. that are brand-approved.
But besides that, a thoughtfully put together reference helps keep the essence of the design front and center.
Why does this matter, when you already have all the specific details anyway?
It's because understanding the message and story behind the design concept gives you the ability to bend the rules, grow, and expand. It means, three decades from now when you want to renovate, you can stay true to the brand but bring it into the present at the same time. It means the ability to stay aligned with the brand but still incorporate local culture when you build a new property.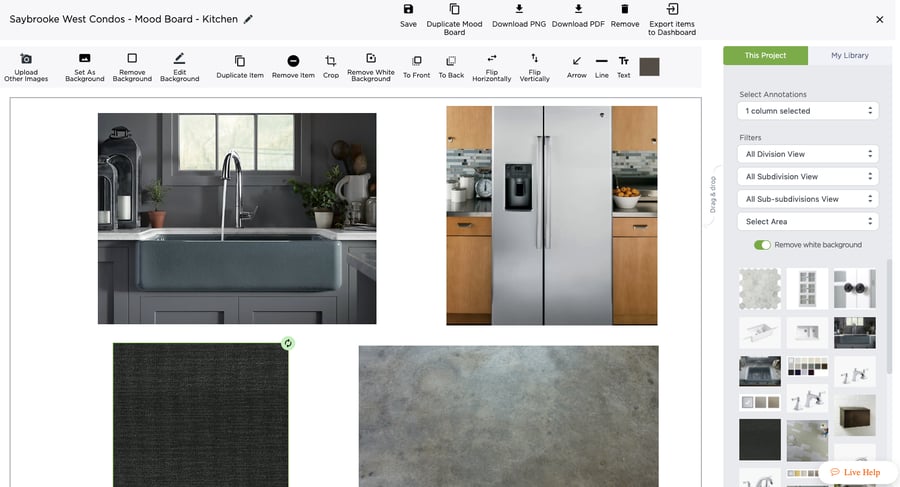 Make it easy to collaborate in different ways.
The design standard is something that brings together the design team, procurement team, builders, and even owner. However, not everyone can or should have the same levels of access to it.
During the product approval process, for example, the owner only really needs access to the section where they can approve or reject a product, and leave feedback. The design team may not want to share edit access just to ensure that nothing is accidentally altered.
During installation, however, builders will need edit access to sections where they can update installation statuses and leave notes if necessary.
And finally, 20 years after project closeout, the owner may want to share parts of the building's design standards to a new firm so they can provide renovation recommendations.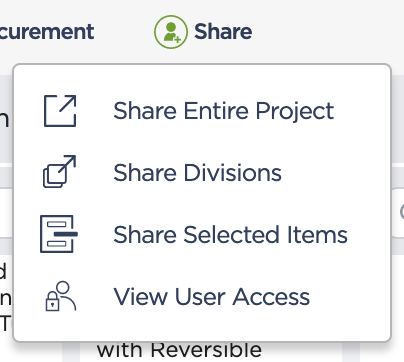 You'll want an extremely flexible collaboration process so you can share as much as you want or need, and never worry about revealing sensitive information.
You could also be in a situation where some of your collaborators are just not comfortable with too much technology, and would rather be looking at printed out spec sheets.
A digital materials library gives you all these capabilities and flexibilities for creating references that adapt to your needs.
Fohlio makes product data management much more efficient. Create design standards, spec sheets, mood boards, and more! Get your free trial today — so you can design and build more profitable projects.
Featured image: Four Seasons Bogota, by Lauren Rottet
Your email address will not be published. Required fields are marked *